As per the report The State of Developer Ecosystem 2022, C# is among the most favorite programming languages of modern software developers.
And it's not surprising.
C# is a universal technology designed to build a fantastic range of software solutions, from Windows desktop apps to enterprise-grade systems and video games.
The best C# developers can create high-quality, scalable, and reliable digital products of any type and complexity. This list of the top C# development companies worldwide will help you find the perfect tech partner according to all your business requirements and budget.
The Best C# Development Companies For Versatile Software Solutions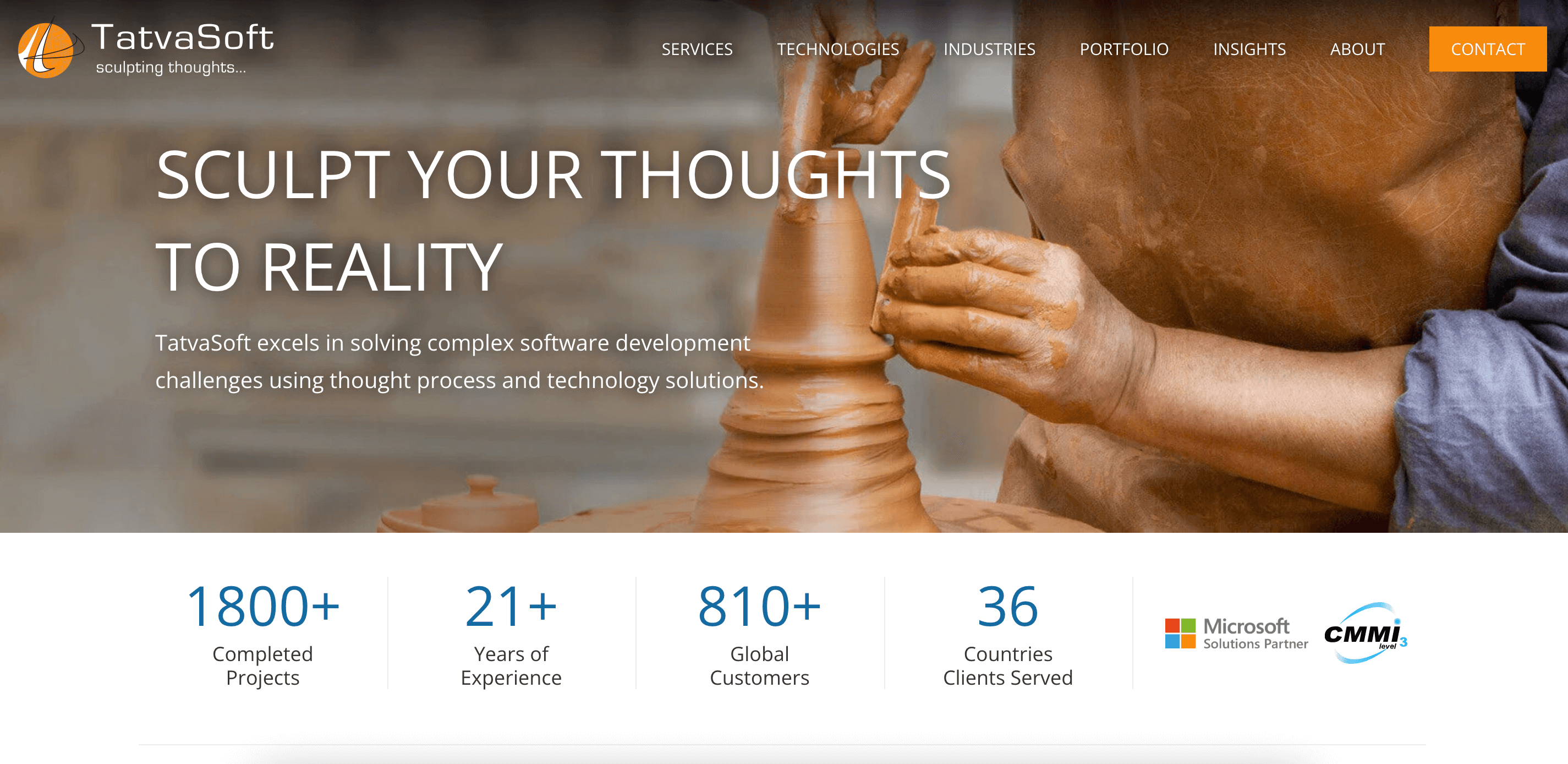 Onboarding the best C# developers, TatvaSoft is a well-reputed software development company with more than 21 years of experience and a global clientele of over 810 customers. Serving promising startups and Fortune 500 corporations, TatvaSoft sculpts clients' thoughts into reality, providing custom app development services using cutting-edge technology. 
The company helps businesses not only develop brand-new software but also make the most of the product ideation phase and process optimization. Talking about its main features, TatvaSoft is a value-driven partner following a user-oriented approach, ready to take on any technical challenges. 
Services & expertise:

custom software development, product design and development, UI/UX design, product discovery and ideation, team augmentation, dedicated teams, QA and testing

Tech stack:

C#, .NET, React Native, Angular, Xamarin, Java, Angular, etc. 

Industries:

Finance, Education, Healthcare, Retail and Commerce, Travel and Hospitality

Location:

Gujarat, India

Clients:

AngloAmerican, Ferrero Rocher, Pepsico, KFC, Fiji Airways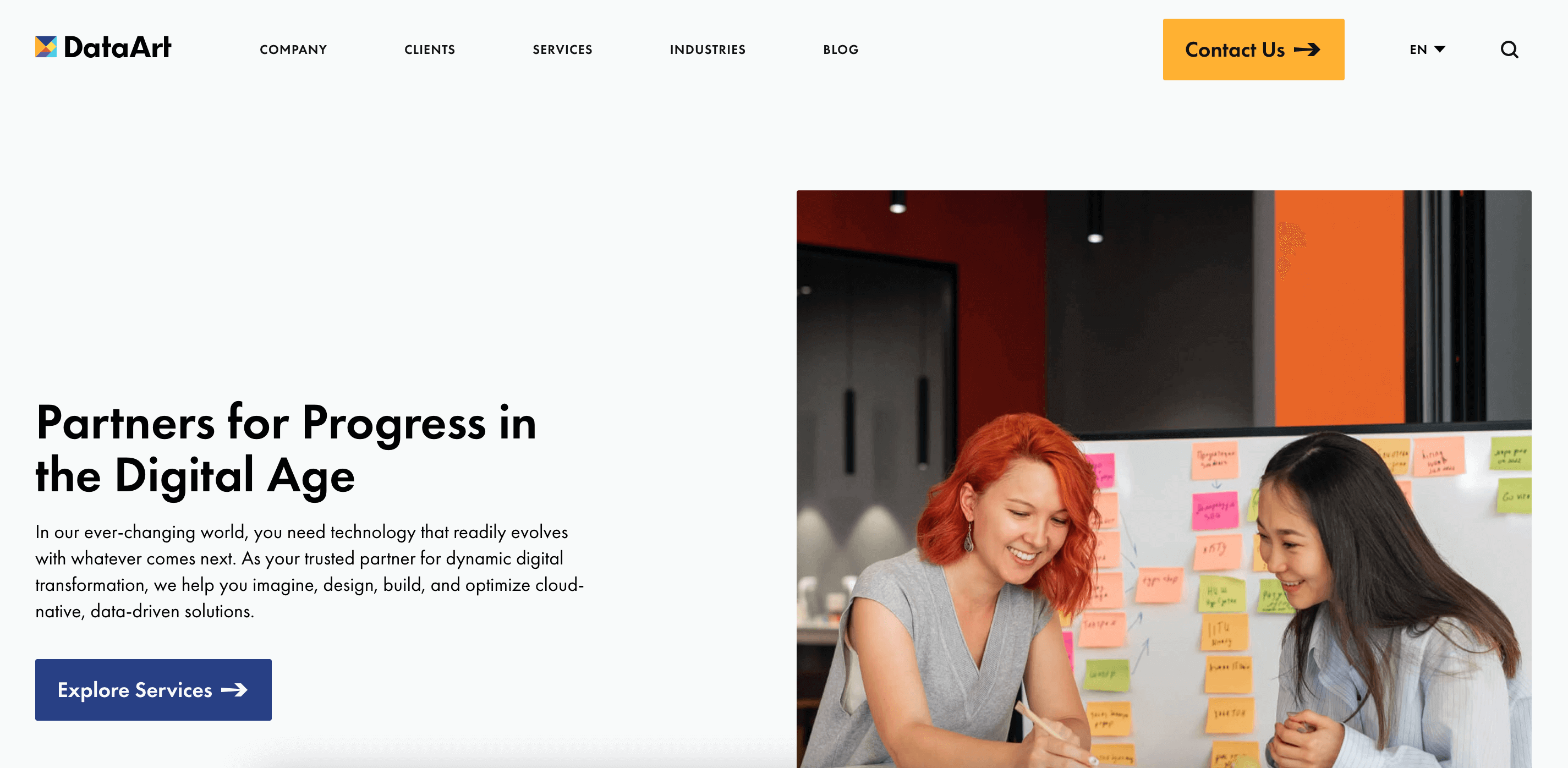 Do you wish to hire C# developers with in-depth expertise in crafting personalized software applications? Partner with DataArt today to start your unique digital transformation journey. One of the most loved workplaces with an inclusive culture, DataArt is composed of innovators, strategists, and technologists. 
Established in 1997, the company has been helping multi-industrial brands deliver custom solutions, thereby, being a crucial part of their expansion into the new markets. DataArt team upholds the values of curiosity, empathy, honesty, intuition, and trust and has been highly recognized by Brandon Hall Group and Comparably for its significant contribution to the IT industry. 
Services & expertise: c

ustom software engineering, cloud migration, data and analytics, security testing, AI and ML, solution architecture, DevOps, QA and testing

Tech stack:

C#, .NET, HTML, Java, Python, React, PHP, etc. 

Industries:

Finance, Media and Entertainment, Retail and Distribution, Travel Tech

Location:

New York, USA

Clients:

Ocado Technology, Doddle, Invesco, Rappi, CIFC Asset Management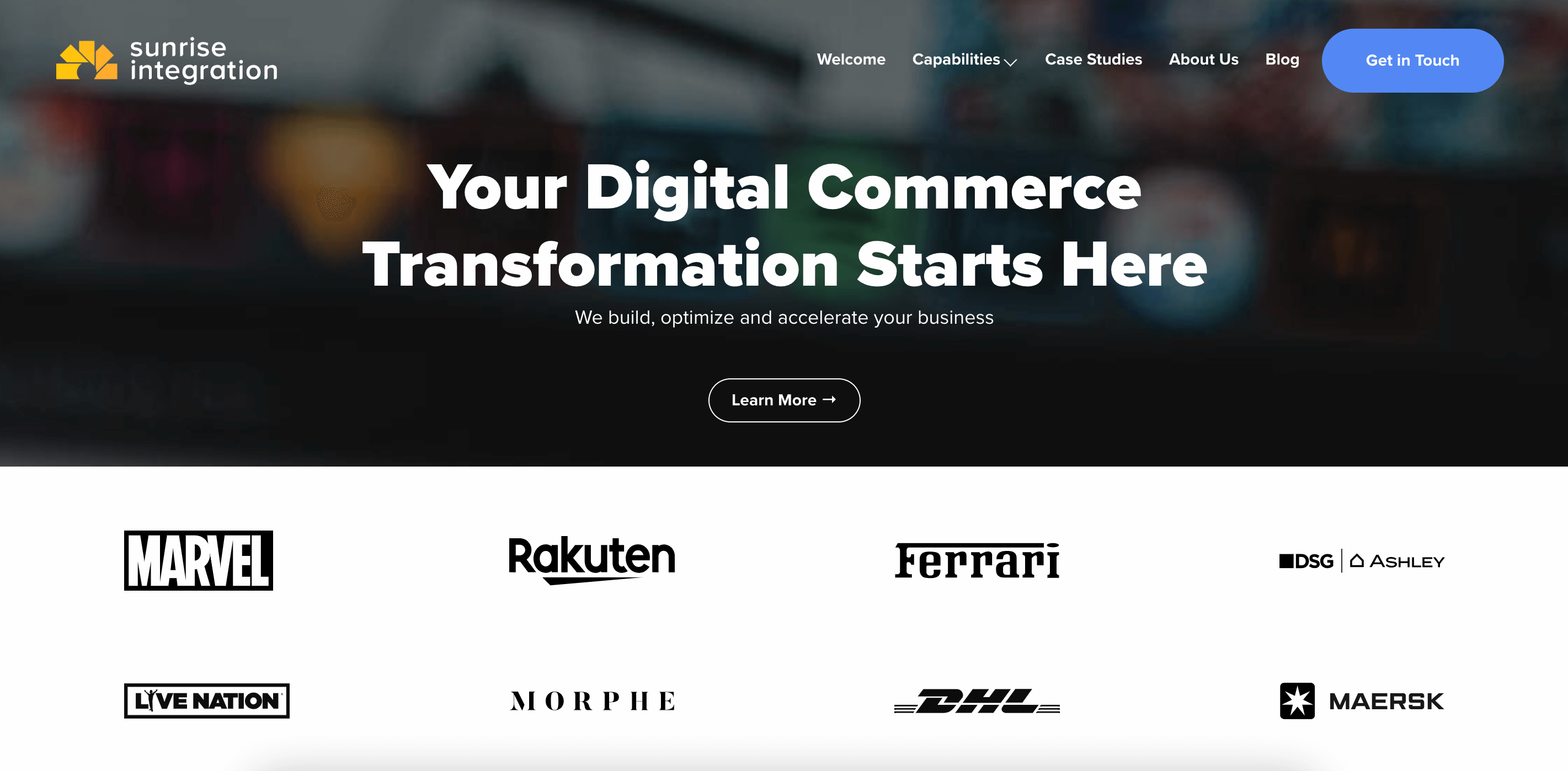 Sunrise Integration builds and optimizes software systems to accelerate businesses. Being a leading player in the tech industry since 1999, the company can effectively break down complex projects into simple delivery phases. Having over 24 years of experience, Sunrise has reinforced 130+ global businesses, including famous names such as Marvel and Ferrari, with 220,000+ users installing their applications. 
The company comprises a team of innovative and passionate IT specialists whose expertise includes building SaaS software for Logistics, eCommerce, Healthcare, and other sectors. If you are looking for the best C# developers for hire, get in touch with Sunrise Integration to get custom app solutions based on your business domain and ultimate goals.
Services & expertise:

eCommerce development, web design and development, ERP and CRM, API integrations

Tech stack:

C#, React, Node.js, React Native, Python, .NET, etc. 

Industries:

Media and Entertainment, Health and Wellness, Logistics and Supply Chain, eCommerce

Location:

Los Angeles, CA, USA

Clients:

Marvel, FreshBooks, DHL, Maersk, Ferrari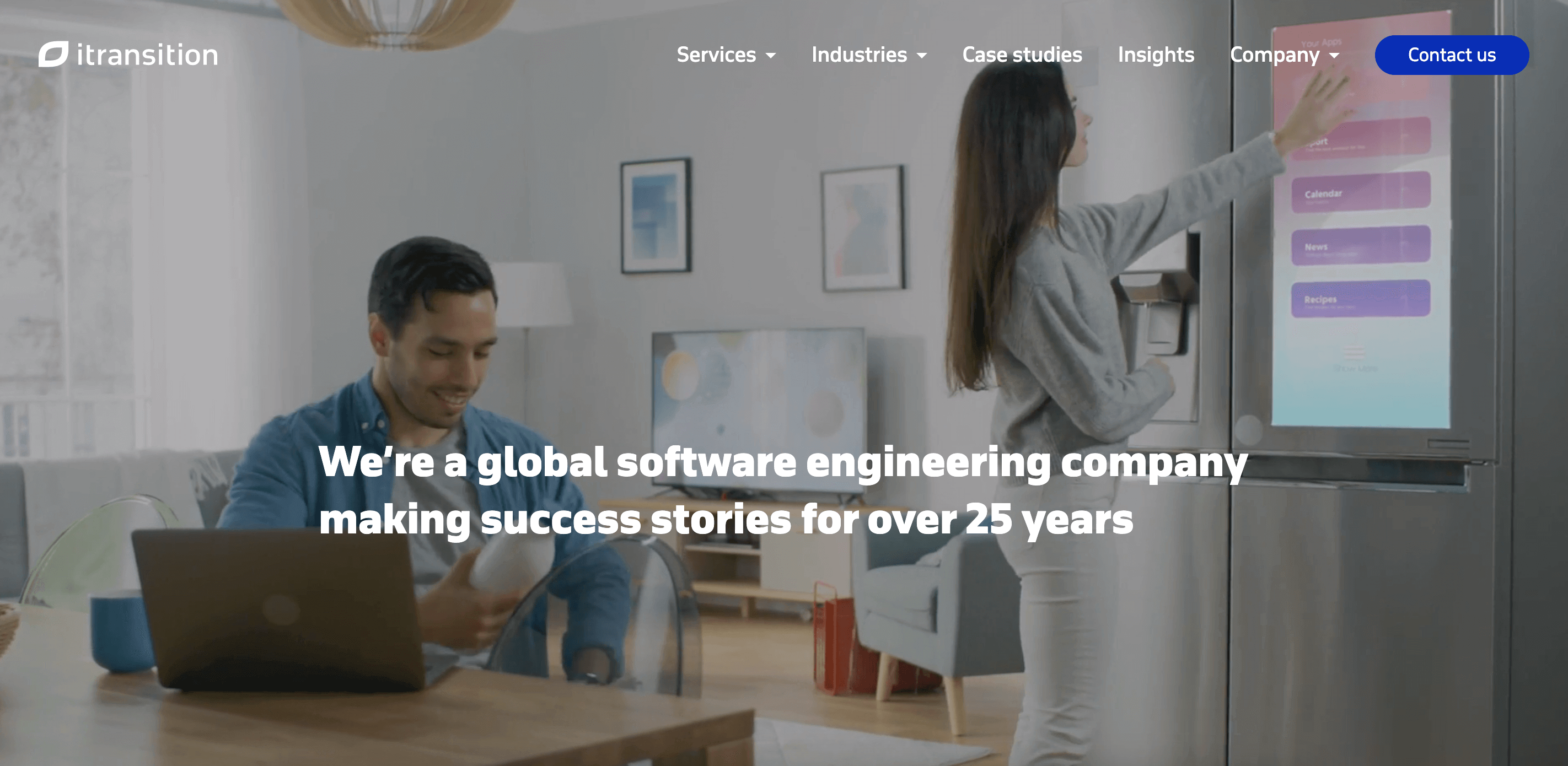 A highly recognized C# development company trusted by global leaders, Itransition thrives on making success stories for its clients since 1998. Through its wide spectrum of services, the team of over 3,000 engineers has served more than 800 clients across 40 countries. 
With an impressive 4.9 rating on Clutch, the company's mission lies in embracing the future and encouraging its customers to accelerate their business growth. There are several factors that differentiate Itransition: expertise, scalability, flexibility, and transparency, making it a top-notch C# development services provider.
Services & expertise:

app development, digital commerce, QA and testing, software engineering, ERP, CRM, data analytics and BI, AR/VR, cloud solutions

Tech stack:

C#, Java, C++, Python, .NET, React, etc. 

Industries:

Healthcare, Retail, Telecommunications, Finance, Automotive, etc. 

Location:

Lakewood, USA

Clients: Ebay, Philips, Turkcell, InterCall, Expedia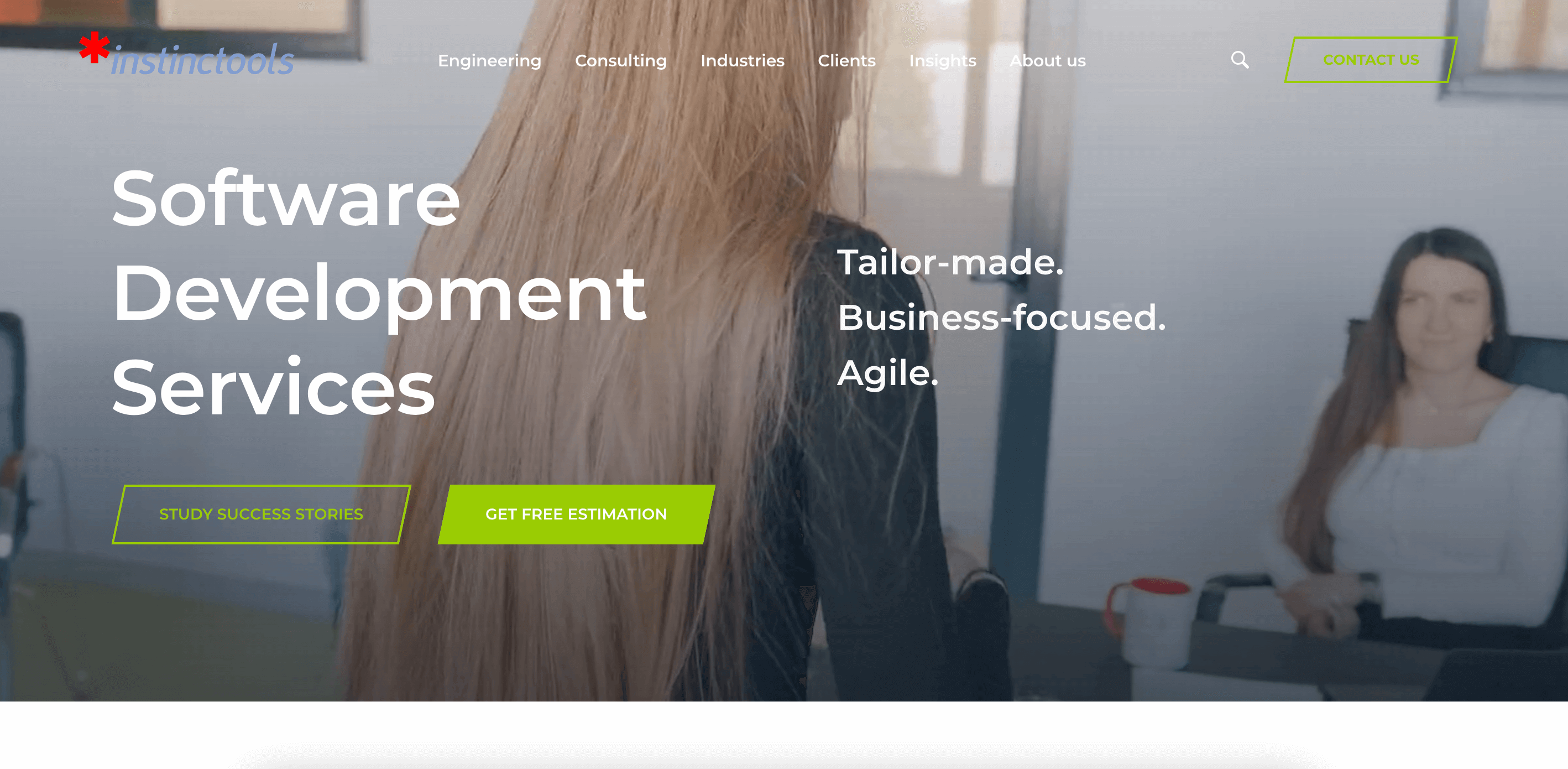 Instinctools is an agile, business-focused company that offers best-in-class C# software development services and receives recognition and awards from industry leaders like Clutch, Design Rush, etc. This prominent team helps clients make data-driven decisions, innovate outdated solutions, and carry out technology-enabled business transformation. 
Building reliable solutions since 2000, Instinctools capitalizes on technology, data and strategy, bringing value to clients' businesses and the entire industry. The company has delivered more than 650 projects during 22 years of operation. 
Services & expertise:

custom software development, support and maintenance, enterprise software solutions, UX/UI design, tech consulting

Tech stack: C#,

.NET, Java, Android, Flutter, JS, etc. 

Industries:

Healthcare, Manufacturing, Cryptocurrency, Automotive, AdTech

Location:

Potomac, USA

Clients:

Swiss Red Cross, Nostrum, Fujitsu, Bonnet, Helvar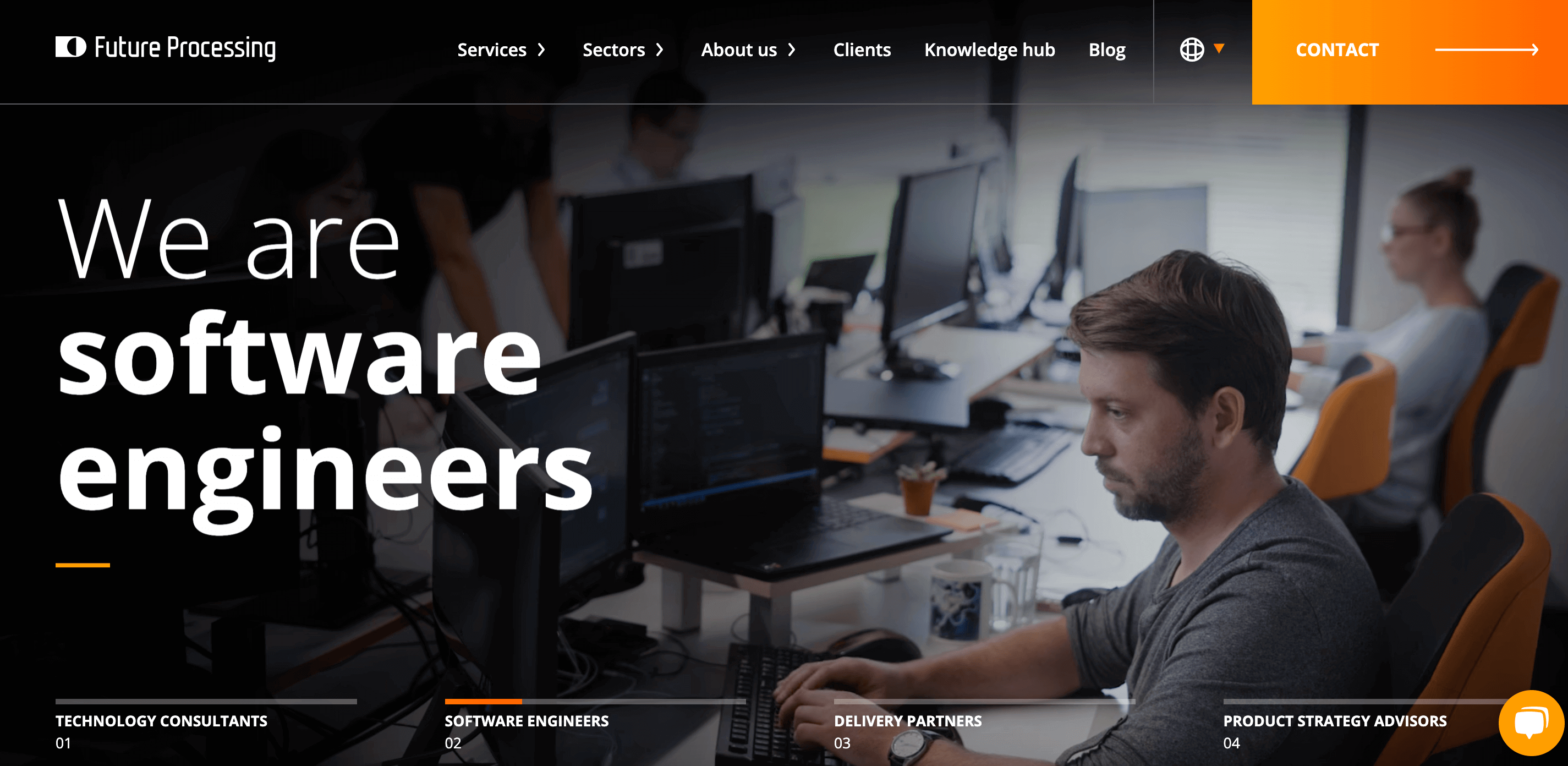 Future Processing hosts a team of first-class technology consultants who listen to their clients, understand business problems, and deliver technologically sound and highly scalable software solutions. The company follows a four-step approach that includes Strategic Analysis, Planning and Design, Solution Delivery, and Managing and Innovating.
As a true innovator in the sphere of C# application development, Future Processing is an ISO 27001:2013 certified company with 23 years of experience and 7 global offices. The team collaborates with clients in an agile manner and builds user-friendly products, sincerely believing in the concept of 'putting people first.'
Services & expertise:

software development, product strategy, digital strategy, tech consulting

Tech stack: C#,

.NET, C++, Java, Python, Android, etc.

Industries:

Automotive, Finance, Healthcare, Marketing, Transportation

Location:

Gliwice, Poland

Clients:

Allocate, Demica, 4 Finance, Coconet
Kellton is represented by a team of exceptional C# coders who are all set to revolutionize clients' businesses. Blending innovation, growth, and efficiency, the company has served more than 200 clients worldwide. The mission that drives Kellton forward is to become a reliable partner and accelerate transformational outcomes for all its customers. 
From digital experience to product engineering, cloud engineering to NextGen solutions – Kellton provides diverse services, being the one-stop agency for all your software needs and building high-quality apps with enhanced functionalities.
Services & expertise:

product engineering, cloud engineering, digital experience, data engineering, artificial intelligence

Tech stack: C#,

HTML, .NET, Java, Python, React, PHP, etc. 

Industries:

Insurance, Chemicals, Manufacturing, Education, Retail and eCommerce

Location:

Telangana, India

Clients:

Adani, Indigo, Abbott, KFC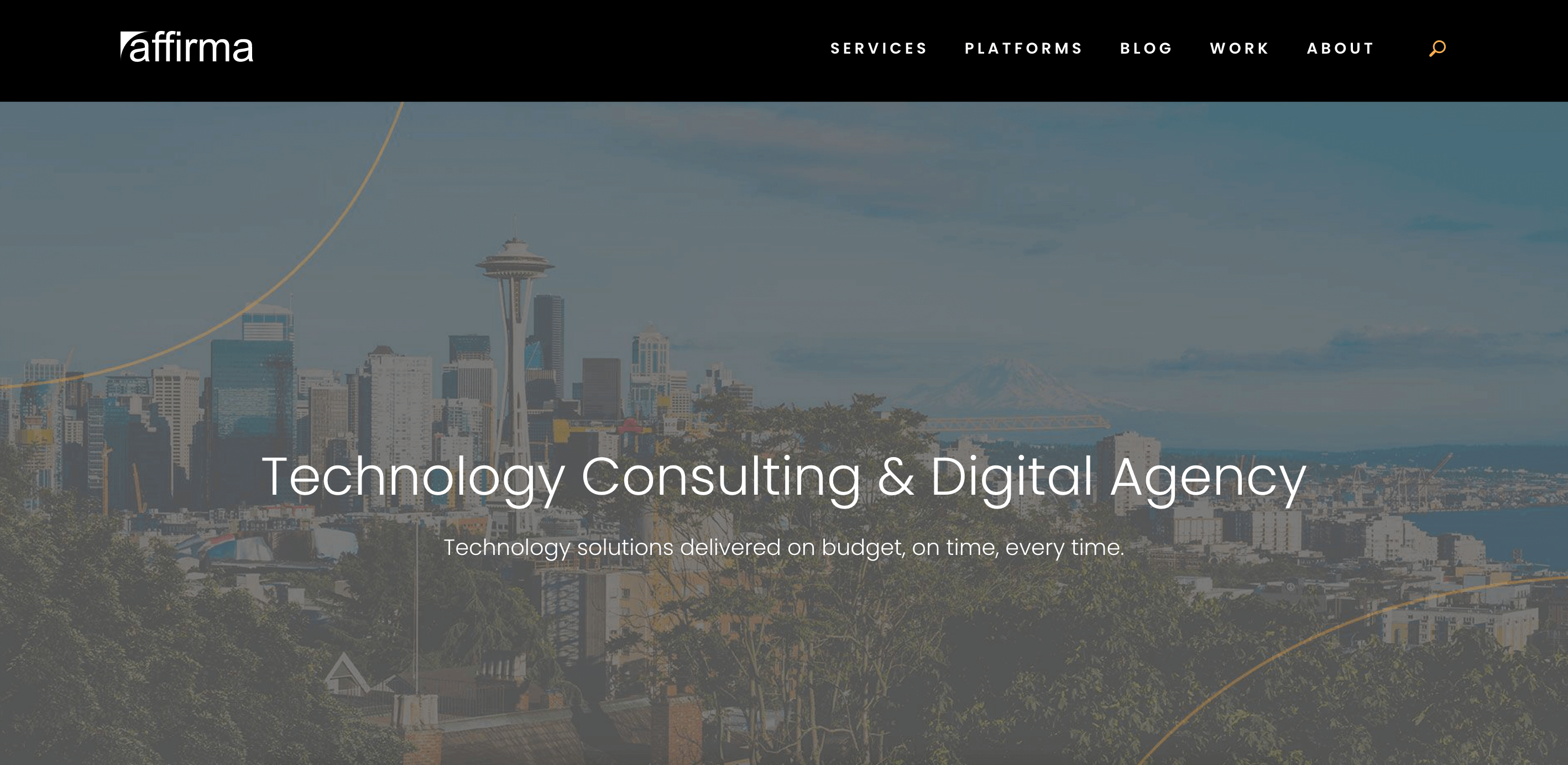 Affirma Consulting offers end-to-end consultation and development services for modern businesses, delivering purposeful and value-driven solutions. From digital strategy to ultimate transformation – the knowledge and experience of Affirma's experts allow them to handle diversified clients' challenges, boost revenues, and craft innumerable success stories. 
The company is composed of top-level C# software developers, data analysts, Salesforce specialists, and other tech talents. With numerous awards and recognition, Affirma Consulting can help you with any task related to business intelligence, outstaffing, custom development, etc. 
Services & expertise:

custom software development, tech and management consulting, UI/UX design, DevOps, staff augmentation, digital strategy

Tech stack: C#,

.NET, Java, React, iOS, Android, etc.

Industries:

Media and Entertainment, Healthcare, Education

Location:

Bellevue, USA

Clients:

Columbia Distributing, Port of Seattle, Selco, King County Housing Authority
Going beyond limits to deliver truly innovative engineering services, Trigent facilitates the process of creation, deployment, and maintenance of hundreds of software systems annually. The company assists organizations in their digital transformation and automation, offering services related to design, development, and consultancy. 
Thanks to its incredible team of the best C# developers, Trigent has an impressive portfolio of over 400 products for ambitious startups and large enterprises. The company aims to break the barriers of competitiveness, technology complexity, productivity, time, and budget constraints. 
Services & expertise:

custom application development, cloud services, product engineering, infrastructure setup, AI analytics and automation

Tech stack: C#,

HTML, .NET, PHP, JS, etc. 

Industries:

Finance, Healthcare, Manufacturing, Transportation and Logistics, etc. 

Location:

Southborough, MA

Clients:

Honeywell, Clarks, Newforma, eBags, etc.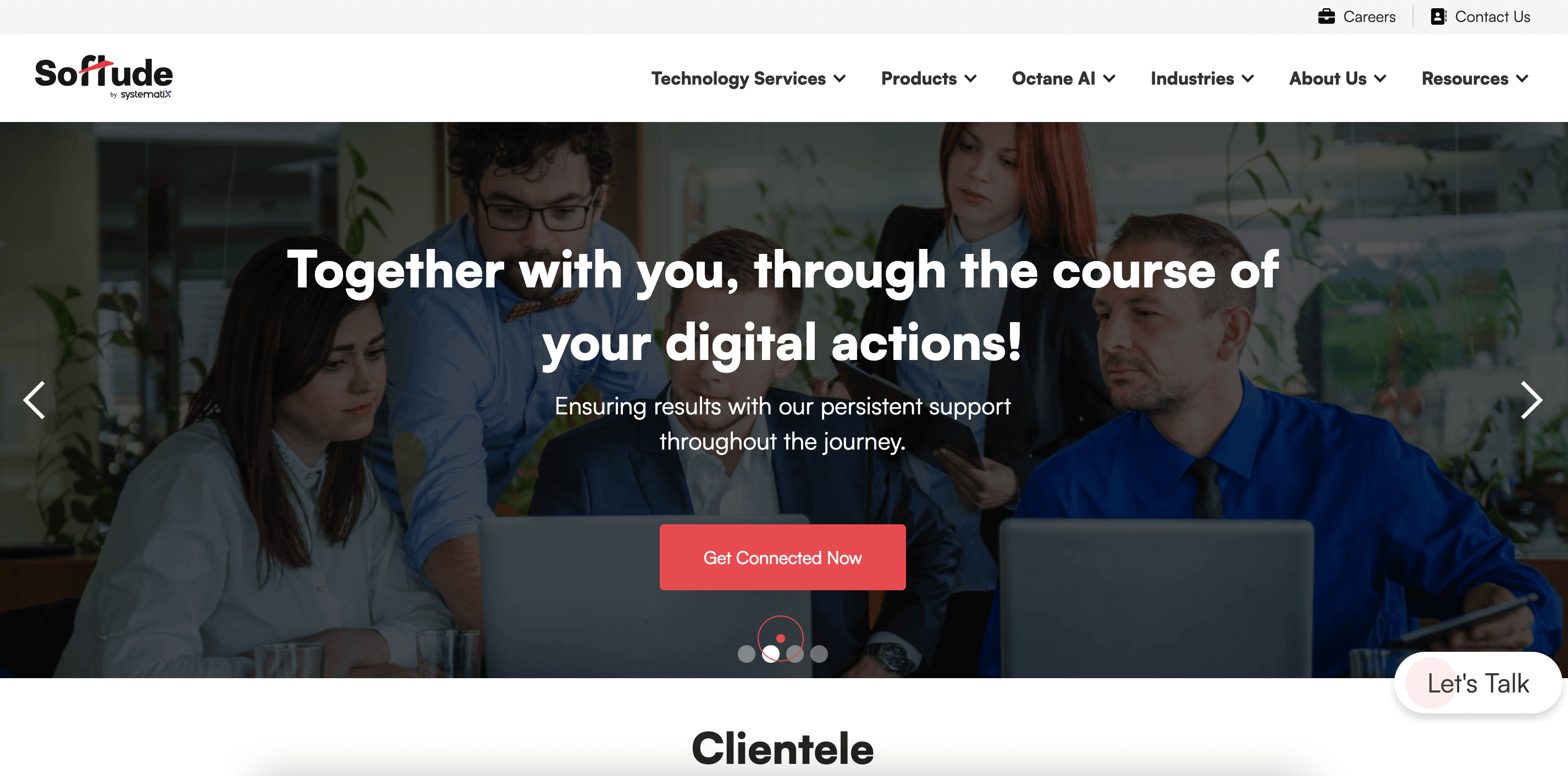 Softude by Systematix Infotech is a leading C# software development company that thrives on shaping the present of businesses and the future of the technological world. The firm offers multiple IT services, including digital advisory, product engineering, cloud application development, user experience design, etc. 
Bringing its 17 years of experience to the table, Softude believes in four pillars of successful partnership – client-first approach, innovation, integrity, and great performance. 
Services & expertise:

web development, app development, consulting, DevOps, UX/UI design, cloud solutions

Tech stack:

C#, Java, HTML, Python, React, Node.js, etc. 

Industries:

Healthcare, Automotive, Wellness and Fitness, Banking and Financial Services

Location:

Charlotte, USA

Clients:

Eran Industrial, Xtend Outdoors, ABK Piercing Supplies, Sovtech
Conclusion
From the initial consultation to the final product delivery – a reputed C# development company will provide you with end-to-end digital solutions as per the needs of your business. 
Does your company provide C# development services as well? Drop us an email to get listed in this article. Upon thorough review, we'll decide whether it's a valuable addition. So, grab the chance of being in the spotlight and let the world know about your expertise!