Are you an insurance agent trying to broaden your company's clientele, screen your prospective customers, and plan the many responsibilities you have ahead of your day? 
Most people turn to brokers and agents for assistance in understanding the complex insurance world, resulting in a high demand for qualified insurance agents. With the use of insurance agent tools, sales reps can improve all aspects of their businesses while reducing time and costs and enhancing sales, customer relationships, and marketing. 
To help you get a competitive advantage, we've created this listicle guide explaining the features of excellent insurance software and sharing the best tools for insurance agents available in the market.
Top Tools For Insurance Sales Agents
The ideal software for insurance agents should provide you with the following possibilities:
Simplify and enhance your procedures to keep track of renewal dates and identify cross-selling prospects;

Promote your company and bring in new clients;

Utilize video calls to represent more customers and potential clients;

Reveal the chances that will result in more sales;

Streamline the filing and quoting procedures.
Below is a list of our top insurance sales software recommendations that you can add to your insurance tool kit to improve collaboration, increase sales, run your insurance agency more effectively, and accelerate growth.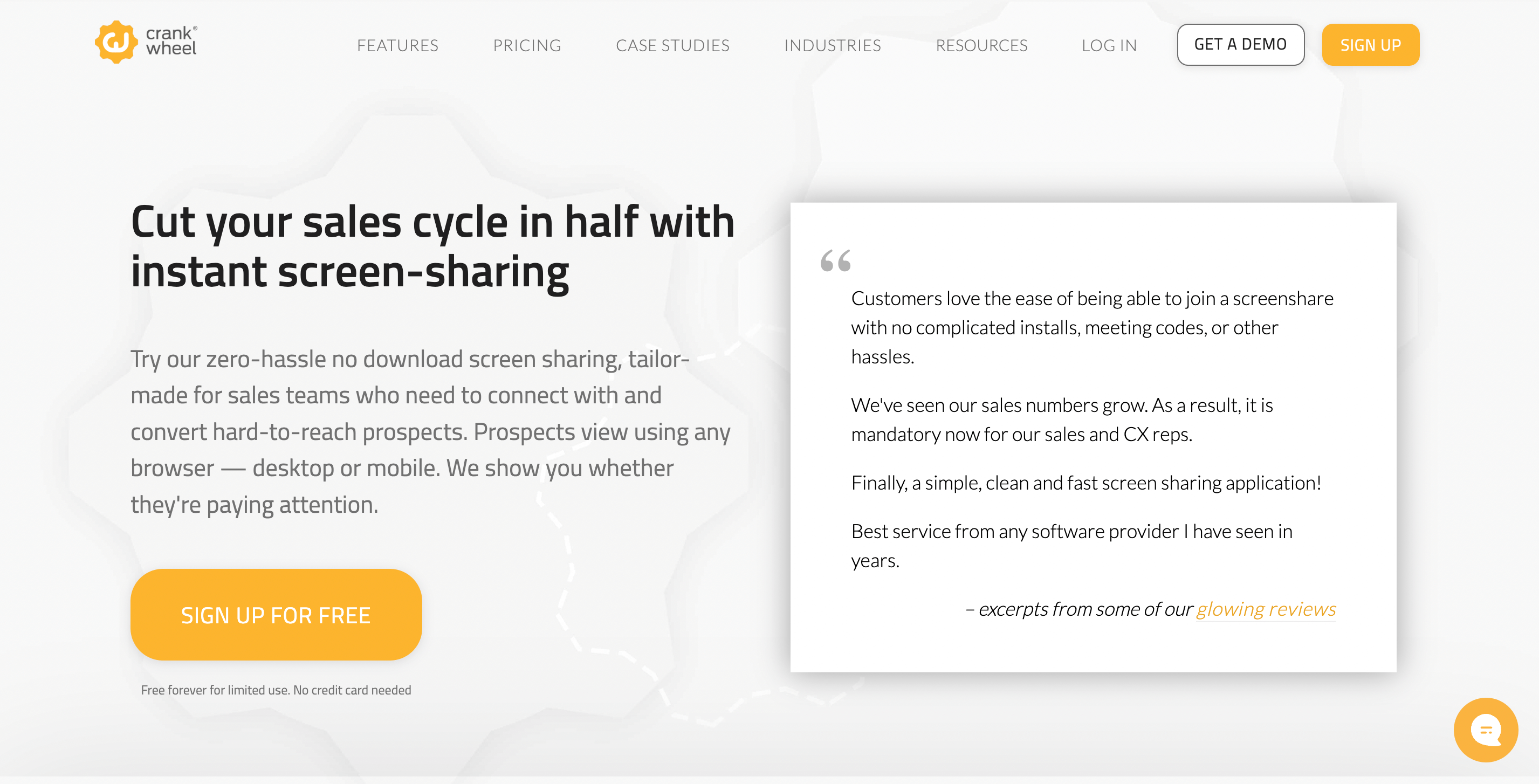 CrankWheel provides instant screen sharing software to cut your agency's sales cycle in half. Try their hassle-free, no-download tool, which is ideal for sales teams trying to engage with and influence difficult-to-reach prospects and clients. 
Presenting and demonstrating visually will help your sales representatives enhance sales. Using CrankWheel's user-friendly platform in tandem with your phone system makes it simple to present to prospective consumers during a sales conversation.
You can also include a "Call Me Now" button on your webpage so that a representative may be reached the instant a potential client demands it. This feature is perfect for insurance agencies as they must be able to react to incoming leads the moment they enter the pipeline.
Packages: $29/month for individuals, $89 for teams.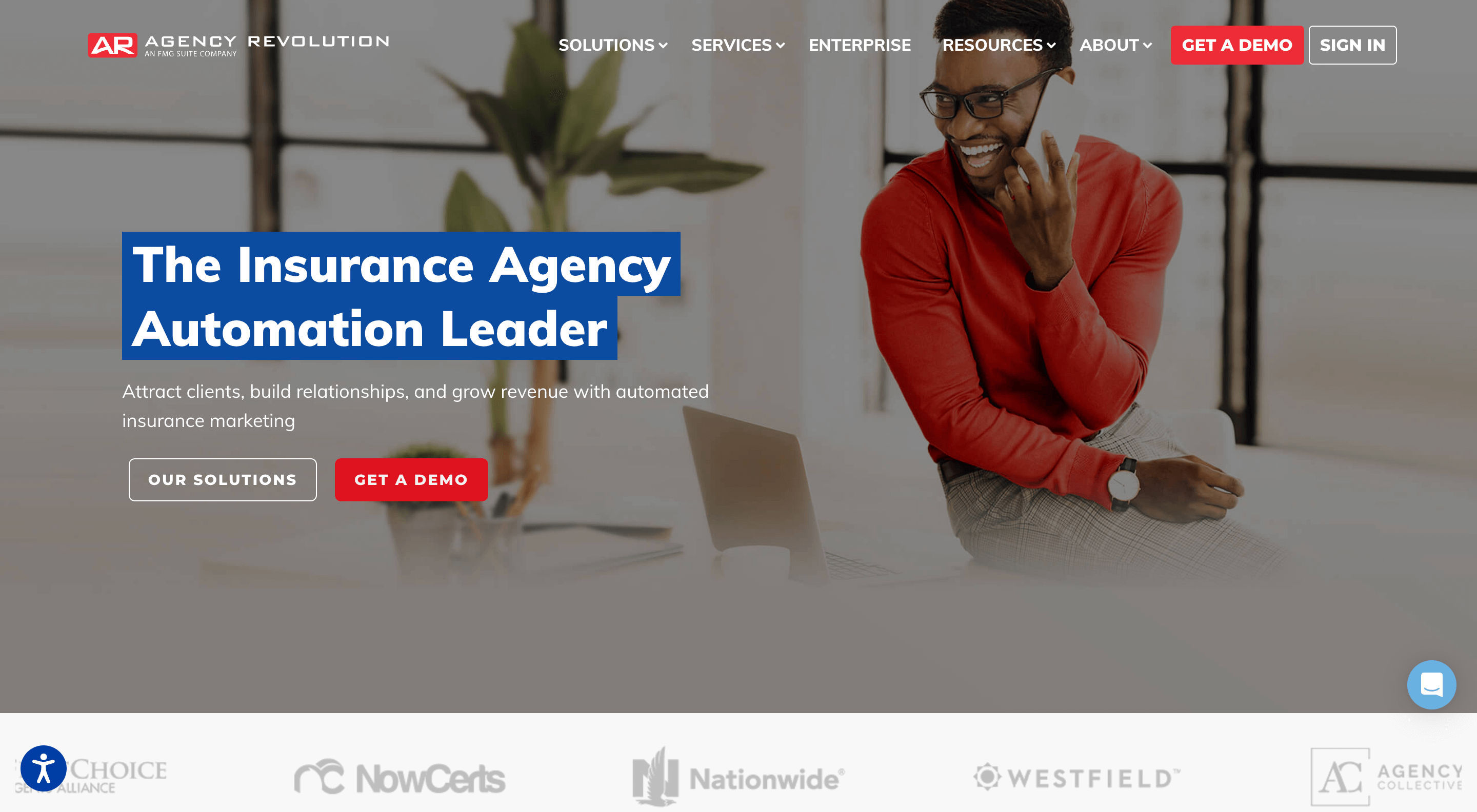 Customer involvement is among the most crucial aspects of the independent insurance agency sector. Which resources are available to assist you and your team in managing every facet of your client relations? How will you be sure you're exerting the utmost effort to keep your customers interested and active?
You should use one of the most popular client interaction platforms designed specifically for insurance agencies: Agency Revolution. 
The platform will help you monitor and manage your most recent interactions with every client and give context to the topics that have been the focus of your talks. It will also highlight when deadlines are nearing and prompt you to get in touch with the customer early.
Starting package: $99.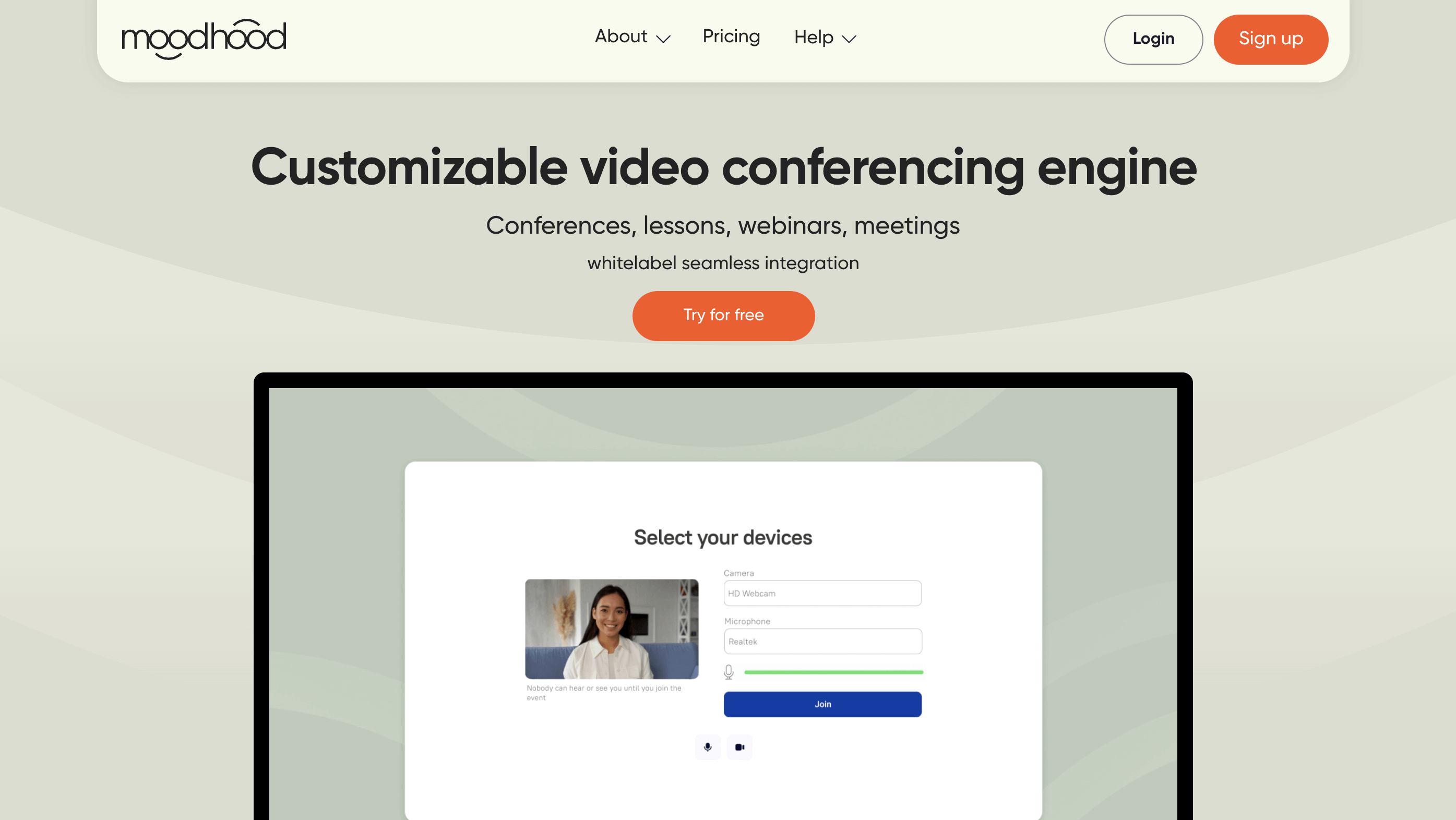 With valuable solutions that adapt to your company's needs, MoodHood provides customizable and easy-to-use video communication tools for conferences, lessons, webinars, and meetings. In addition, their engine can be used for the seamless integration of video voice calls to your product. 
Founded in 2021, the company had a single goal in mind: building long-term partnerships by delivering the greatest business solutions. Helping both insurance sales agents save money and shorten their product's time to market, MoodHood has become a trusted business partner that has helped numerous businesses to create the best video communication experience. 
Try this superior video conferencing tool for insurance agents for free right now!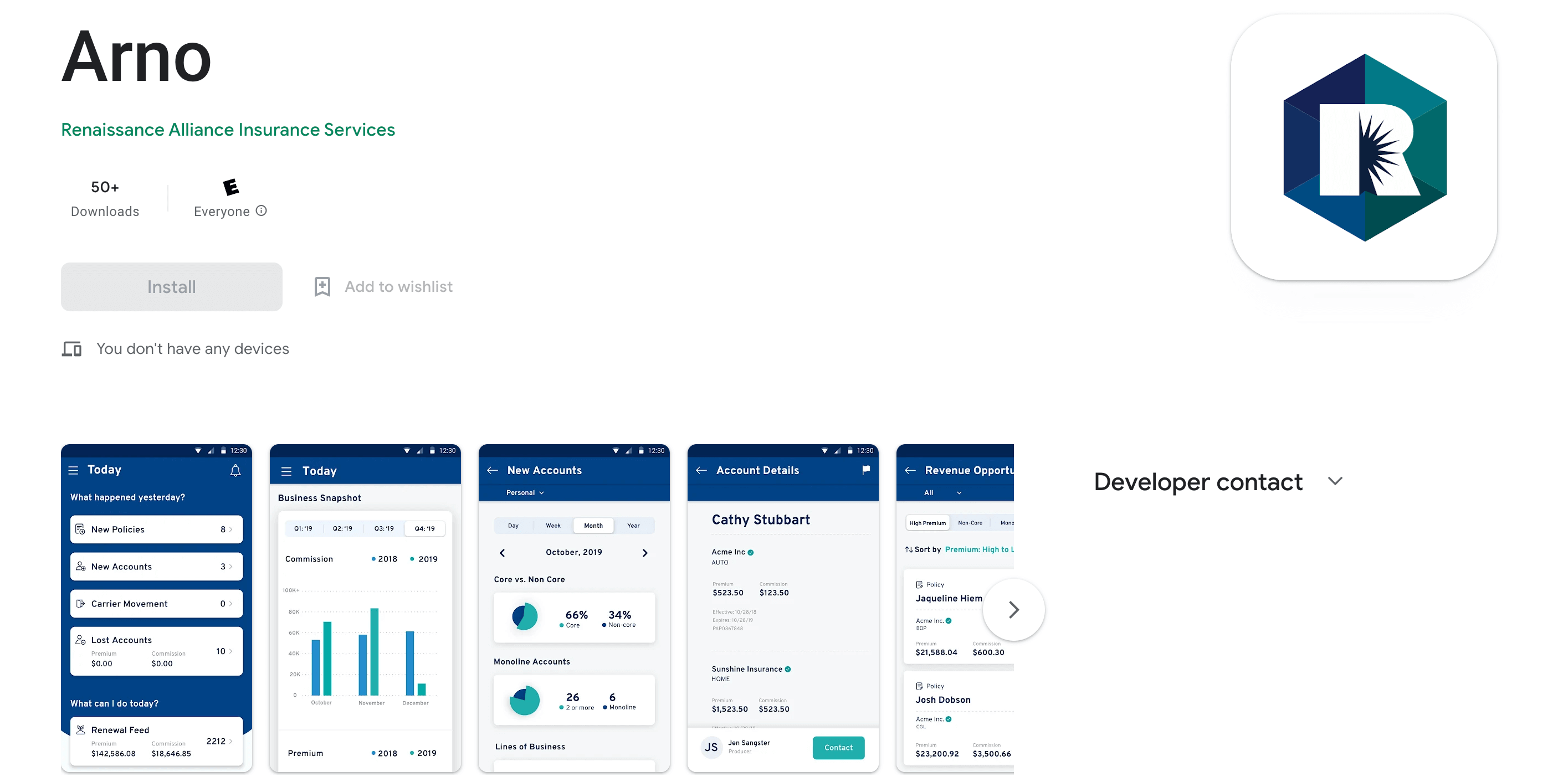 Arno is a smartphone application that assists agency administrators in finding and highlighting possibilities for income development, goal planning, policy renewals, and goal tracking.
Arno primarily assists independent agency executives with the following four key responsibilities:
Look in the rearview mirror: Examine what transpired within the agency yesterday, last quarter, etcetera.

Think about the future and find strategies to boost revenue. 

Act: Quickly get in touch with your customers and employees.

Establish targets for your agency and monitor their success.
The tool brings to light the agency events that matter most to you, such as newly lost customers, high-premium renewals, revenue-boosting strategies, etc.
Starting package: $40.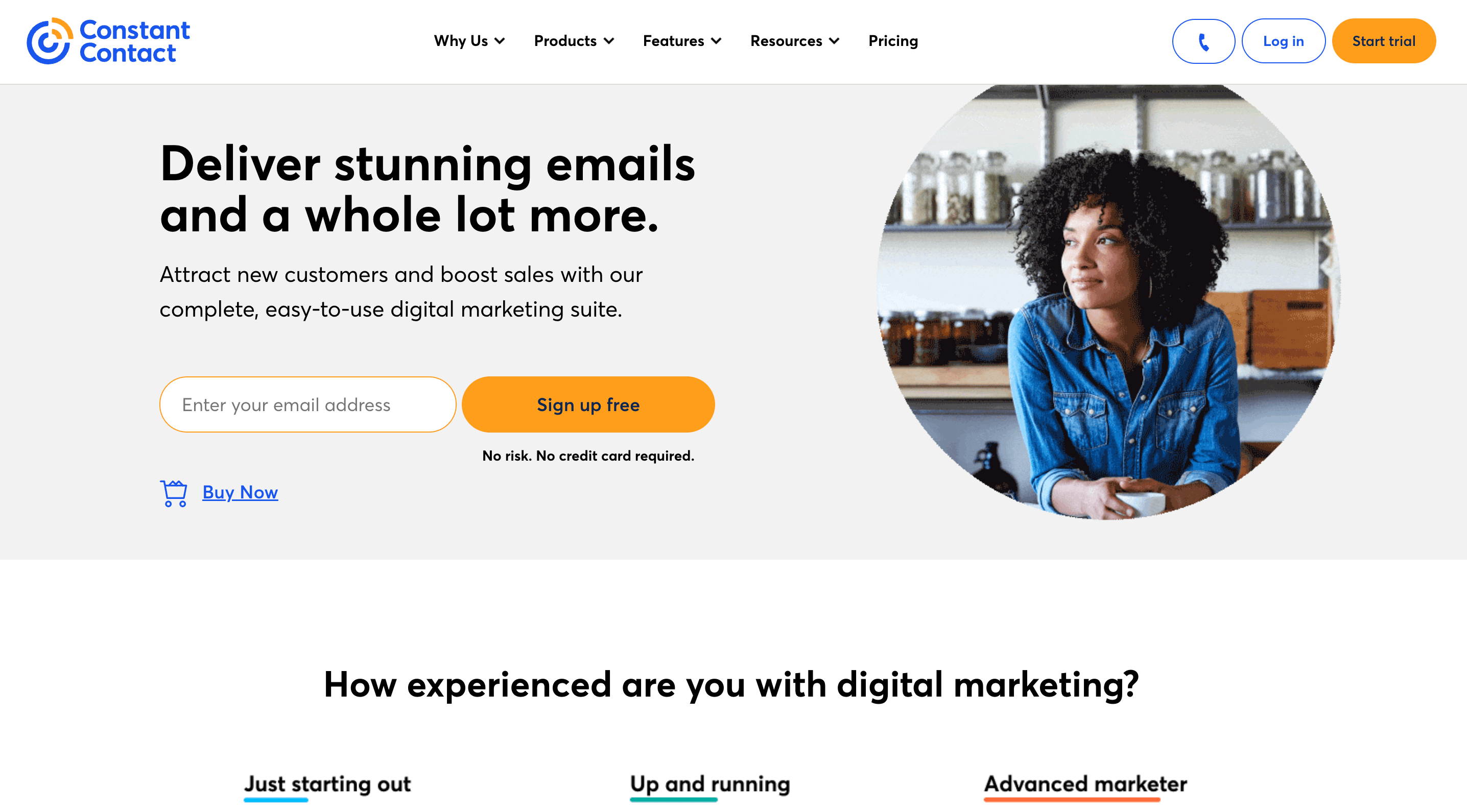 Email remains one of the best and most efficient marketing mediums for insurance agencies. Constant Contact is one of the top email service providers you're advised to try. 
For effective email marketing of your insurance agency:
Share more varied information than merely sales-focused emails.

Categorize your database depending on contact activity and demographic information.

Only send emails to those who have authorized you to.
Starter package: $9.99 per month.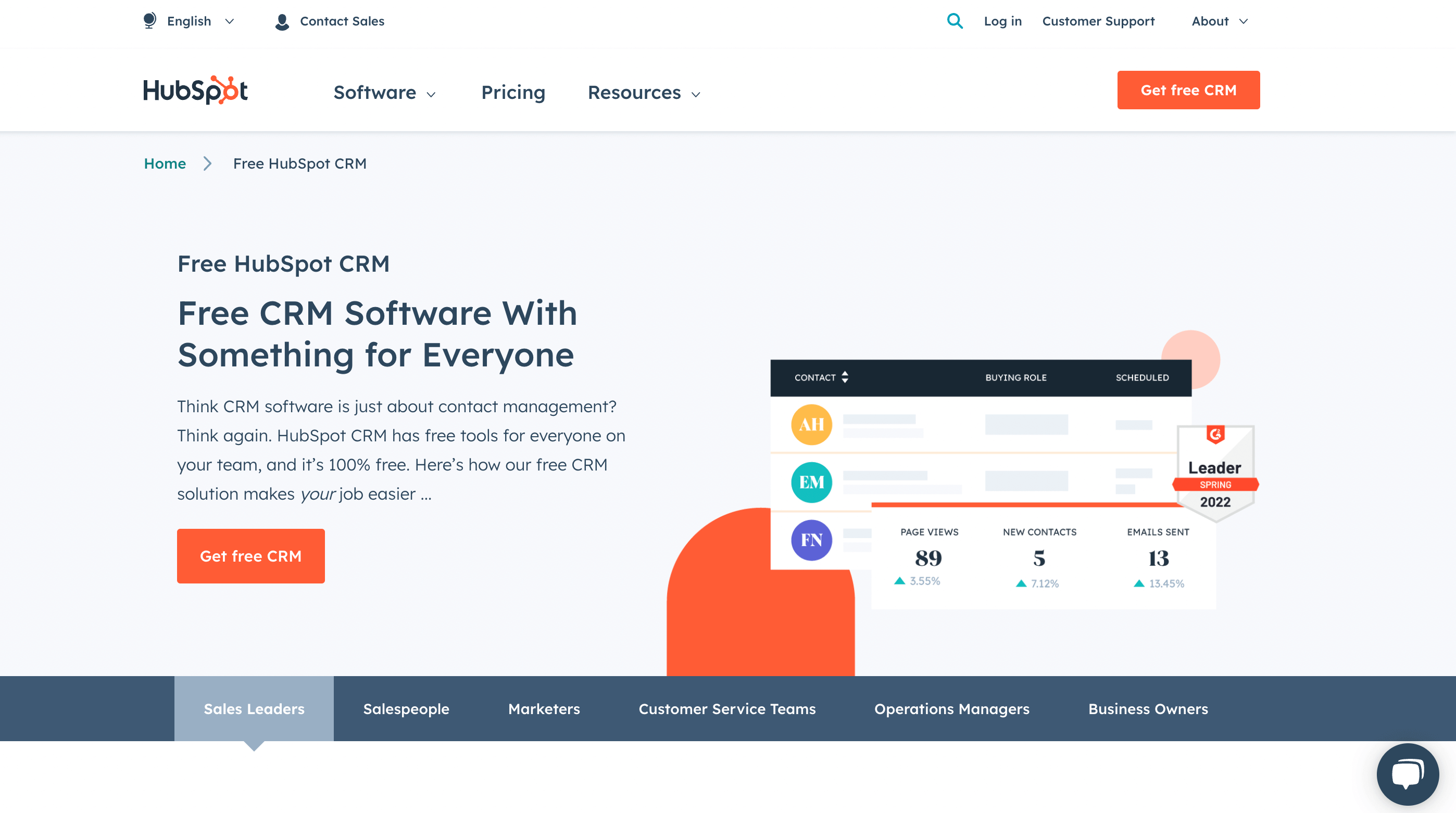 A customer relationship management (CRM) tool is a vital component in the insurance sales agent's tool kit as it allows them to understand customers' connections, interests, and behavior, making it easier to keep them active when their policies expire.
HubSpot is among our top CRM picks because it can interact with your site and lay the groundwork for a robust content marketing engine.
Whatever CRM solution you choose, remember that data collection must always be done with customers in mind to earn their confidence. The method and rules you set up to manage CRM adoption are more crucial than the platform you decide on.
Starts for free.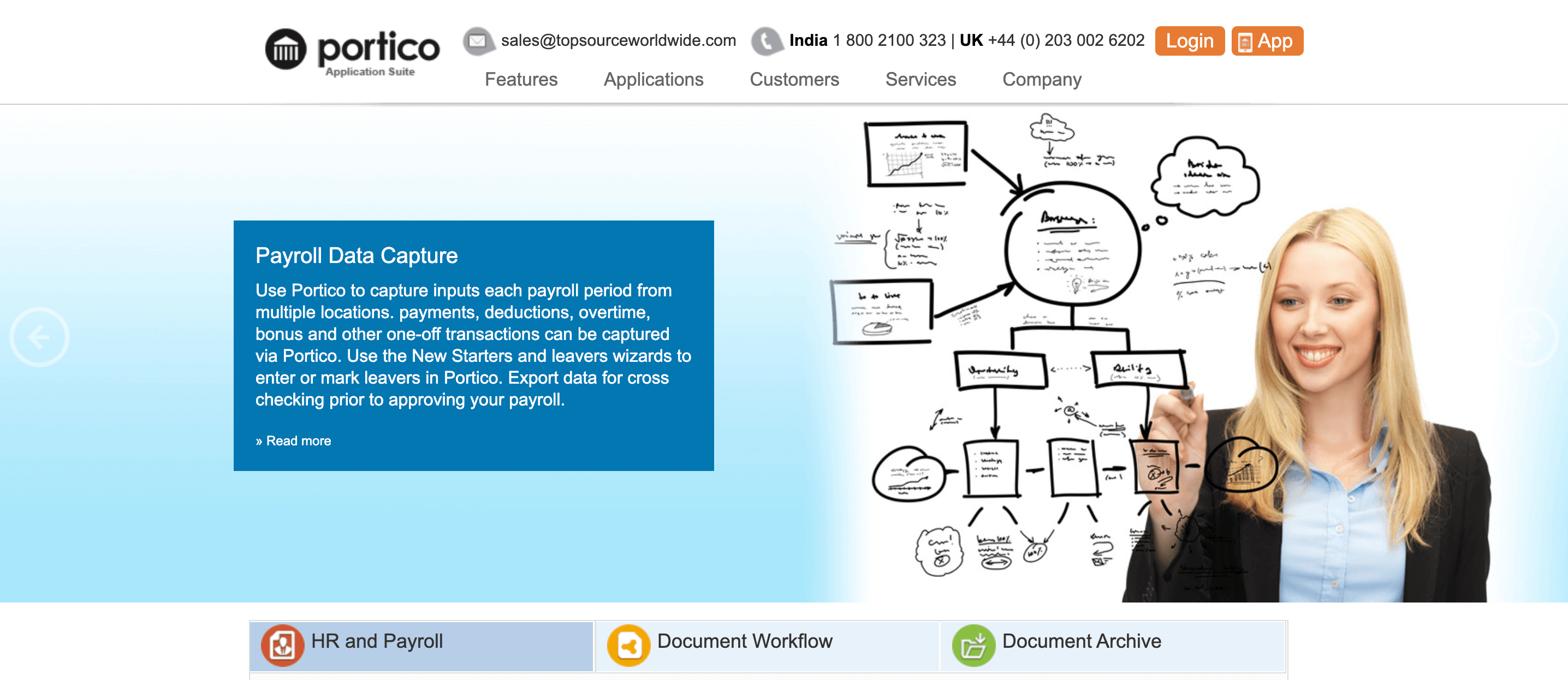 Small business quotations have always been time-consuming. Still, recent innovation has attempted to change that. The quotation procedure has been greatly streamlined by Portico. 
Portico offers two ways to make submissions:
Using Renaissance Placement Services to help discover the best marketplace for a product and shift the transaction process connected with this to Renaissance, giving your personnel more time to interact with consumers.

An automated route that provides small-business owners with various estimates right away from a single application.
The integration of the two routes offers Renaissance members a potent tool. They have simplified the placement procedure to free up staff time for drafting new business and client retention efforts instead of administrative tasks.
Starting package: $40.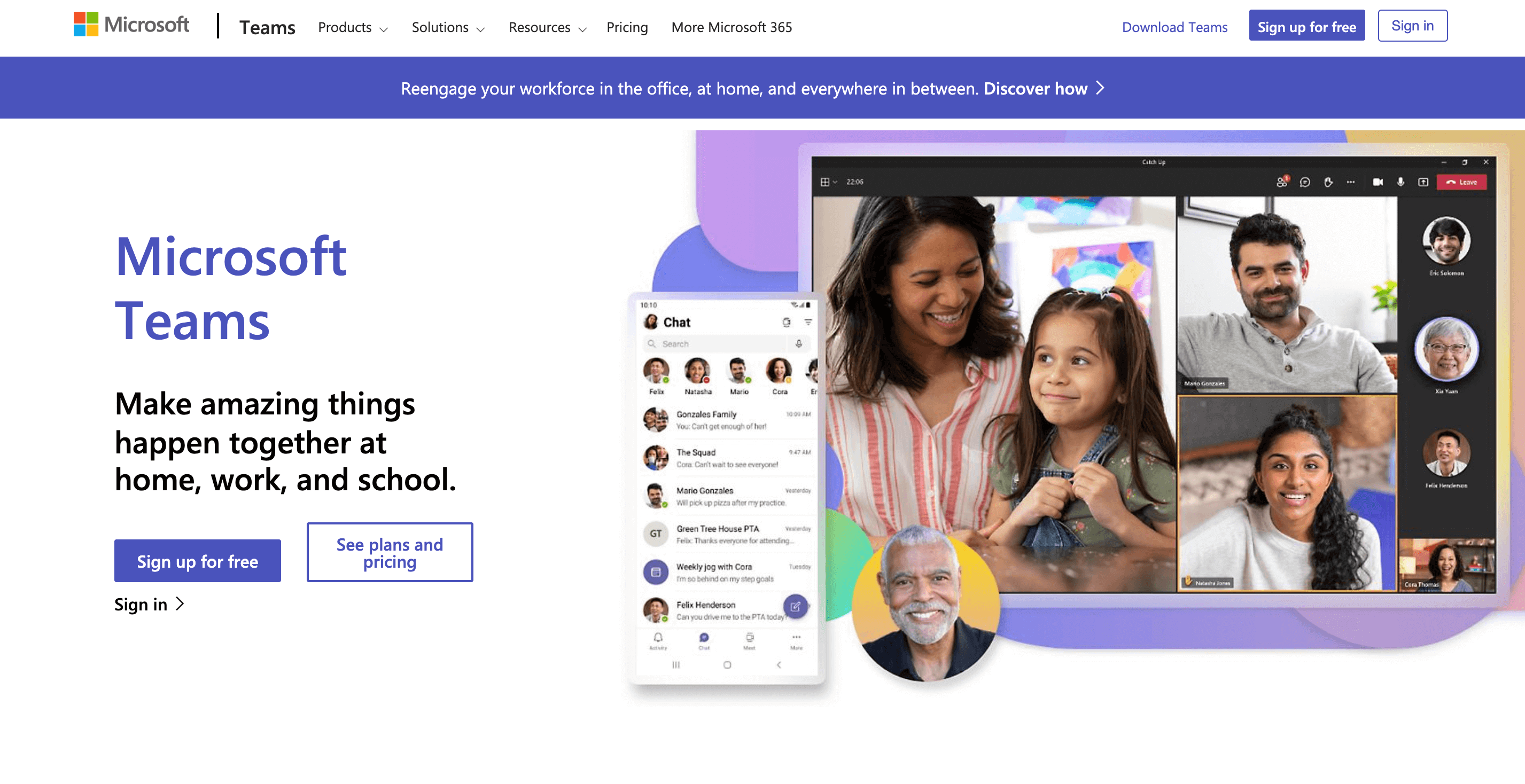 For every insurance company that prioritizes growth, effective communication is essential. Services like Microsoft Teams can help with that.
The platform aids in uniting your team by providing channels for task organization, face-to-face communication, and cross-company collaboration. Microsoft Teams can help streamline workflow, foster team accountability, and accelerate corporate operations. 
Starting package: $4.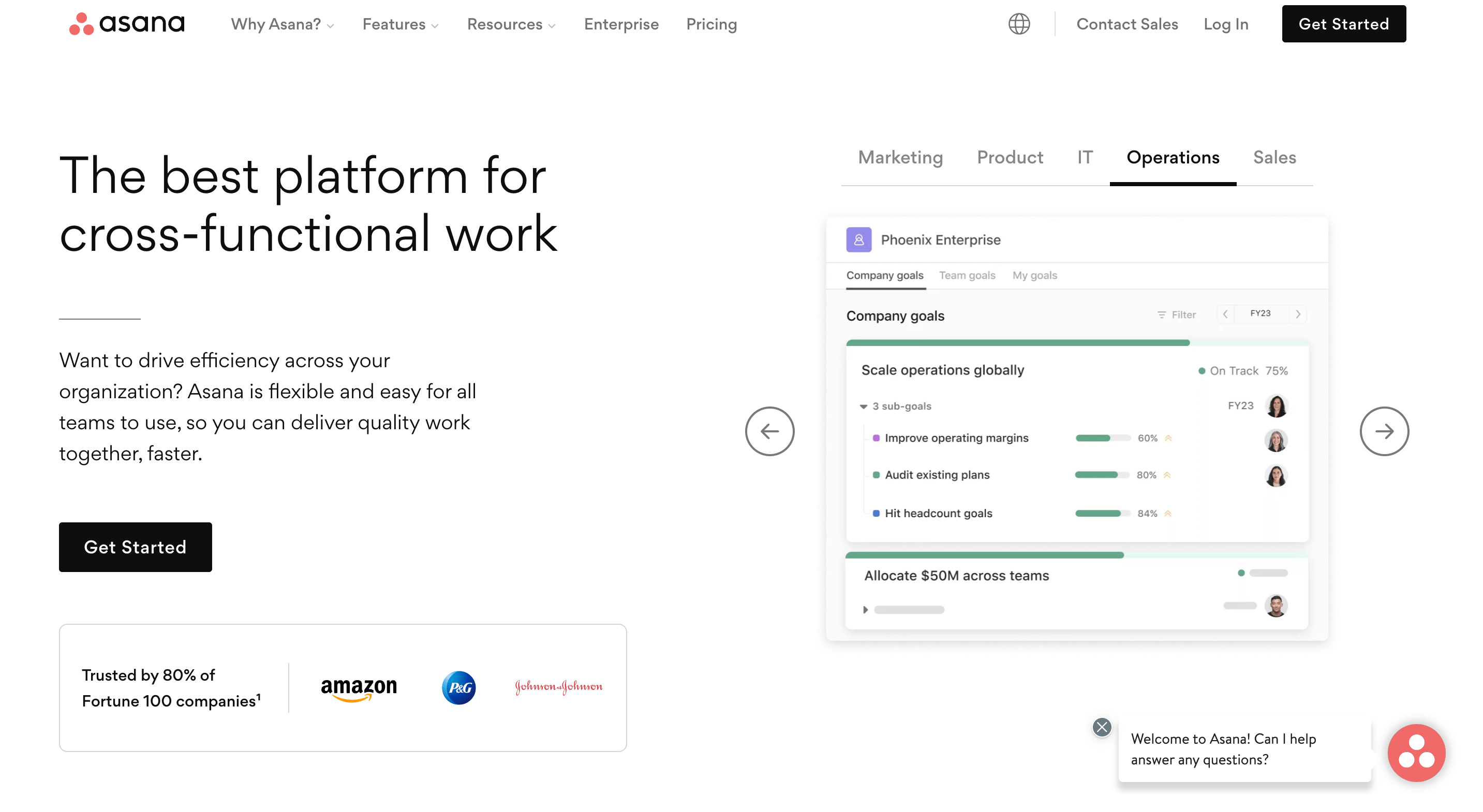 Team members can use Asana as a project management application to manage all the variables in the company. Although an agency's workflow is sometimes its most significant source of misery, project management is a must for all firms at a certain point. Without a platform like Asana, the team can neglect tasks and fail to complete them without even realizing it.
Asana delivers a straightforward and accessible interface while offering comprehensive tools that foster transparency in a corporation. Work can be divided into tasks that outline extra steps needed to finish a larger job. Some features allow you to assign tasks so everyone knows who is in charge.
Asana offers ready-to-use frameworks so you can begin organizing and controlling any project immediately. With it, you can also generate tasks for one person or a team, and every task integrates with email. 
Employ the integration option to make the best use of Asana. It can sync with your preferred work tools, like Microsoft Teams, Gmail, Zapier, and others. 
Starting package: $10.99.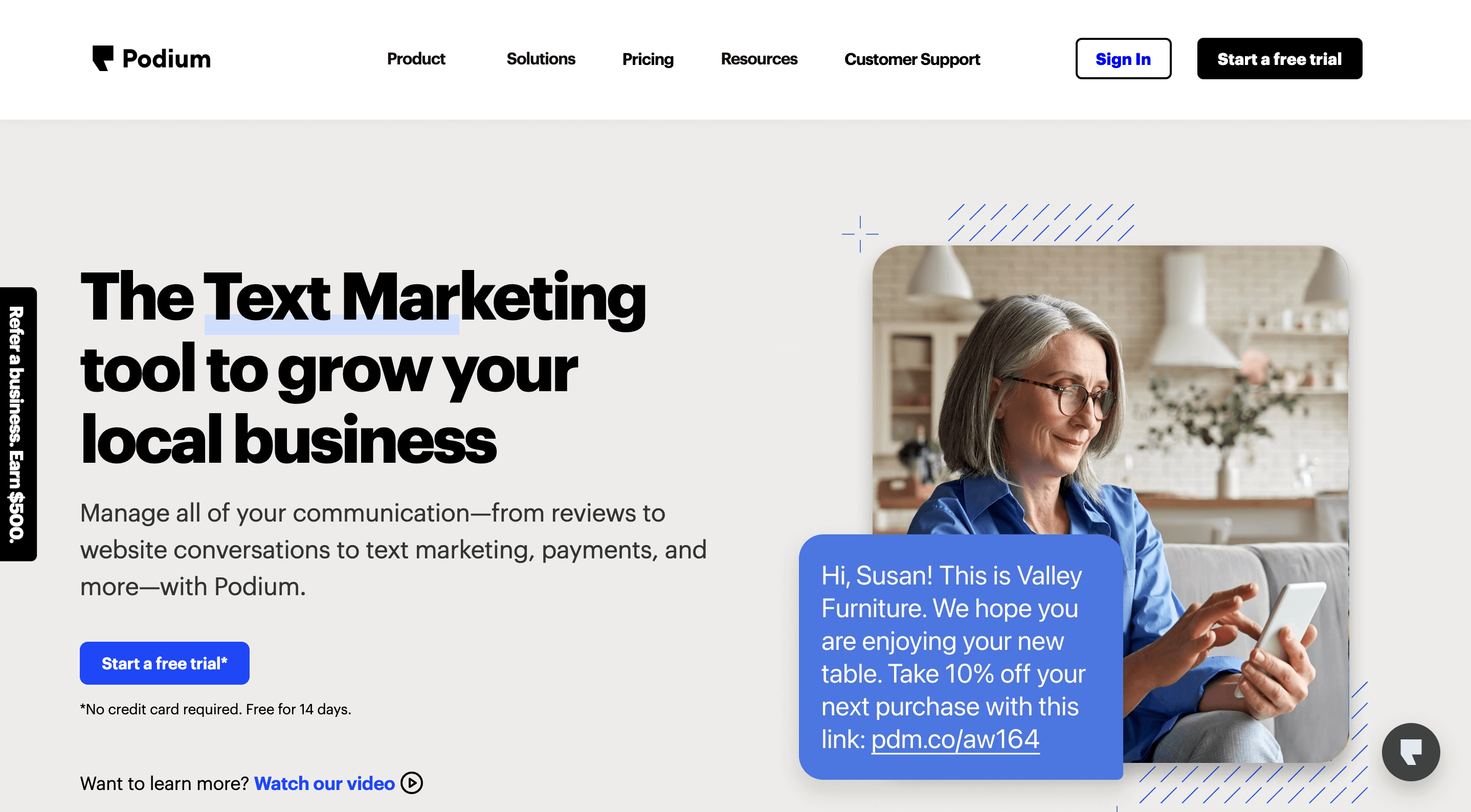 An independent insurance agency's performance mainly depends on customer engagement, customer retention, and cross-selling. Your clients will be more inclined to renew their contracts and to be open to cross-selling chances the more engaged they are.
With Podium, you can explore all three parts of that problem. It's a texting service that will revolutionize your company's online visibility.
3 monthly pricing packages: $249, $349, and $449. 
Conclusion
Excellent, user-friendly, and proven insurance sales software will help you run your company more effectively, free up time to focus on income-generating possibilities, and attract more premium customers, increasing your revenue.
After going through our list, you were able to find the ideal tools to take your insurance agency to the next step. Request a demo, register for a free trial, or research the tools' capabilities and how they might benefit your company.
Do you have a product for insurance agents that you would like us to include in this list? 
Feel free to reach out via email with the details! We'll thoroughly review the product's capabilities and feature it in our next update if it matches our criteria.