The Czech Republic, also called Czechia, is a magnificent country in Central Europe famous for its monumental and cultural heritage. But it is a less-known fact that Czechia is also one of the leading nations in the software industry and a popular choice for outsourcing IT services. 
Currently, there are over 150,000 IT specialists and software developers in the Czech Republic, with over 7000 graduating every year with a computer degree. The geographical location of Czechia is another contributing factor, as its time zone lies in the Central Europe time zone, which is just an hour ahead of GMT. Thus, the UK, Sweden, Switzerland, and some North American countries can handle their scheduling. 
So, due to such a vast pool of talented engineers and a conducive environment, companies like Microsoft, Oracle, and SAP have already set up their R&D in Czechia.
With over 7,700 software IT outsourcing companies in the Czech Republic, it might be challenging to choose the best-fit partner to implement your project. 
ReVerb will help you make a winning decision by sharing this exclusive list of the top software development companies in Czechia based on such parameters as IT expertise, service areas, tech stack, quality of communication, and notable clients. 
Work with the best ones!
Best Software Development Companies In Czechia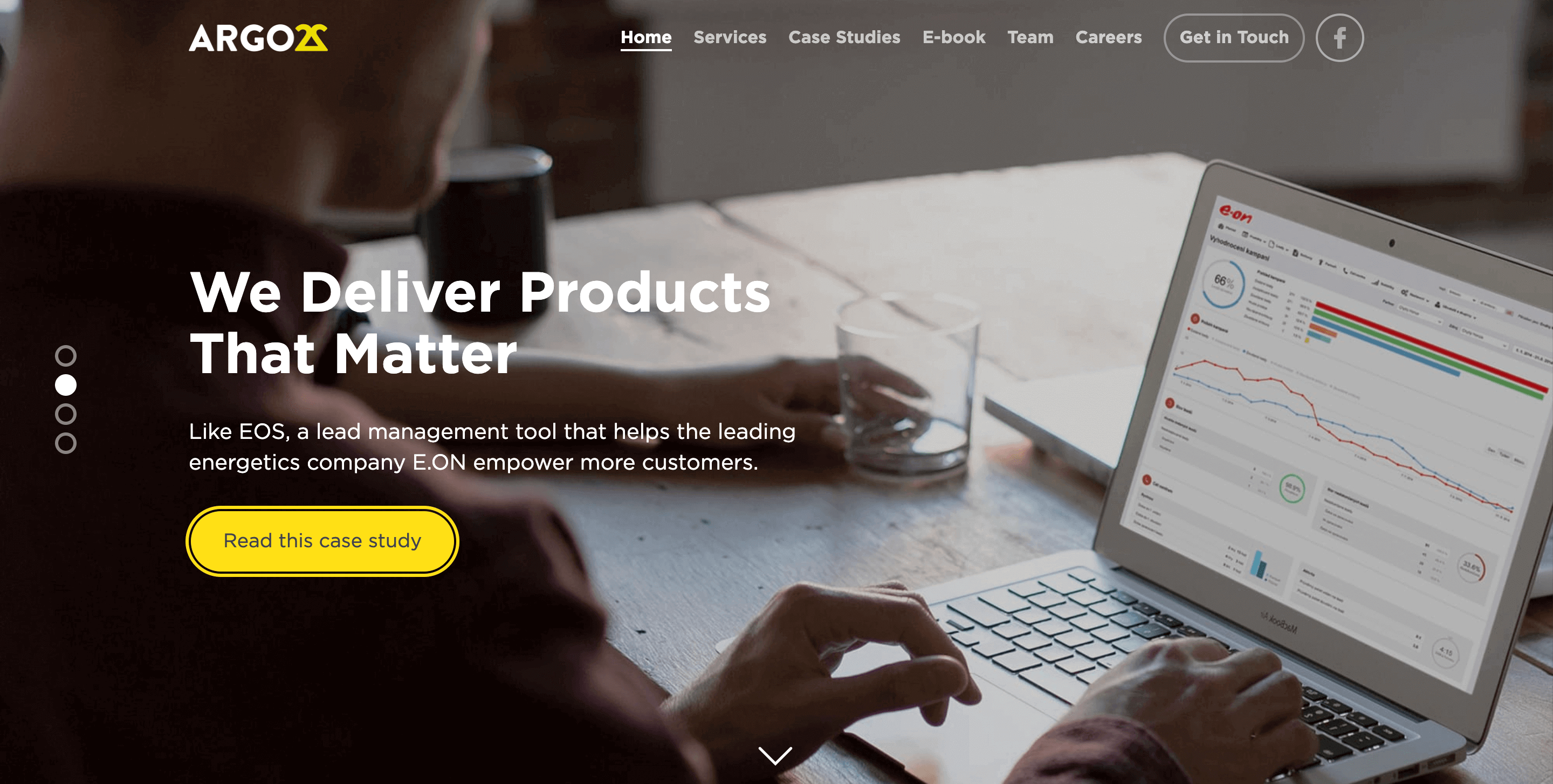 Argo22 is a leading Czechian software development company situated in České Budějovice. It was founded in 2010 by Libor Suchy and has grown to a scalable team of first-grade developers, designers, and other IT experts. 
Argo22 offers custom software development services, majorly in the areas of web and mobile development, product strategy & branding, and testing & optimization. Their digital products are high-performance and data-driven, helping businesses boost their sales, ROIs, and user engagement. The key technologies their team uses are Python, Typescript, React, Django, GraphQL, Terraform, and Docker.
The company shares an impressive portfolio that includes advanced tools like Octoppa designed to boost sales and acquire new customers. They even won the Czech Contact Center award for their innovative product called EOS, which helped their client generate more leads. In addition, Argo22's team redesigned the web portal for CestujLevne, one of Czechia's most visited travel websites. Such extensive experience makes Argo22 one of the best IT outsourcing companies in Czechia to trust your project.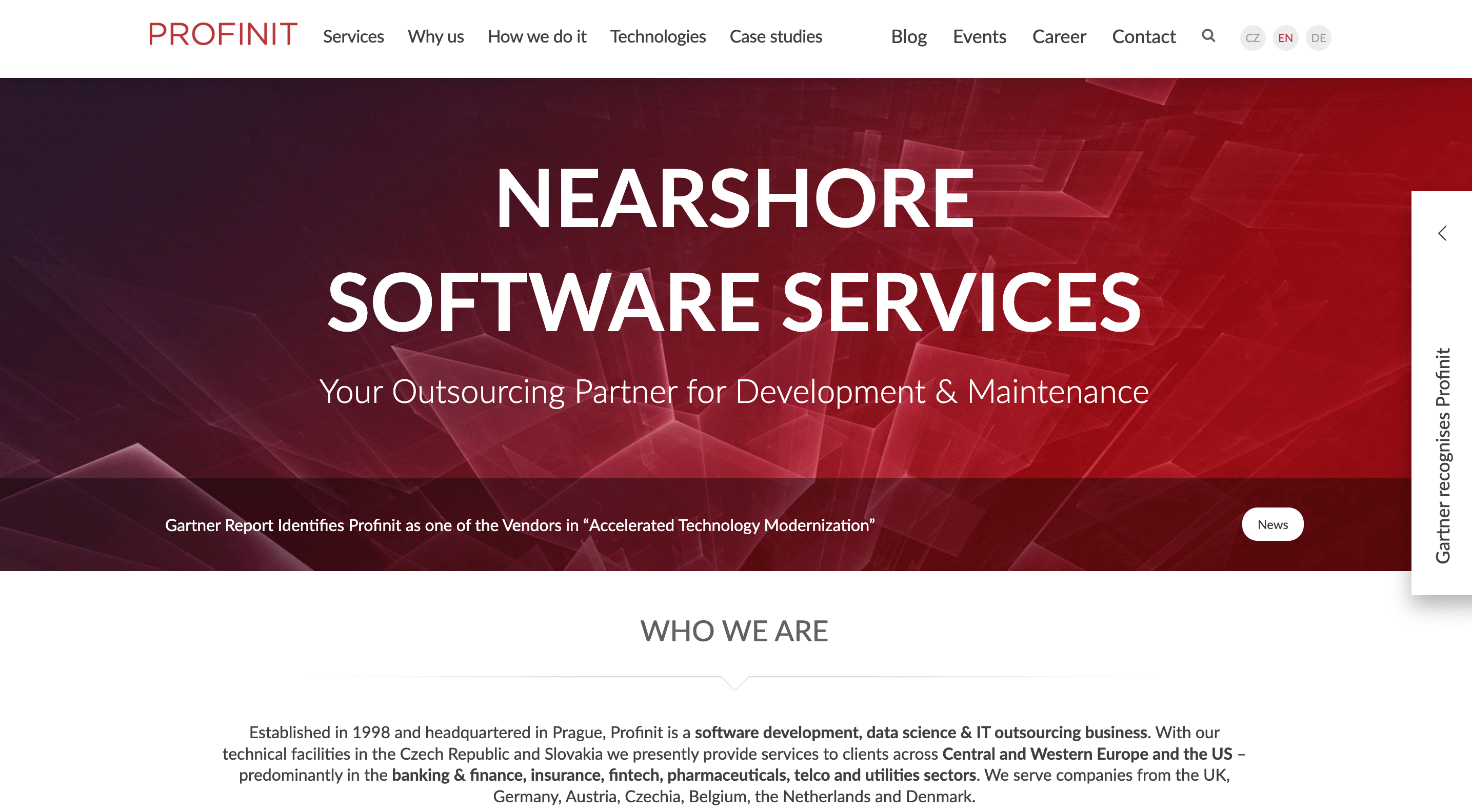 Profinit is a superb software development, data science, and IT outsourcing company headquartered in Prague. The company was established in 1998 and is one of the oldest IT agencies in the Czech Republic. Profinit has over 500 employees to help you fulfill all sorts of digital needs. According to IDC, it was ranked #3 in custom application development in 2017.
The company specializes in custom product development, Big Data & Data Science, IT outsourcing, and managed services. The most significant industries they work with include Banking & Finance, Medical, Telecommunication, and Utility. In addition, their portfolio contains projects such as Insurance Policy Management systems, B2B and B2C portals, EPM systems, fraud-prevention solutions, and much more. 
Being in the market for more than 24 years, the list of their clients is long. Some notable ones are Erste Group, BNP Paribas, Vodafone, Deutsche Telekom, and Prague Airport. 
If you have been looking for a great software development agency for your business, Acropolium is the right choice. It's one of the top IT companies in the Czech Republic, providing end-to-end software solutions and tech consulting to enterprises and startups. 
The company was established in 2003 and is headquartered in Otakarova. In the past 19 years, it has assisted over 148 clients and developed 450+ top-notch applications. Their customers work in Hospitality, Oil & Gas, Logistics, Real Estate, Healthcare, Fintech, and Marketing sectors. Three of their startups have become Unicorns, and five products have more than 10+ years of service. These numbers are impressive, aren't they?
Acropolium provides diversified IT outsourcing services, including dedicated teams, managed delivery, and custom software development. Their tech stack comprises ASP .NET, C#, ASP .Net core, JavaScript, Node.JS, Vue.JS, React.JS, Angular, PHP, and Laravel.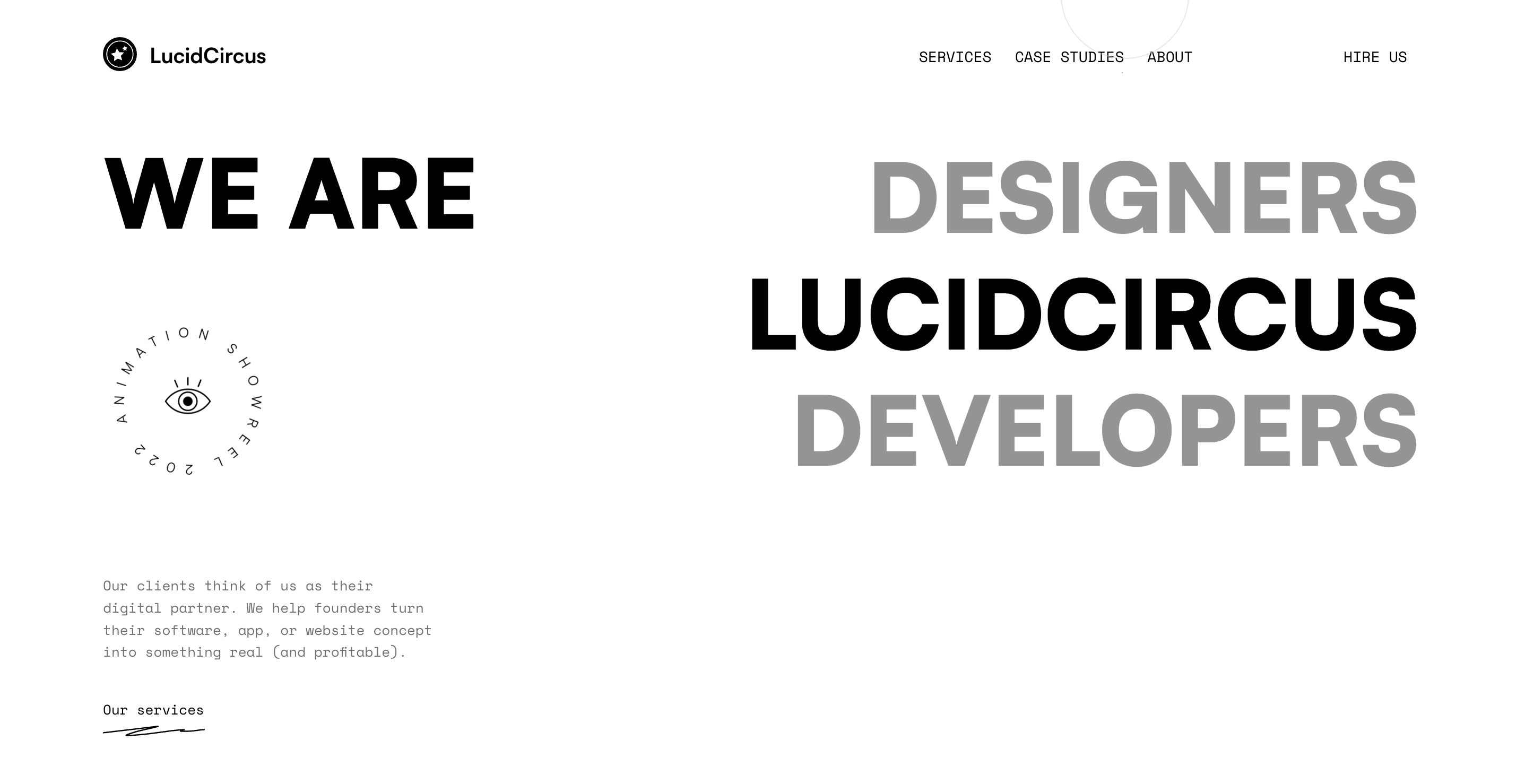 LucidCircus has been on the market for over 20 years, delivering top-tier software development services to companies of all sizes. Mainly focusing on app development from scratch, the company takes your brilliant idea and turns it into an outstanding digital product, depending on your unique objectives, requirements, and preferences.
With over a hundred professionals on board, the LucidCircus team helps businesses worldwide ideate, develop, design, and promote projects within various domains while establishing long-term partnerships. In addition, they become your reliable digital partner, handling post-launch support to help your business grow and prosper. 
Working with startups and Fortune 500 companies, LucidCircus has already assisted over 500 clients in building modern, high-performance, and user-friendly apps and websites, including innovative Web3 platforms.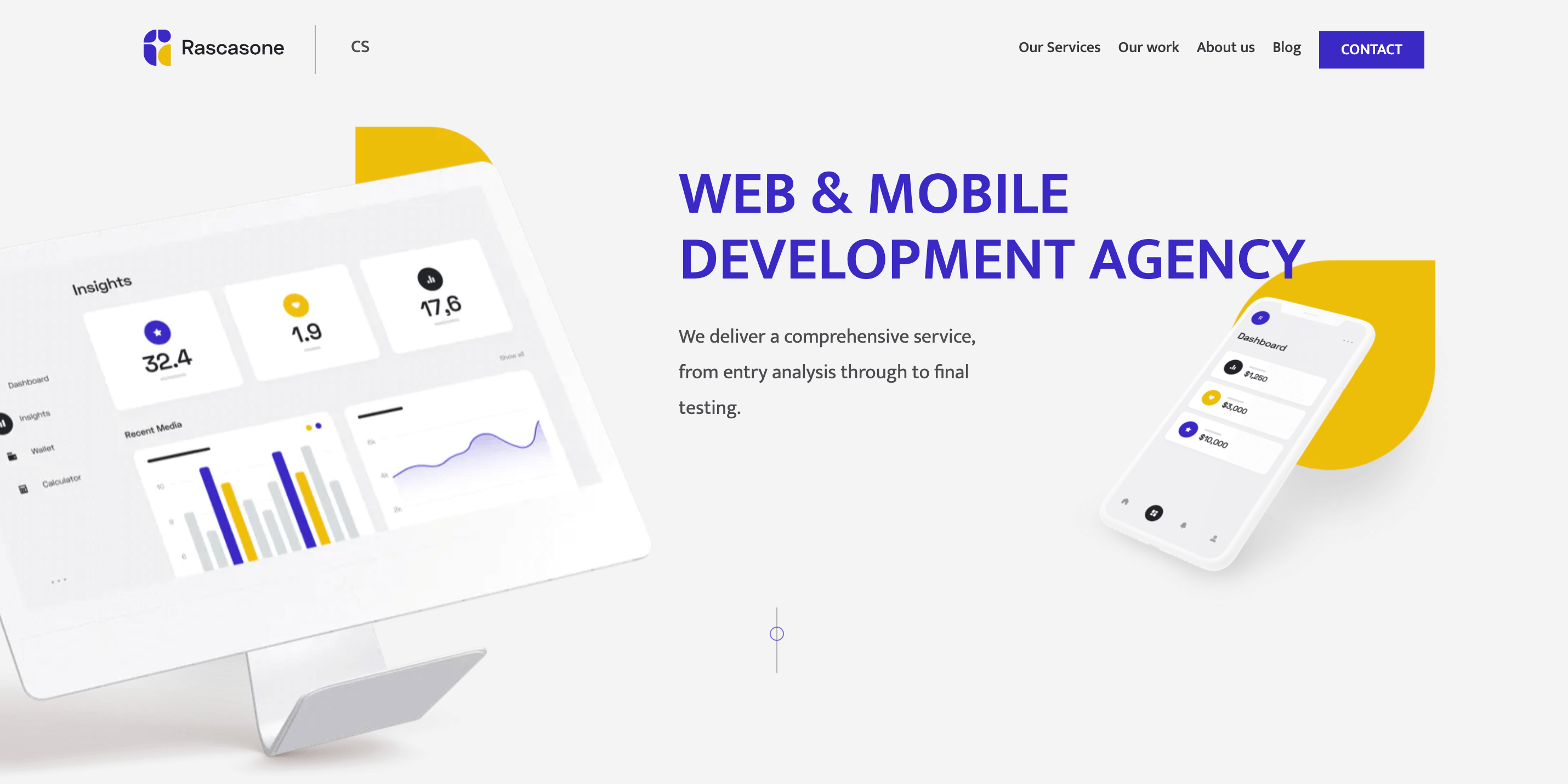 Rascasone is a team of first-grade software developers in Czechia ready to provide state-of-the-art web & mobile solutions to companies worldwide. With its headquarter in Prague, the company has 5 offices in different locations.
Rascasone primarily specializes in web design & development, Android, iOS, cross-platform mobile apps, and eCommerce development. In addition, they offer consulting, website deployment, and server administration. Using the latest technologies and possessing the highest level of expertise, the company produces cutting-edge IT, crypto, Web 3.0, marketing, and AR solutions for startups and enterprises. 
As one of the most trusted IT software development partners in the Czech Republic, Rascasone has successfully delivered 100+ web and mobile solutions. The company has worked with giants such as Skoda, T-Mobile, and Dr. Max. 
Rascasone's main objective is to nurture long-term business relationships and deliver quality and innovative solutions. And they're proving it daily, achieving an outstanding customer satisfaction rate!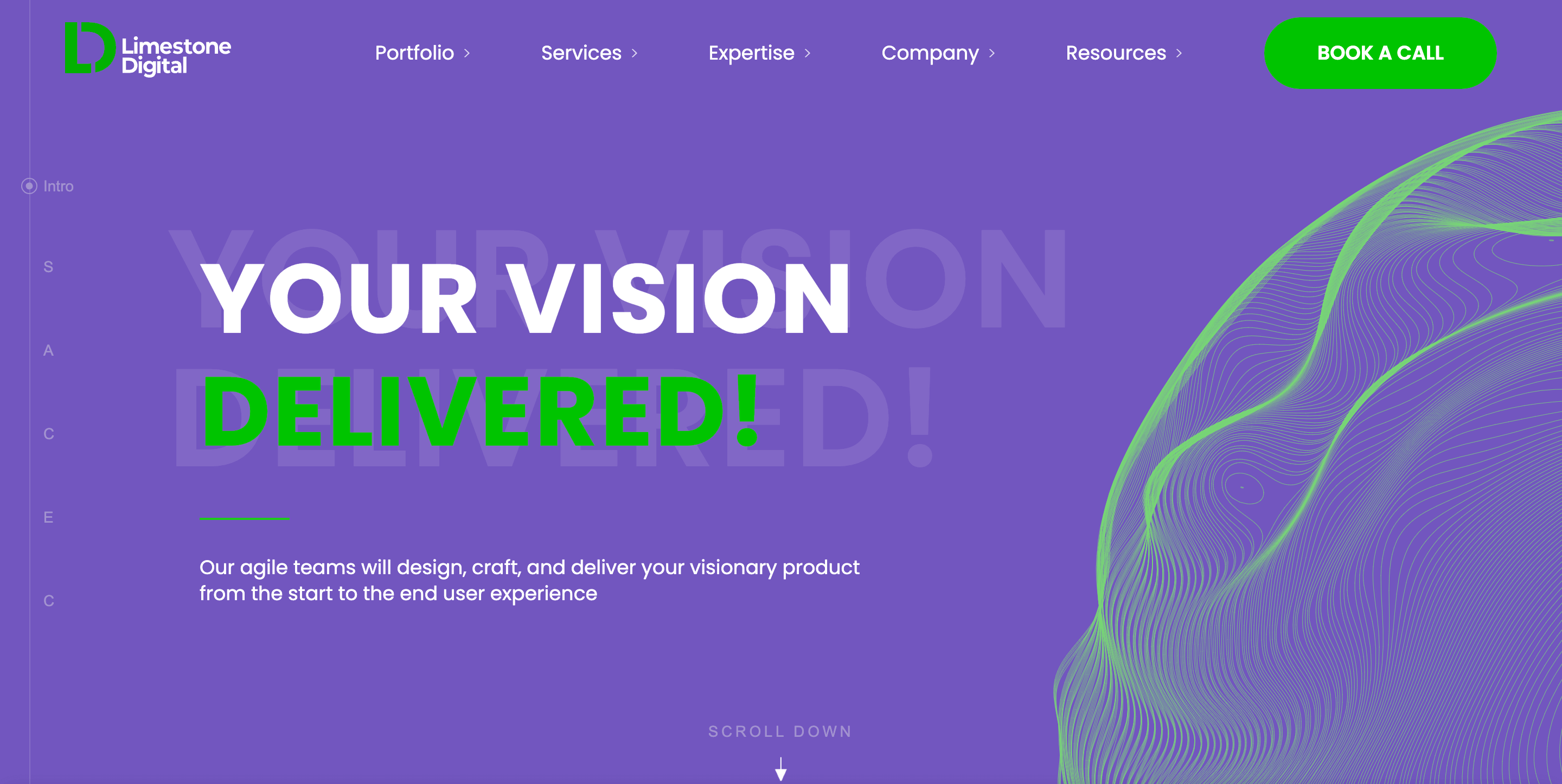 With 4.9 stars on Clutch, Limestone Digital is one of the best IT services companies in the Czech Republic. The company is headquartered in Karlín and has been delivering high-end software solutions since 2016. The company has a talented pool of 200+ people comprising engineers, UI/UX designers, QAs, project managers, and a back office.
The core services offered by Limestone Digital are SaaS development, platform development, product design, and DevOps. The company has expertise in Fintech, E-commerce/Retail, IoT, Healthcare, and Logistics.  
Some of their notable clients are Škoda Auto, Fincite, Vienna Water Monitoring, and Toco Warranty.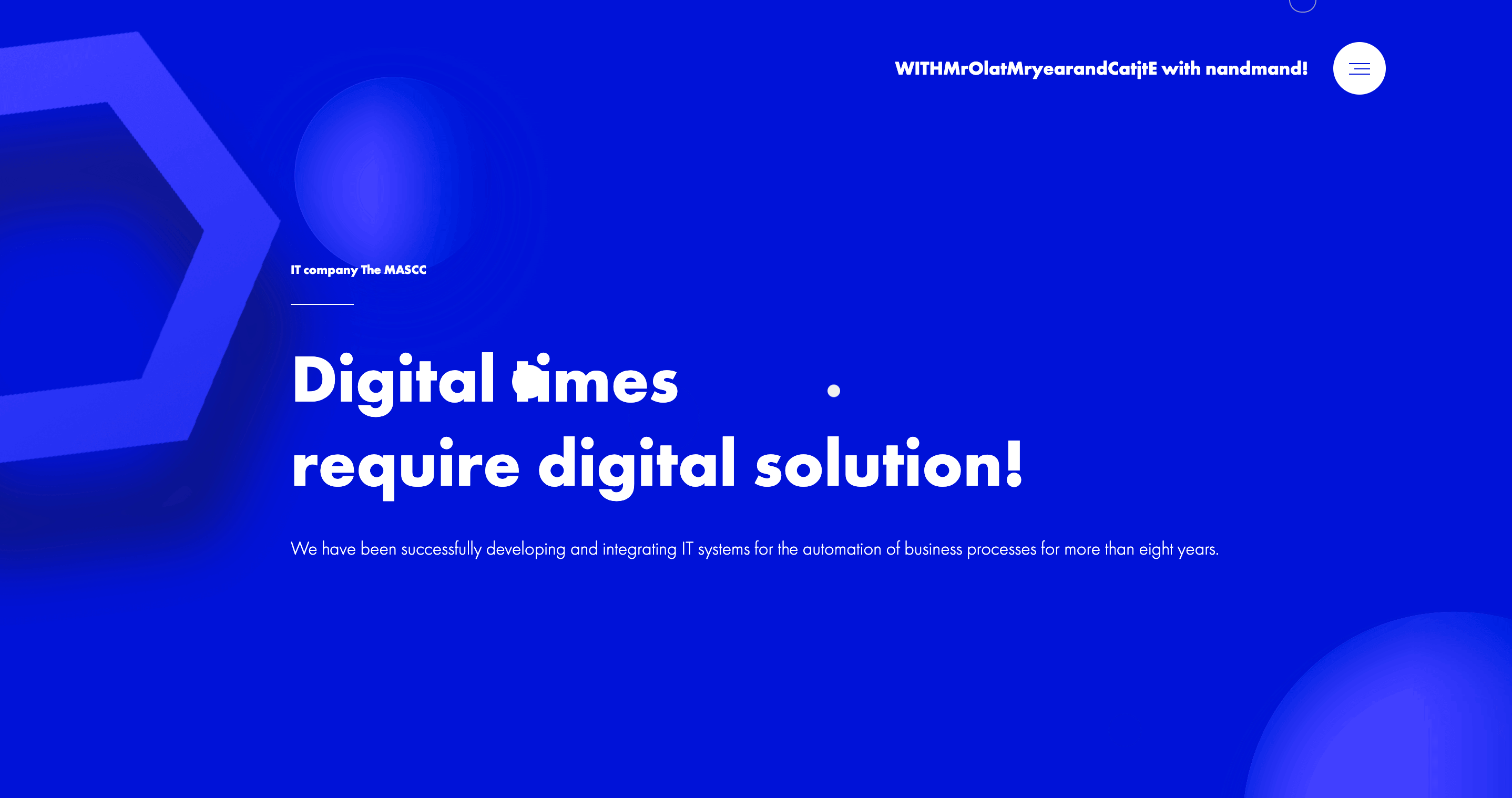 The MASCC has been developing diversified software solutions and integrating IT systems for over a decade. The company is situated in Praha, Czechia, and employs over 140 people with versatile technical backgrounds. 
The list of services offered by The MASCC includes web development, mobile development, cloud & DevOps, design, and quality testing. In addition, the company works in the following fields – team outsourcing, development of Business Process Automation systems, and integration of IT systems. 
Their technology stack includes React, Spring, Vue.js, Node.js, Angular, Laravel, and Symfony for the web, while they use React Native and Flutter for mobile development. 
MoroSystems is a software development and digital consultancy firm located in Brno, Czechia. The company was founded in 2006 and has opened another office in Slovakia. By the moment, MoroSystems has grown to over 130+ employees proficient in a broad range of software development services and technologies.
The major services offered by MoroSystems include the development of web portals and applications, information systems, transaction systems, and team augmentation. The company also specializes in the field of blockchain development as well as peer-to-peer platform development. They have superior experience in industries such as Financial Services, Healthcare, and Telecommunications. 
The list of MoroSystems' clients includes big names such as eBay, AstraZeneca, Uniqa, AXA, Diebold Nixdorf, and T-Mobile.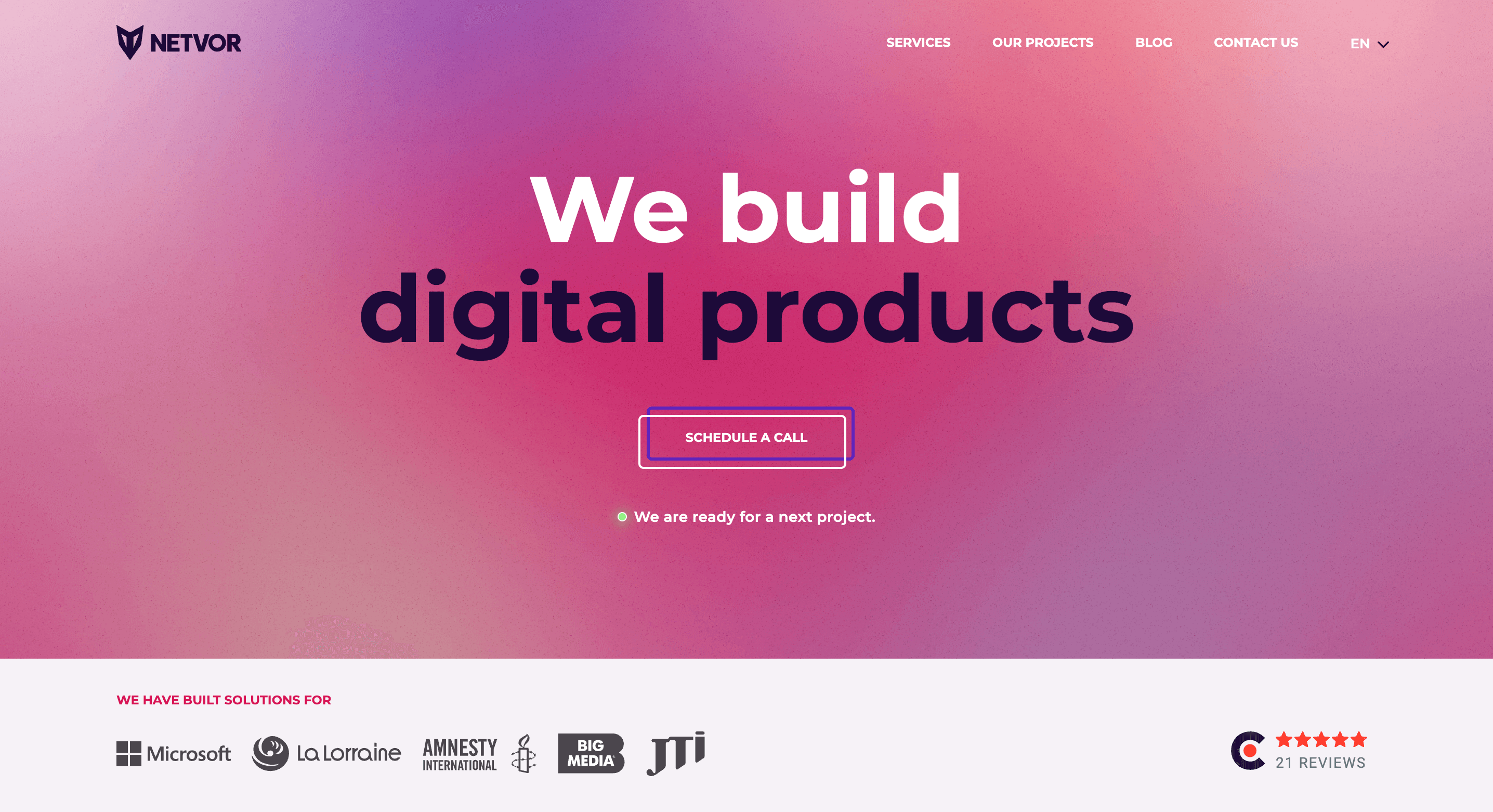 Netvor is a top-rated software development company headquartered in Karlín, Czech Republic, with another office in Omaha, USA. The company was founded in 2014 and thus possesses significant ITR expertise and experience.
The services that Netvor offers include product development, UI/UX design, software development, and QA. They serve clients from industries of Health & Wellness, Finance, E-commerce, Travel & Lifestyle, and Entertainment. 
Netvor has delivered powerful software solutions for such giants as Microsoft, La Lorraine Bakery Group, JTI, Big Media, and many others. 
With such a fantastic portfolio and 4.8 stars on Clutch, Netvor takes a well-deserved place among the top IT companies in the Czech Republic.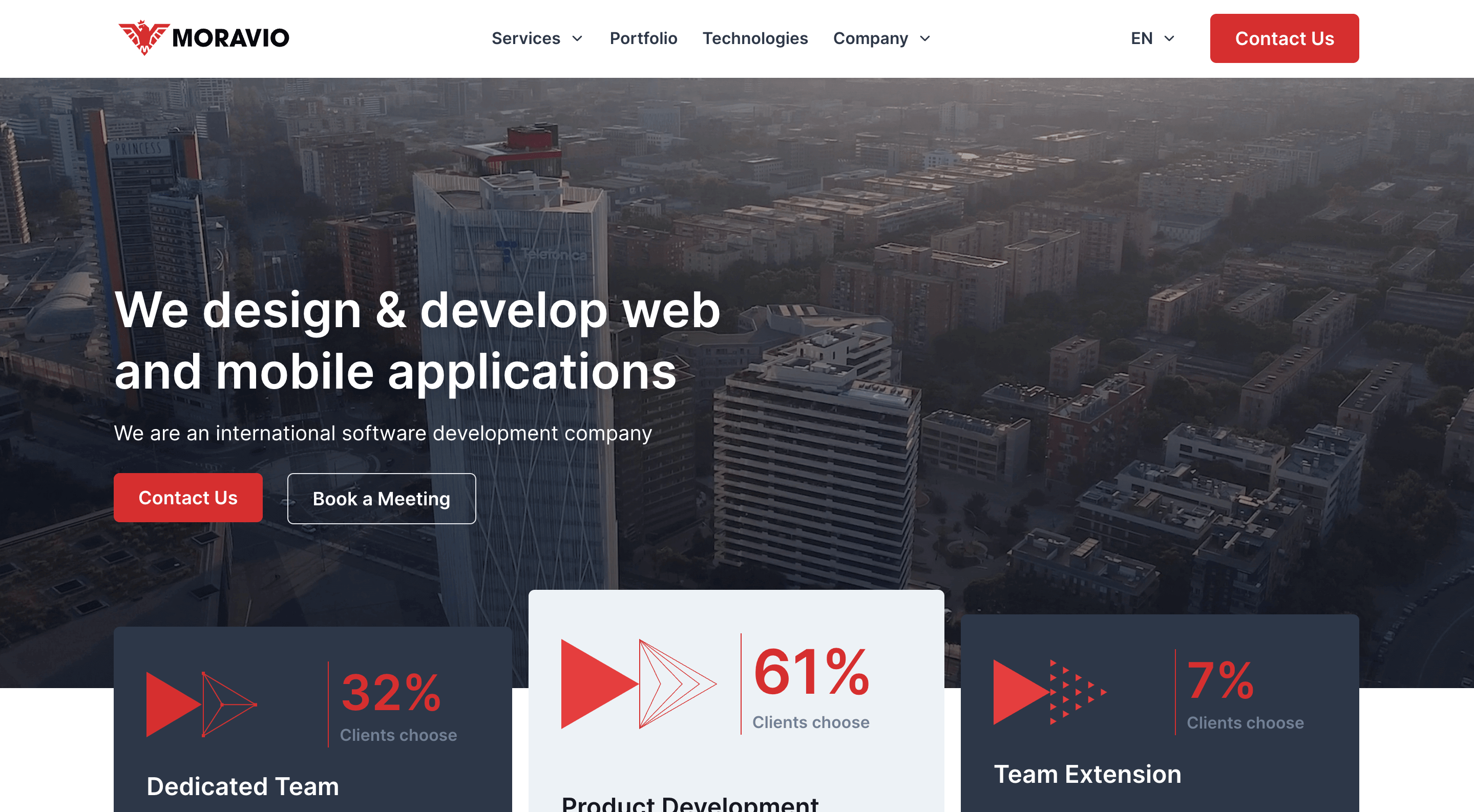 Moravio is a full-cycle software development firm based in Prague. The company was founded in 2011, building a team of 50+ members from different countries. Since its launch, Moravio has delivered over 100+ projects for global clients, including Fortune 500 companies.
The core services they provide are custom software development, web and mobile development, AI & ML application development, data & analysis, and IoT application development. They're experts in Fintech, Healthcare, E-commerce, B2B, B2C, and numerous other areas.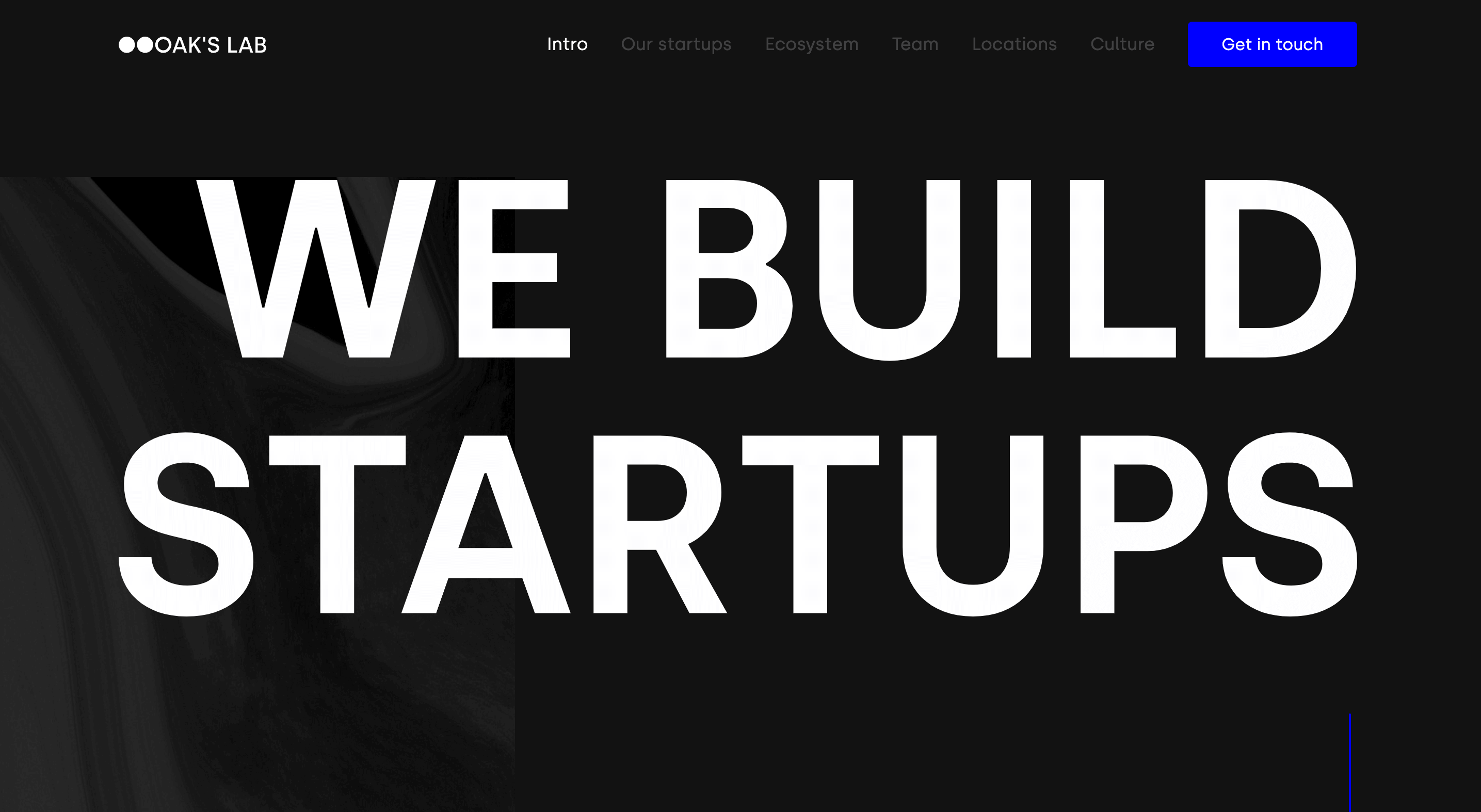 Founded in 2016, Oak's Lab is one of the leading software solution providers in Czechia. The company is headquartered in Prague and employs over 70+ people. Over the past years, they've helped many businesses and individual inventors convert their ideas into brilliant digital products. That's how they've already implemented over 34 startup projects, bringing a combined valuation of over $1.5B to their founders. 
Oak's Lab provides services like software development, UI/UX design, branding, and product management. Their major industries are Financial Services, Real State, Entertainment, Consumer Products, and Education. The company uses Node.js and React.js for the backend, while for the front end, they prefer React Native.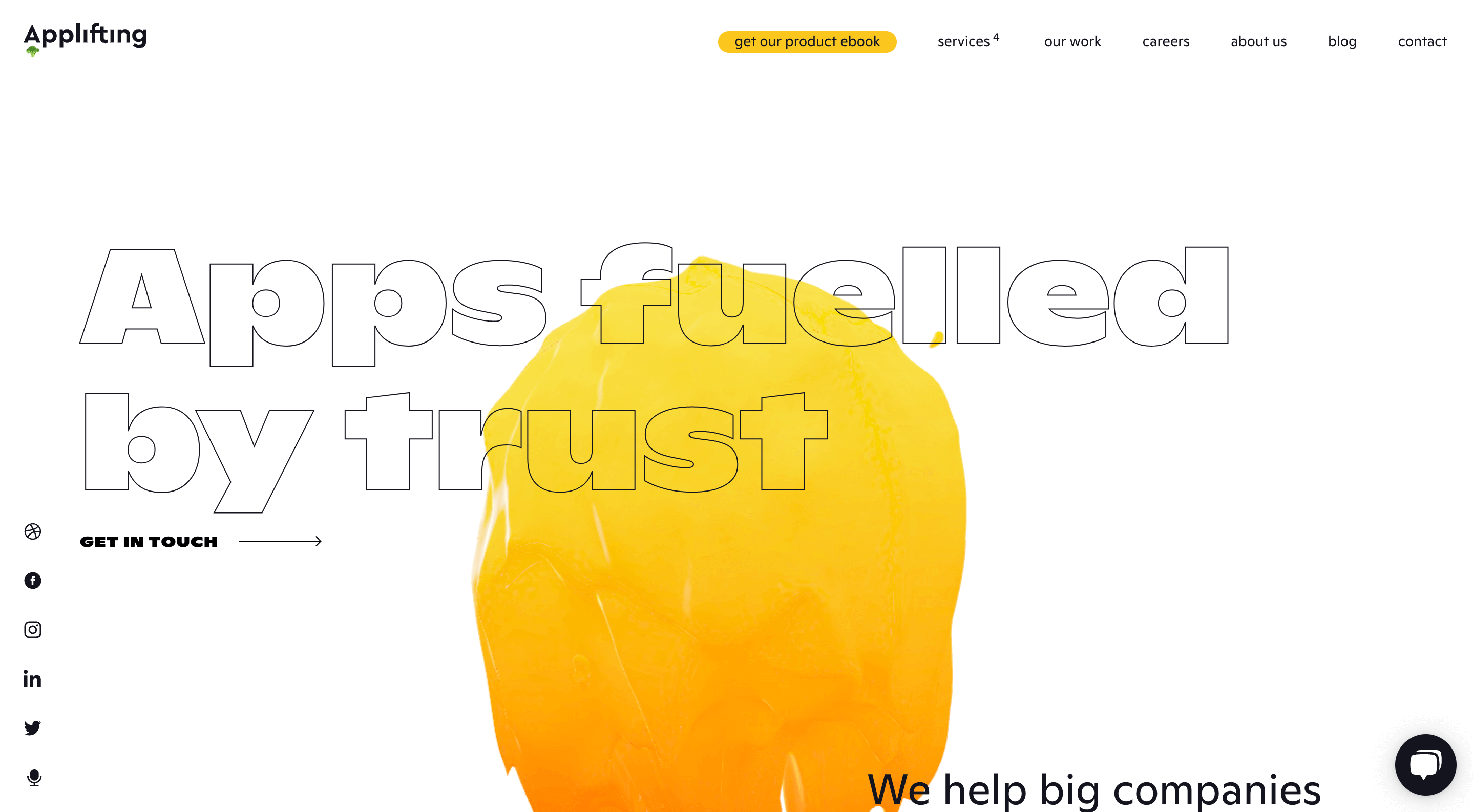 Applifting was founded in 2014 and is headquartered in Prague. In 8 years, the company has grown to 200+ employees and assisted more than 50 clients worldwide.
Their primary services include digital product creation, hybrid teams, software modernization, and development. They also specialize in strategy, product discovery, UX/UI design, DevOps, and cloud management. 
Applifting works mainly within FinTech, MedTech, Energy & Natural Resources, and E-commerce industries. Some of their most well-known clients are Adidas, Škoda Auto, Erste Group, and GoodData. 
Conclusion
There's no doubt that the Czech Republic is one of the leading IT outsourcing destinations. The reasons for this are a tremendous pool of talented developers in Czechia for hire, its great geographical Location, good English proficiency, cost-effectiveness, and a work-friendly environment. 
The best IT partner knows how to resolve your issues and guides you whenever needed. Therefore, hiring a trustworthy and reliable company is essential to reach business success. Consequently, we hope this list helps you find the best software development company in the Czech Republic for implementing your upcoming project.
If you want to get your company listed in this post, contact us by email, and after a thorough review, we will decide whether it's worth featuring.