In today's technology-driven world, network solutions play a crucial role in realizing the potential of high-performing applications, ensuring seamless communication, and bringing security to businesses. 
As more businesses rely on the Internet for their operations, the demand for reliable and efficient network cabling services has increased drastically. 
We've listed the best network cabling contractors that help various organizations design, install, and support their networks on time and within budget. These companies have a proven track record of delivering top network cabling services, making them trusted business partners worldwide. 
So whether you're searching to upgrade or optimize your existing network or need to build a new one, this list will help you make the right decision.
The Best Network Cabling Contractors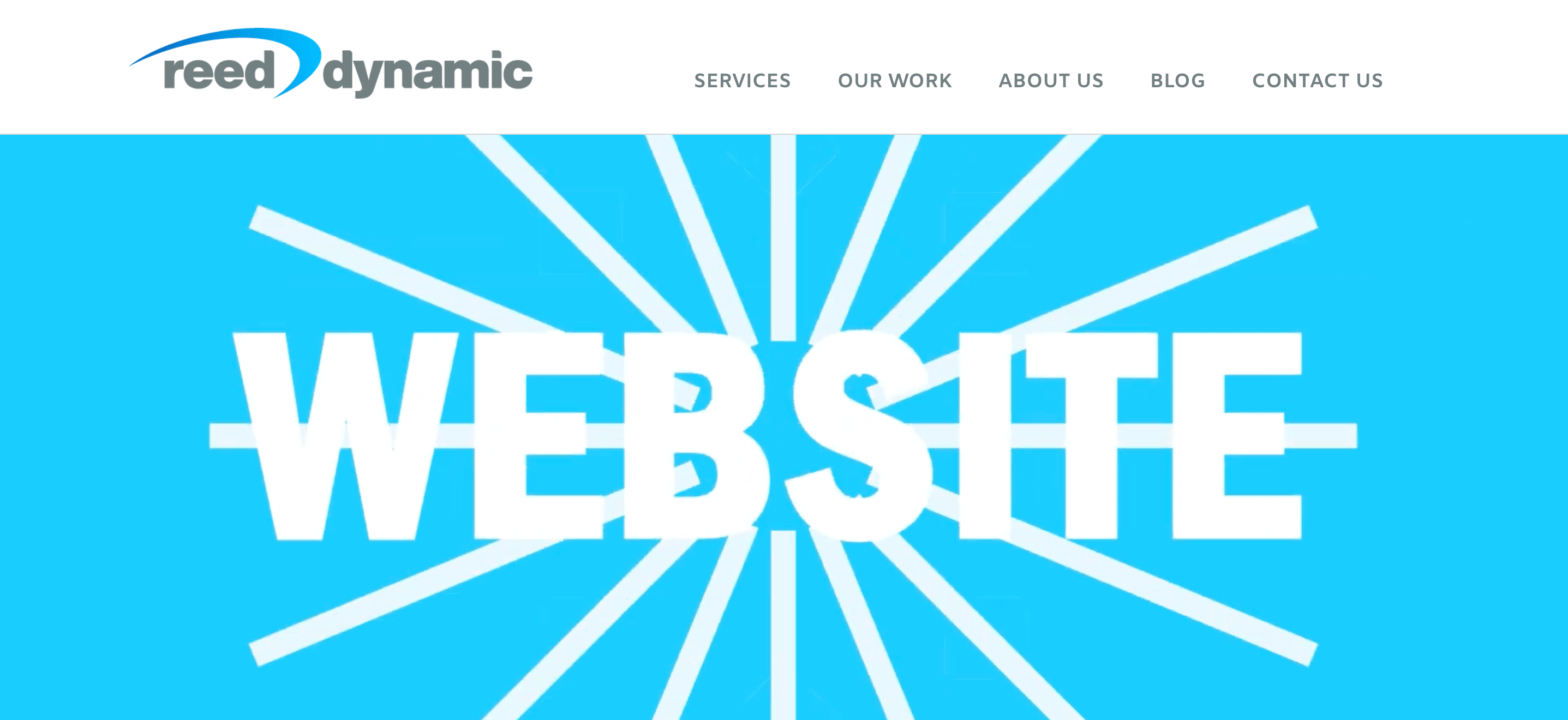 Reed Dynamic is a leading full-service IT services provider in Ann Arbor, Michigan. It specializes in various software development solutions and UI/UX design and provides professional data networking services.
Being on the market since 2010, Reed Dynamic has successfully become one of the best-structured cabling companies that helped businesses all over southeastern Michigan, including Ann Arbor, Detroit, and Lansing. Offering high-quality yet cost-effective solutions, the company delivers the best network cabling services in Michigan and all over the US.
With a team of highly professional employees, Reed Dynamic is dedicated to providing the best results, whether you require structured cabling installation, wireless network installation, cat5 installer and cat6 installer, or point-to-point WiFi bridges. 
Delivering exceptional customer services, Reed Dynamic can easily provide clients with result that maximizes profitability and efficiency. With a creative approach, the company first evaluates your business needs, requirements, and guidelines to deliver a solution on time and within budget. From planning to execution – the agency will take care of everything in the best possible way.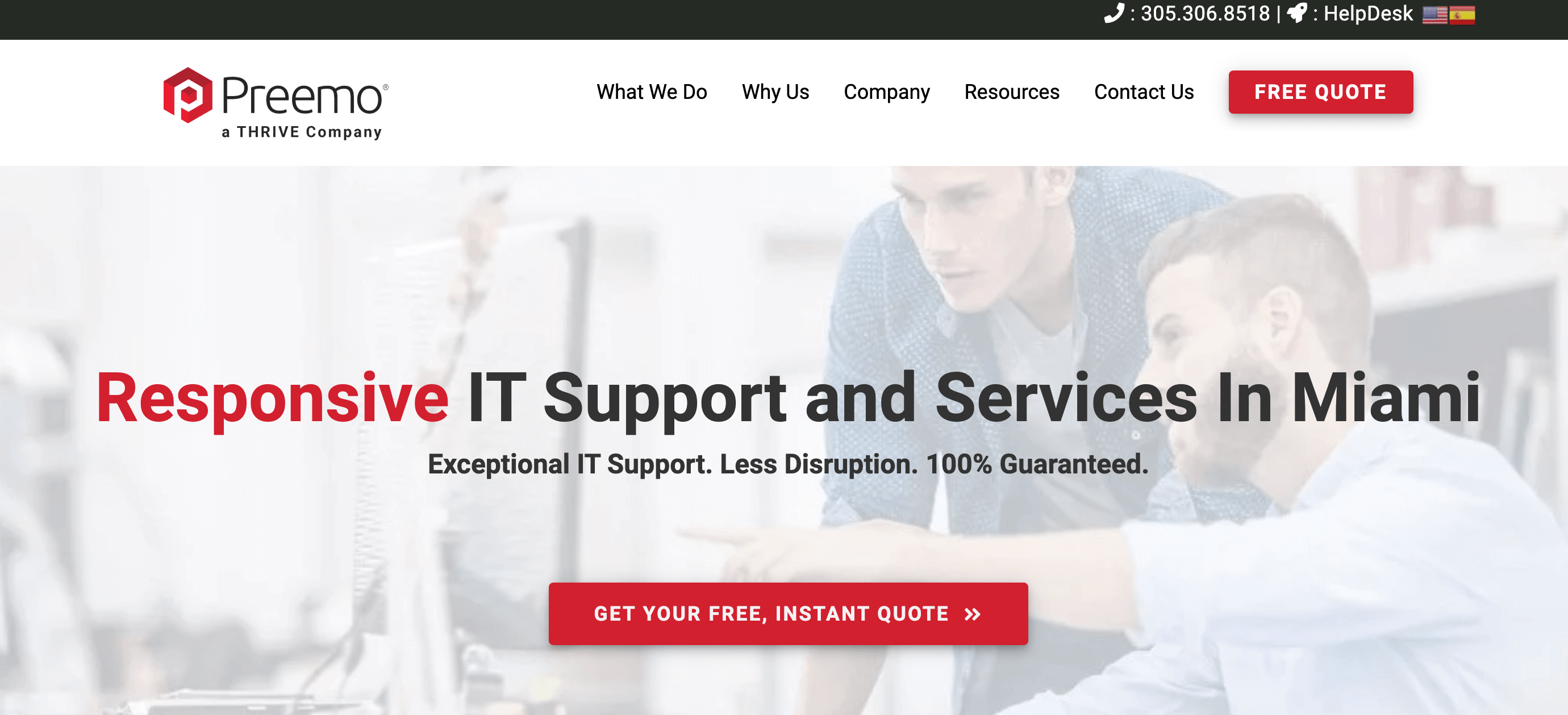 Preemo is a Miami-based agency that offers responsive IT support and services, including IT support, cloud hosting, and cyber security. Having over 200 employees on board, the company delivers tech services to law firms, medical companies, insurance agencies, and real estate development businesses.
Whether you're expanding your office or require network setup, Preemo can assist with data center and network cabling, as well as with the installation of cabinets, wireless access points, and racks.
Possessing 10+ years of experience, Preemo offers you worry-free network structured cabling services at affordable prices.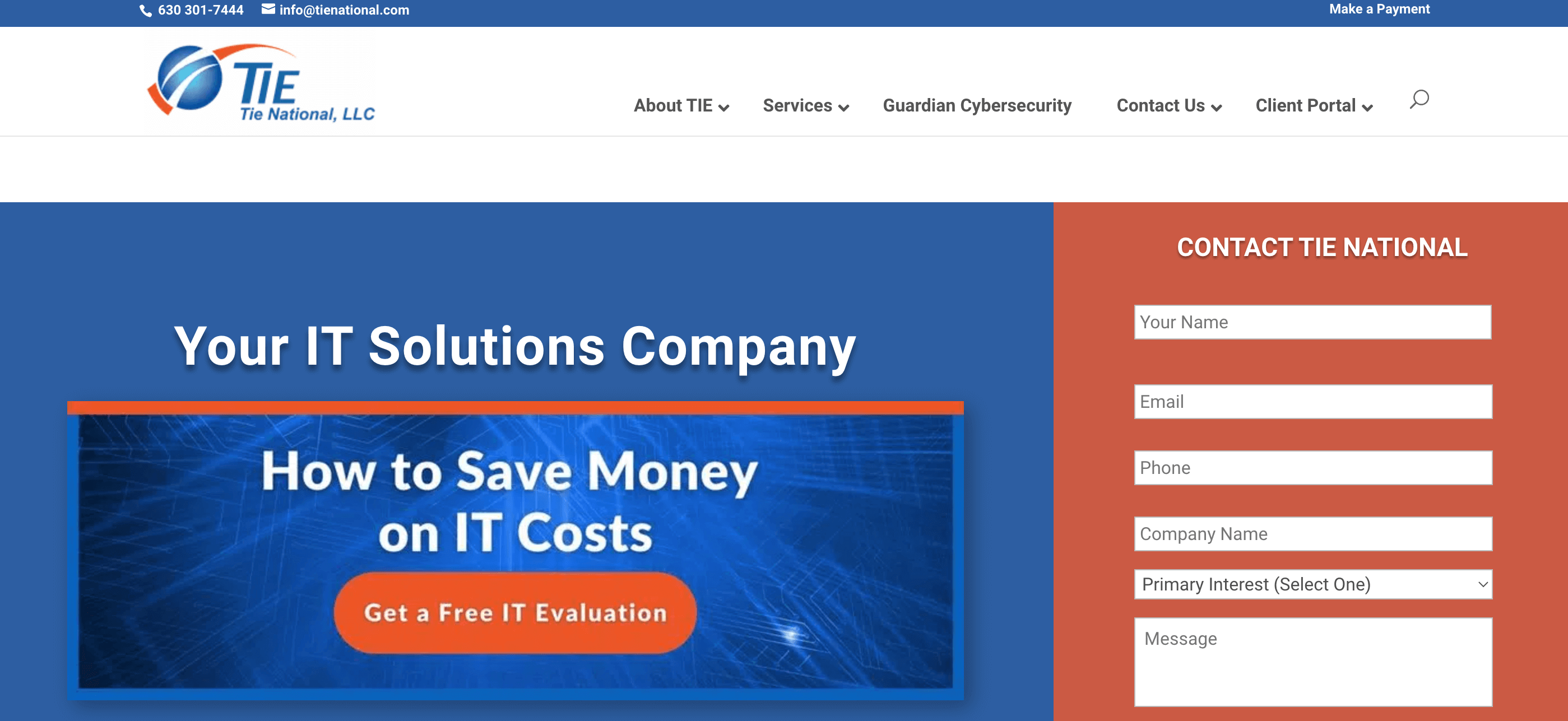 Being a full-service network cabling installation services company in Chicago, Tie National possesses all the experience and resources to implement and maintain cabling systems, ensuring cyber security and anti-virus installation. Everything that you need, from routers and switches to firewalls and VPNs, the agency can handle in no time, providing peace of mind to your business.
Founded in 2003, the company successfully provided IT services for over 20 years with the highest level of technology and expertise. Providing 24/7/365 support, Tie National ensures businesses get the help needed immediately.
Bringing transparency, honesty, and passion to their work, Tie National handles every collaboration uniquely to provide the best quality IT solutions.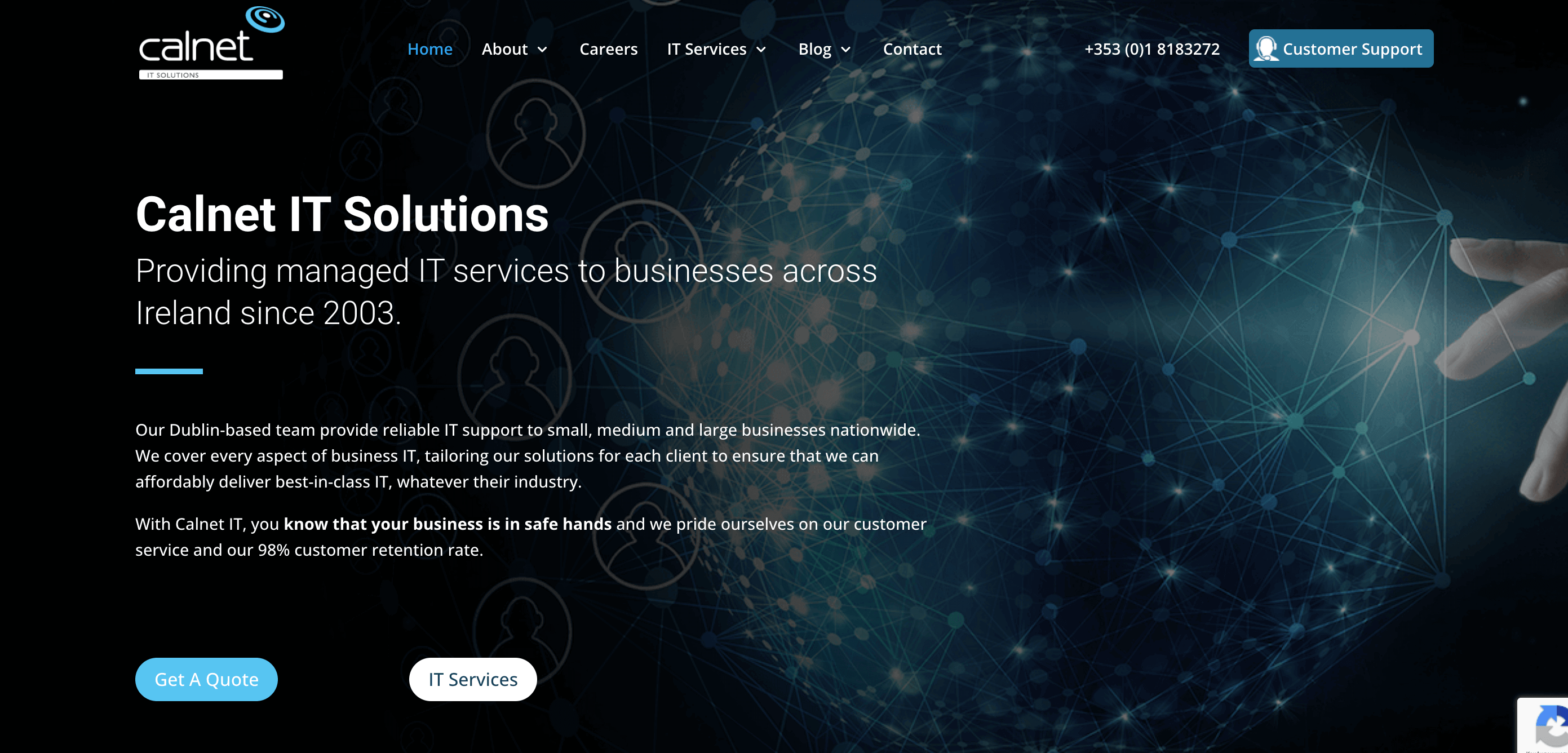 Calnet IT Solutions is one of the best data center cabling companies in the whole of Ireland. Since 2003, the firm has provided its dedicated staff members to help small, medium, and large businesses with best-in-country IT solutions. 
With a satisfaction rate of 98%, Calnet IT offers high-performance networks on time and within budget, regardless of your business industry. The company can assess the infrastructure and identify the right structured cabling services to maximize network performance and ensure everything is delivered without delays.
In addition, Calnet IT Solutions can access your site for potential cabling installation absolutely for free, identifying all the requirements and expertise needed for network systems.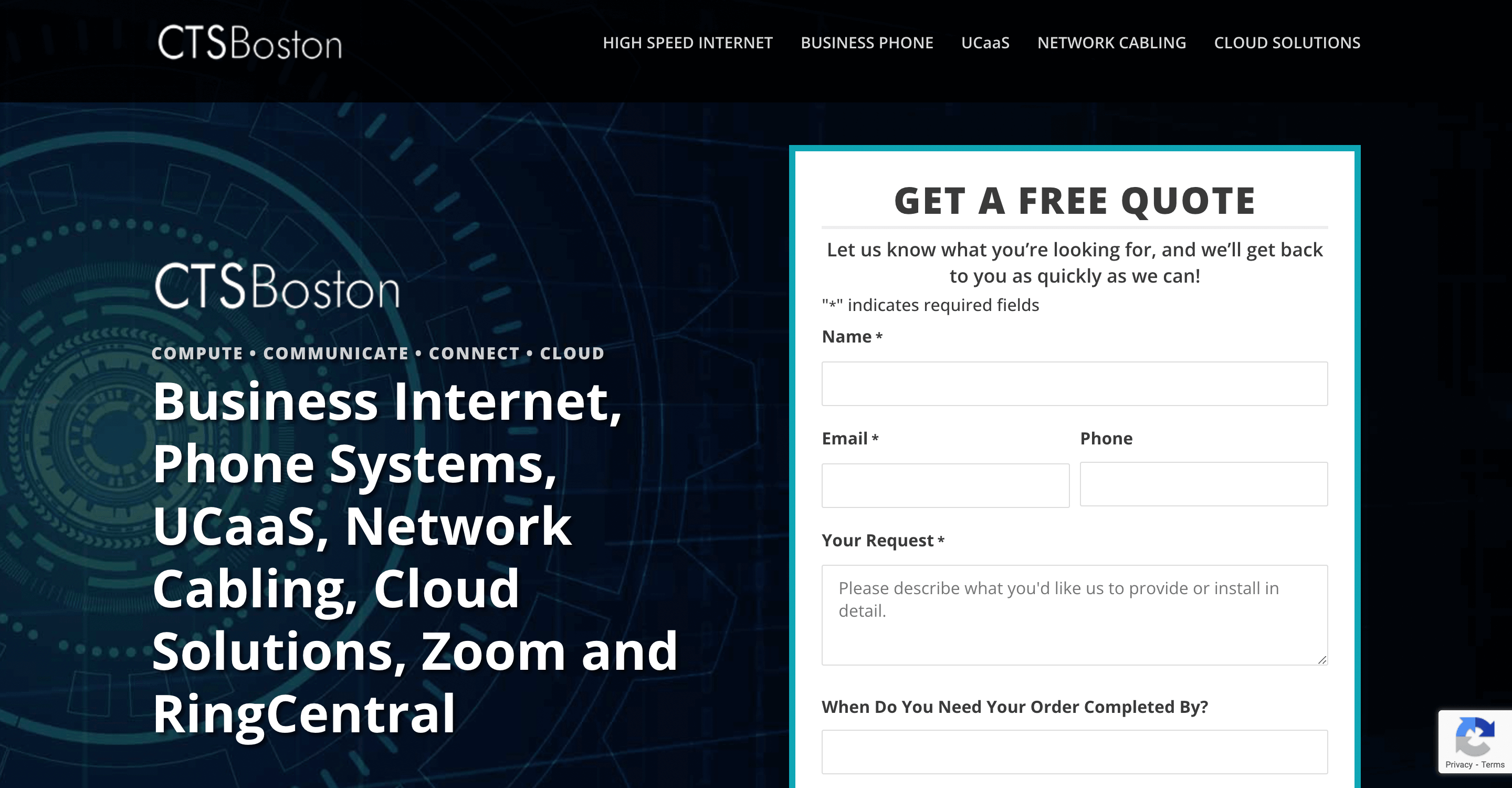 CTSBoston is a reliable IT partner that helps numerous businesses with their technological advances. Being a top network cabling installation services company, its team also offers data cable, WAP, fiber, and other solutions. CTSBoston can sign, install, and manage all the wires to enhance your business.
The CTSBoston team is a group of passionate and professional experts aimed to provide outstanding technology to every organization. Putting customer relationships first, they work following the highest standards of ethics and results.
Having already installed hundreds of thousands of network cables, the company is certified in current technologies to provide professional services as well as ongoing support once the project is complete. Using comprehensive, innovative, and secure practices, CTSBoston can easily empower your business for the future and boost its productivity and profitability.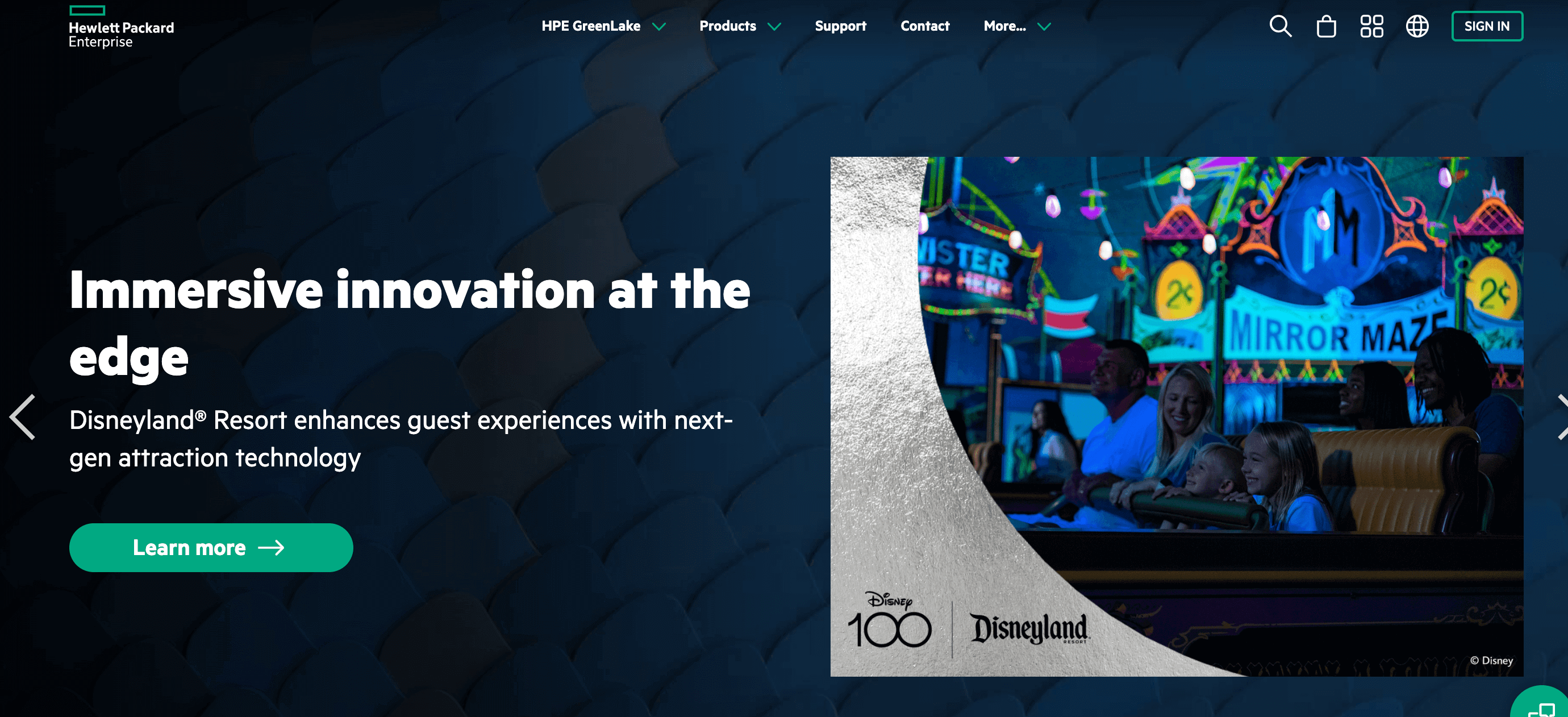 Hewlett Packard Enterprise (HPE) is a global company founded to transform business with its cutting-edge technologies. Offering data center networking and architecture services to businesses of different sizes all over the US, the company will provide analytics, automation, and other solutions that reflect your needs.
Regardless of your requirements, HPE can simplify, secure, optimize, and integrate data center networking and IT operations with its solutions. Providing highly reliable designs to ensure efficient access to data for all users, the company can simplify operations and accelerate service delivery, ensuring excellent customer communication.
 With countless awards ad recognition, Hewlett Packard Enterprise easily turns insights into outcomes, helping companies thrive.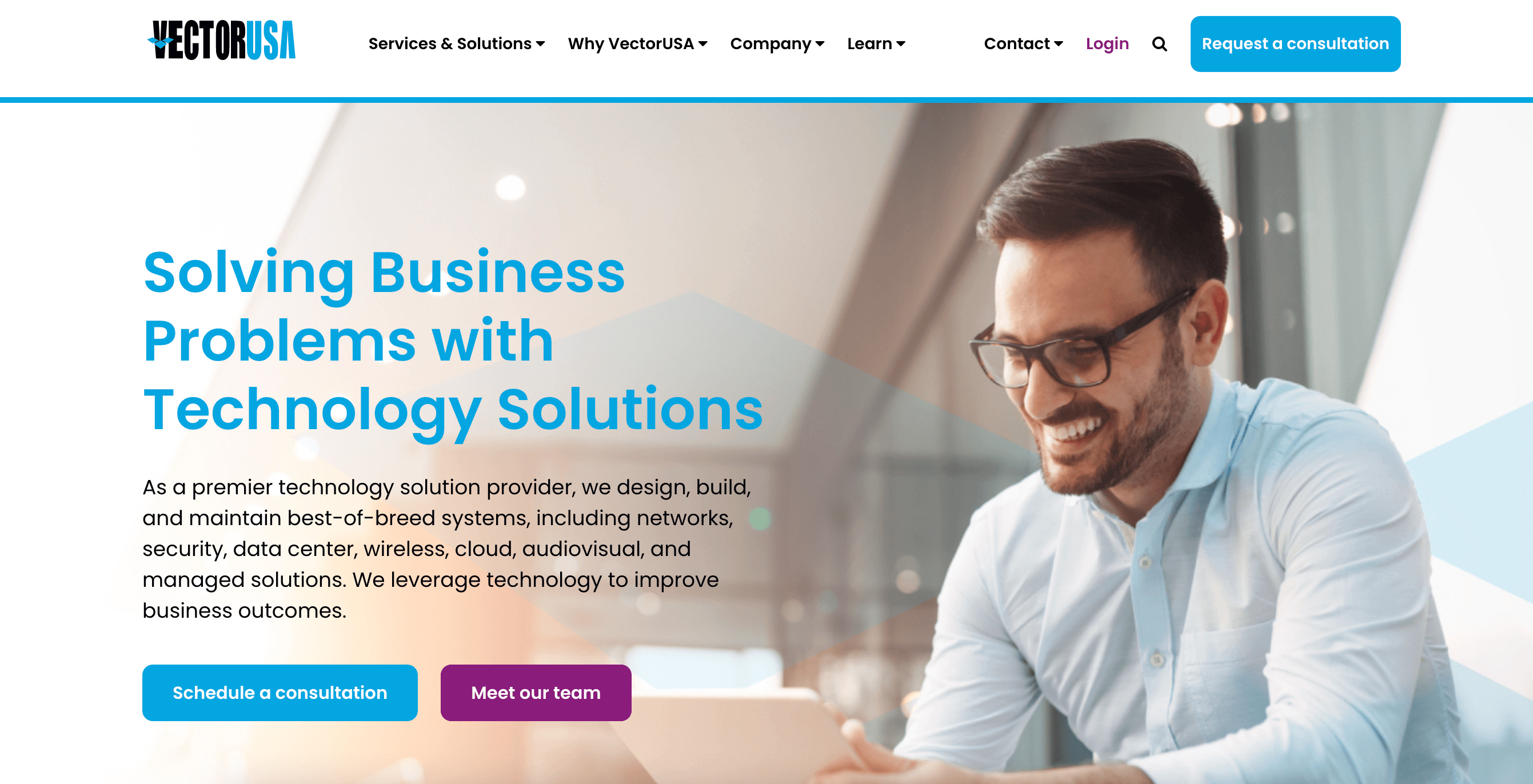 Helping organizations capitalize on scalable, agile, and secure networking technology, VectorUSA provides network cabling solutions for small businesses and enterprises. Education, Commercial, Healthcare, Logistics, and State Governments – they can assist you with the data networking solutions that support your needs from A to Z. 
Offering a reliable dedicated team, VectorUSA can unlock the power of technology and enhance your essential business applications. With numerous data networking partners, including Cisco, Aruba, Alcatel Lucent, Forftiner, Juniper Networks, and others, the company has obtained the necessary experience and knowledge to deliver innovative solutions according to the client's requirements.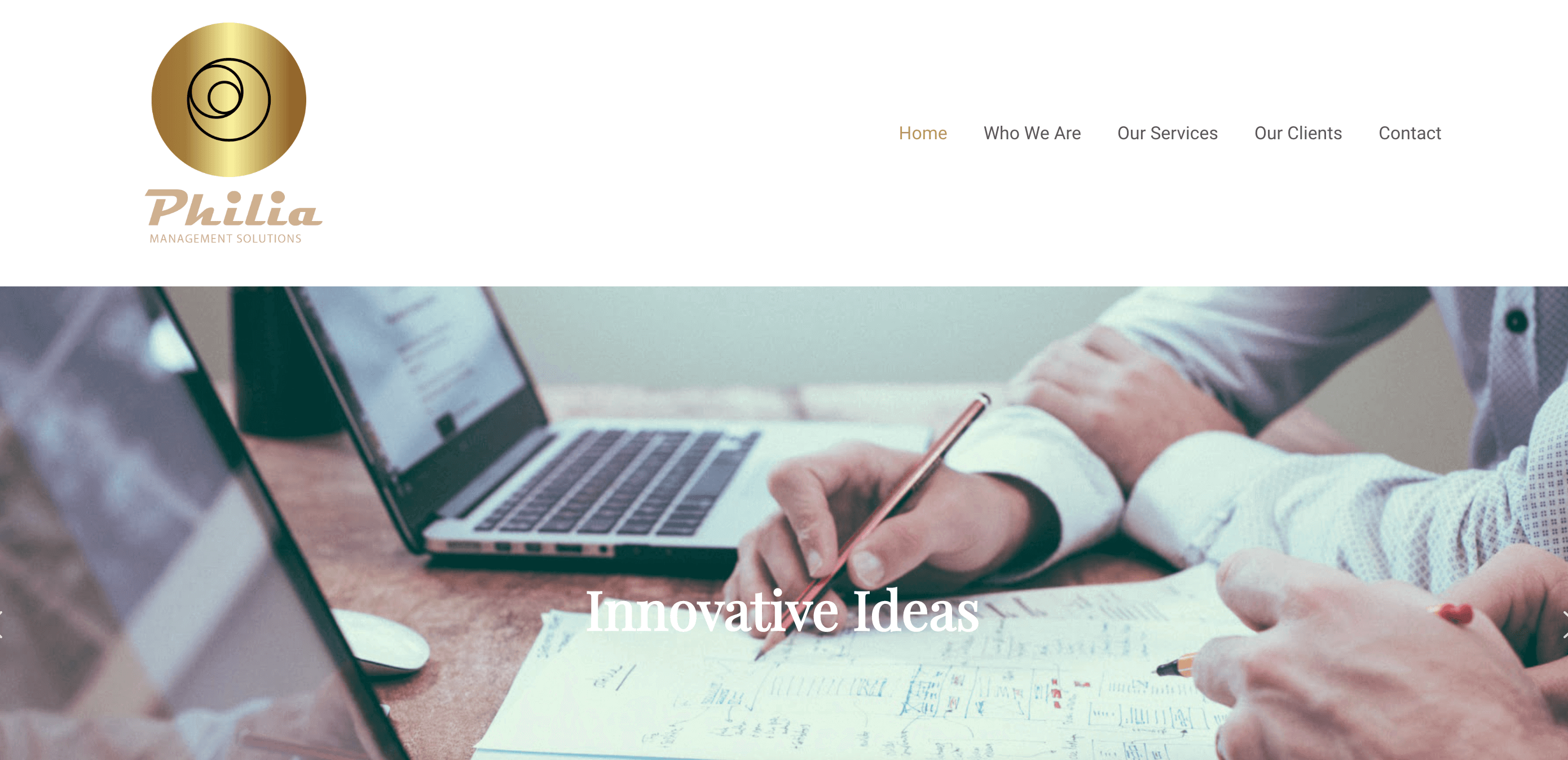 Plilia is a UAE-based IT services company that provides different solutions to ensure that the organization's operations are carried out to the highest standards. Offering platform development and cloud service management, Philia uses a wide variety of networking technologies such as IP Routing, WAN access, workgroup LAN, edge, and other core switching products. 
The Philia data networking team collaborates closely with the customers to identify the best solution and meet their specific business requirements. Their experienced team has years of delivering high-quality cabling services for businesses in the Banking, Insurance, Healthcare, Media, Telecom, HR, Construction, and Finance industries.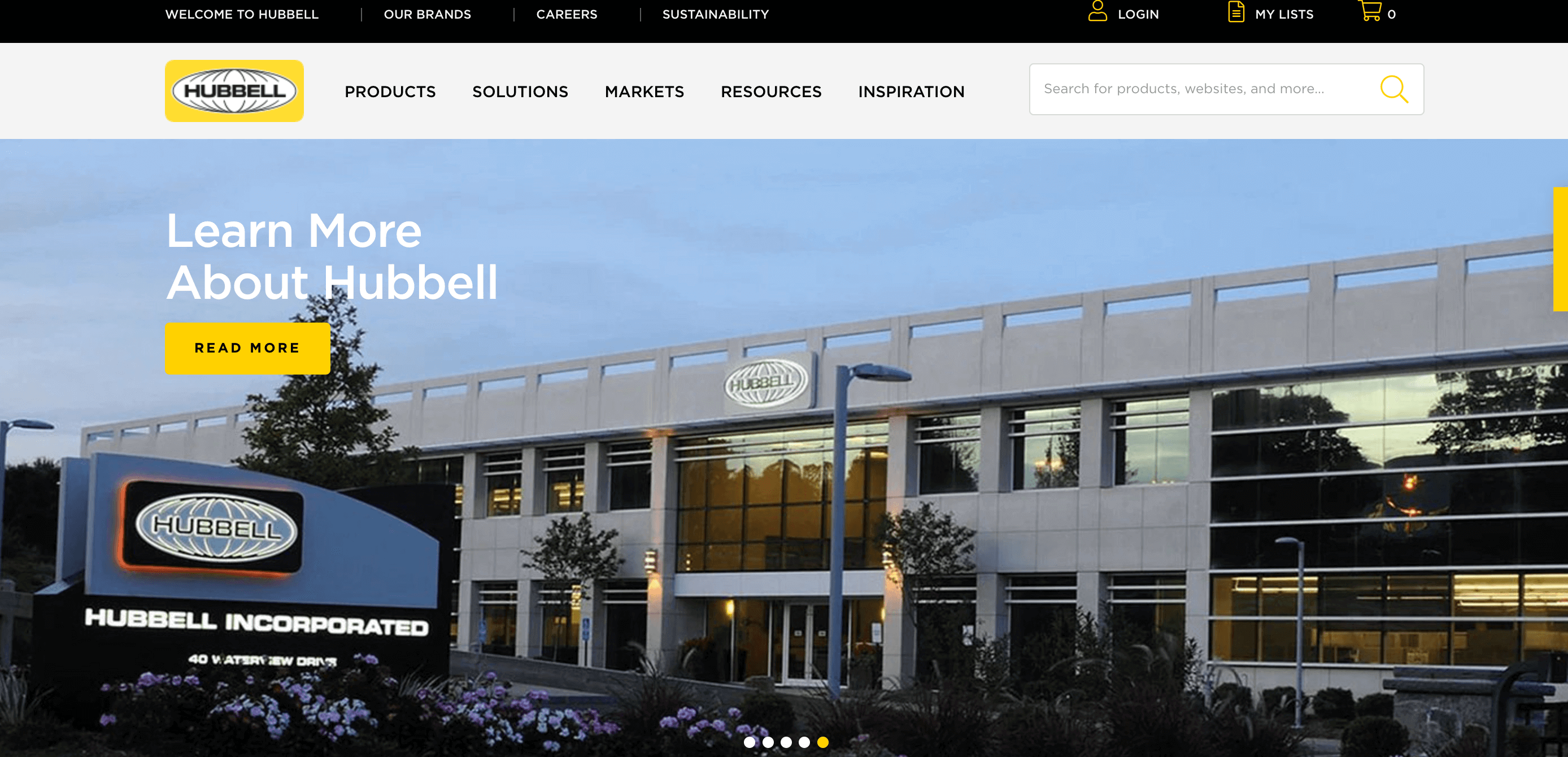 Hubbell is a Connecticut-based company that delivers various data and communication services, including network cabling. With its rich history and experience, the firm has operated on the market for decades, serving customers in various businesses.
Hubbell's first priority is solving business challenges while enhancing safety and managing to wire. Having an experienced and professional team on its board, Hubbell ensures only the best solutions are provided across the country.
Regardless of your facility specification, their team will analyze your requirements and design and install everything in place in the shortest time.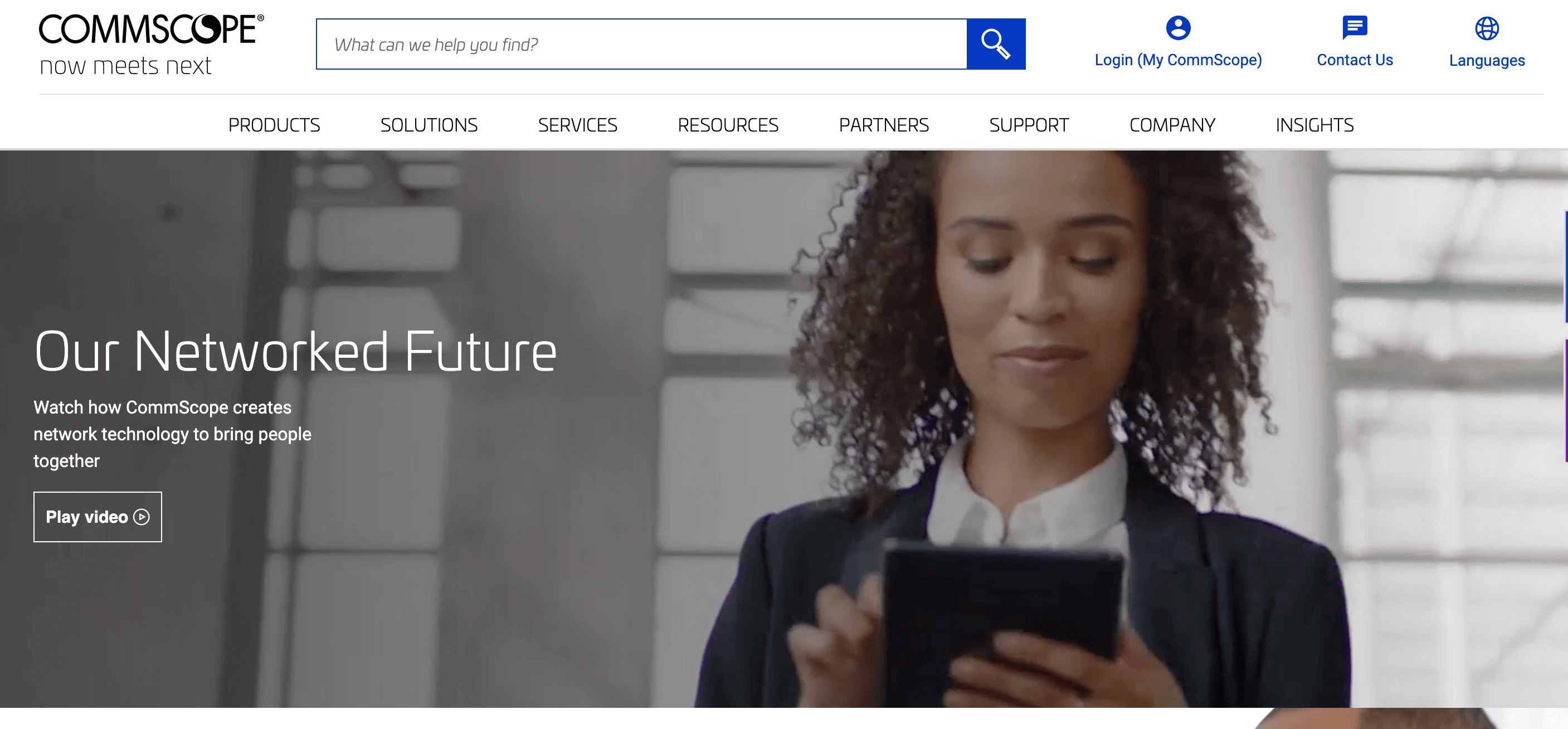 Having experience in complex cabling systems, CommScope team is dedicated to providing high-quality network solutions to enterprises and small businesses. Driving by innovation and years of know-how, the company will help you design, manufacture, install, and support hardware infrastructure and cabling for your business to thrive. 
Providing over 10,000 solutions, CommScope has 5,000 global patents and patent applications to deliver high-quality outcomes. Whether you require an upgrade or expansion, the company's network transformation team can take care of all the deployment processes to optimize the technologies and install world-class solutions on time and budget.
Conclusion
Here you are, the best structured cabling companies all over the world that deliver efficient, secure, and innovative solutions. When choosing a network cabling contractor, it's important to find a customer-oriented partner that can provide various solutions to meet the specific needs of your business. 
If you want us to feature your network cabling service provider in this list, drop us an email, and after a review, we'll decide whether it's an appropriate addition.