Data architecture design and consulting are crucial aspects of any business that wants to manage and utilize its data effectively.
Today, the data-generated volume is growing rapidly, and companies need to constantly find new ways to analyze and manage the obtained information to stay ahead in the competitive market.
According to a study by Grand View Research, global enterprise architecture tools are expected to increase at a compound annual growth rate of 4.9% from 2021 to 2028. This trend has already resulted in the emergence of numerous data architecture firms. 
How do you find the most reliable and experienced partner? To help you make the right choice, we've created this list of the top data architecture companies and consultants present in the global market.
The Best Data Architecture & Design Companies And Consulting Firms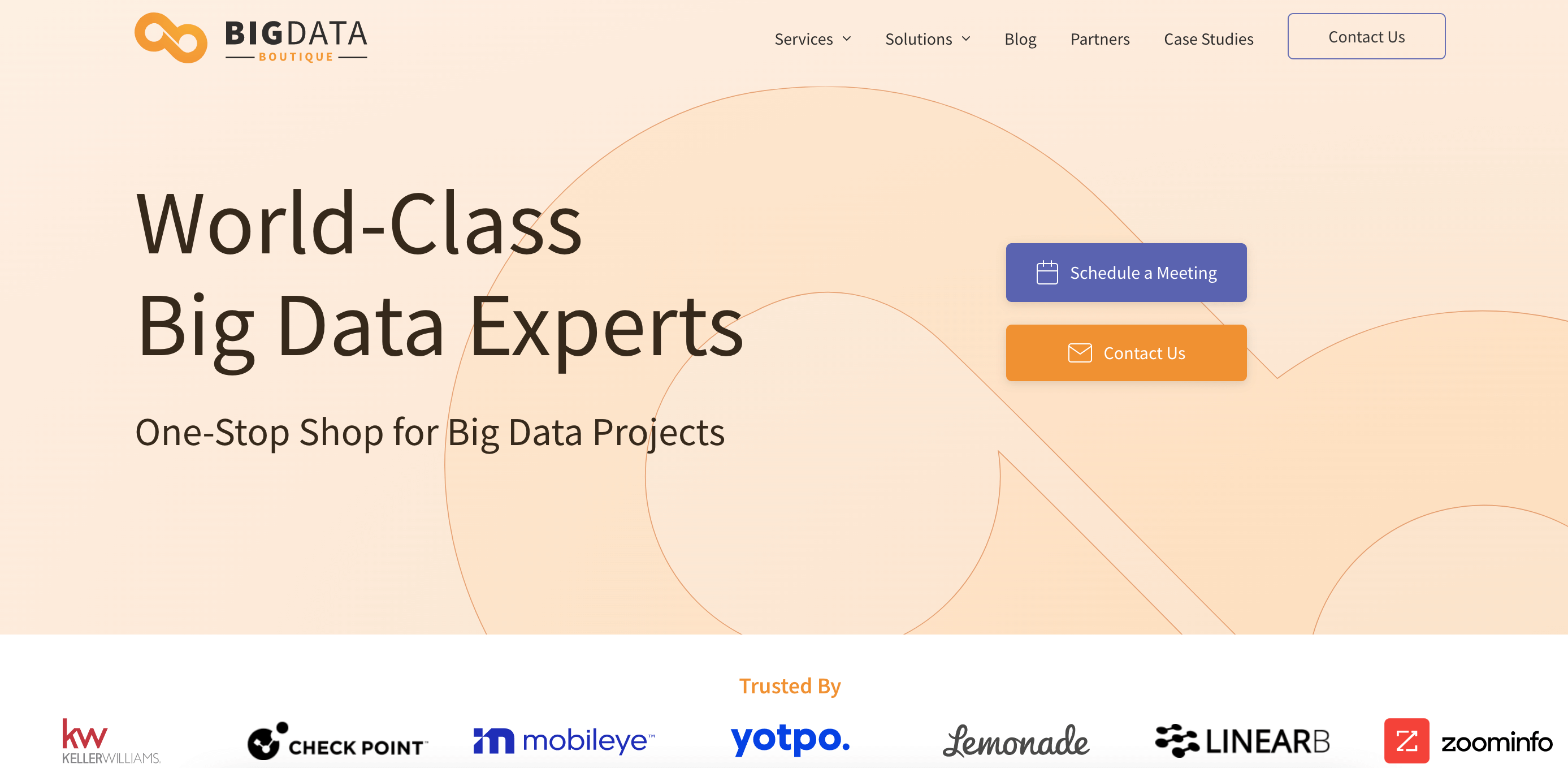 BigData Boutique is a top-notch data architecture company specializing in designing and developing robust data platforms powered with Big Data and Cloud technologies. 
Established in 2013, the firm offers top data architecture consulting services ranging from initial consultancy and hands-on development to support contracts. Their best data architecture consultants utilize the world's largest data stacks to help businesses succeed in their projects across various industries, such as eCommerce, Healthcare, Finance, Retail, Banking, Education, Marketing, and more.
BigData Boutique offers a wide range of services to help clients design, build, and manage their data at scale. From data audit and data warehousing to data analysis and data catalog services, BigData Boutique with improve your scalability and speed with efficient data workflows. 
They also provide real-time analytics services, from accurate-to-the-second predictions to customer behavioral analytics and utilization of IoT data, to launch new business applications with maximum success level.
Services and expertise:

custom big data app development, data architecture design & consulting 

Location:

Israel

Company size:

10-49 experts

Rewards:

numerous recognitions for their top-level big data and cloud technology experts, custom solutions, and support services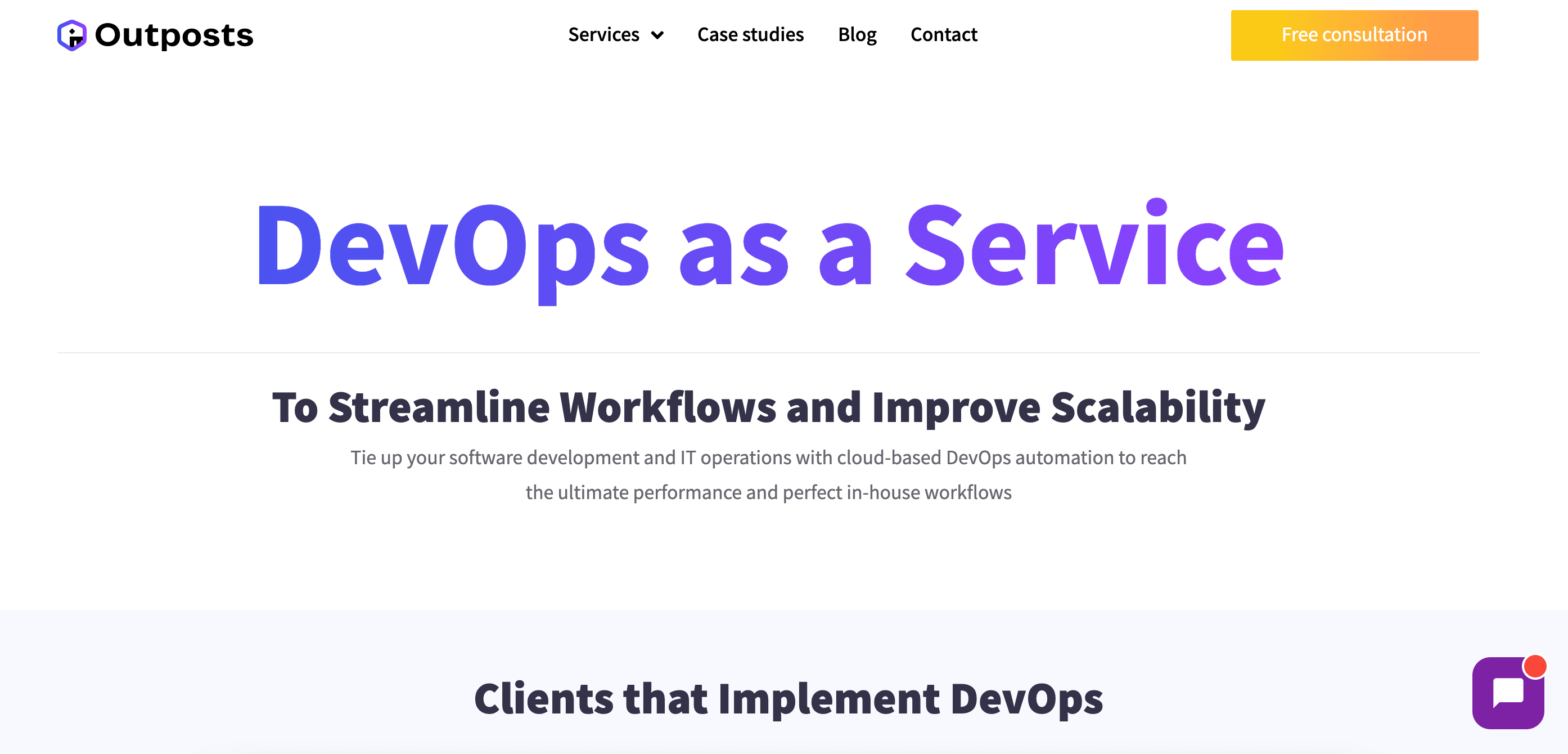 IT Outposts is one of the best data architecture consulting firms founded in 2020. The company focuses on building future-ready data architecture and providing cloud and DevOps services for infrastructure implementation, scaling, monitoring, and maintenance. 
With a high-performing and certified DevOps partnership, IT Outposts helps global collaboration technology companies enable scalable and trusted business metrics reporting.
IT Outposts provides a well-planned and structured design of software infrastructure and architecture, granting a sturdy foundation for high-quality products, resulting in flawless performance and a convenient user experience. 
Being a data science consulting company, its core expertise lies in creating seamless project architecture, finalizing MVP projects for production, automating CI/CD for faster time-to-market, and optimizing in-house budget and costs. With IT Outposts' DevOps consulting, clients can gain a thorough understanding of creating software from the ground up, managing, and supporting it successfully.
Services and expertise:

data infrastructure and architecture design, MVP scaling, cloud costs optimization, IT  infrastructure migration, Kubernetes deployment services

Location:

Kyiv, Ukraine

Company size:

10-49 experts

Rewards:

Top Cloud Consulting Company, Top 1000 Companies 2022, Top IT Services Company Cyprus 2023, Top Company Ukraine 2022 by Clutch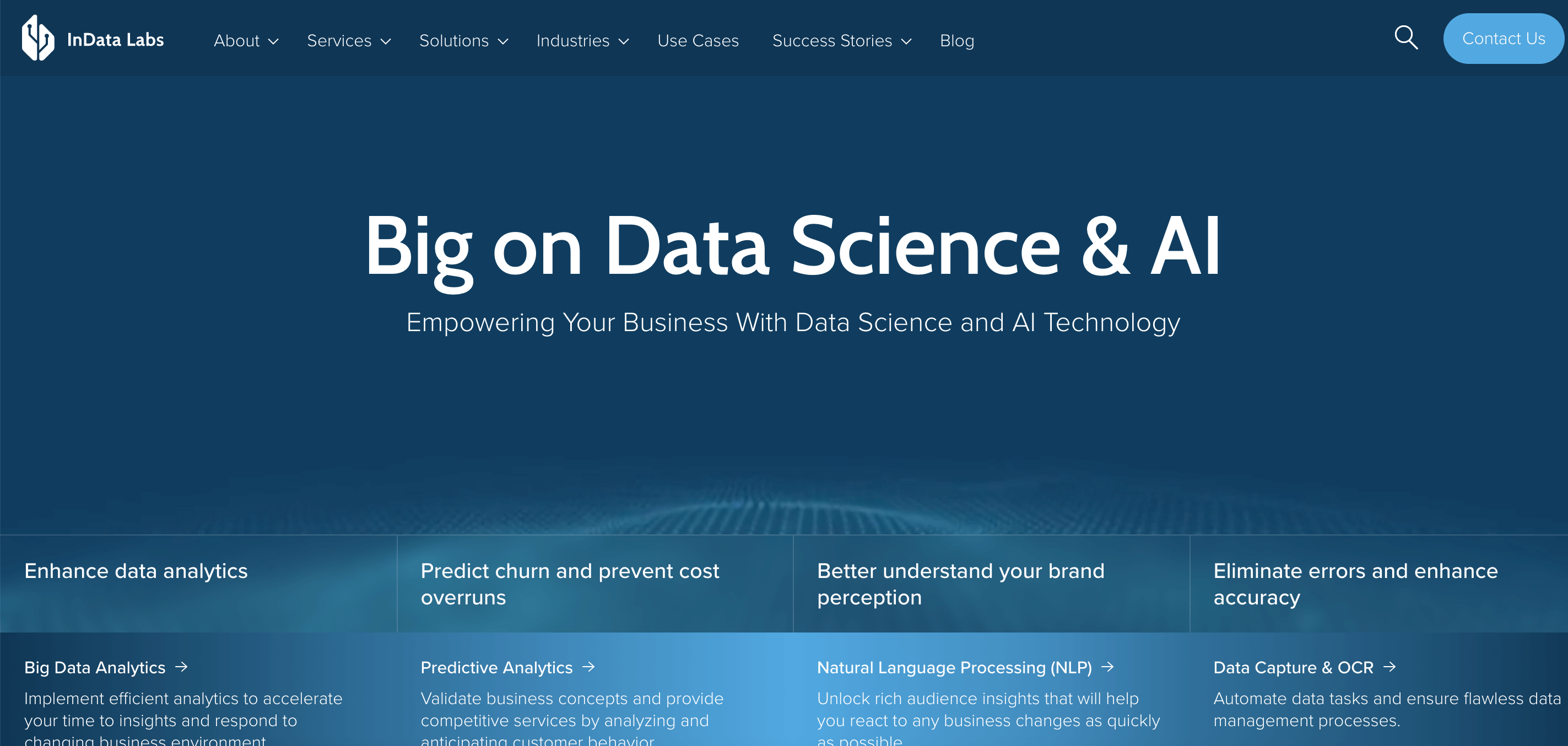 InData Labs is another well-known data science and AI solutions provider for businesses of all sizes. Specializing in creating intelligent products, services, and business processes that offer valuable insights into data, automate repetitive tasks, enhance performance, and prevent cost overruns, the agency harnesses the power of AI to accelerate growth.
They offer modern data architecture consulting services, including cloud advisory, big data engineering, predictive analytics, cognitive computing, computer vision, and AI research and development.
So if you're searching to leverage the benefits of data science and AI, then InData Labs is the right company for you. Since 2014, the agency has completed 150+ projects for Logistics, Marketing and Advertising, eCommerce, Healthcare and Wellness, Manufacturing, Banking and Finance, Energy and Utilities, eLearning, and Game and Entertainment clients. 
Services and expertise:

agile client data strategy, data ecosystem implementation, data warehouse strategy, data catalog, data management, analytics process optimization

Location:

headquartered in Cyprus with offices in Lithuania and the USA

Company size:

50-249 experts

Rewards:

Top Big Data Company according to Clutch, AWS certified, Microsoft certified, IBM certified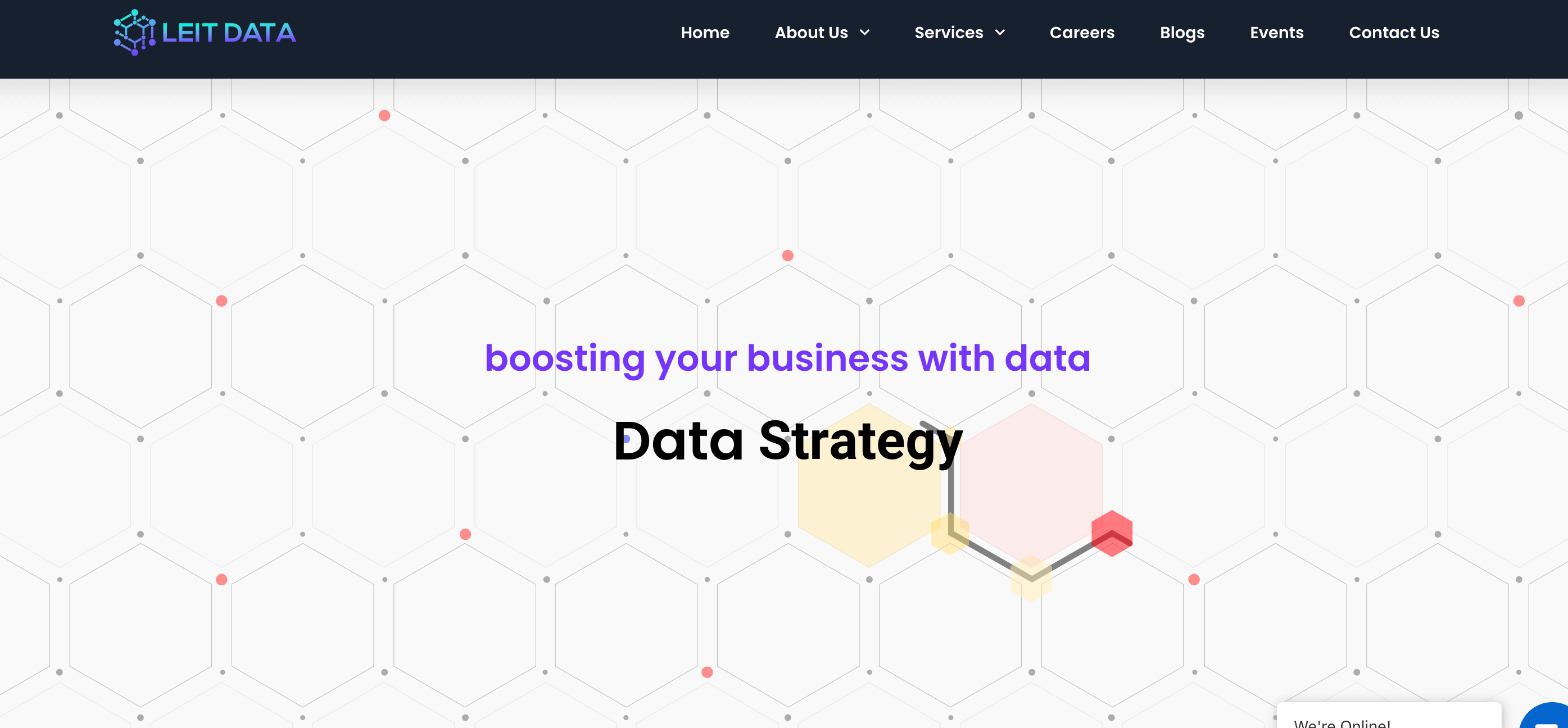 Leit Data is a premier data architecture design and consulting company that offers a wide range of services to clients worldwide. 
With its rich expertise in cloud architecture, the company provides Data Architecture as a Service, Cloud Infrastructure as a Service, and Data Migration as a Service. In addition, they cover Smart Managed Data Services, including managed services for Data Engineering, AI & ML, 'DataOps in a Box' or 'Data Platform in a Box.'
The company helps organizations define the most effective data strategy, conduct data maturity assessments, simplify and automate processes, and oversee the execution. If you're looking to hire data architects to cover a project from A to Z, the Leit Data team will deliver innovative bespoke data solutions and outstanding customer service to you.
Services and expertise:

cloud architecture, smart managed data services, data strategy, snowflake consulting, data assessment, LEIT ADAPT

Location:

London, UK

Company size:

51-200 experts

Rewards:

Snowflake Service Partner Elite, Thoughtspot EMEA Partner of the Year, Snowflake EMEA Partner of the Year 2022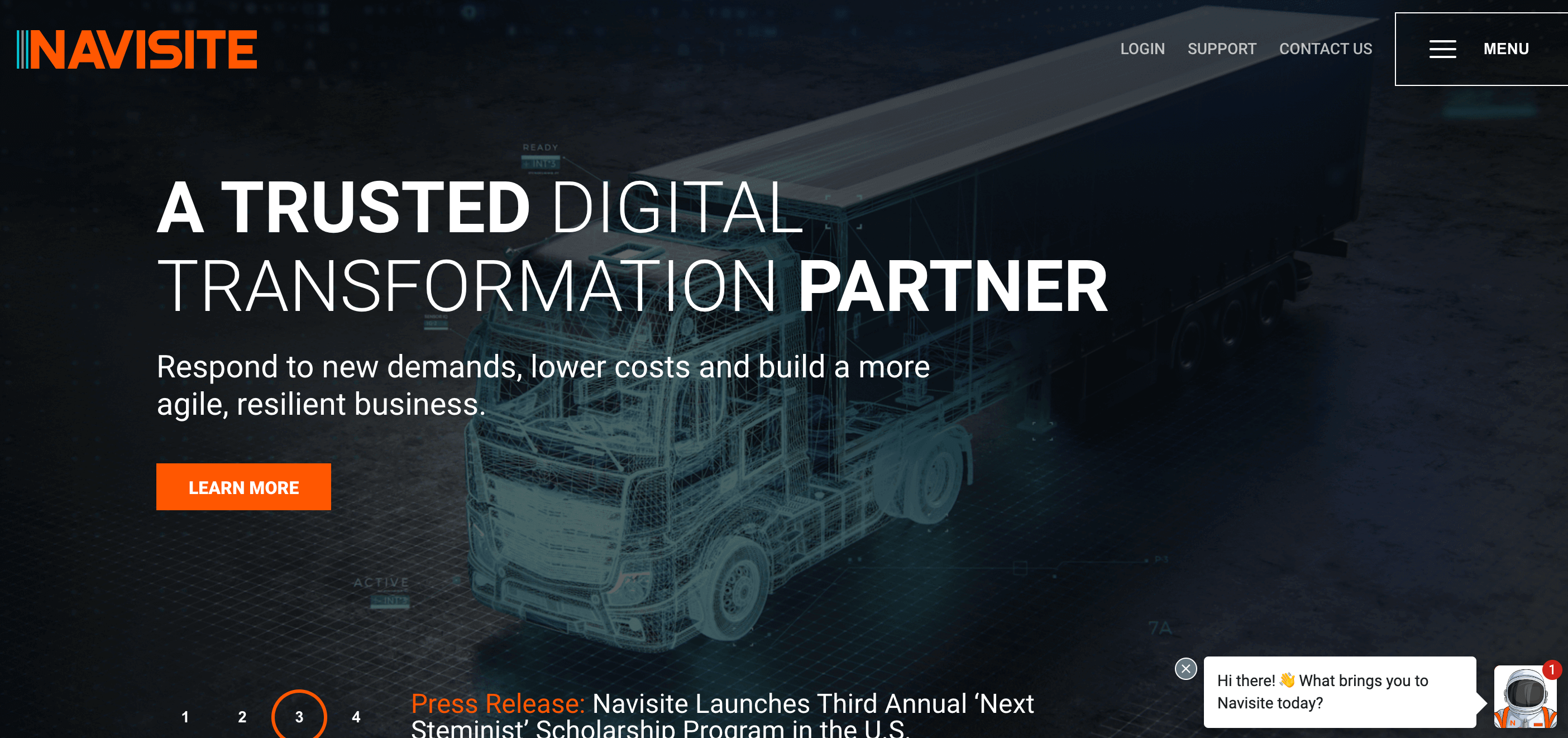 Navisite is a reputable managed cloud service provider that helps global brands accelerate their IT transformation. This prominent data science consulting company offers unparalleled data architecture design and consulting services that enable businesses to create efficient, adaptable, and scalable data architectures. 
Their team of data architects has 20+ years of experience and expertise across cloud technologies and platforms such as AWS, Azure, GCP, and OCI. Following a platform-agnostic approach, they incorporate best-of-breed technologies and platforms that deliver the desired results.
Navisite's data architecture advisory services provide unbiased guidance and expertise on the best-fit data strategy and solutions for businesses. Additionally, their data integration services deliver a unified view of data and automated ETL services across disparate sources and structure types. The company's expertise in IaaS and PaaS migration serves to reduce risk, complexity, and technical debt associated with legacy infrastructure. 
By partnering with Navisite, you can benefit from increased visibility and governance, ensuring 24×7 on-demand access to data that aligns with your corporate governance, security, and compliance requirements.
Services and expertise:

data architecture design, cloud solutions, data analytics, database services, infrastructure and security services, cloud marketplaces

Location

: UK

Company size:

1,000-9,999 experts

Rewards:

2023 Big Innovation Awards, ISG Provider Lens™: Public Cloud – Services and Solutions 2022, SAP North America Award for Partner Excellence 2023, The Consulting Report's Top 50 Services Firms, 2022 Stevie Women in Business Awards, and others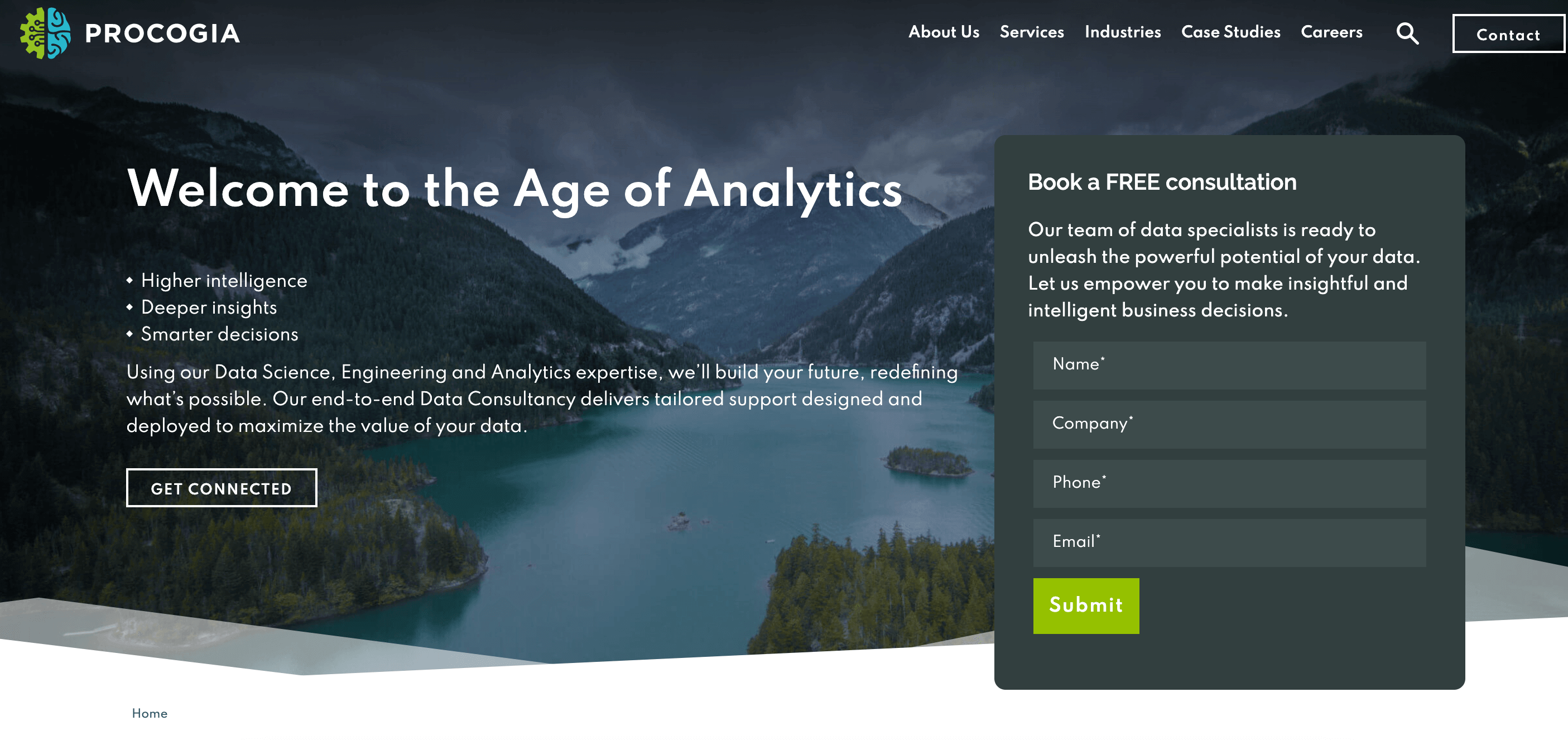 ProCogia is a top-tier data consultancy firm that designs and implements effective data architecture solutions for global clients. Since its inception in 2013, ProCogia has worked with renowned companies such as Microsoft, T-Mobile, Getty Images, and Roche, delivering exceptional modern data architecture consulting services.
With a team of passionate and experienced data experts, ProCogia offers a broad range of services catering to every data journey stage. The company provides data consultancy services to help organizations optimize their people, processes, and technology investments, offering expert advice on data strategy, roadmaps, and transformations. 
ProCogia also excels in data engineering, building robust and scalable data environments that foster collaboration between data science teams. Being a cloud-agnostic firm partnering with all major cloud providers, it ensures that clients receive customized and game-changing solutions. All in all, ProCogia is the best choice for companies seeking to unlock the full value of their data.
Services and expertise:

data consultancy, data operations, data engineering, BI & analytics, data science, bioinformatics

Location:

Toronto, Canada

Company size:

50-249 experts

Rewards:

AWS, Snowflake, and RStudio partners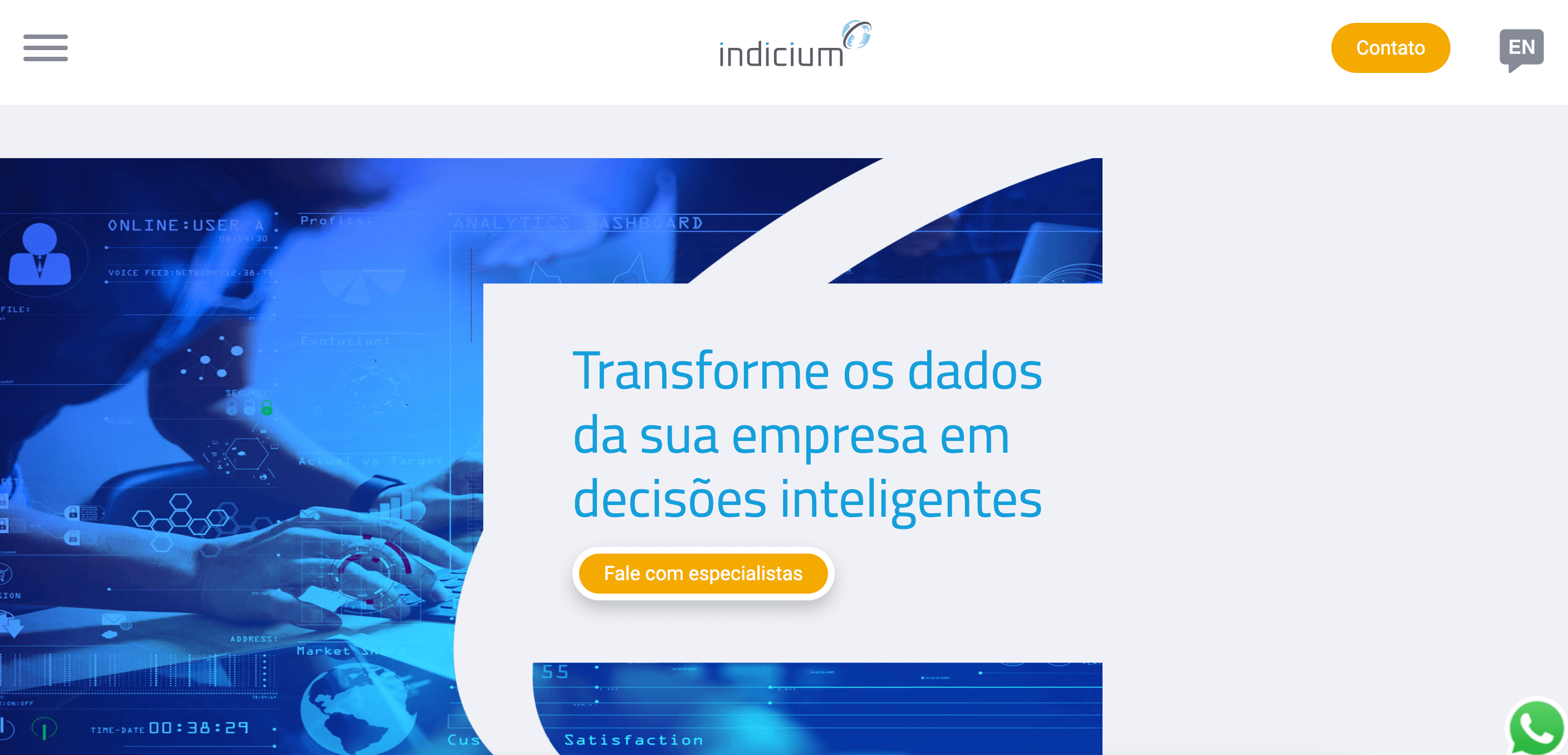 Indicium is a leading Data Squad as a Service company, providing exceptional data architecture design and consulting services to transform customer data into smart decisions. 
With a focus on developing scalable data platforms and products with governance, speed, and high return on investment (ROI) using the latest data science, analytics, and AI technologies, Indicium delivers valuable solutions that enhance data capabilities and boost data strategy. Whether it's outsourcing or developing custom data products, Indicium is committed to providing top-tier data architecture design and consulting services to bring data to life for businesses within various sectors.
Their multidisciplinary team boasts extensive experience and deep domain knowledge in data science, engineering, technology, and design. They cover data science and analytics, data warehouse and BI consulting, data lake and data warehouse implementation, predictive analytics, and more. Additionally, Indicium provides exclusive educational opportunities through its Indicium Academy platform, which has trained over 500 professionals in analytics engineering over the past five years.
Services and expertise:

data science and analytics, data warehouse and BI consulting, data lake and data warehouse implementation, predictive analytics, and more

Location:

Brazil

Company size:

50-249 experts

Rewards:

Top B2B Services Brazil by Clutch, 2022 Certification Award Winner by dbt Labs, Top Big Data Analytics Company by DesignRush
Infosys is another notable name in the list of the best data architecture companies that help organizations achieve assured business outcomes through its SMART EA offerings. Infosys' SMART EA framework offers end-to-end client solutions, from strategy to execution, leveraging its extensive services portfolio. The company's Design Thinking-led approach enables businesses to derive value faster, accelerate innovation, and minimize risks. 
Infosys is well-positioned to deliver value to its clients and help them achieve their business goals through its comprehensive EA services portfolio. From planning IT initiatives to delivering tangible business outcomes, achieving cost efficiency and agility, enhancing architecture capabilities, renewing core systems, and driving new business models, Infosys uses pre-built industry-specific solutions, platforms, and frameworks. 
Working with Infosys will help you realize faster time to value by increasing delivery cost efficiencies by up to 30% and saving time on new initiatives by up to 40%.
Services and expertise:

data integration, data warehousing, data governance, and analytics

Location:

headquartered in India with offices all over the world

Company size:

343,000+ employees in more than 50 countries

Rewards:

Fastest Growing IT Services Brand, Global Top Employer, Most Ethical Company, and a great batch of other awards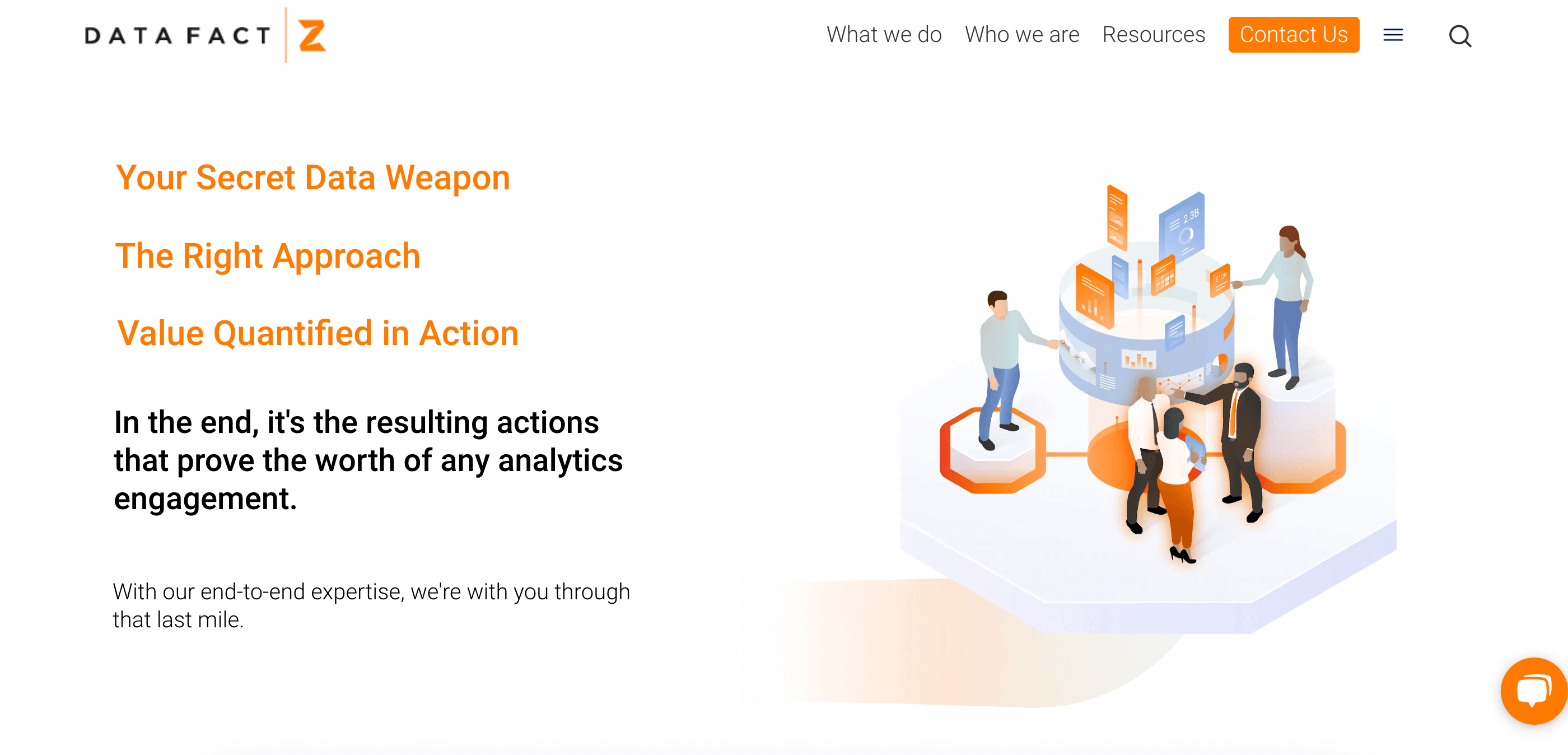 Looking for the top data architecture design and consulting company that can provide you with the best-fit solutions for your data-driven initiatives? Consider partnering with DataFactZ, one of the best data architecture consulting firms in India. 
With their curious team of data analysts, engineers, and scientists, they have guided over 100 clients across multiple industries. DataFactZ provides unique technology combinations, methodologies, and tools to support your success. Their solutions include all aspects of data engineering, analytics, cloud implementations, and data modernization, with a focus on highly scalable and performance-centric solutions for client's future needs. 
DataFactZ has hundreds of employees spanning five countries, with best-in-class technology partnerships with giants like Microsoft, IBM, Cloudera, MicroStrategy, Talend, Snowflake, and many more. The company also provides data architecture engineering services, including data integration, data preparation, and data management, to help you optimize the performance of your data. With a bottom-up approach, they ensure that the underlying data warehouse architecture delivers business value. So, if you're looking for your secret data weapon, look no further than DataFactZ.
Services and expertise:

data warehouse, data integration, BI, data preparation, data management, data strategy, cloud strategy

Location:

India

Company size:

50-249 experts

Rewards:

4.7 on Clutch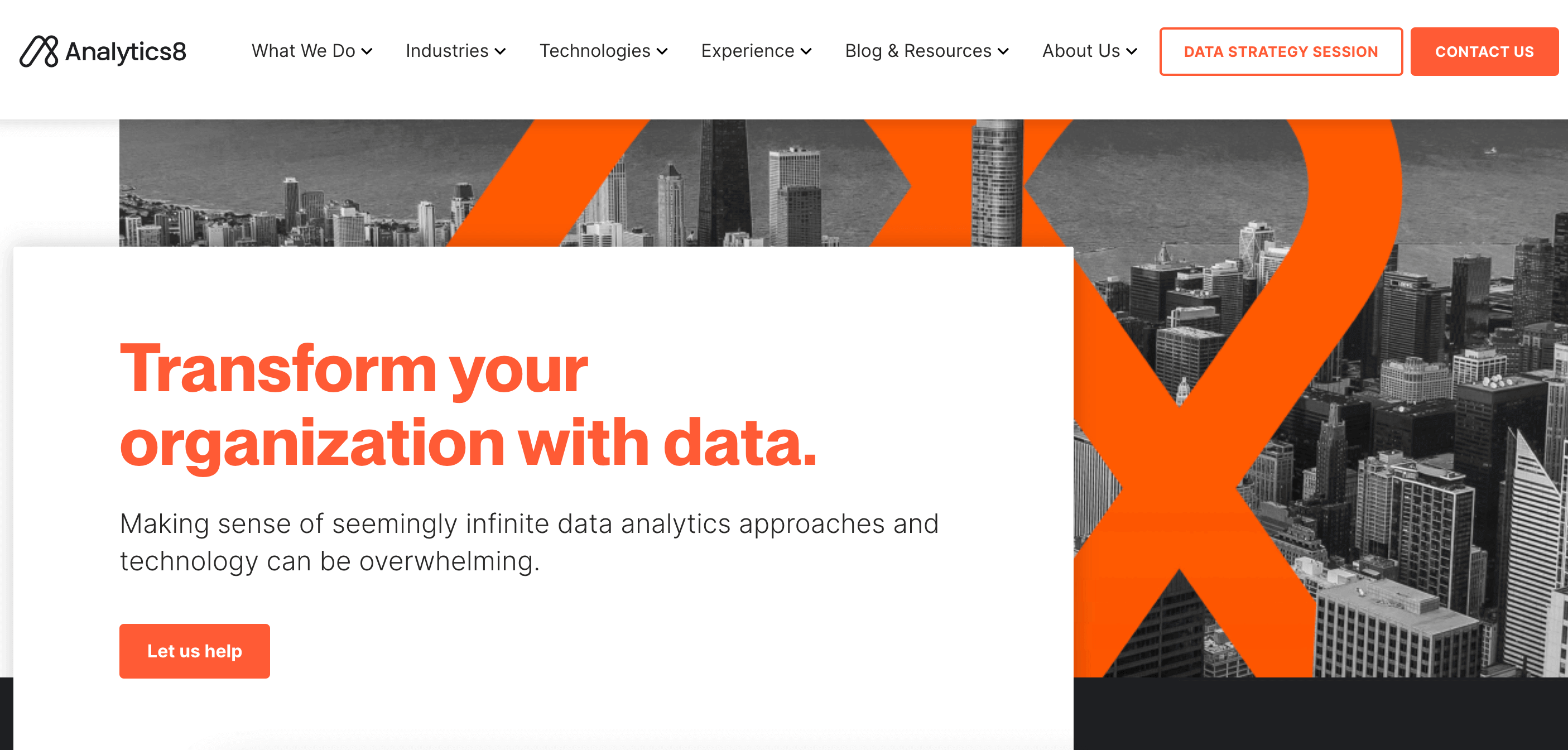 Last but definitely not least, Analytics8 is another excellent data and analytics consultancy, providing cutting-edge data architecture design and consulting services to businesses of all sizes. 
Having the best data architecture consultants specializing in data strategy, data architecture, data engineering, data integration, cloud migrations and deployment, data visualization, analytics, and data science, the agency is committed to helping companies transform their data into actionable insights and solve complex business problems. 
Their expertise in building secure and flexible data architectures, including enterprise data architecture, data warehouses, and data marts, enables clients to access high-quality, relevant, and accessible data. 
With Analytics8, businesses can expect enterprise-grade solutions from modern data architecture experts who'll help them navigate the ever-changing landscape of data and analytics.
Services and expertise:

enterprise data architecture, data warehouses and data marts, cloud data migrations, platform health checks

Location:

USA, UK, Bulgaria

Company size:

50-249 employees

Rewards:

recognized by numerous review companies for successful service implementation
Conclusion
Here you go, the best data architecture companies that are leaders in the industry, offering a wide range of services and boasting rich expertise. With their global presence and impressive portfolios, they're recognized worldwide for their brilliant work and achievements. 
If you're looking to hire data architects, this list is a perfect place to start your search. Research each company in detail to ensure it fully meets your unique business needs and requirements.
If you want to add your data architecture design & consulting agency to this list, email us with the details. After a quick review, we'll decide whether it's a valuable addition.