Blockchain and Web3 are currently at peak popularity and are one of the most promising technologies to grow your business. 
The global blockchain market is expected to reach over USD 39.7 Bn by 2025, with the US alone accounting for 56% of blockchain investments.
With this technological boom, many blockchain development companies have entered the market to deliver cutting-edge solutions. Such an overwhelming number of providers makes choosing a reliable and experienced partner a real challenge. 
ReVerb has listed the best blockchain development companies based on the following parameters:
With this information, you can choose a reliable partner to implement your sensational idea! 
Best Blockchain Development Companies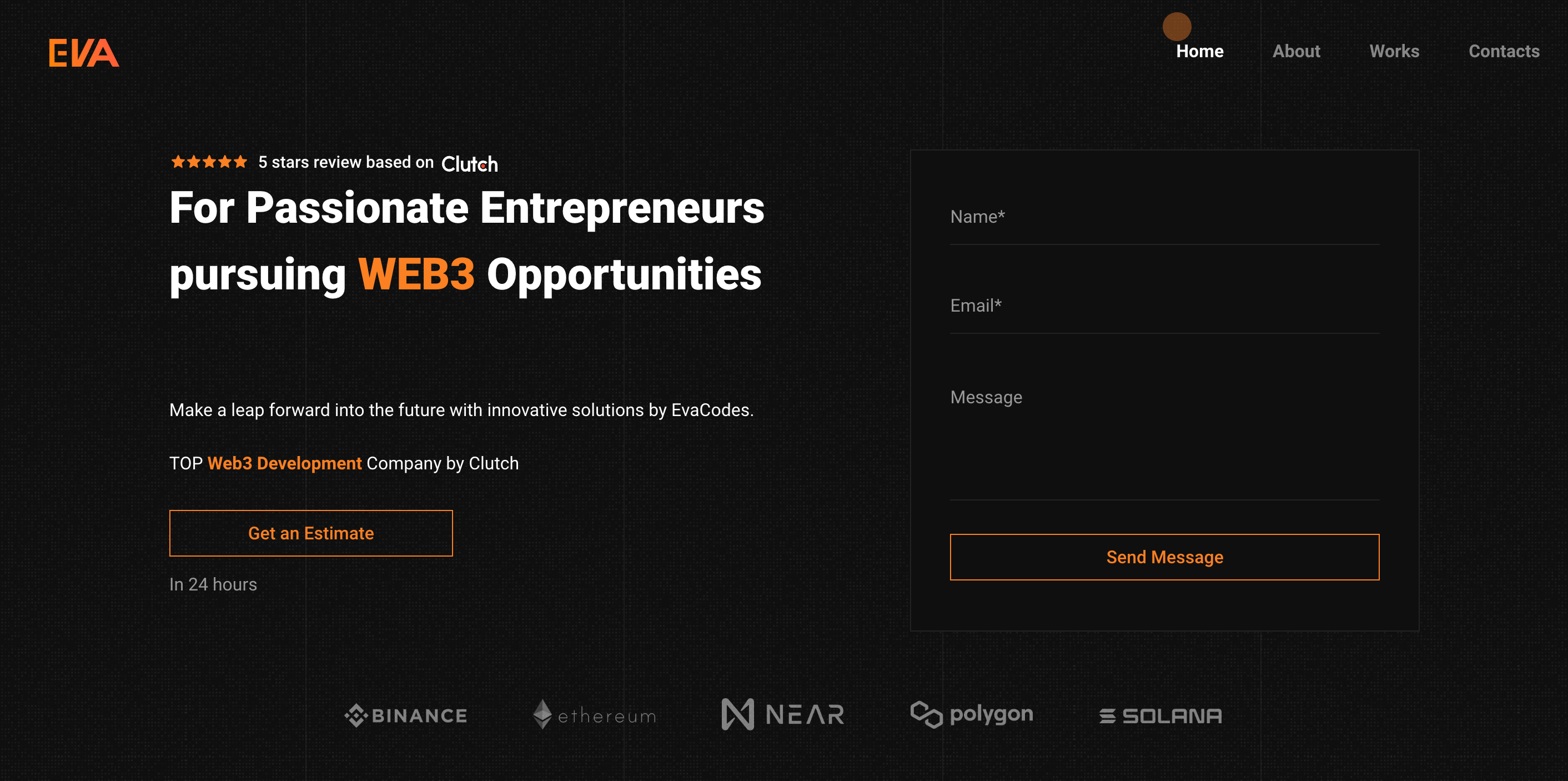 EvaCodes is a relatively new company, founded in 2019. Regardless, it has already received professional recognition as one of the top Web3 and cryptocurrency development companies by Clutch. 
Offering blockchain development primarily for NFT, DeFi, Metaverse, Pay2Yearn, and crypto wallet projects, EvaCodes provides its services to mid-sized and startup companies in fintech, communication, real estate, media, healthcare, retail, gaming, commerce, education, and entertainment.
With a 100% success rate on UpWork, the company creates unique blockchain solutions from scratch, providing not only blockchain development but also consulting on blockchain-related subjects such as crypto wallets, pre-STOs, and STOs.
Their key principle is always going the extra mile to deliver top-notch results. And EvaCodes proves it time and again, attracting recurring clients and winning tenders for mobile app and software development services.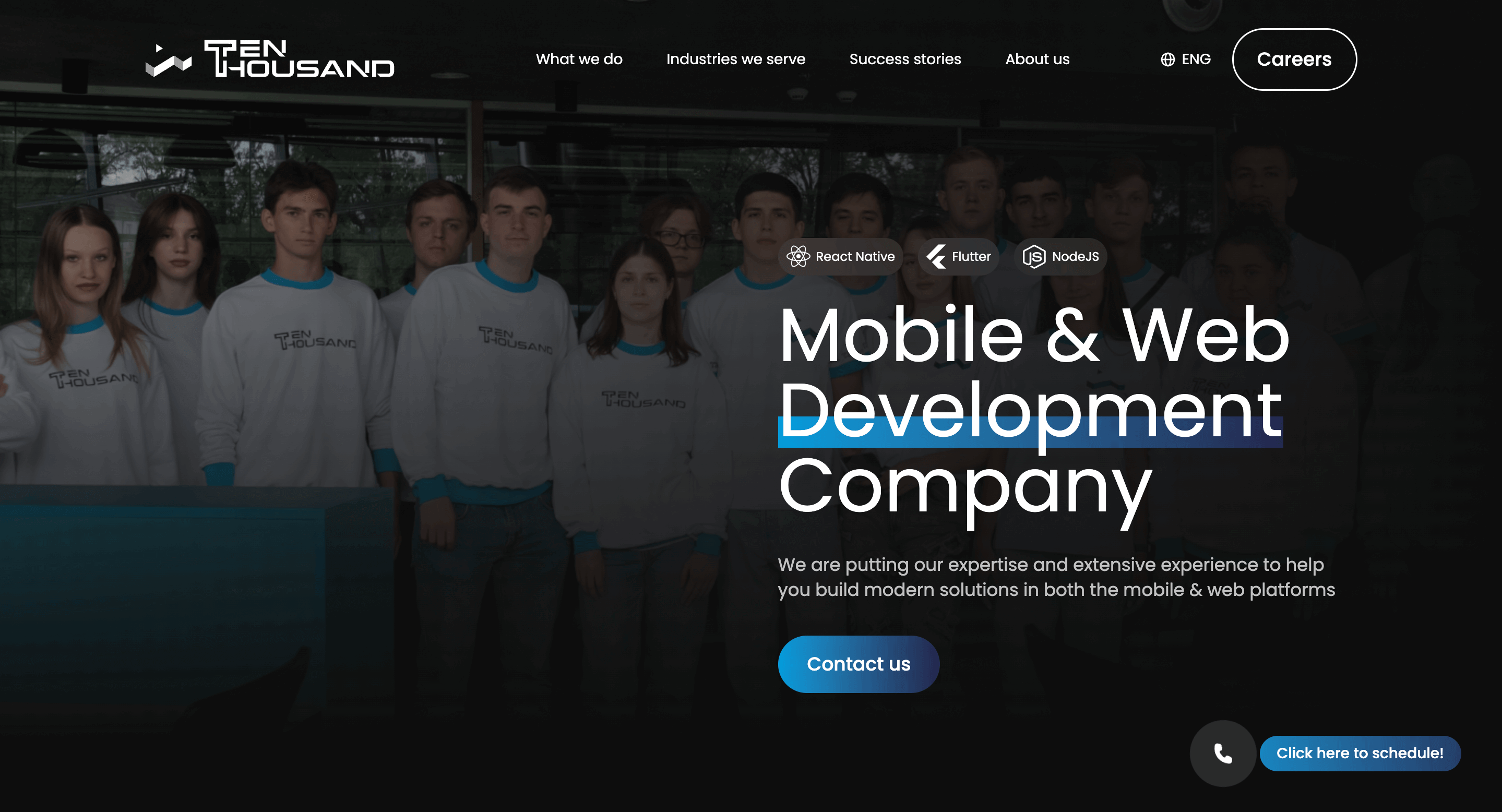 TenThousand is a custom app development company focused on blockchain solutions. Delivering high-quality digital products with the utmost attention to detail, TenThousand helps clients expand their business reach and is motivated by their superior outcomes. 
Crypto, NFT, trading platforms, and other blockchain-based software — TenThousand can transform any bold idea into a profitable web or mobile solution. Starting from prototypes and finishing with post-production support & maintenance, they can deliver a ready-to-ship application within 3 months.
With offices in Ukraine and Germany, the company has a team of 40 top-tier software engineers ready to deliver a powerful blockchain solution of any complexity. 
During quite a short period, TenThousand has developed numerous successful, high-performance, and innovative solutions for businesses worldwide. Contact them for a free consultation regarding your future blockchain app to learn more about the company and get a quote.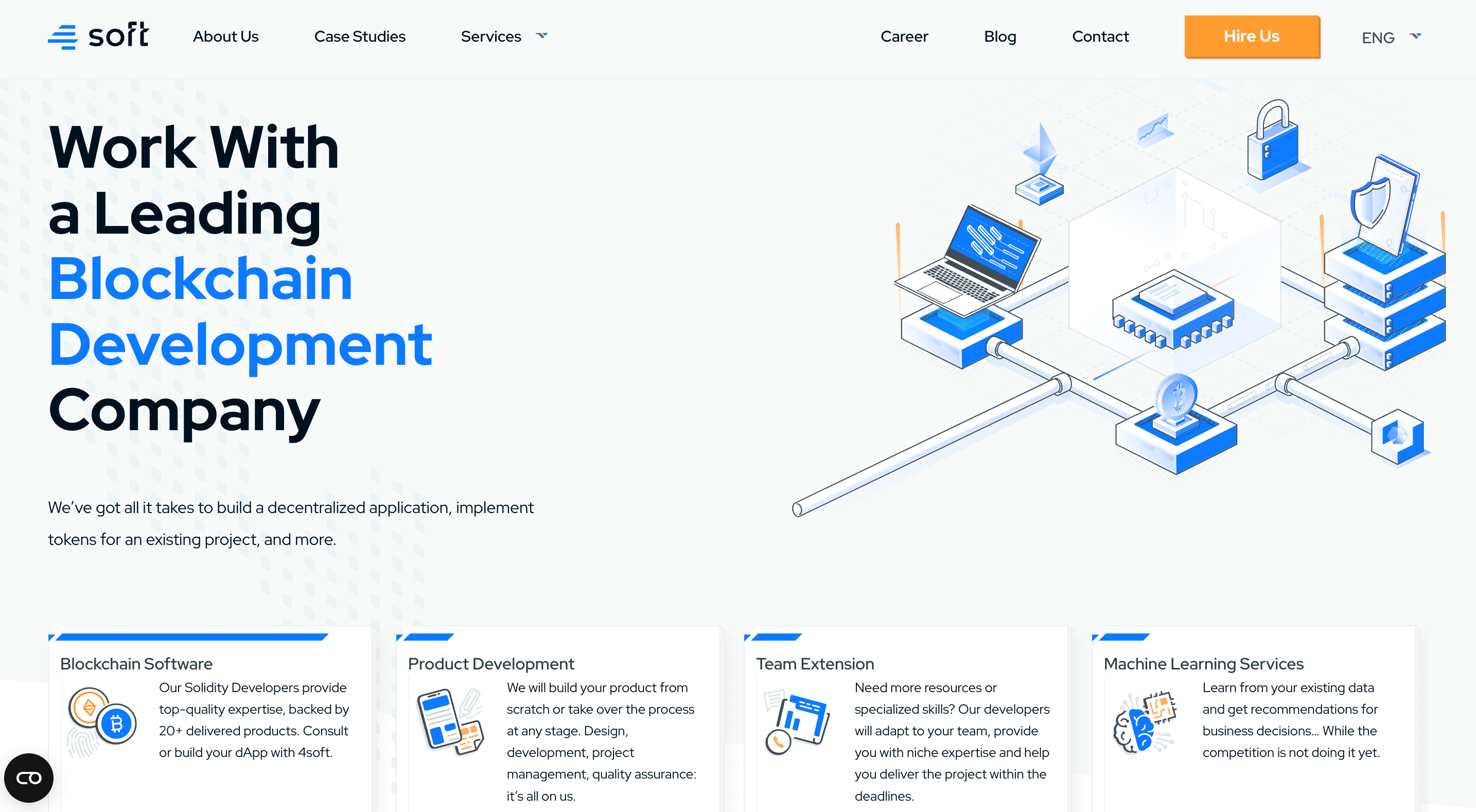 4soft is a blockchain technology company with 9 years in the market that builds digital products, focusing on blockchain applications. They embrace a transparent approach and prioritize clients' business objectives. In addition to custom software development, the company provides digital transformation, data processing, and artificial intelligence solutions. 
In business since 2015, 4soft has been named one of the top 4 blockchain and smart contract development companies in the world by Clutch. The company applies cutting-edge innovations, new technologies, and best practices to its solutions to help clients stay ahead of competitors. 
With over 100 projects delivered, 4soft strives to build a bold and open culture of professionalism with a high retention rate.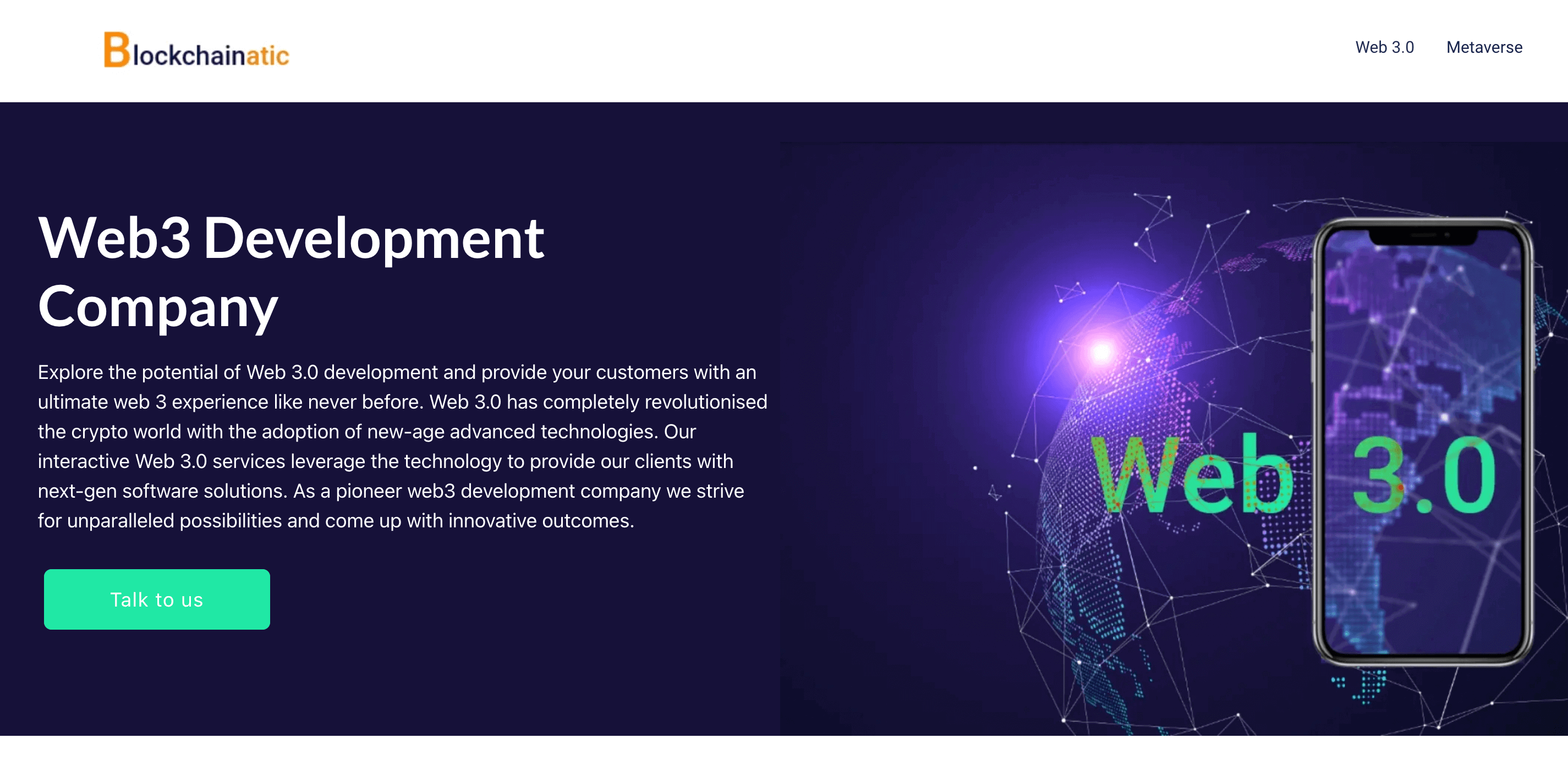 Blockchainatic is a leading blockchain development company that works with entrepreneurs, startups, and businesses to help them design, develop, and deploy blockchain and Web3 products. If you are looking for a blockchain development team who are young and enthusiastic about technology and on a budget, then Blockchainatic is your perfect choice. 
Their expert team of blockchain developers can help you create new ecosystems for software businesses that need to build MVPs from scratch, secure funding, and expand their products. 
They have experience working with global customers and employ a specialized development team engagement approach. After obtaining project specifications, they determine the essential roles and narrow down their talent pool to the most qualified devs.
Blockchainatic will help you deliver outstanding solutions in the areas of NFT games, DApps, DeFi, Web3, Smart Contracts, Blockchain Wallets, Metaverses, and more. 
Their experts use a variety of blockchain development tools and frameworks to create apps on EOS, Ripple, Solana, Polygon, Binance Smart Chain, Ethereum, and several other cryptocurrencies are among them. They also design decentralized cryptocurrency exchanges, produce their own coins and tokens, and offer blockchain technology consulting services.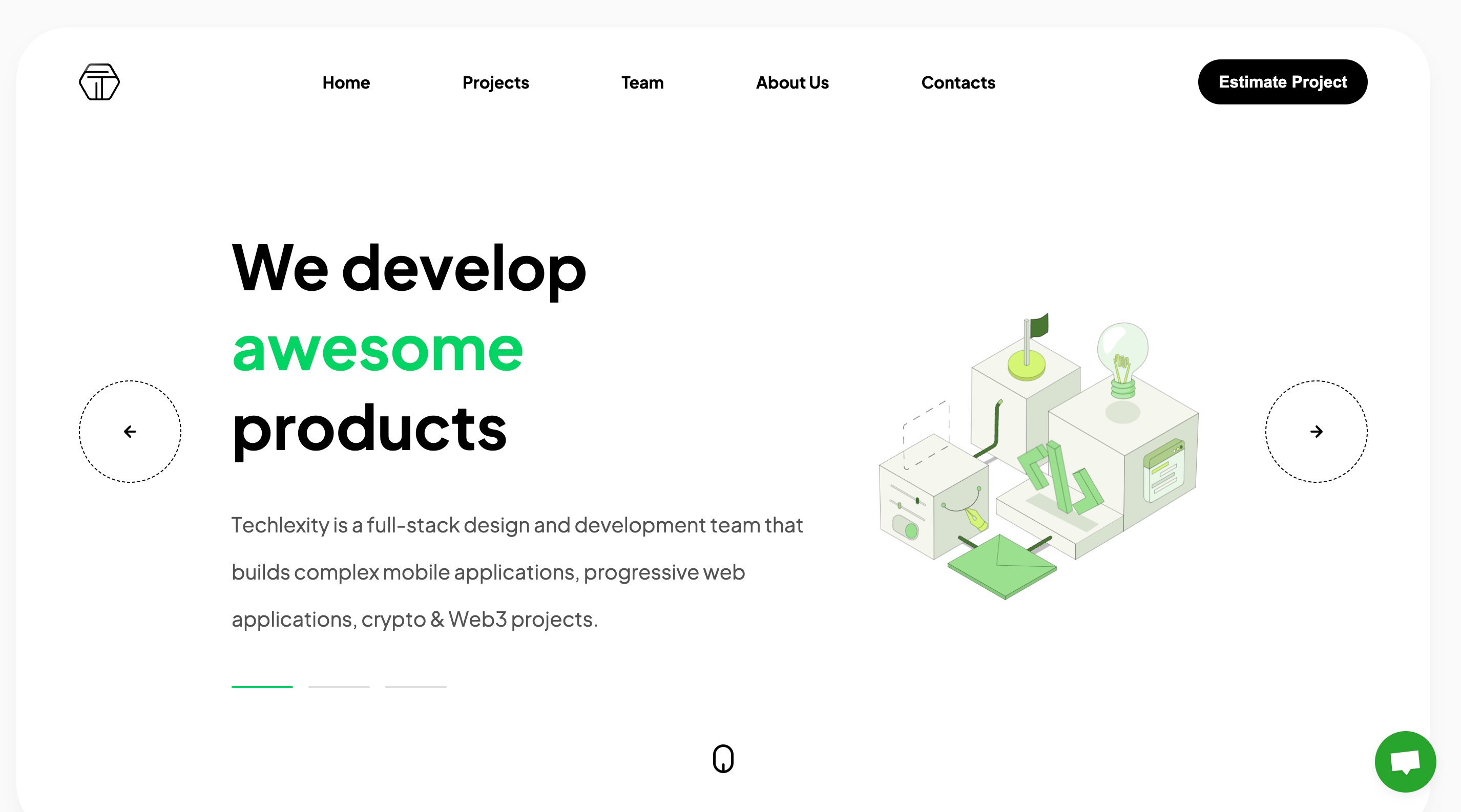 Techlexity is a full-stack IT firm specializing in complex blockchain & Web3 mobile and progressive web applications. The company consists of 28 forward-thinking team members ready to take your Web3 business to the next level. Being over 5 years on the market, they provide businesses with all the necessary tools and technology to develop powerful and innovative software solutions. 
Sports, NFT networking, transfer service, payment provider, streaming platform — Techlexity can help you design and develop a crypto project of any complexity and budget. During its relatively short but successful work period, Techlexity has helped numerous startups turn their ambitious ideas into reality, implementing next-gen expertise technology.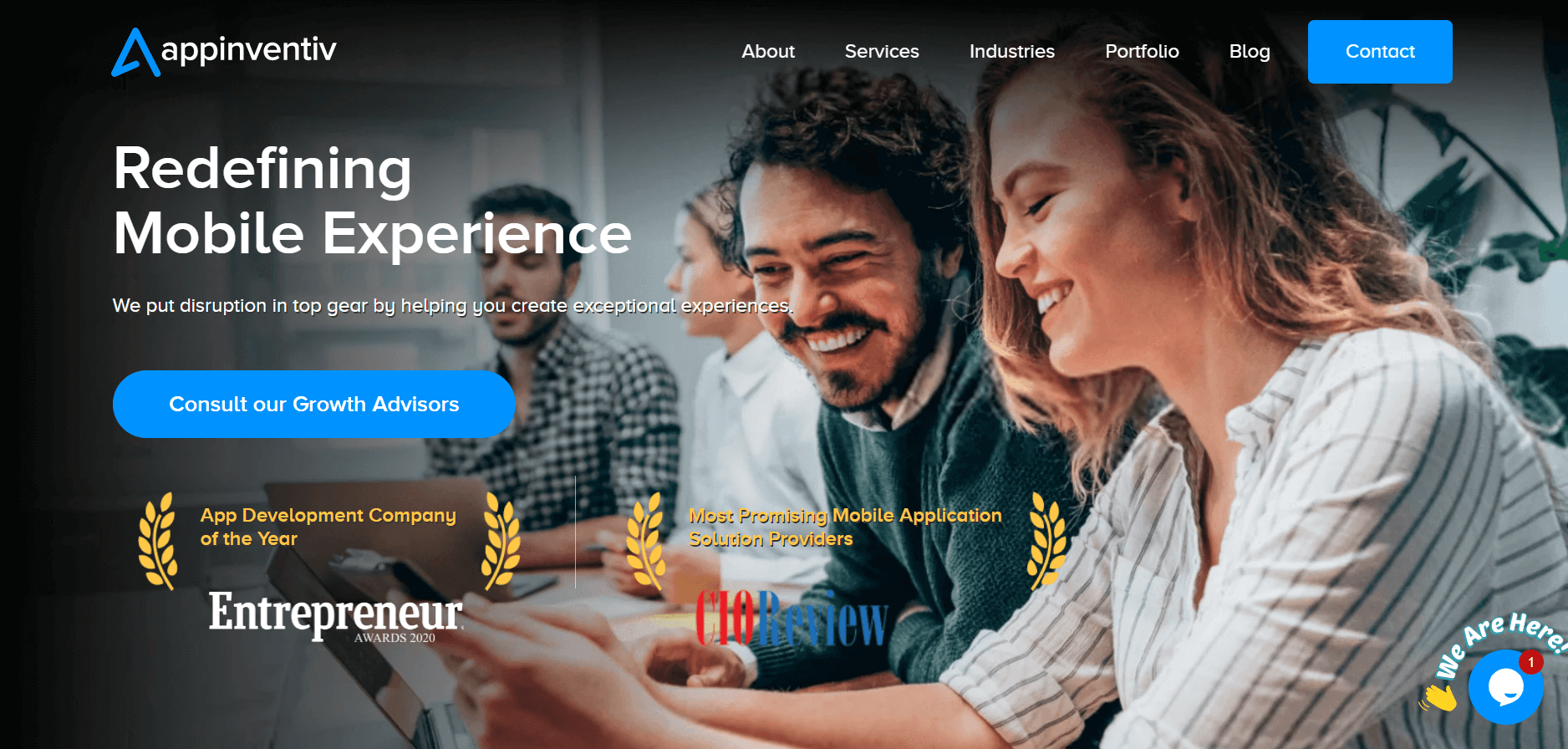 Offering the best range of enterprise-focussed blockchain development services, Appinventiv Technologies has, till now, supplied 1500+ digital solutions and worked on 150+ blockchain projects within just 7 years of being in the industry.
With its rich experience in developing immersive applications, the company serves as a top-notch software development company that can take a project off the ground to the height of success. Blockchain software developers at Appinventiv build thoroughly tested, glitch-free software solutions and implement various enhanced features that fulfill business needs and create a great immersive virtual environment.
With their approach of customer-centric & design-led engineering, they've empowered the vision of a global clientele, including American Express, Vodafone, KPMG, Asian Bank, EmiratesNBD, Virgin Group, Adidas, Americana Group and Bodyshop, with solutions that help them digitally transform and scale their operations. For the last 7+ years, they have served esteemed customers, from startups and digital-focused enterprises to Fortune 500 companies across domains including FinTech, HealthTech, FoodTech, Media, OTT, Commerce & EdTech.
They take pride in being the preferred digital transformation partner of leading Indian businesses while strengthening our presence in the US, MENA, Australia, and Europe, along with public sector entities of the Qatar & Indian Governments.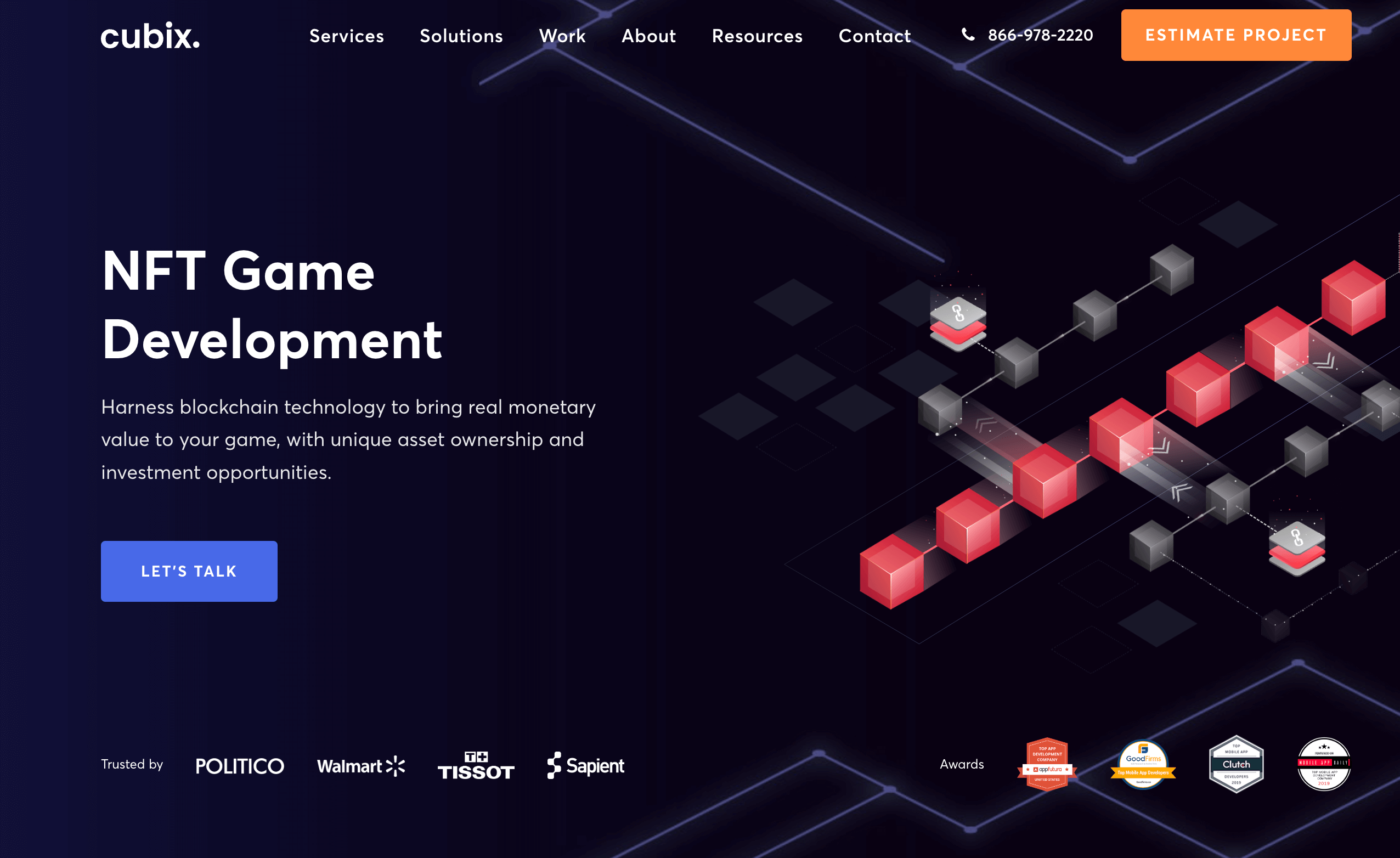 With over 14 years of expertise, Cubix is a leading blockchain development firm specializing in creating and integrating blockchain apps. Offering end-to-end services, the company delivers results-driven solutions for both enterprises and startups tailored to clients' specific requirements. 
Cubix implements blockchain solutions for companies in fintech, e-commerce, IoT, retail, education, health, banking, and other industries in over 50 countries. Headquartered in the US, the company provides the following services: consulting, co-development model, smart contract development, e-wallet platform, decentralization, cloud services, and blockchain for enterprises.
IT Rate, Upcity.com, Expertise.com, TopAppFirms, Clutch, and GoodFirms have all named the organization as one of the top blockchain development firms.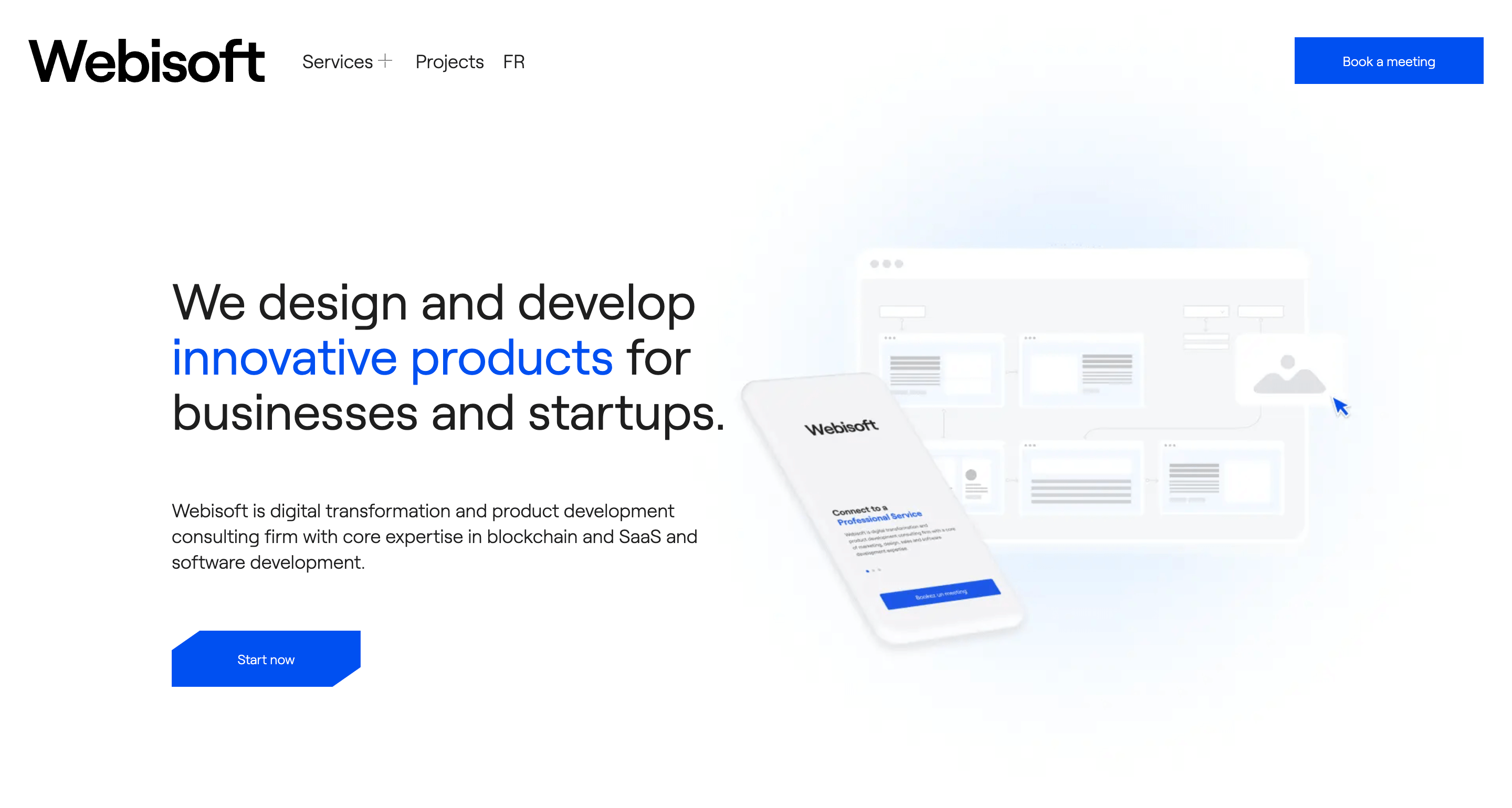 Webisoft is a Montreal-based full-service blockchain-focused software development company that, for over 6 years, has provided digital transformation services to both startups and enterprises. Created to deliver quick, responsive, secure, and easy-to-use apps and websites, the company utilizes the latest technology and dev approaches. 
Primarily oriented on the Solana, Ethereum, and Cosmos-based chains, Webisoft helps companies automate, integrate, or implement the necessary tools from scratch to take their business to the next level. They deliver the following types of software: blockchain apps, wallets, crypto exchanges, smart contracts, SaaS, websites, custom CRMs and EPRs, and numerous other advanced solutions. In addition to comprehensive product development, Webisoft provides UX/UI design, marketing, recruitment, and maintenance services.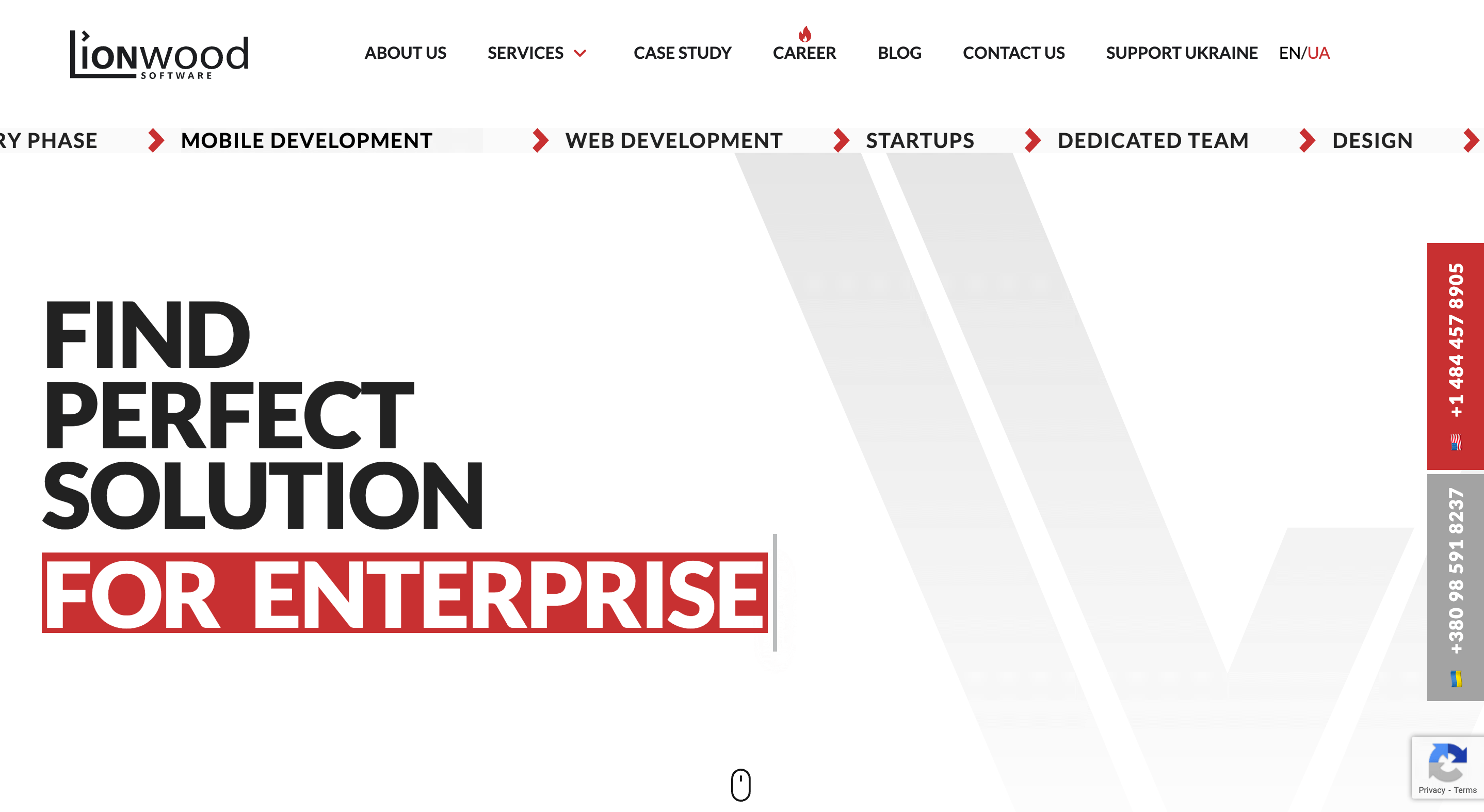 Lionwood is a top-rated blockchain development company that assists both startups and enterprises in staying modern and ahead of the competition using decentralized technology. Being on the market since 2017, the company has acquired the necessary skills to build a wide range of blockchain solutions – safe peer-to-peer payments, self-executing smart contracts, start your own cryptocurrency, or launch a Web3 project.
Lionwood helps businesses adapt new technology, innovate, and expand with the help of various proof-of-concept blockchain development services. Tech consulting, smart contracts, custom back-end development, mobile development, and blockchain security solutions — Lionwood will smoothly guide you throughout the entire software development process to deliver the perfect product. 
Providing a team of over 85 individuals with extensive technical experience in delivering digital solutions across a wide range of sectors, the company has delivered best-in-class solutions to clients from Switzerland, Germany, the Netherlands, the United Kingdom, the United States, Latvia, and Ukraine.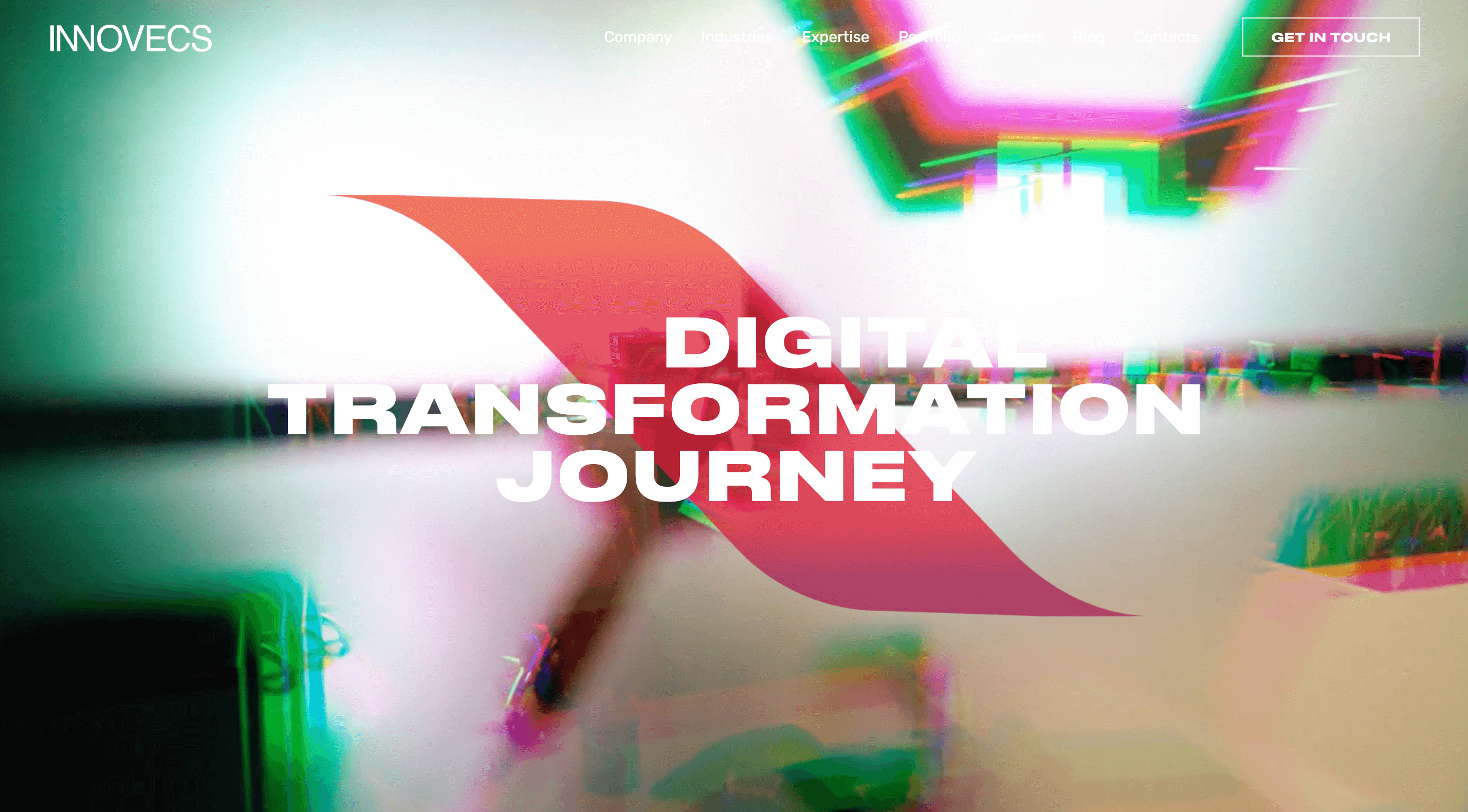 Innovecs is a rapidly expanding software development firm dedicated to pushing organizations to the next level by utilizing cutting-edge technologies such as blockchain, AI, ML, Big Data, and the Internet of Things. 
Founded in 2011, the company provides turnkey software development consulting and third-party services integration and revamps existing solutions. With a strong record of blockchain app development and consulting services, Innovecs offers solutions for the healthcare, e-commerce, gaming, and financial services industries. 
Innovecs has achieved over 212% growth over the past 3 years and boasts over 100 satisfied clients. With extensive experience in blockchain technology, their team can deliver anything from white-label solutions and enterprise-level distributed ledger software to digital wallets built into messengers.  
Founded in 2017, Interexy is the best blockchain services company in both Dubai and Miami. DeFi, P2E games, NFT markets, smart contracts, L1 and L2 development, crypto wallets, and gaming are the company's primary blockchain development sectors. 
Interexy focuses on NFT development, offering NFT for art, Metaverse, sports, and real estate, as well as providing NFT marketplace development, NFT development platforms, and NFT exchange development.
With a team of driven and professional blockchain developers, the company has already delivered 88 successful projects, ensuring great flexibility, reactivity, and proactivity at every stage of the process. Interexy constantly evolves and adapts to modern trends, ensuring that their solutions are both innovative and competitive.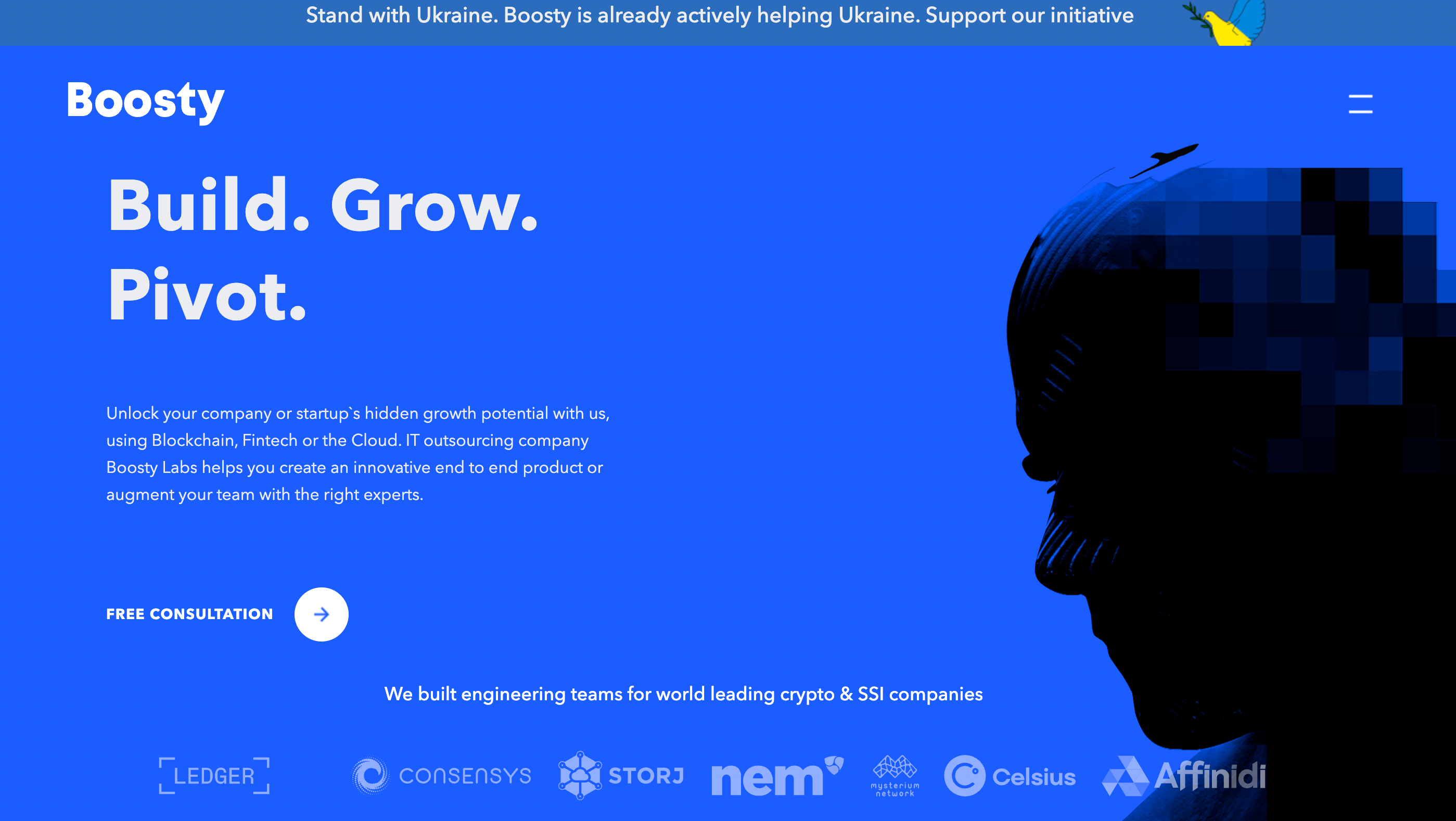 BoostyLabs is one of the best blockchain development companies, with over 5 years of experience in blockchain consulting, strategy, engineering, and product design on any scale. Whether you're a startup or an enterprise, the company employs its technical skills and solutions to effectively deliver outstanding results. 
With offices in Kyiv, London, New York, and Berlin, the Boosty Labs team provides solutions for gambling, retail, trading, manufacturing, automotive, education, and other industries. The company has already built highly talented development and design teams for McKinsey & Company, Samsung, Vodafone, Alfa Bank, and others. 
BoostyLabs has won numerous awards, continually proving its reliability and deep technical and product knowledge. Blockchain development, smart contract development, cryptocurrency exchanges, DeFi, Dapps, secure cryptocurrency storage — their team can deliver any digital solution according to your project idea, improving your business and addressing your customers' struggles.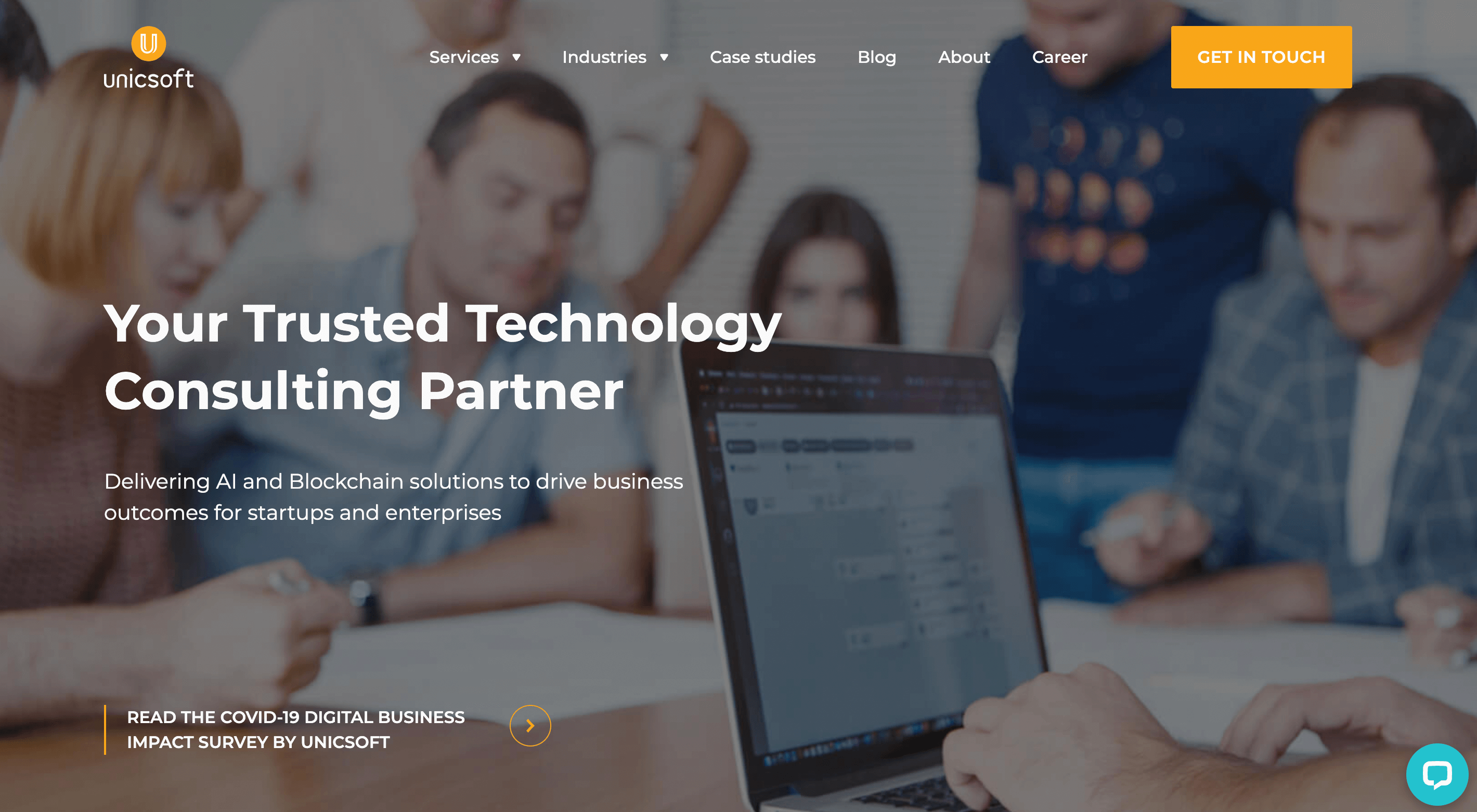 Unicsoft is a well-known blockchain development company with over 200 successfully completed projects. With a team of more than 150 blockchain developers, the company provides day-to-day services with transparency, clarity, and excellent client care. 
Since 2005, Unicsoft has grown by 20 times, steadily introducing innovative technologies and new approaches to providing outstanding results. In addition to blockchain development, Unicsoft offers services in the following sectors: dApps, PoC, Hyperledger, Ethereum apps, smart contracts, game development, Web3, NFT, DeFi, and cryptocurrency.
Unicsoft was recognized multiple times by GoodFirms, Clutch, Hackernoon, Gartner, MobileAppDaily, and other companies as a leading blockchain solutions company.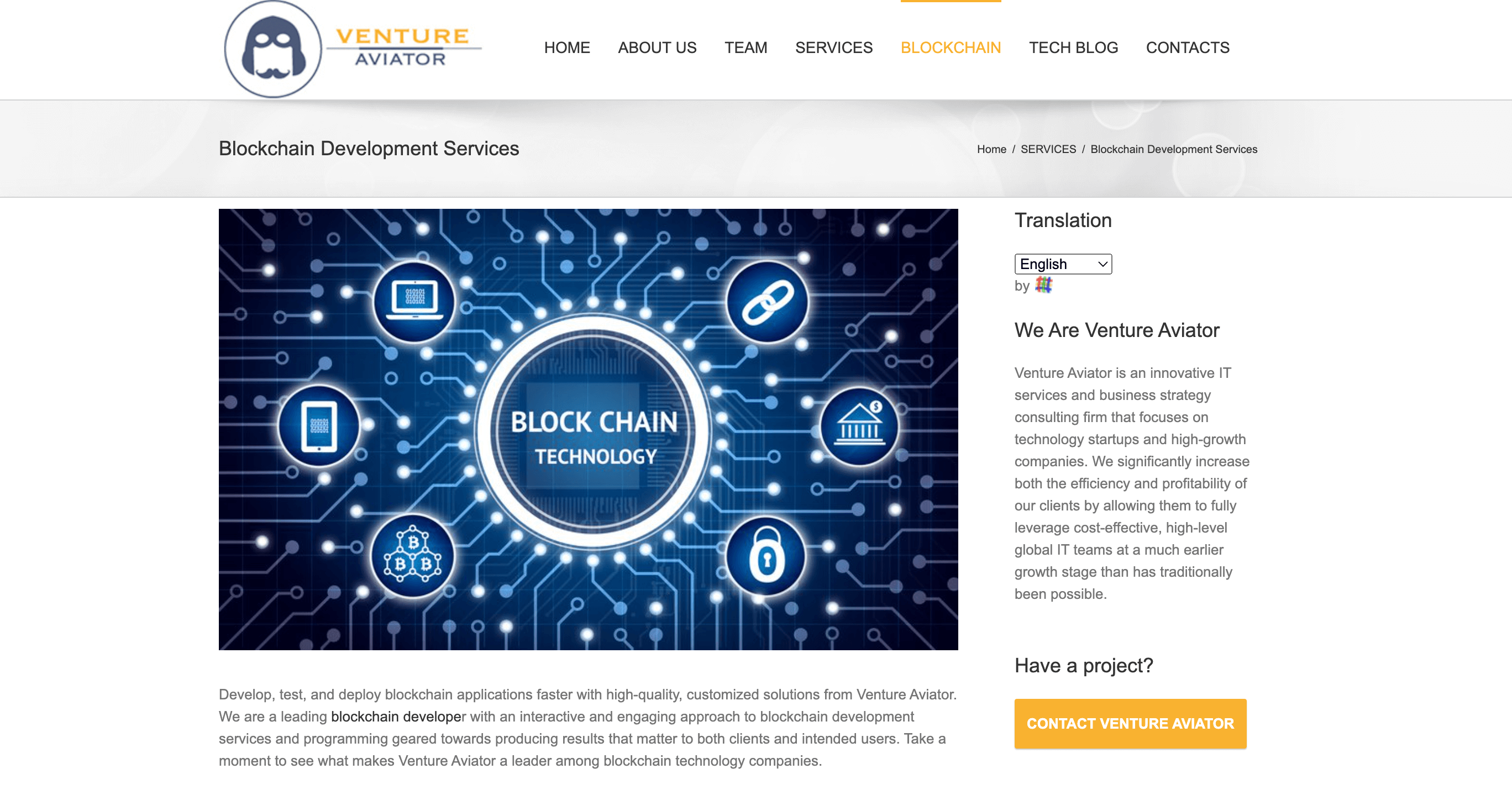 Venture Aviator is an award-winning blockchain development firm that specializes in integrating financial applications for both Fortune 500 and high-growth companies. Headquartered in New York City, the company provides the highest quality solutions for below-market prices internationally.
Venture Aviator offers first-rate design solutions with numerous outcomes for establishing blockchain services tailored to many different business models. The company's full-service blockchain development includes blockchain transition, related solidity, Dapp, Ethereum development, cryptocurrency development, ICO consulting, and blockchain implementation.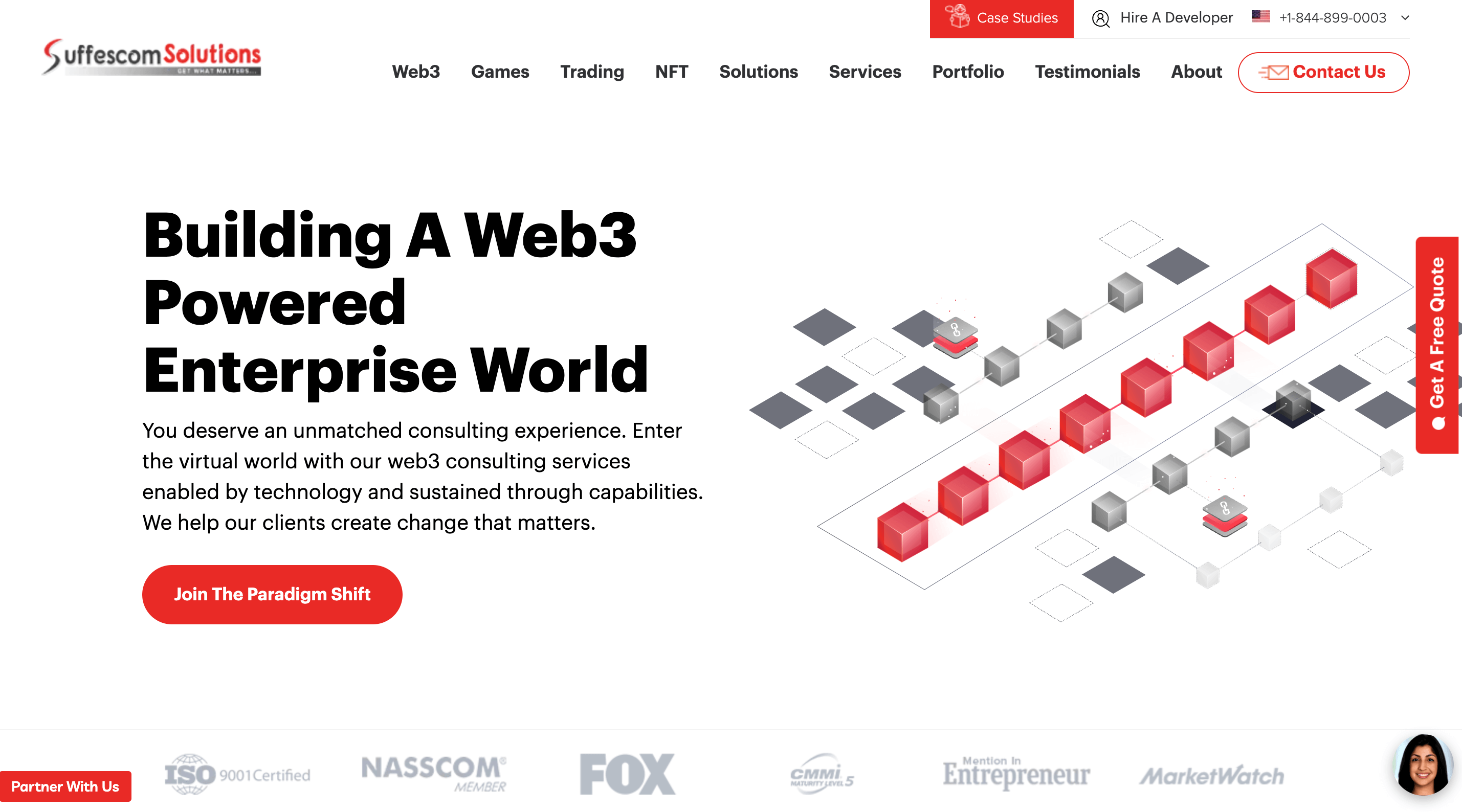 Suffescom Solutions is a leading blockchain development firm with over 5 years of expertise in blockchain technology and over 13 years of experience in the IT sector in general. Its services include the development of smart contracts, crypto and NFT exchange services, crypto wallets, forex, and cryptocurrency trading apps, and solutions for peer-to-peer gaming.
Headquartered in the US, Suffescom Solutions assists startups, NGOs, governmental organizations, and mid-scale enterprises in realizing the full potential of blockchain and achieving meaningful benefits. 
With a team of 750 employees, the company can build a project on any major blockchain platform (e.g., Solana, Hyperledger, Ethereum, Ripple, or Tezos) for the banking, healthcare, real estate, public sector, education, and tourism industries. 
Suffescom Solutions has successfully delivered over 300 solutions for more than 1,250 clients worldwide and is highly recognized by Clutch and GoodFirms.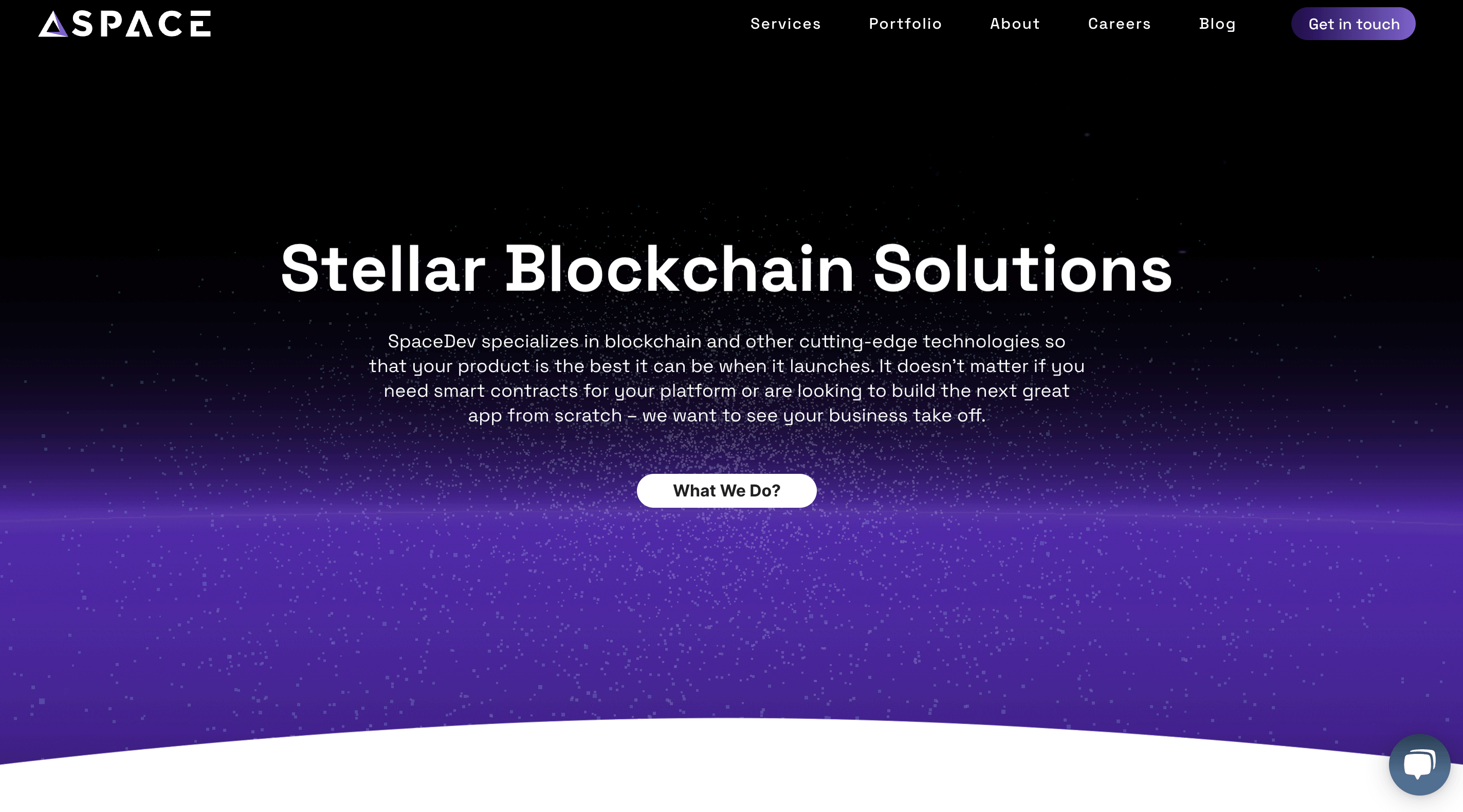 SpaceDev is a stellar software development provider specializing in blockchain and other cutting-edge technologies, helping clients convert their ideas into amazing solutions for over 7 years. 
Based in Montevideo, Uruguay, one of Latin America's technological powerhouses, the company has assembled an international team of highly driven professionals with deep knowledge and specialized skills. 
SpaceDev has completed over 120 projects for startups, governments, organizations, and enterprises, providing the following services: consulting, blockchain, DeFi, Web3, Metaverse, smart contract, cryptocurrency, wallet, web, and mobile development. It was ranked by Clutch as one of the top 3 custom software development companies in Uruguay. 
Whether you need smart contracts for your platform or are looking to build the next great app from scratch, SpaceDev can help your business take off.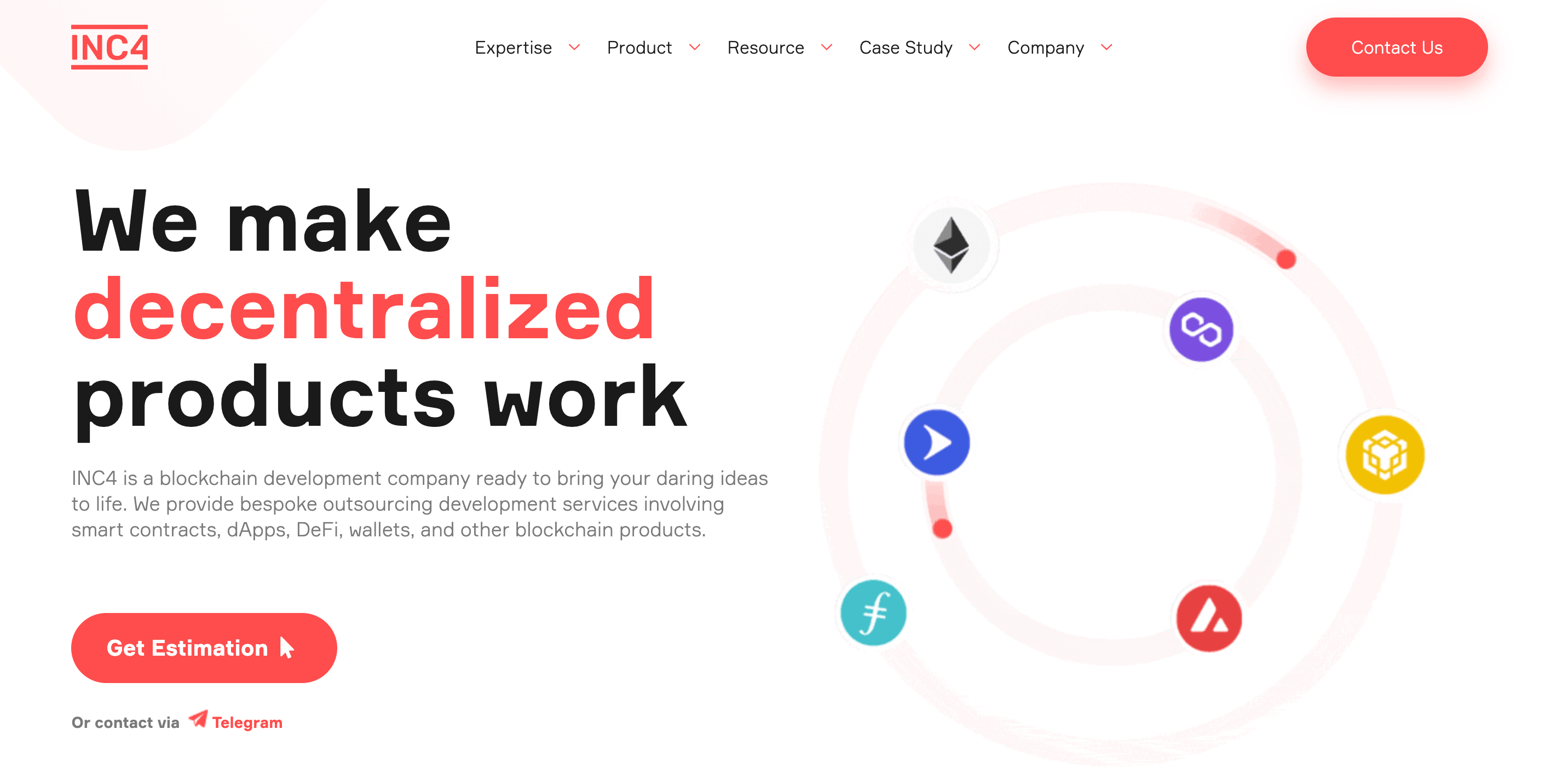 INC4 will be your reliable partner whenever you need Web3/blockchain development, DeFi, smart contracts, cryptocurrency wallets, or any other unique dApps. Since 2013 they have crafted and delivered over 80 projects involving blockchain infrastructure creation, tokenization, lending & staking platforms, NFT marketplaces, mining software, and other DLT products.
Their team excels at a diverse range of blockchain development tools and frameworks to craft decentralized applications on various prominent networks, including Binance Smart Chain, Ethereum, Polygon, Optimism, Arbitrum, Avalanche, and numerous others.
But their expertise is not limited to one area of blockchain development. INC4's professionals are technical and business experts from various industries, enabling them to tackle the toughest challenges. They bring best practices to any project, creating solutions from scratch as well as implementing new features for existing projects.
They also provide blockchain technology consulting services if you just have come up with a Web3 idea and want to check it with blockchain professionals.
Conclusion
There you have it: ReVerb's list of blockchain companies worthy of your attention.
The demand for blockchain software is currently at its peak, with businesses across all industries investing in blockchain development to obtain its benefits. Whenever you choose to outsource your project implementation, it's essential to find a reliable and trusted vendor. Hopefully, this list will help you choose a suitable company according to your business goals and requirements. 
If you want to add your company to this list, contact us by email, and after a thorough review, we'll decide whether it's a valuable addition.