Eastern Europe has become the home for the best software development companies recognized globally, with Romania boasting a vast talent pool of 160,000+ top-tier software engineers.
Romania has a 14.3% active growth rate in the information technology industry, which is predicted to quadruple by 2025. A well-coordinated Romanian education system promotes the prosperity of the IT industry, with over 10,000 engineering specialists graduating yearly.
Romania gave birth to the first high-tech software unicorn, UiPath, as well as other operations of worldwide software giants like IBM, HPm Microsoft, Intel, Oracle, Luxoft, and Amazon. 
What's more, the market size of software development in Romania was €3.2bn in 2022. And there's no doubt that this sector will grow even further in the near future.
Known for their extensive technical experience, flexibility, and English fluency, software developers in Romania are perfect partners for long-term cooperation.
All these outstanding benefits and growth potential make outsourcing to Romania a lucrative option. 
So let's look at the top software development companies in Romania that will help you implement your next project from A to Z smoothly and at the highest level.
The Best Software Development Companies In Romania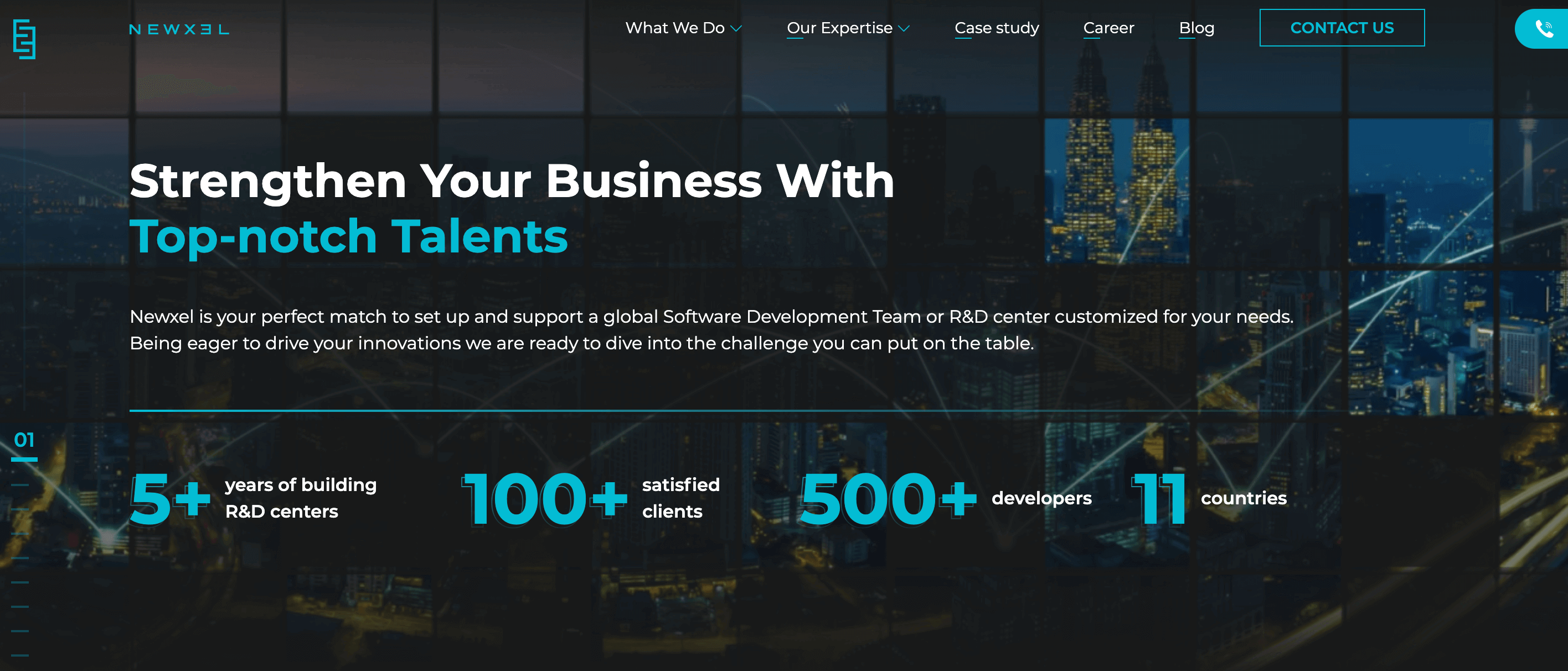 Starting strong with Nexwel — a top-rated software development company with over 7 years of experience and global R&D centers. Taking the title of the best IT outsourcing company in Romania, their team provides over 500 experts who can value-match skills for implementing any project idea.
Nexwel covers full-cycle software development, from discovery and UI/UX design to building a full-fledged digital product with further maintenance. All this follows a customer-centric approach and focuses on long-term collaboration.
The range of services they offer impresses: web & mobile, embedded software, NFT, Big Data, and game development, as well as product design, QA, and IT support.
Leveraging the power of cutting-edge technology, years of experience, and expertise in various fields, the Newxel team can handle projects of any type and complexity. 
Through its journey, Newxel has helped over 100 clients boost their IT growth by delivering top-notch digital products according to their unique business needs and goals. 
Newxel can start working on your project within 1 to 5 weeks since the first contact, becoming your trusted partner in Romania that shares your business culture and values.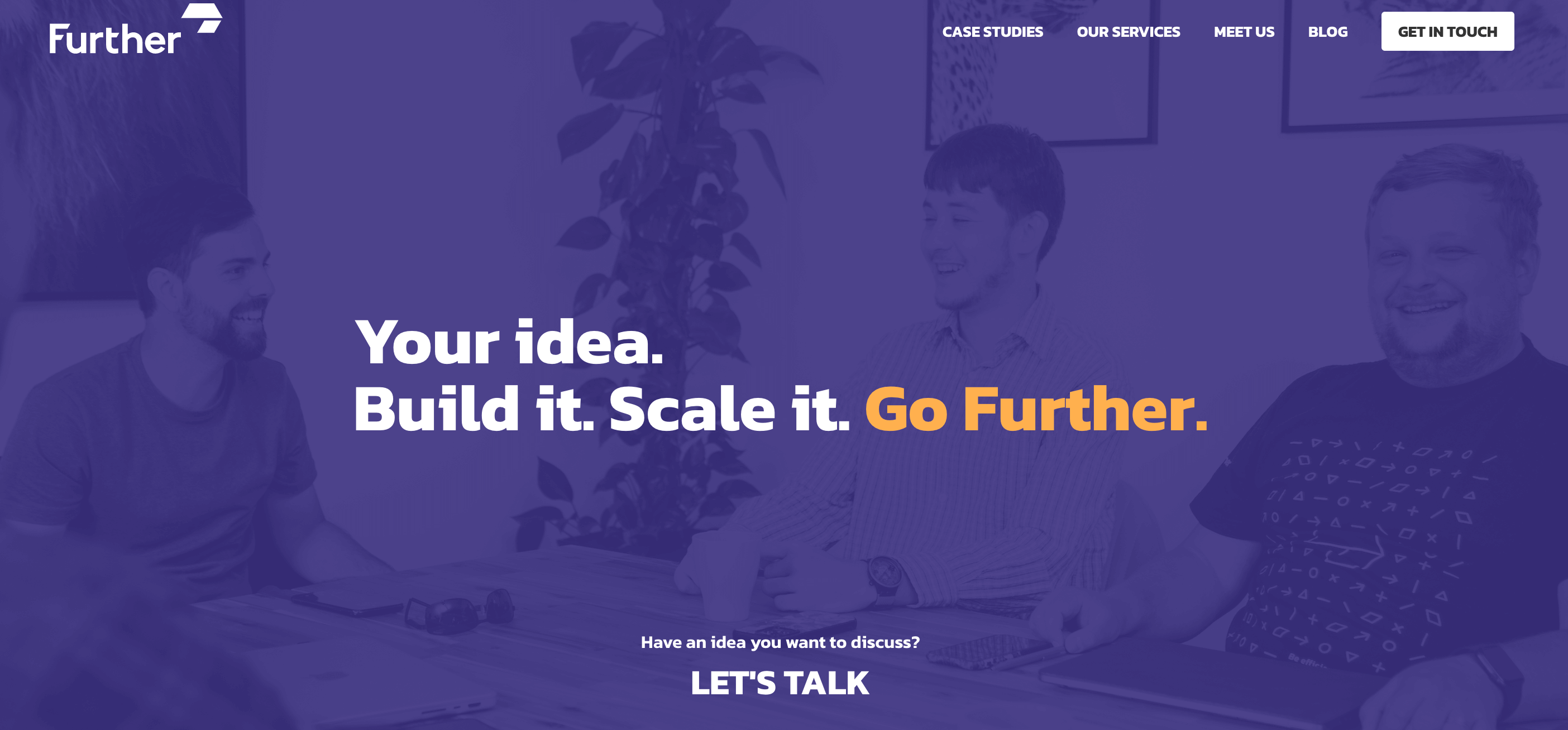 Further is a full-service product development company that delivers customer-centric digital solutions with exceptional UX design. From idea to execution and beyond, the company's mission is to assist small, medium, and large businesses by implementing scalable apps to help them stand out.
The best strategists, designers, and software developers in Romania collaborate with one purpose in mind – to help you go further. Taking time to understand the vision and needs of every company they partner with, Further tends to design and develop software solutions perfectly tailored to a business. 
Show your idea, and Further will help you create, develop, scale, and take it to the next level!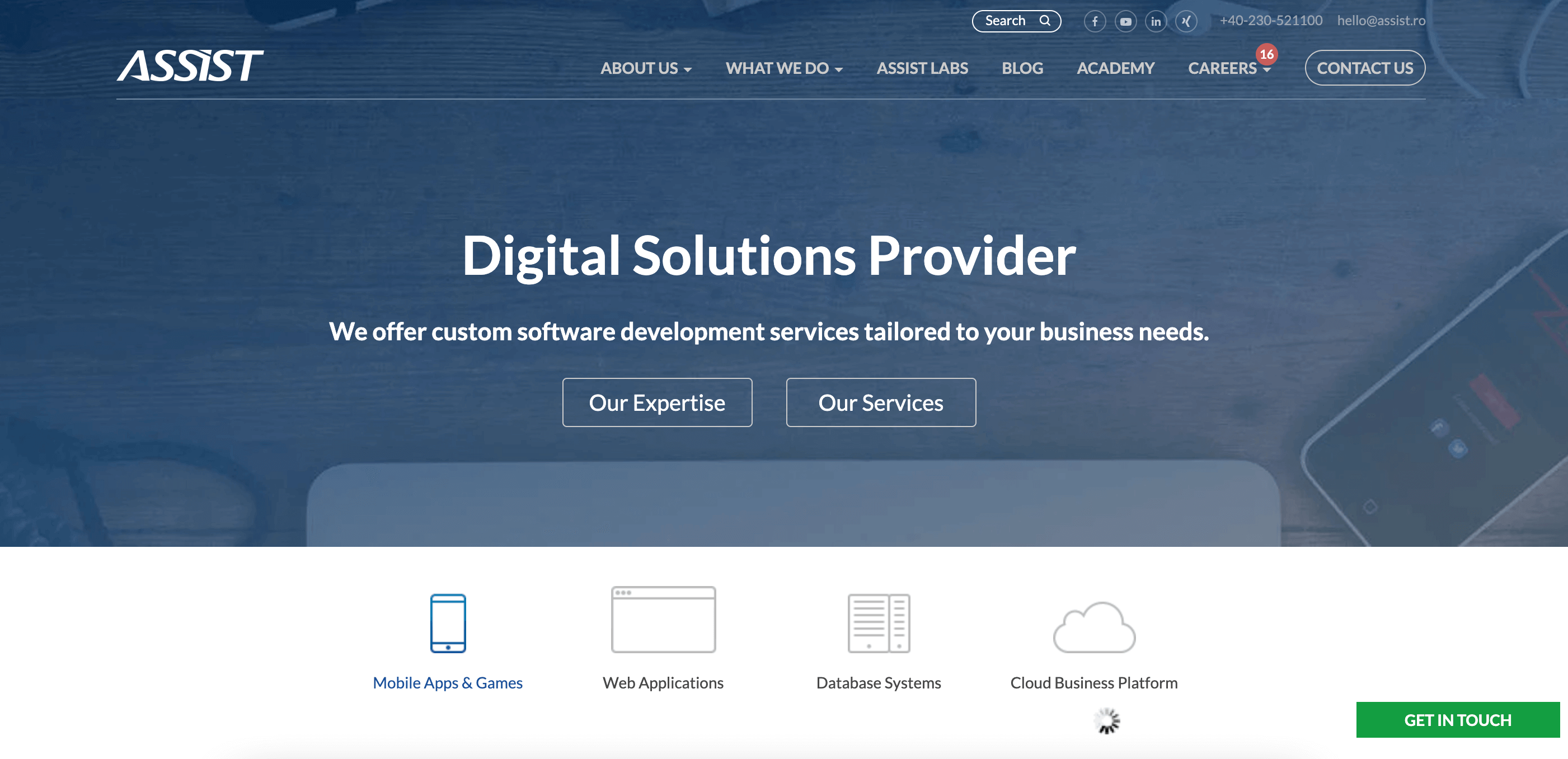 ASSIST Software is an award-winning software development company with over 30 years of experience in developing game-changing apps. 
Having hundreds of talented software engineers, QA experts, project managers, business analysts, solution architects, designers, and DevOps specialists, the company possesses all the skills needed to exceed clients' expectations and build impactful software using the latest technologies. 
Their cross-industry knowledge and solid business approach help them to provide long-term value to clients worldwide. Choosing ASSIST Software for your project means getting reinforced with the best engineering team that will bring your concept to life by thinking outside the box. 
In addition to earning awards for Research, Development, and High-Tech for medium-sized businesses, ASSIST is a certified Partner for Microsoft Gold, MongoDB, Amazon Web Services, Google Cloud, and OpenStack.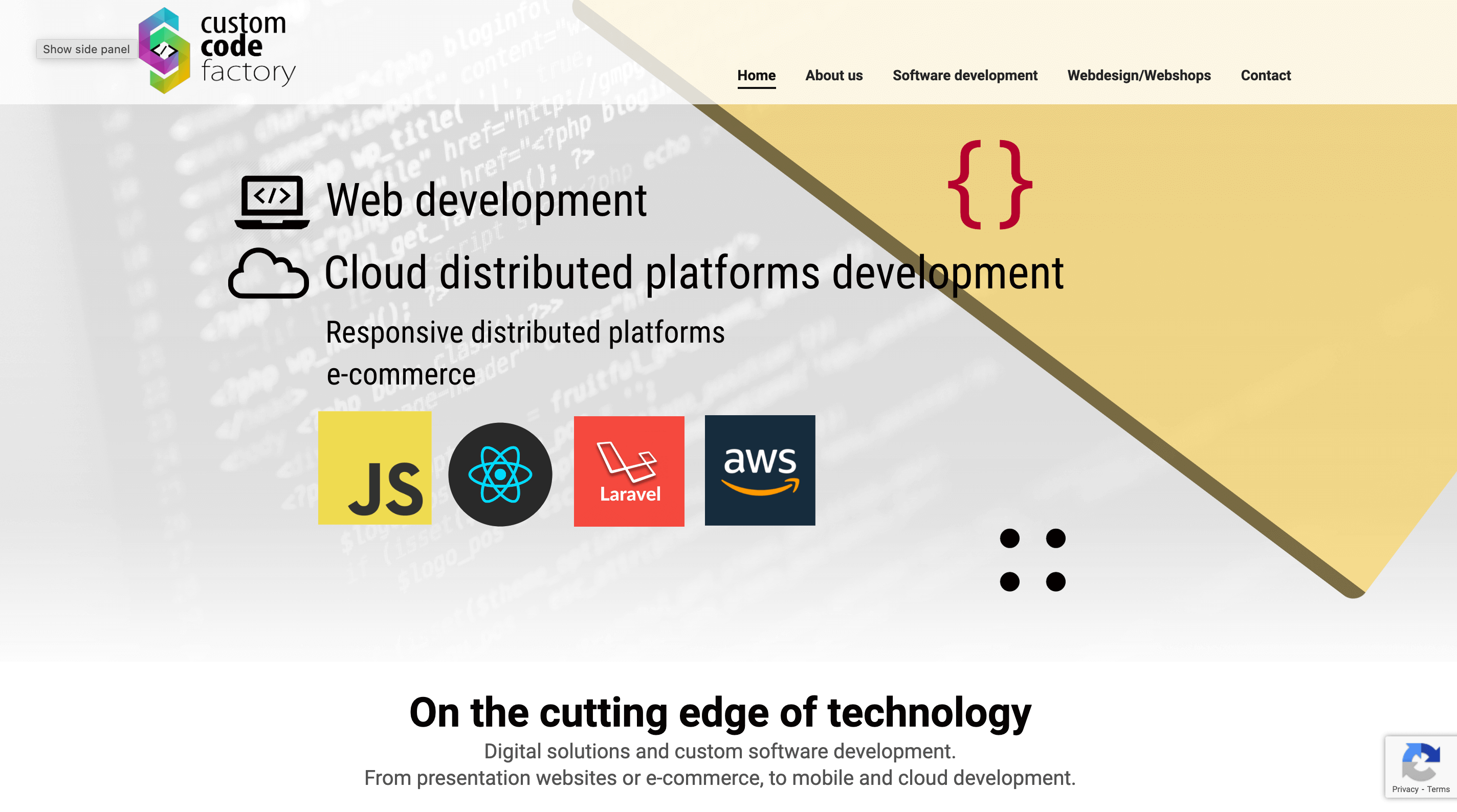 Custom Code Factory is a reliable software development company based in Romania that provides a wide range of IT services for businesses of different sizes and industries.
With over 4 years of extensive experience, the company can help you build business applications on multiple platforms and environments, focusing on stunning design, exceptional software architecture and code optimization. Their team has a rich background in web design, specializing in creating modern, intuitive web and mobile applications that offer great UX. In addition to building apps, the company also delivers fantastic websites, shops, and portals with the help of open-source and closed-source CMSs.
Providing end-to-end lifecycle expertise in an Agile environment— IT consulting, gathering, development, UX/UI design, testing, and project management — Custom Code Factory keeps up with the laster technology trends to deliver the best solution possible to fit your needs and budget.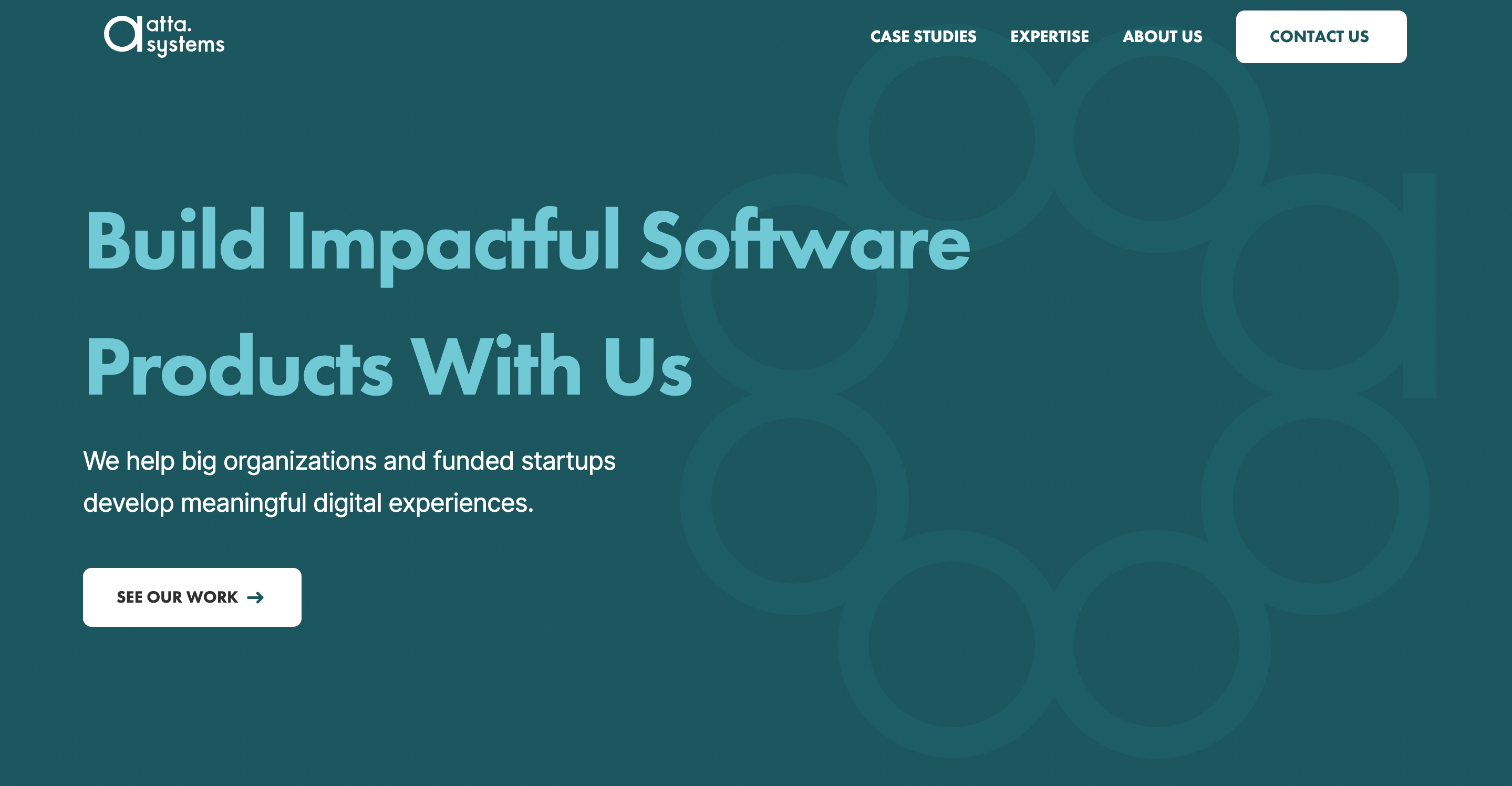 ​Atta Systems is a top IT company in Romania that delivers impactful digital products to clients worldwide. With extensive expertise in designing and developing meaningful software solutions for funded startups, high-growth companies, and large international organizations, the firm specializes in industries such as MedTech, EdTech, FinTech, and Government & Administration.
The team follows a product-centric approach to development and offers top-quality services in the areas of product strategy and design, data science, software engineering, and product marketing. Having a successful track record of building products at the scale used by millions of users globally, Atta Systems has taken 30+ apps to market, helped create $100M+ in new market value, and its clients have raised over $15M.
The company has received numerous awards and recognitions, including Clutch Top Developers in Romania 2021, ANIS Client of The Year 2020, ANIS Startup of the Year, Shortlist Best in Class, and so on. Supporting the values of integrity, commitment, passion, and teamwork, Atta Systems is the ideal tech partner for any organization seeking top-notch software development services.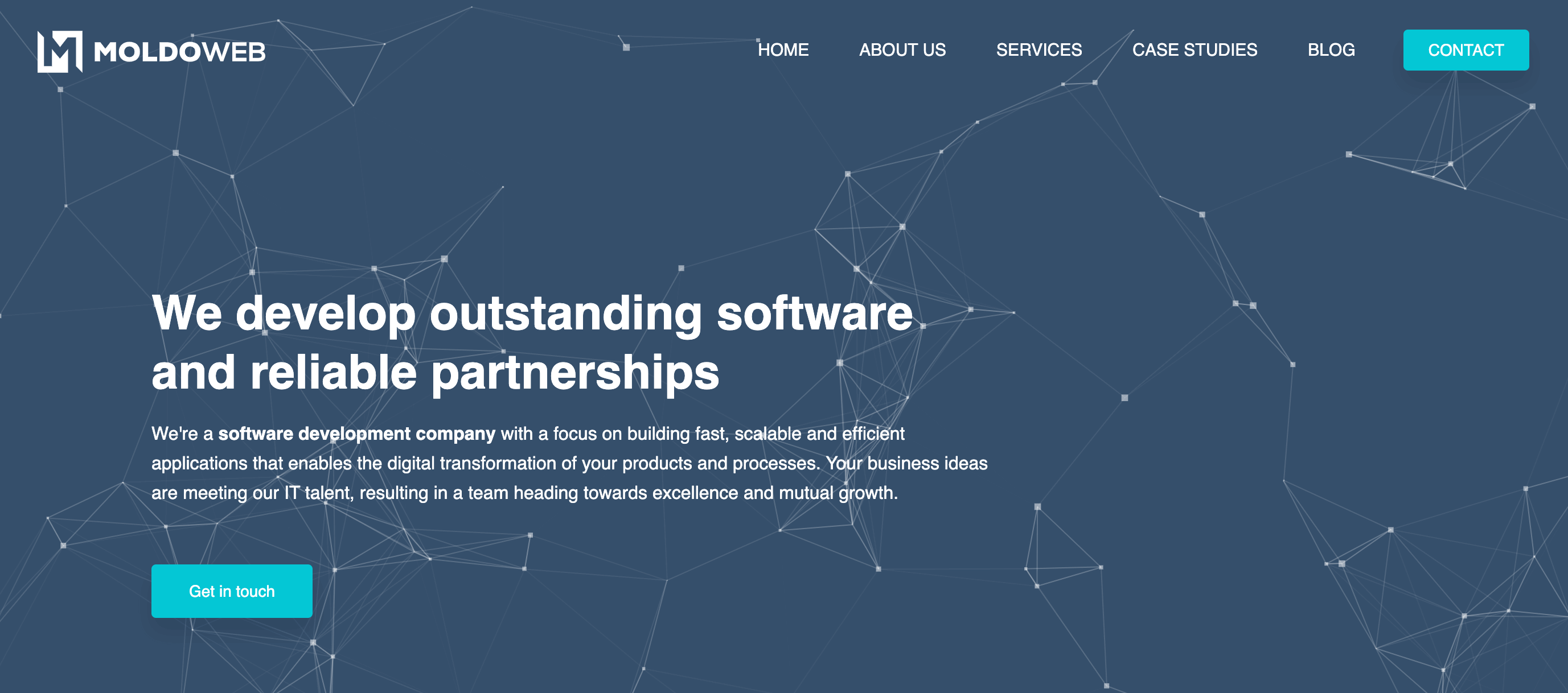 Founded in 2015, MoldoWEB is one of the best web and mobile app development firms in Romania that focuses on creating high-quality solutions and building long-term partnerships. 
In addition to providing custom software development, their world-class team also covers discovery and analysis, UI/UX design, and app maintenance services, allowing clients to trust their projects in MoldoWEB's hands. 
With a robust technology stack and over 7 years of experience, the company helps SMBs, charities & non-profits, and other IT companies with their digital transformation challenges. 
MoldoWEB's professional developers always strive for excellence and mutual progress when bringing your business ideas to life.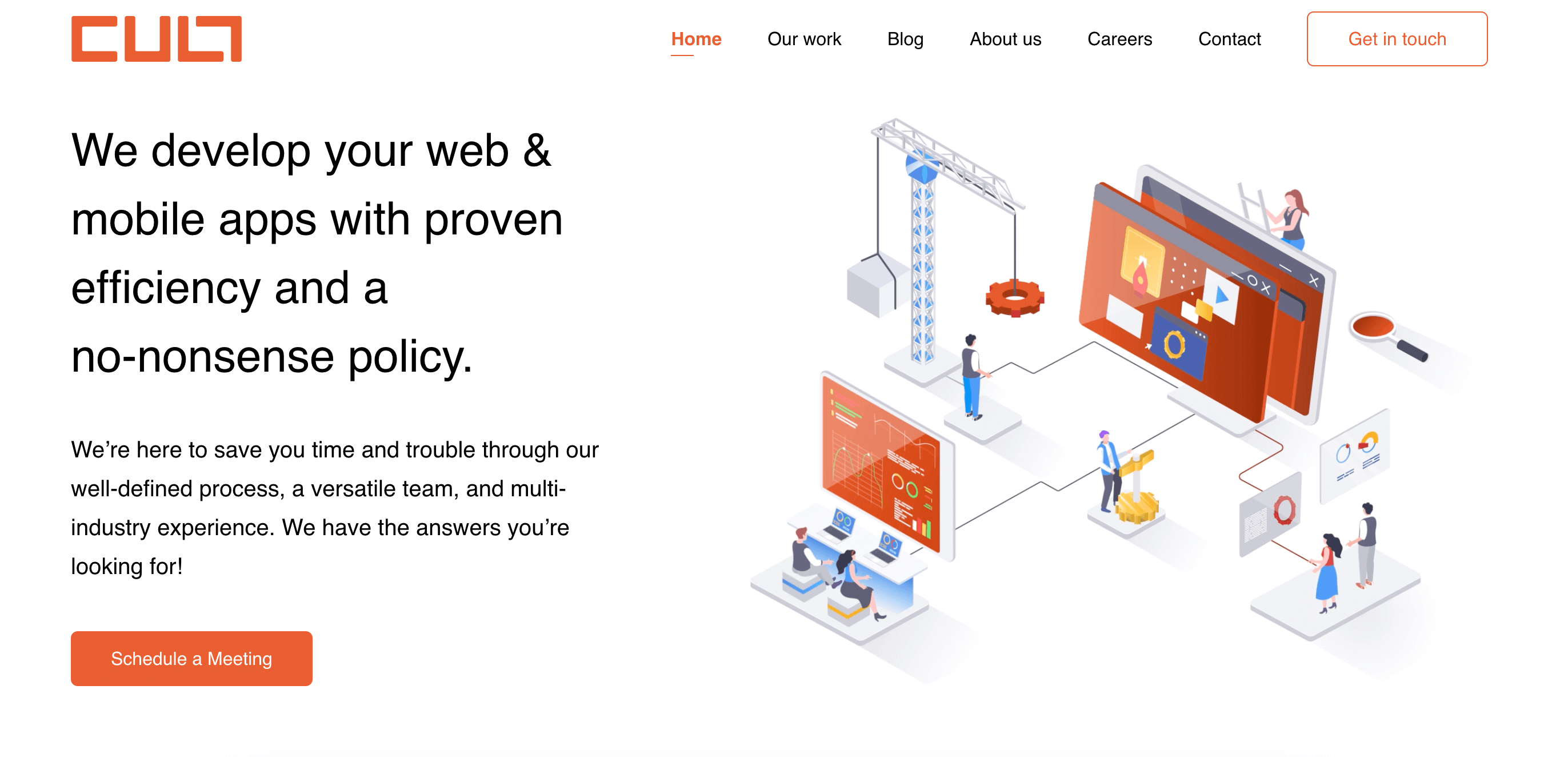 Cult of Coders is a reliable Romanian outsourcing software development firm that helps businesses with implementing scalable and high-performance software solutions. 
Delivering web & mobile development and design solutions since 2015, the company employs the best technology and practices to focus on growing respective industries. 
Founded by two passionate programmers, Cult of Coders mainly focuses on JavaScript, utilizing it to its fullest potential to provide robust web solutions. 
It's your go-to software provider in Eastern Europe for long-term partnerships if your key objectives are getting proven efficiency and saving time and effort.
WebGurus is a full-service Transylvania-based IT agency focused on web development. Since 2009, they have been delivering world-class UI/UX design, custom software development, consultation & optimization, and other digital transformation services to clients worldwide. 
Whether you manage a big or small company, WebGurus possesses deep technical knowledge, skills, and talent to deliver the best results on time and within budget according to your unique business needs.
Starting with performing thorough research and preparing detailed strategy and finishing with hosting and continuous maintenance, WebGurus will deliver fast and flawless software as they've already done for Mini, BMW, Profit, Nobilacasa, Tapptitude, and other noble clients.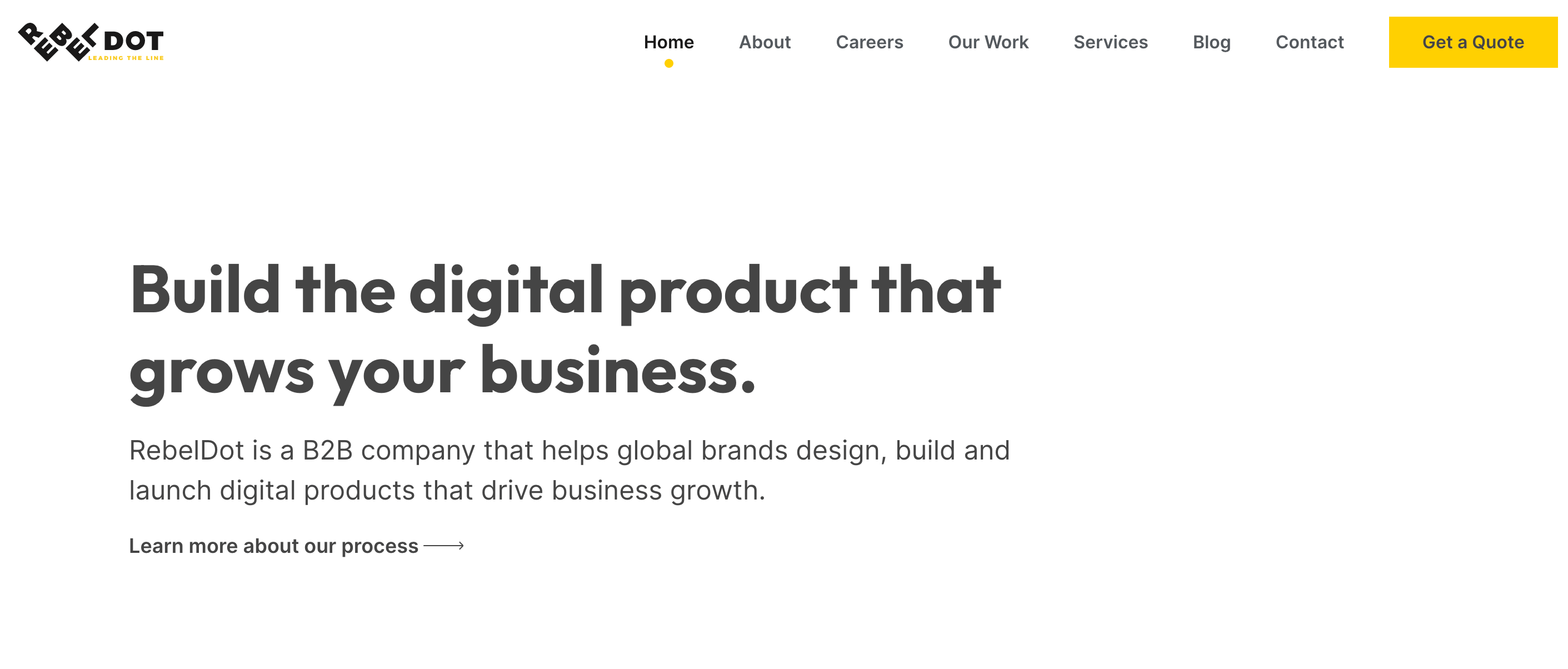 The top Romanian software firm, RebelDot, specializes in customer-focused web and mobile development and UX/UI design solutions. 
With a background in over 20 sectors, the company has a single mission — to create value through technology. Their team of passionate and innovative engineers assists businesses in developing transformative software and creating fantastic branding experiences.
Being a Microsoft Gold Partner for Application Development, Application Integration, and Cloud Platform, RebelDot has acquired the necessary expertise to help medium businesses and startups turn their ideas into reality.
From MVP to continuous maintenance, the company offers full transparency, ongoing consultancy, and long-term partnership.
Roweb is a trusted software service provider with a strong track record of completing over 1,000 challenging projects for clients in 30 countries using the dedicated team approach. 
Being for 16+ years in business, the company has over 127 full-time skilled software experts on board who create high-performance web, desktop, and mobile applications, as well as beautiful and scalable UX-enriched websites, online portals, and e-commerce solutions.
They work with companies of all sizes, from startups to enterprises, acquiring the necessary knowledge to deliver end-to-end digital products with the highest success rates. 
Some of Roweb's prominent clients are Porsche, Teilor, Litera, Eucom, Seatbelt Consulting, CIM, and others.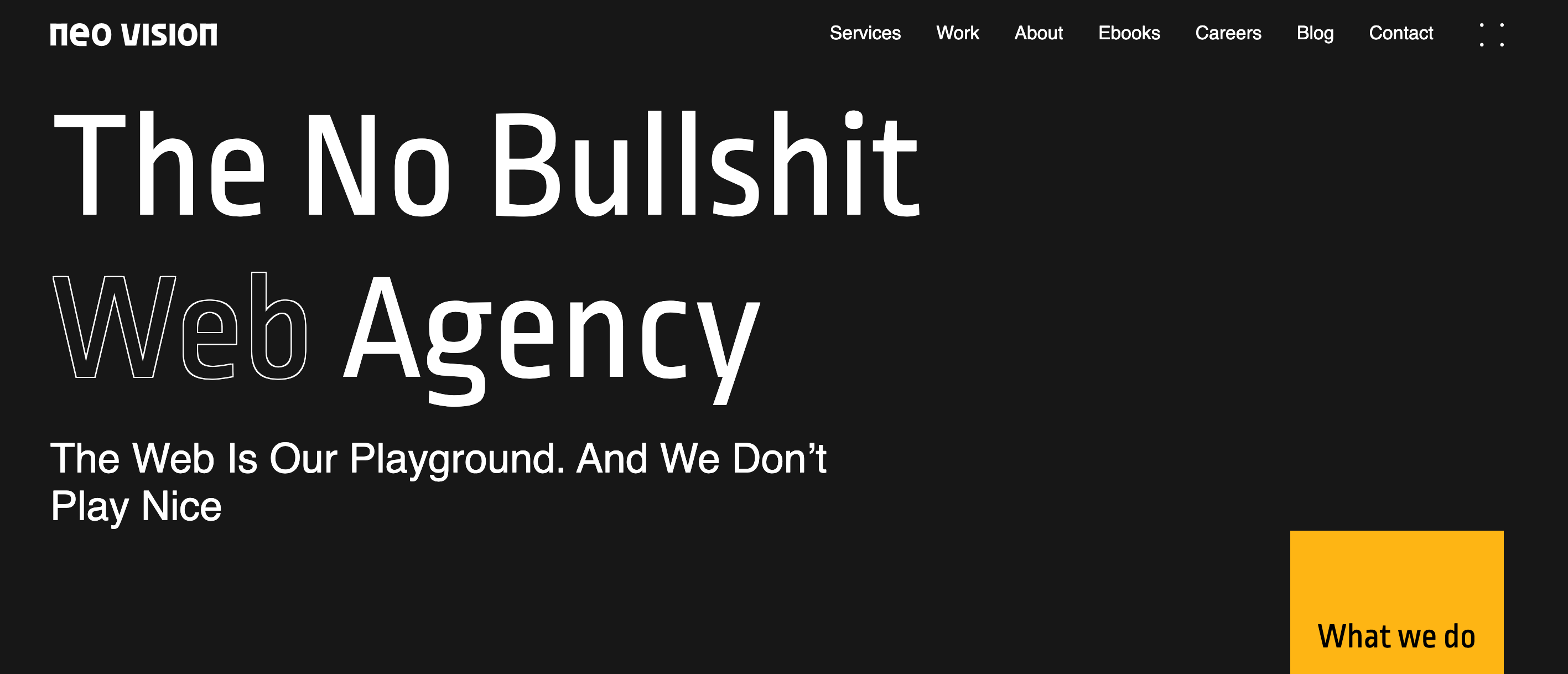 Neo Vision creates one-of-a-kind websites and apps to help clients reach a larger audience using their unique approach, vast knowledge, and years of expertise. 
Their witty geeks with 8+ years of experience will help you get from bold ideas to launched full-scale solutions to give you a competitive advantage in the digital world. 
From web & mobile app development and custom software to IoT, BPA, AI, and DevOps — Neo Vision can build and design software of any type and complexity.
The company has worked with Forbes Romania, Mingo, Confidas, Luive, and other famous companies, building perfect apps and solutions for their business goals. 
If you're searching for all-powerful developers in Romania for hire, Neo Vision is the right agency for you!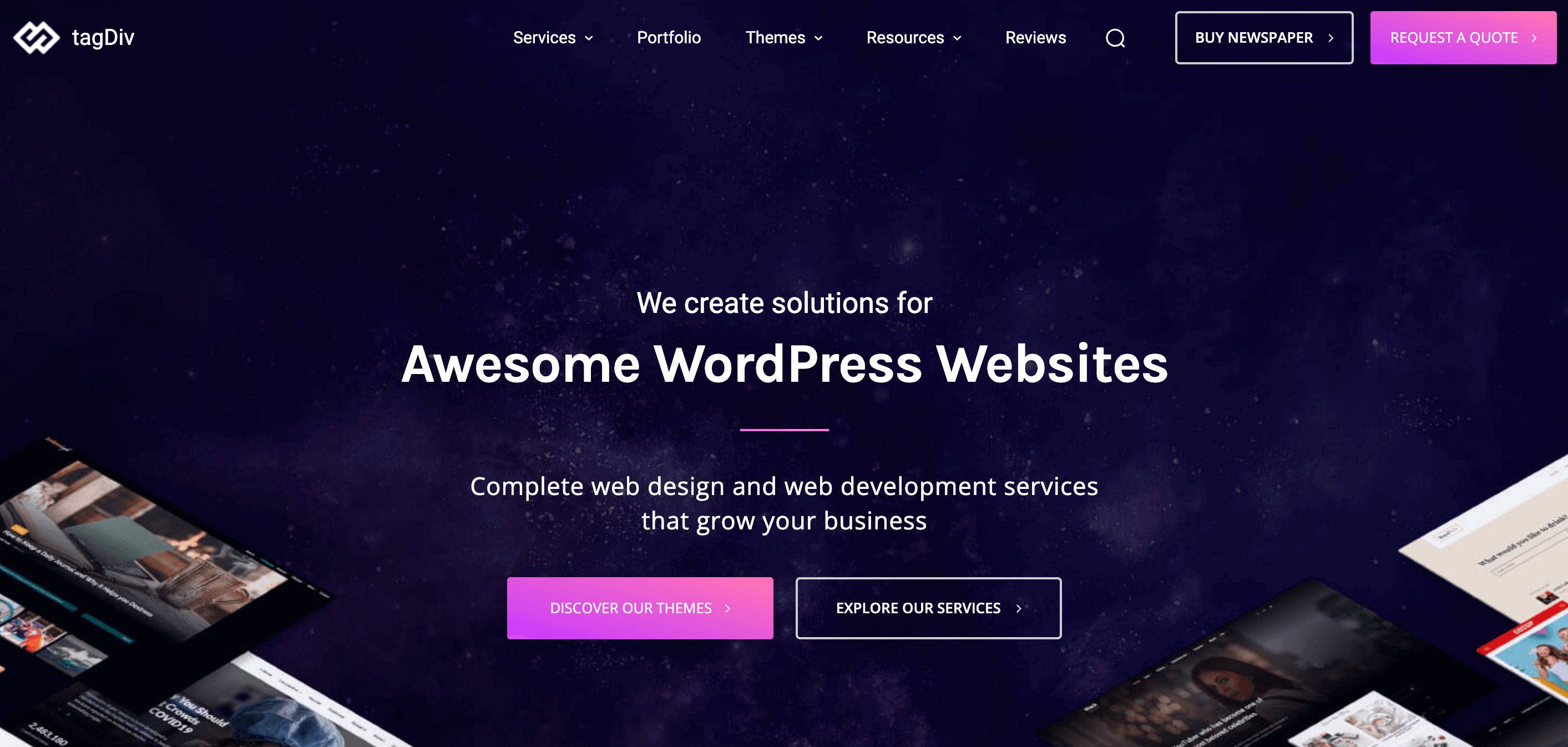 tagDiv is a team of innovators, talented designers, support professionals, and top-level developers in Romania collaborating to create beautiful and effective digital solutions. 
With 12+ years of web development expertise, the company solves various customers' challenges by developing cutting-edge software and design solutions. From eCommerce, online portals, and CMS to complicated sites — tagDiv can create and design any type of website, ensuring seamless functionality, intuitive content management, and beautiful UI.
Delivering their technical and creative expertise, tagDiv assists blogs, businesses, organizations, governments, agencies, and startups from over 136 countries in creating an engaging online presence to achieve their digital goals effectively. 
Conclusion
Romania is a top destination for finding a world-class software development partner that will deliver the best digital products according to your company's vision, objectives, and requirements. 
We hope this list of the best software development companies in Romania will help you choose a suitable company for a long-term partnership and impactful results. 
If you want to add your company to this list, please contact us via email. After a thorough review, we'll consider whether it's a valuable addition.