With over 3 billion smartphone users worldwide and an increasing number of people relying on their mobile devices for daily activities, the demand for mobile apps is rising rapidly. 
The modern tech sector has expanded beyond traditional software development services; emerging technologies such as artificial intelligence, machine learning, and big data have opened up new possibilities for businesses to create innovative and engaging mobile apps with personalized user experiences.
Given the tremendous number of companies offering mobile app development services all around the world, choosing the right partner that suits your business needs perfectly might be a tough task. To narrow your choice down, consider starting with a local search, for example, in Poland. The Polish IT sector takes the leading position in the European market, ranked as the sixth most attractive location for outsourcing services globally. 
In this article, we overview the best mobile app developers in Poland, highlighting their areas of expertise and key features. Whether you're looking for a company with experience in a particular technology, industry, or service, we are here to help you find the best-fit partner.
The Best Mobile App Development Companies In Poland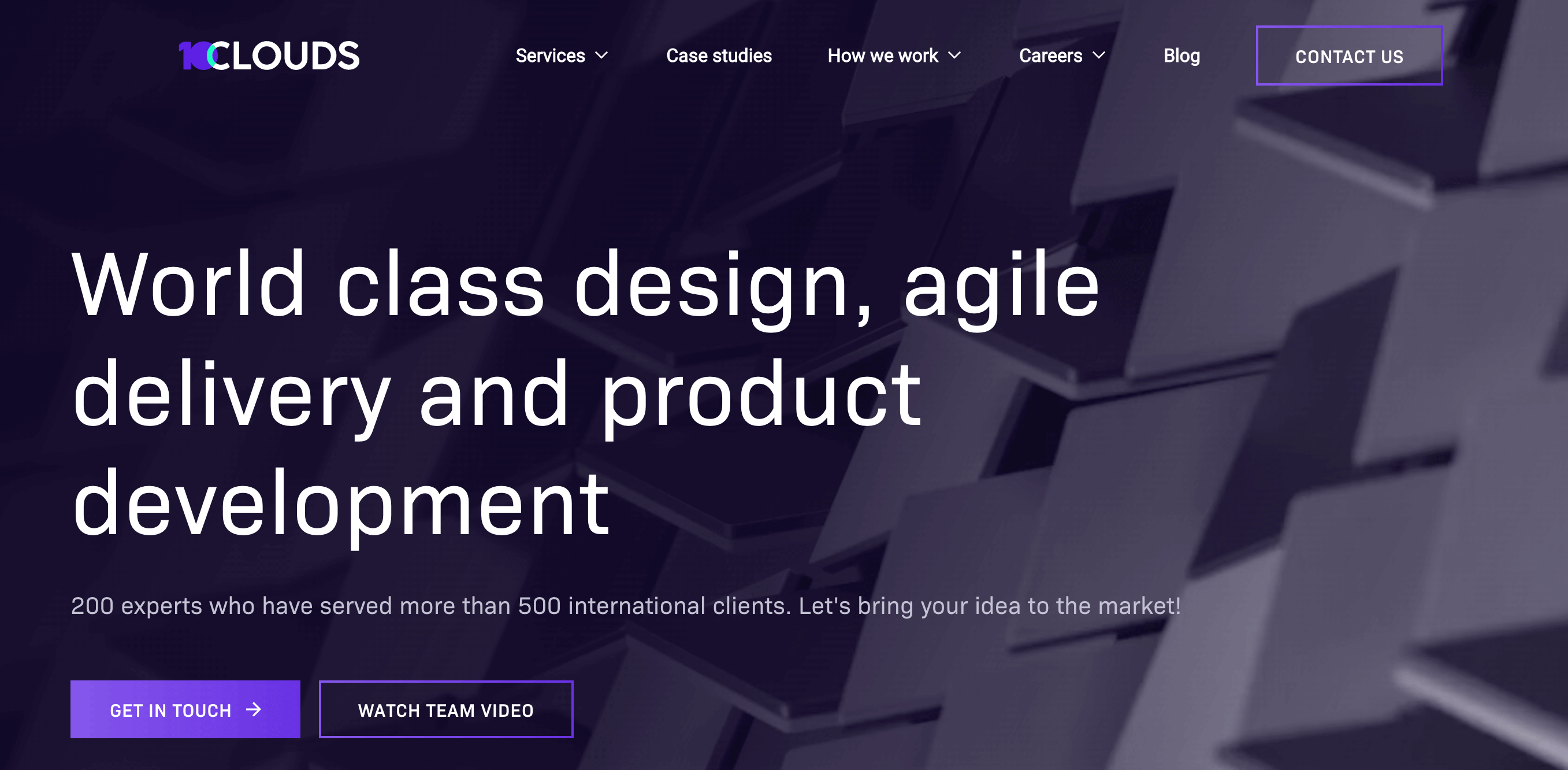 10Clouds is recognized as one of the best mobile app development companies in Poland, designing and building top-quality apps for growing businesses and corporations worldwide, serving customers from the USA, Canada, Western Europe, and Australia. Their work was featured on TechCrunch, The Economist, The New York Times, Wired, and numerous other reputable media outlets.
The engineers at 10Clouds put a special focus on the discovery phase in every project to avoid risks and achieve the best possible result; thus, they always start with an MVP development. Another team's distinctive features are its outstanding UX design and branding skills to shape user experience and create a truly memorable app presence in the App Store or Google Play. 
With top-notch design experts and mobile app developers proficient in various programming languages and frameworks,  10Clouds is a one-stop shop for all your app development needs. 
Services and expertise:

web and mobile app development, product design, illustration, FinTech development, machine learning, blockchain, testing, DevOps, MLops

Tech stack:

Kotlin, Swift, Flutter, HTML, Angular,

ReactJS, Python, Django, NodeJS, Express, Nest, AWS

Team size:

250+ experts

Portfolio:

Wishu, Crescent, Coinquista, Swile, Aleph Zero, Qenta, TrustStamp, Earnity 

Location: Polish offices in

Warsaw, Poznan, and Wroclaw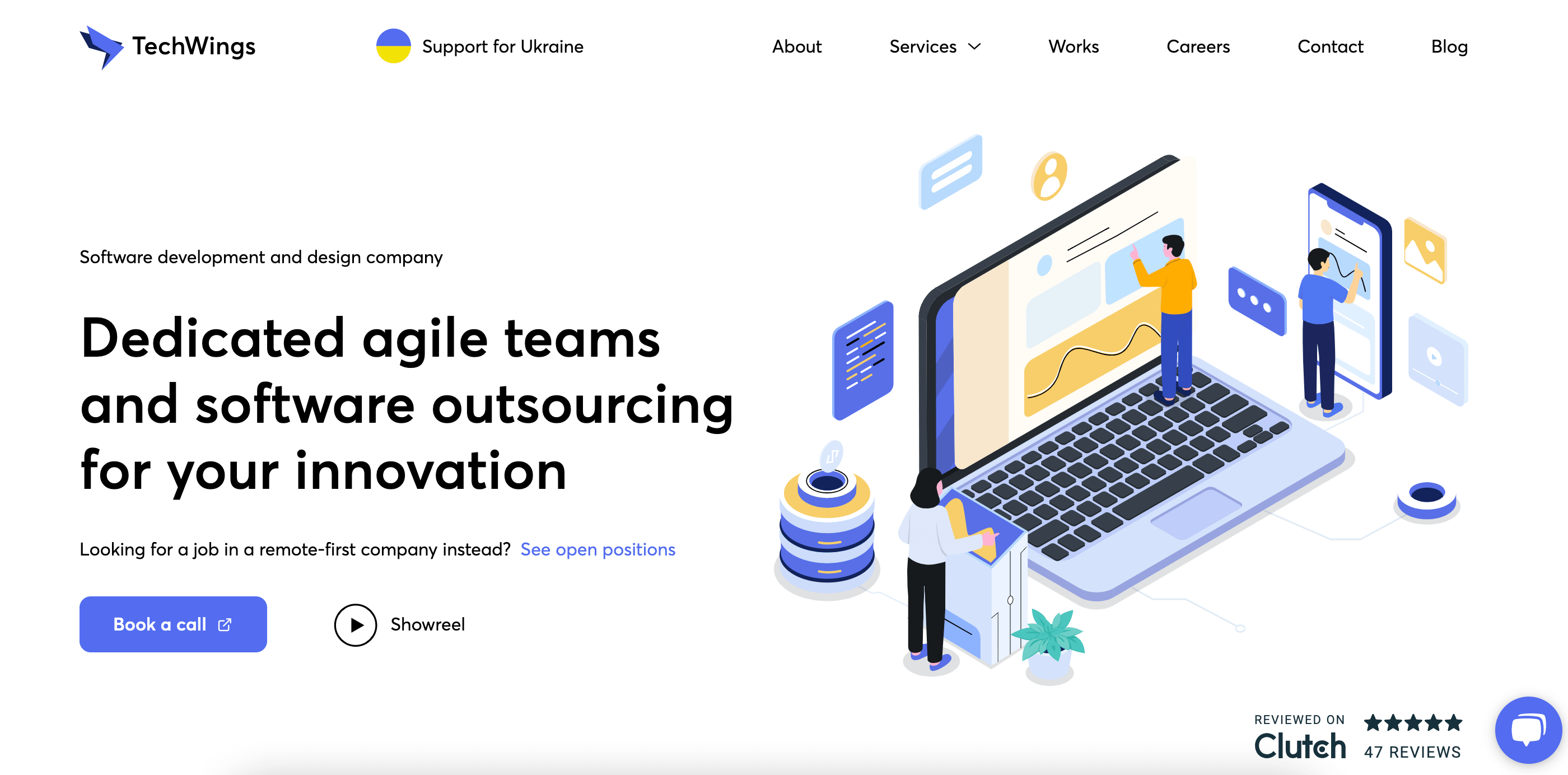 TechWings offers comprehensive services to build mobile applications that stay competitive, engage new customers, and automate workflows. Their clients benefit from reduced expenses and increased traction, revenue, and business transparency.
The team at TechWings specializes in building native, cross-platform, and hybrid apps leveraging the power of modern technologies like IoT, AR/VR, AI/ML, and Smart TV tailored to your business needs. Also, the company follows an agile approach to accelerate the development process and ensure total transparency. 
With 150+ delivered projects for global customers and rich expertise in AdTech, EdTech, InsurTech, Retail, and other sectors, TechWings can take digital projects of any complexity and help your business to gain success. 
Services and expertise:

web and mobile app development, product design, research and development, consulting, DevOps and automation, QA, testing

Tech stack: Flutter,

Swift, RxSwift, Kotlin, Java, RxJava, ARCore, Blazor, Django, Node.JS, Flask, Microsoft Azure, AWS, Google Cloud

 
Team size:

250+ experts

Portfolio:

Daymon, Zirra, Microsoft, Modento, SuperDraft, The Brussels Times, Prosmar, Orpyx, Lethub, Standard Bank. 

Location:

Krakow, Poland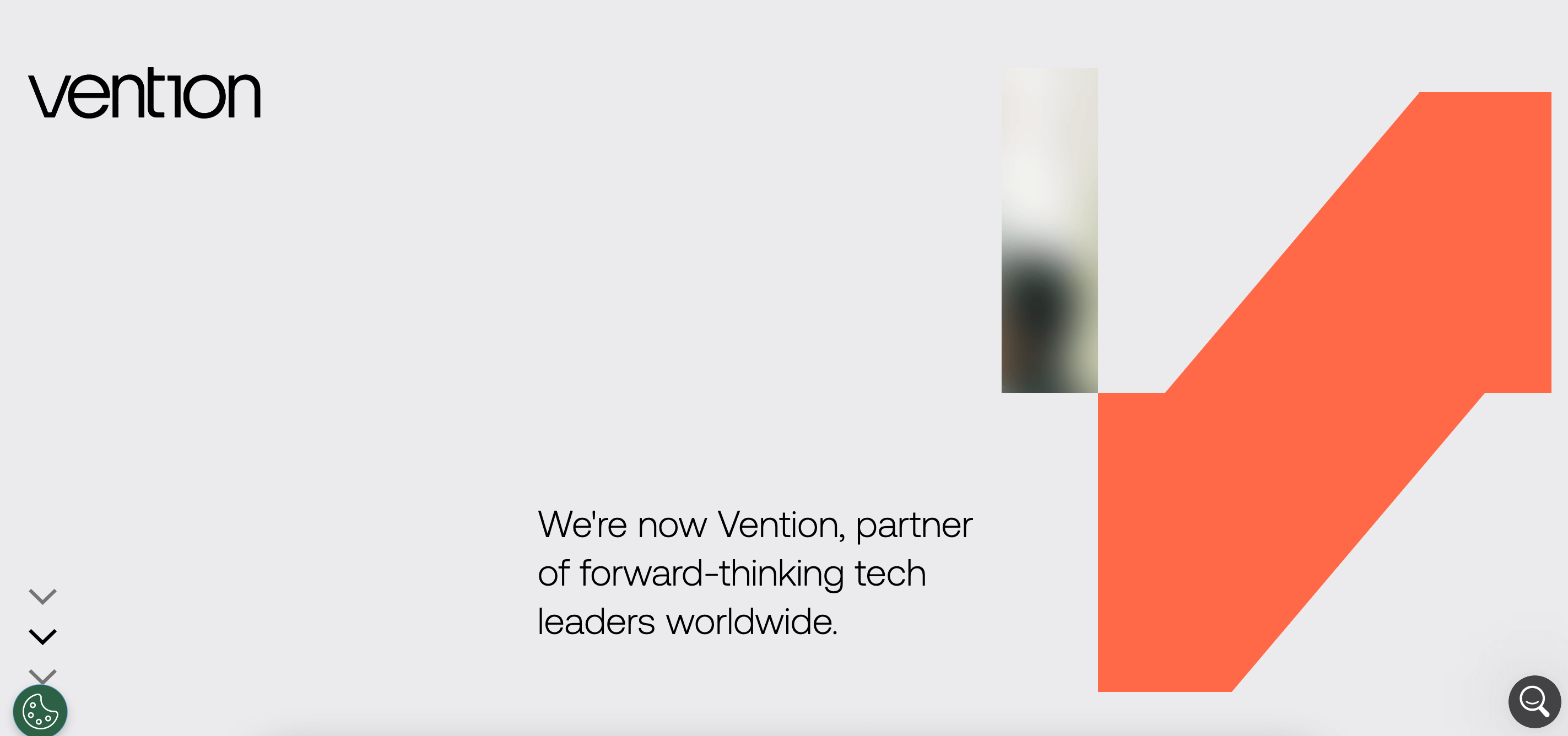 ITechArt Group boasts 20+ years of experience under its belt and is recognized as the best mobile app agency not only in Poland but worldwide. The firm has grown to 20 offices in every corner of the globe and successfully delivered 300+ unique mobile apps helping clients outpace the competition. 
iTechArt's app development team from Poland is your ticket to success on Google Play and Apple Store; over 70% of their experts are senior-level engineers. The company offers iOS, Android, and cross-platform mobile app development and supports you throughout the entire product development life cycle, from discovery and design to launch and maintenance. 
Services and expertise:

software development, web and mobile app development, startup development, cloud computing, AR/VR, blockchain, Salesforce, artificial intelligence

Tech stack:

Java, Ruby on Rails, NodeJS, .NET, Python, Go, PHP, React, Angular, jQuery, VueJS, MySQL, MongoDB, Cassandra, AWS, Microsoft Azure, Docker 

Team size:

3500+ experts

Portfolio:

TechStars, Combinator, AngelPad, Plug&Play, DreamIT, MC, StoneX, Bevi, Convene, Repairfix, Barchart, VerseX Studios, Carson Living, Slice

Location:

Polish offices in Lotz, Gdansk, Warsaw; US-based offices in San Francisco, New York, Marietta; London, UK; Wien, Austria; Berlin, Germany; Sofia, Romania; Kyiv, Ukraine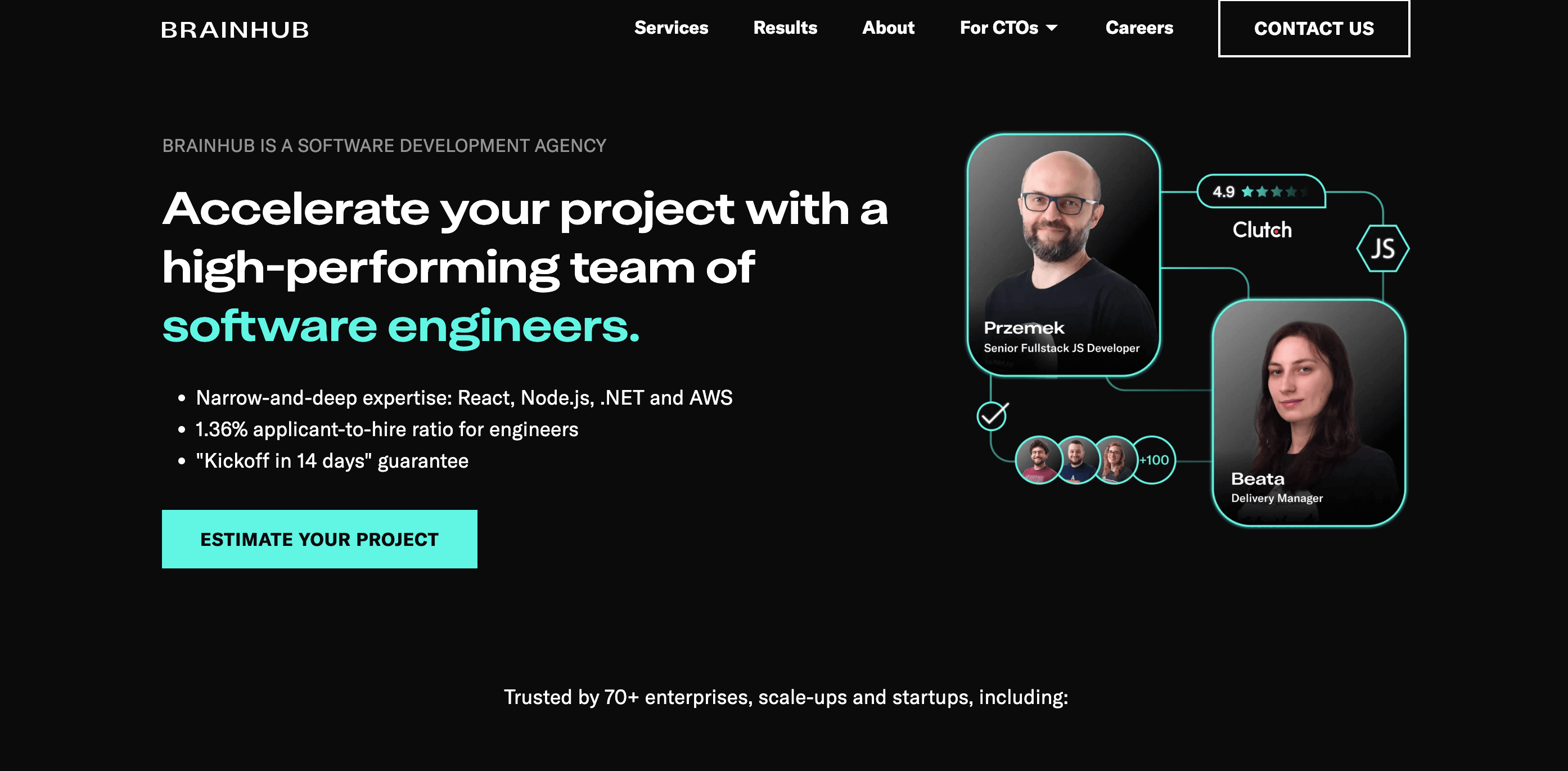 Founded in 2015, Brainhub has delivered over 70 brilliant mobile apps across different industries, such as Fintech, Education, Healthcare, and Gaming. The company is rated 4.8/5 on Clutch and trusted by PWS, National Geographic, Jackbox Games, and Paradox Interactive. 
Their ingenious designers and engineers will help you develop a top-rated mobile application by creating exceptional UI/UX design, finding the right product market, and leveraging cloud solutions and microservices. Maximize your profit and make your business grow with Brainhub's next-level mobile app development services in Poland!
Services and expertise:

web, mobile and desktop development, product development, UX/UI design, tech consulting

Tech stack: React Native,

NodeJS, .Net, ReactJS, TypeScript, AWS, Nest, Redux 

Team size:

100+ experts

Portfolio:

Beam, National Geographic, Jackbox Games, Venture Harbour, Paradox Interactive

Location:

Polish offices in Gliwice and Wroclaw
Droids On Roids offers end-to-end, full-stack iOS and Android app development services, and there are many benefits to choosing this firm as a long-term partner. The company has been operating for 12 years and obtained a deep understanding of the high-level demands and expectations of different types of customers. 
As a client, you'll get full transparency and control at every step of your tech journey with Droids On Roids. What's more, you are able to get a risk-free trial and try the agency's services for 2 weeks, receive the first app demo within 7 days, and retain ownership of your code if you cancel the partnership.
Their amazing portfolio and excellent reviews leave no doubt Droids On Roids is one of the most experienced and reliable mobile app development companies in Poland. 
Services and expertise:

iOS, Android, and Flutter mobile development, web development, digital product design services 

Tech stack:

React Native, Flutter, RxSwift, CoreData, Realm, OpenGL, OpenGL ES, CloudKit, SceneKit, Firebase, AV Foundation

Team size:

250+ experts

Portfolio:

Walt Disney, NCC, Gyder, Sarwa Investments, Metapro, Looksie, Cellery, Sadapay, Ksana Health, in10, HoneyBee, SKYBUDS 

Location:

Wroclaw, Poland; San Francisco, USA; London, UK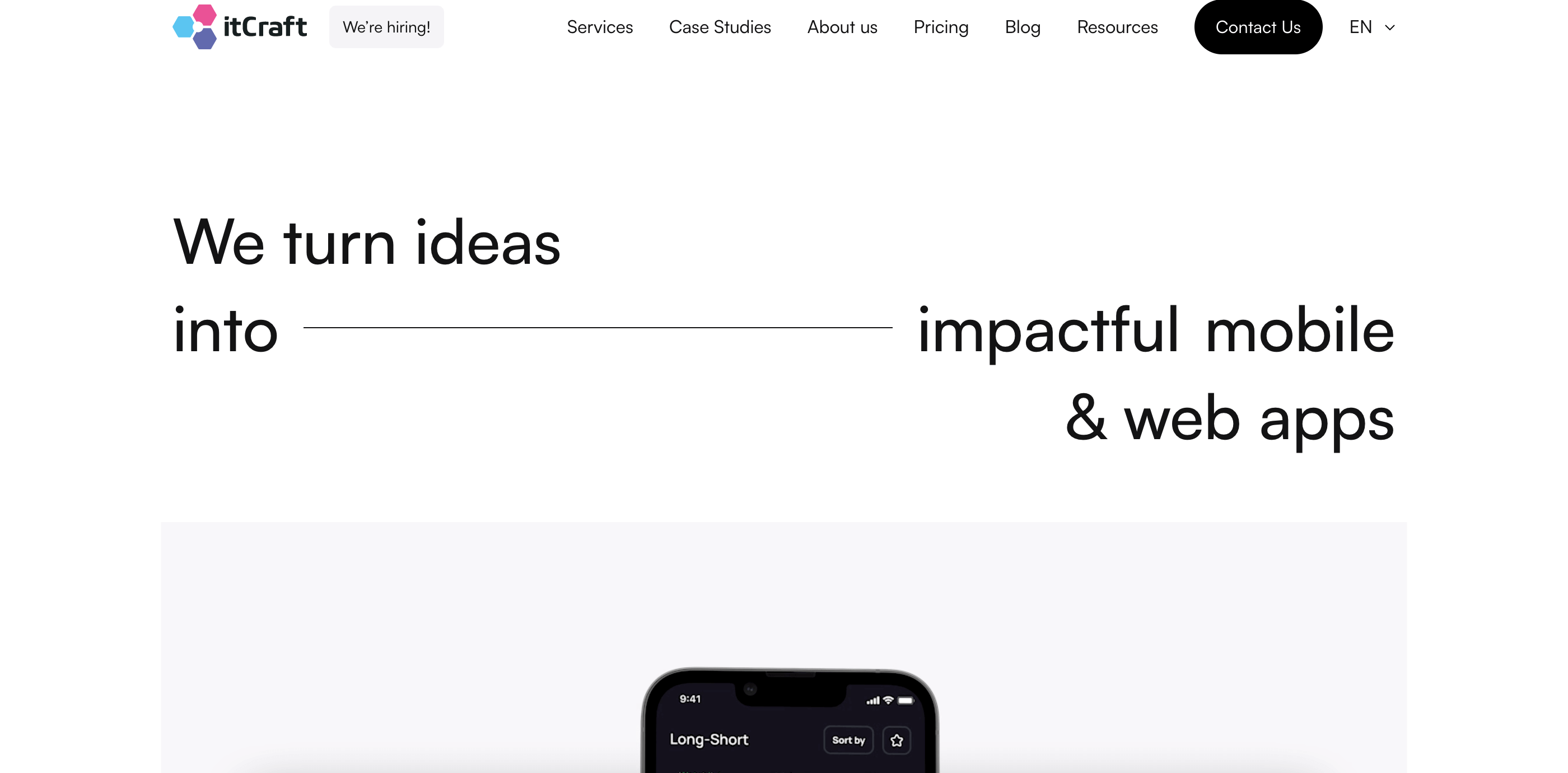 Choose itCraft as an IT service provider if you strive to get a flawless app with a seamless user experience, remarkable performance, and unlimited scalability. Whether you want to build an app for the Apple Store, Google Play, or both platforms, the team of senior mobile app developers from itCraft is here to help you succeed. 
You'll benefit from quick and easy product maintenance, one source code for apps, fast time-to-market, cost-effective development, strong in-app security, high ROI, and even more.
itCraft has already created over 350+ digital products worldwide, so first of all, you'll get access to their proven expertise. You can find many well-known brands on its clients' list. Be the next one to work with these top mobile app developers in Poland!
Services and expertise:

product discovery, product design, mobile and web app development, quality assurance, DevOps 

Tech stack:

Flutter, Kotlin, Angular, Swift, Java, NodeJS, VueJS, React, Python, AWS, Google Cloud, Azure

Team size: 100+ experts
Portfolio:

DHL, Sodexo, Inter Cars, Home Doctor, EGIS, Makro, Grupa Luxmed, Mobila Doctorn, Roche, Rossmann, Fracht Group

 
Location:

Polish offices in Warsaw and Torun; New York, USA; London, UK; Oslo, Norway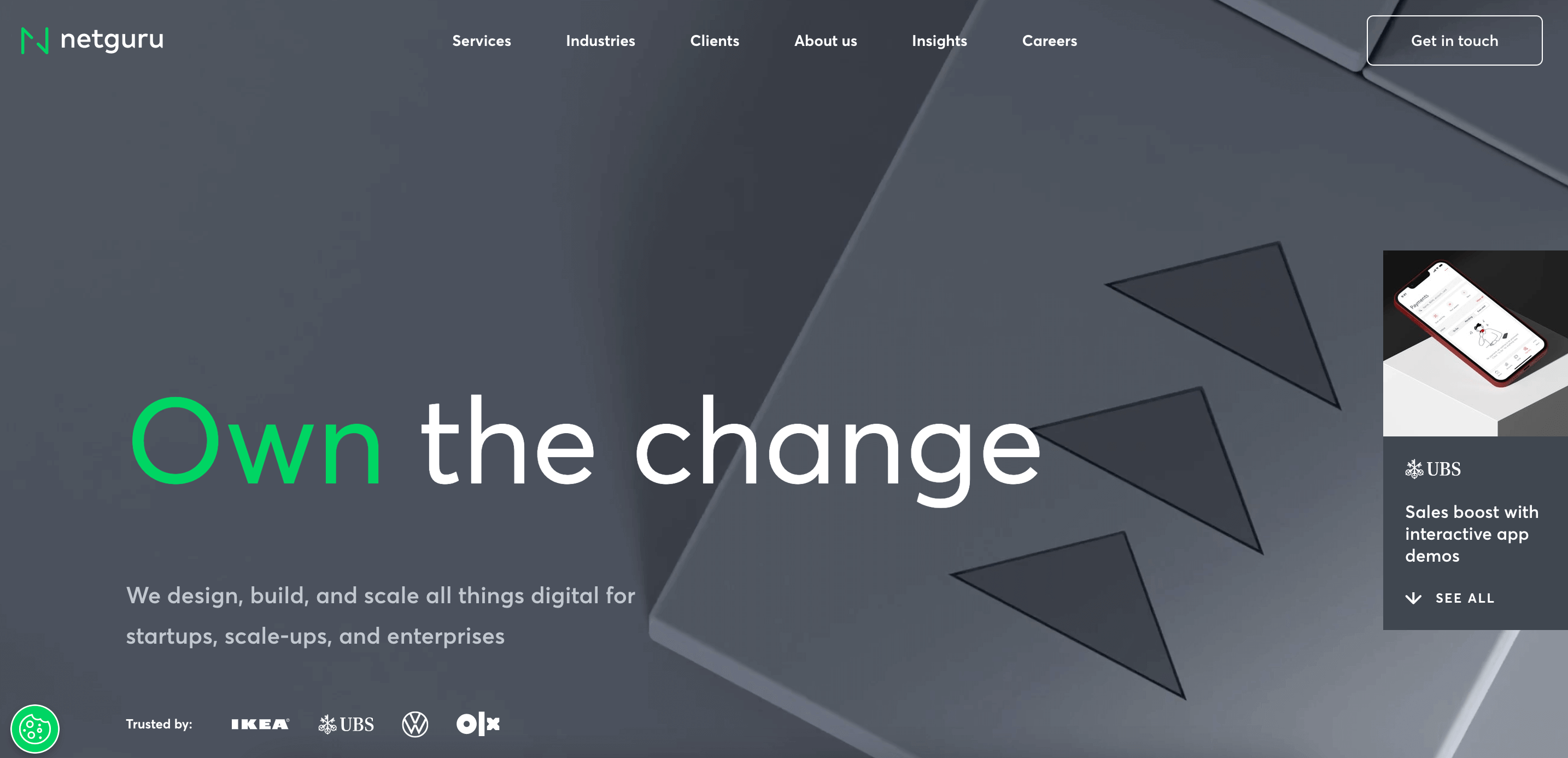 Since 2008, Netguru has earned a reputation as a reliable tech partner and one of the fastest-growing digital consultancies in Eastern Europe. According to the company, every detail throughout the app development process matters, thus, its team of the best app developers in Poland has obtained robust expertise in a wide range of mobile app development services. 
Creating your digital product with Netguru means you get much more than just design and coding. Your project will be supported with in-depth market research, go-to-market strategy, QA advisory and consulting services, customer insights, analytics, and maintenance. 
No matter whether you are a startup or a large enterprise, Netguru will adjust its scope of services to your specific needs and create the high-quality digital product you asked for. 
Services and expertise:

mobile app development, low-code development, artificial intelligence, data engineering, product strategy, product design, UX/UI design, quality assurance, cybersecurity, agile project management, product management, user research, testing

Tech stack: SwiftLint, Objective-C, RxSwift,

Java, Kotlin, Fastlane, TypeScript, React Native, Flutter, Native Script, NodeJS, Django, React, Microsoft Azure

Team size: 600+ experts
Portfolio:

UBS, Solaris, Volkswagen, Keller Williams, Zabka, OLX Group, Damac, Babbel, Shine, Hive 

Location:

Poznan, Poland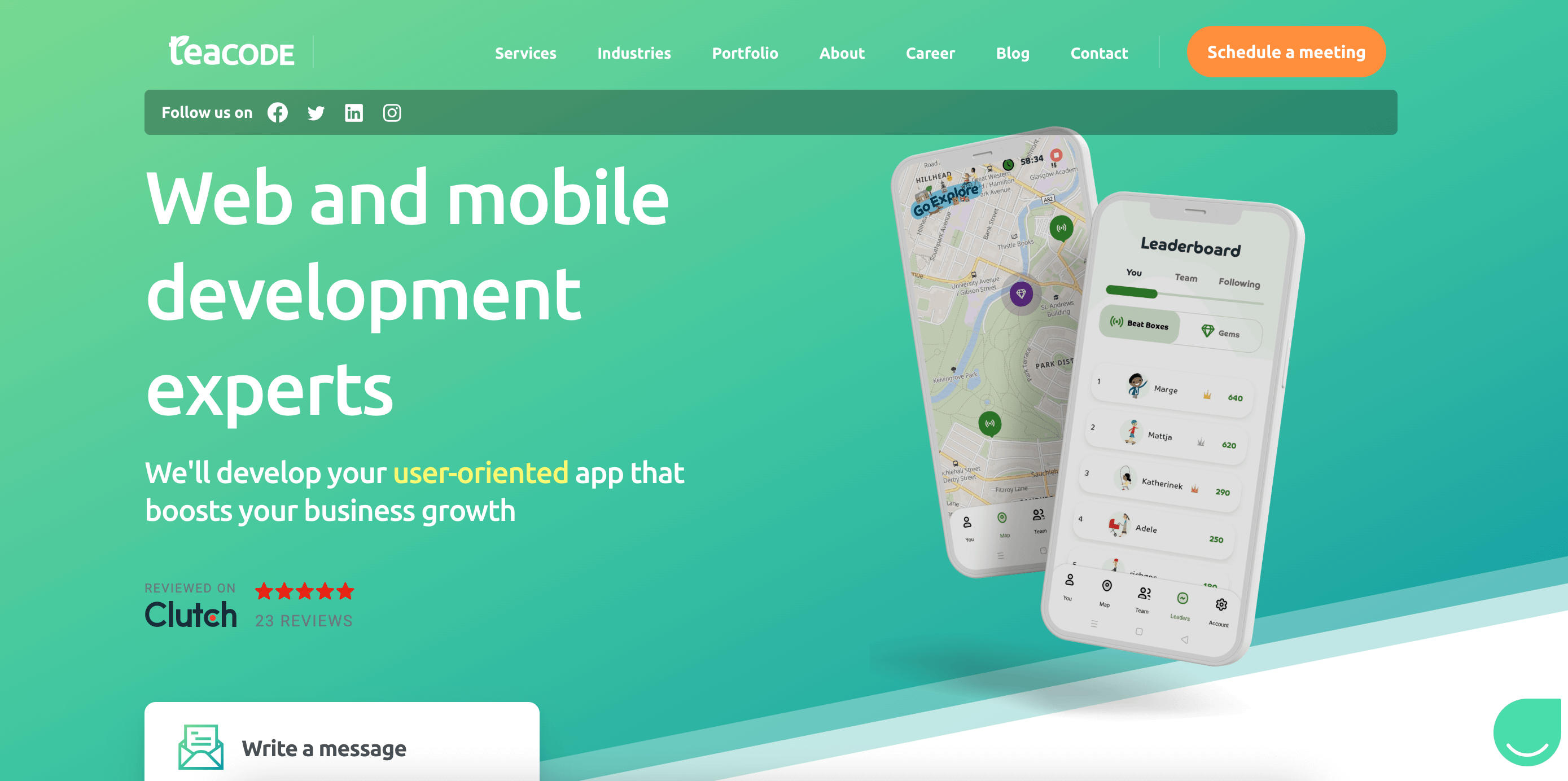 If you are looking for the best Polish app developers, TeaCode is the company worth checking out. It offers full-cycle custom cross-platform app development with React Native.
This skillful team is able to build cross-platform solutions of any type, be it admin apps, communication apps, social media apps, user dashboards, eCommerce apps, maps, geo apps, etc. You'll be guided at every stage of your digital product development by a team of top-level project managers, designers, developers, QA testers, and marketers.
TeaCode is headquartered in Warsaw, and since 2017 the company has worked with businesses across the globe, including clients from Travel, Marketing, Fintech, Healthcare, Fitness & Wellness, Security, and other industries.
Services and expertise:

 cross-platform mobile app development, web development, UX/UI design, staff augmentation

Tech stack:

React Native, NodeJS, AWS, NextJS, Nest

Team size:

50+ experts

Portfolio:

Hocomo, Communikate, Giftnix, Autopilot, Hive, Touchcom, Closedwon, Paymi, Prossto

Location:

Warsaw, Poland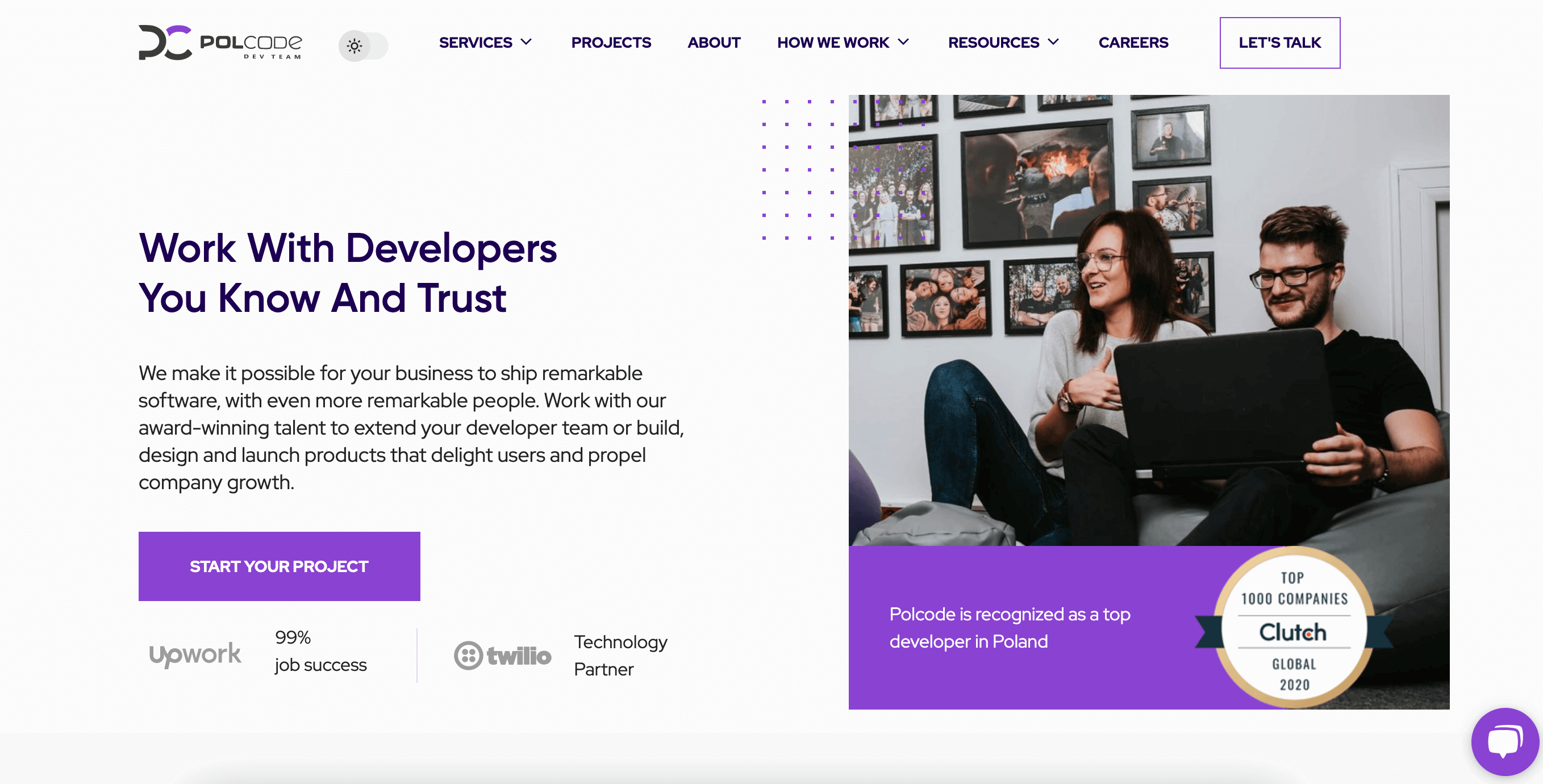 Polcode can impress you with many facts, such as 17+ years of experience, over 1400 successfully delivered projects and a 5-star client rating on Clutch. In this supreme software house, you'll find the best mobile app developers in Poland who will take care of your project with proven agile methods. 
Polcode goes beyond traditional mobile app development and uses advanced digital transformation features, including AI, automation, payment systems, and personalization. Their talented team boasting incredible speed, flexibility, and mobility, will get you from an idea to a stunning hybrid or cross-platform application quickly and effectively. 
Services and expertise:

web and mobile app development, product design, eCommerce development, software audit, team extension 

Tech stack: React Native,

Laravel, Symfony, Ruby on Rails, Python, React, VueJS, Angular, Magento

Team size: 150+
Portfolio:

 Engagements Labs, Appy Bee, My Consulting Coach, Combo Strike, Avocado Nation. Bestshop.24.

Location:

Polish offices in Warsaw and Krakow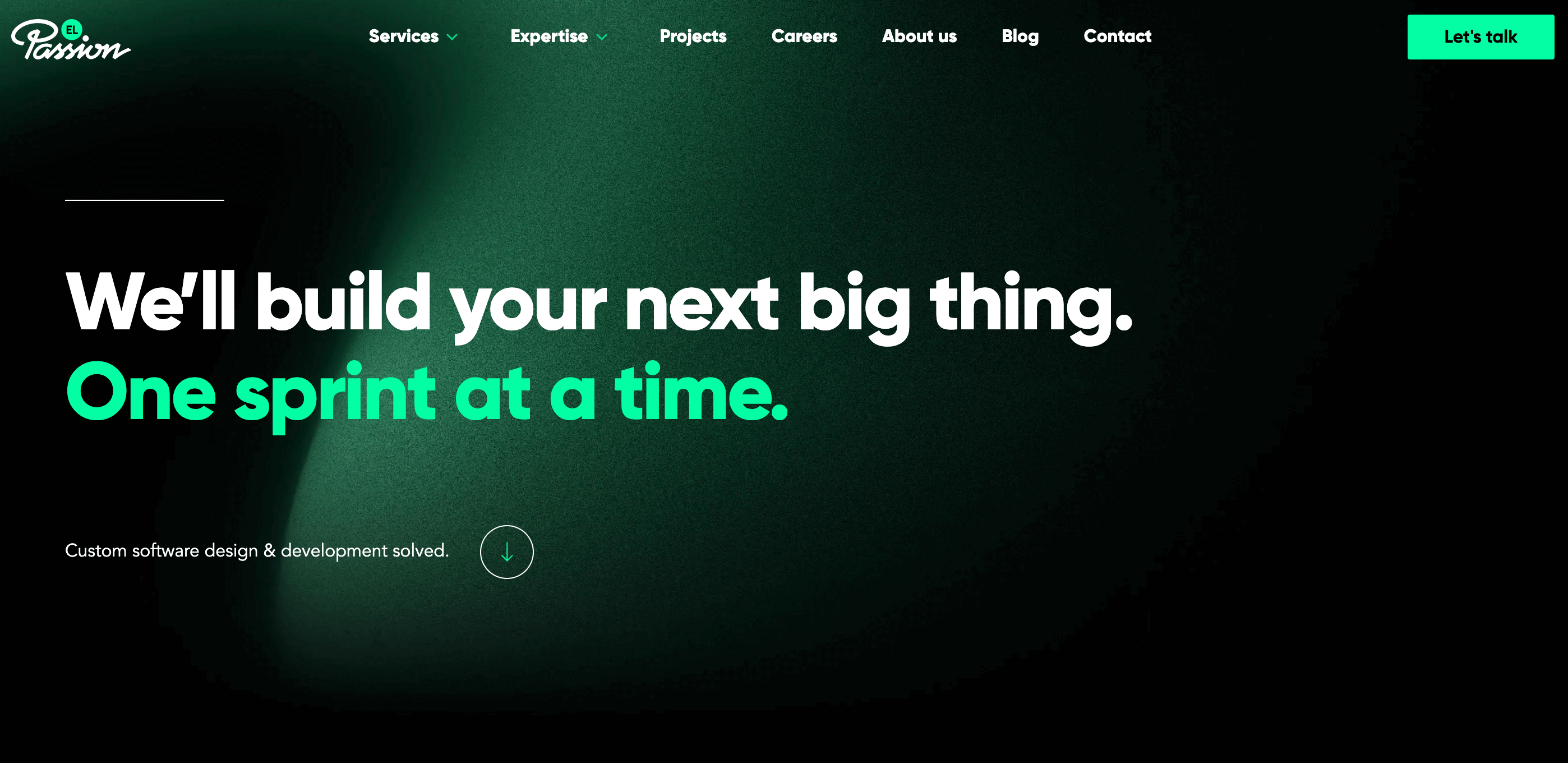 Mobile app development is El Passion's priority area of expertise. Whether you need to build a profitable mobile application from scratch, upgrade your existing product, or hire the best mobile app developers from Poland to extend your in-house team – El Passion has got you covered.
With over 12 years of experience, the company delivers remarkable mobile app solutions for startups and enterprises within Healthcare, Media & Entertainment, and other industries. 
To turn your idea into reality, El Passion team follows an effective agile approach with one- or two-week sprints. Their constant communication and regular quality assurance, including automated testing, code reviews, pair programming, integration, and deployment, ensure the final product meets your business requirements perfectly. 
Services and expertise:

mobile and web app development, Webflow development, product design, DevOps 

Tech stack:

Swift,

ReactJS, NextJS, Angular, AWS, Docker, PostgreSQL, GO

Team size:

250+ experts

Portfolio:

Polaroid, Booksy, Newonce, Runwell, Varner, BetterWorks, Lifeness, PionerLabs, Carrot, Docplanner, EY.

 
Location:

Warsaw, Poland
Conclusion
Poland is home to some of the top software development companies in the world, with the most notable and experienced firms listed in this post. Hiring the best mobile app developers in Poland will help you implement innovative, user-friendly, and high-performing mobile apps for your business and end users. 
By considering all facts described in this article, you can easily select the right mobile app development partner for your project. 
If you want to add your company to this list, contact us by email with details. After a thorough review, we'll decide whether it's a valuable addition.