WeWeb is a prominent low-code platform based on JavaScript that lets you build production-ready web apps lightning-quick.
Due to its ultra-intuitive interface, WeWeb became a game-changer tool for users with limited programming skills and proficient engineers, helping them launch full-fledged applications 10X faster.
If you're looking for a reliable company to accelerate your product time-to-market using the power of this sensational technology, you're in the right place. Here we list the best tech agencies providing WeWeb development services, along with what makes them stand out in a crowded market.
So, read up on this detailed review and decide on your perfect team of WeWeb developers to build unique products that can open new avenues for revenue generation and make your customers happy. 
Why Hire A WeWeb Development Agency?
A reputed WeWeb development company can help your business in the following ways:
Launch modern, high-performing, and sophisticated web applications using innovative technologies much faster compared to the traditional approach.

Create aesthetically pleasing and highly responsive frontends on top of any backends.

Scale applications independently by segregating the backend and the frontend, ensuring enhanced flexibility and improved performance. 

Support data integration by connecting the application with existing systems seamlessly. 
The Best WeWeb Development Companies For Ultra-Fast App Launch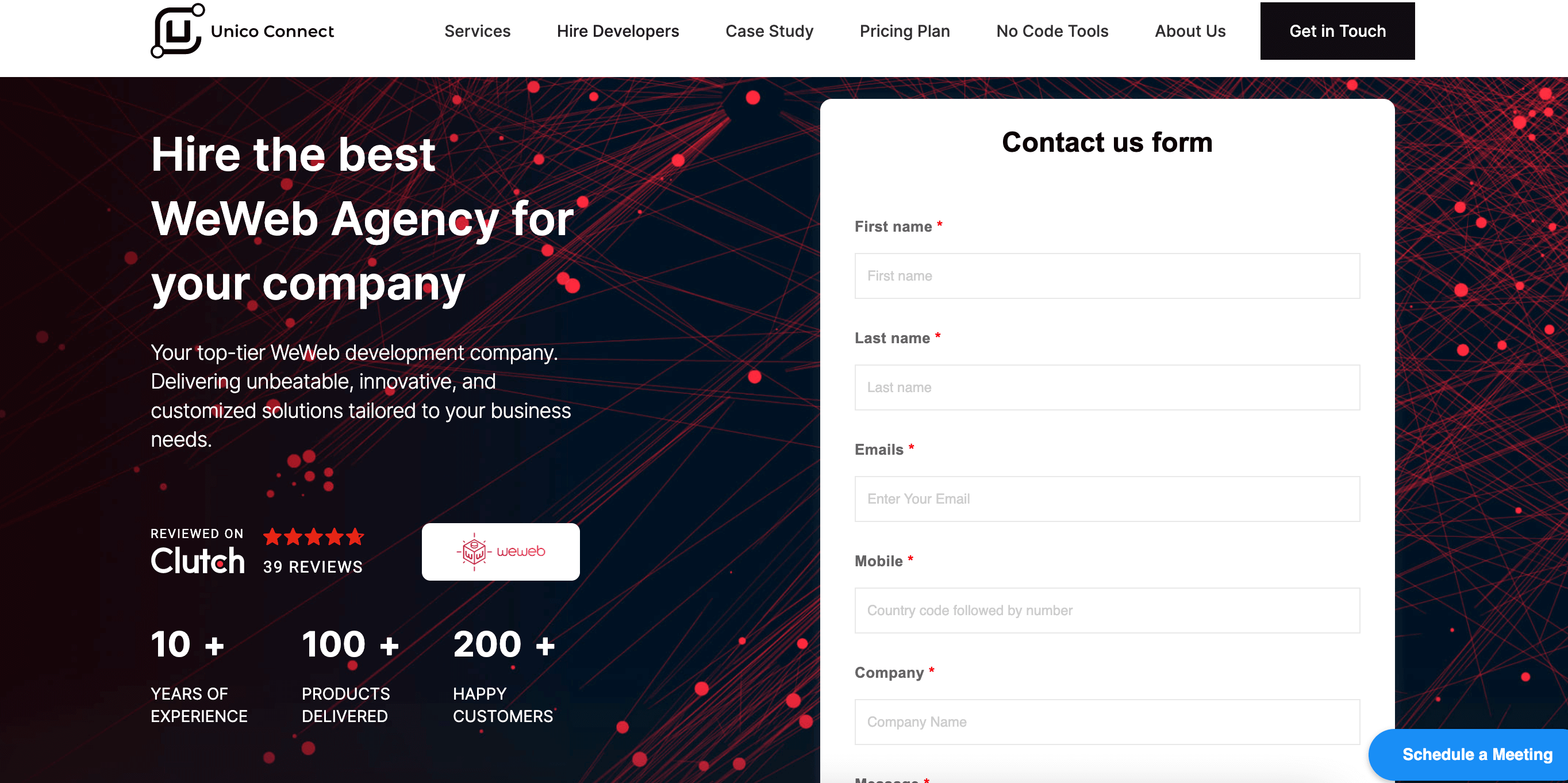 Being the leading WeWeb development company, Unico Connect delivers innovative, customized, and tailor-made solutions unleashing the fullest potential of no-code, low-code, and classic development. Its core services include mobile app development, web development, UI/UX design, AI development, and tech consulting.
With over a decade of experience, the company has delivered over 100 successful products and built an impressive portfolio with clients like Goodstays, Highlands Brain, ABD Carpet and Home, and others. 
Trusted by hundreds of customers worldwide and boasting the highest level of recognition, Unico Connect develops safe, secure, and scalable apps of any complexity. Their team has rich experience in building flawless software solutions for sectors such as Telecom, Education, Finance, Gaming, Food, Travel and Tourism, Media, Health and Fitness, etc.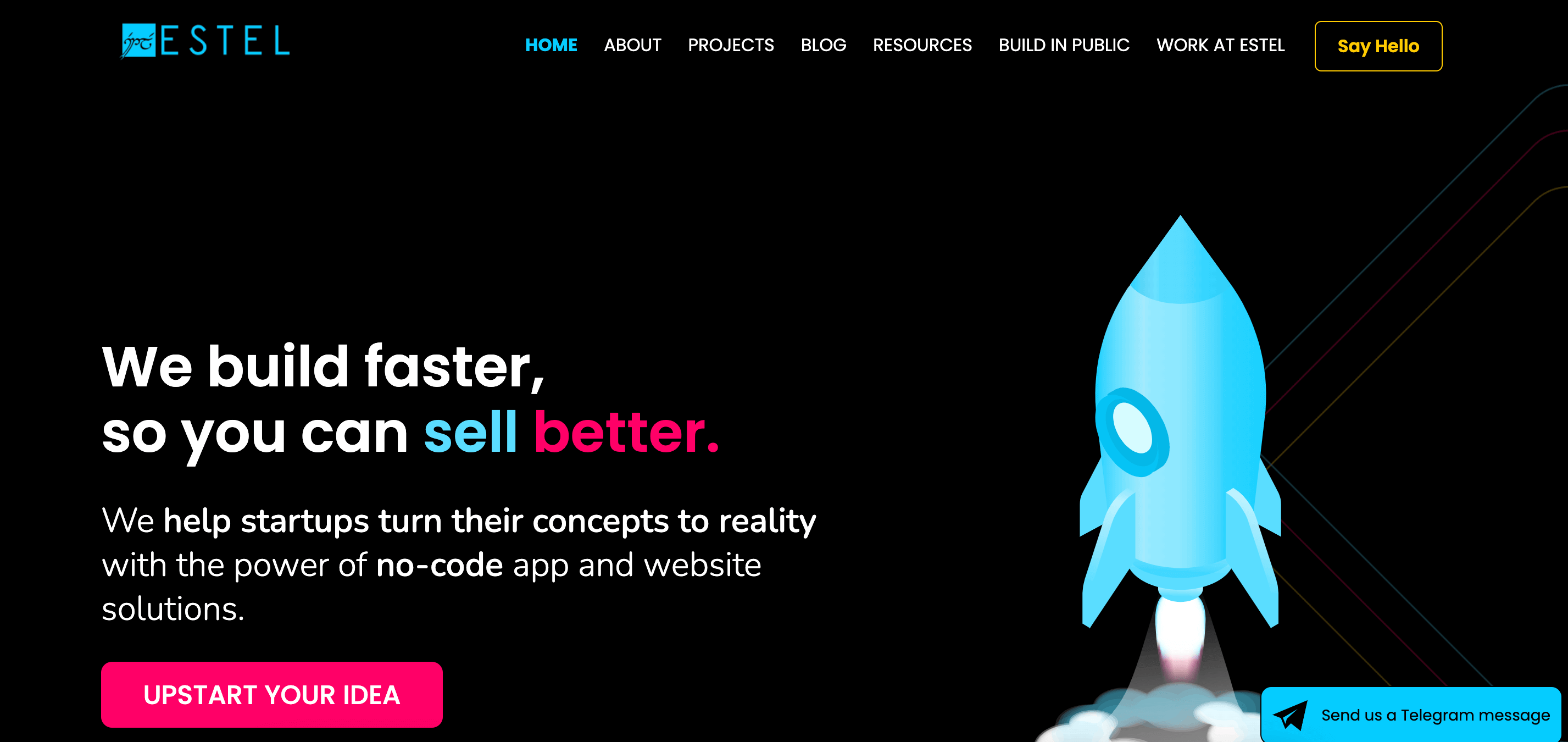 Promoting #buildinpublic, Estel follows the mission of delivering apps as fast as possible so its partner companies can sell better, creating a greater impact in their respective industries. Estel always strives to understand client's business requirements to create impactful no-code products, making the most out of its superior experience in UX/UI design and extensive knowledge of the latest technologies. 
Built on the pillars of expertise, efficiency, and empowerment, the company follows a no-code approach and applies a wide range of tools such as WeWeb, Adalo, Zapier, FlutterFlow, Bubble, etc. Currently, Estel offers three core services: website development, web app development, and mobile app development. So, if you wish to work with one of the best WeWeb agencies in the world, consider getting in touch with Estel for your project discussion.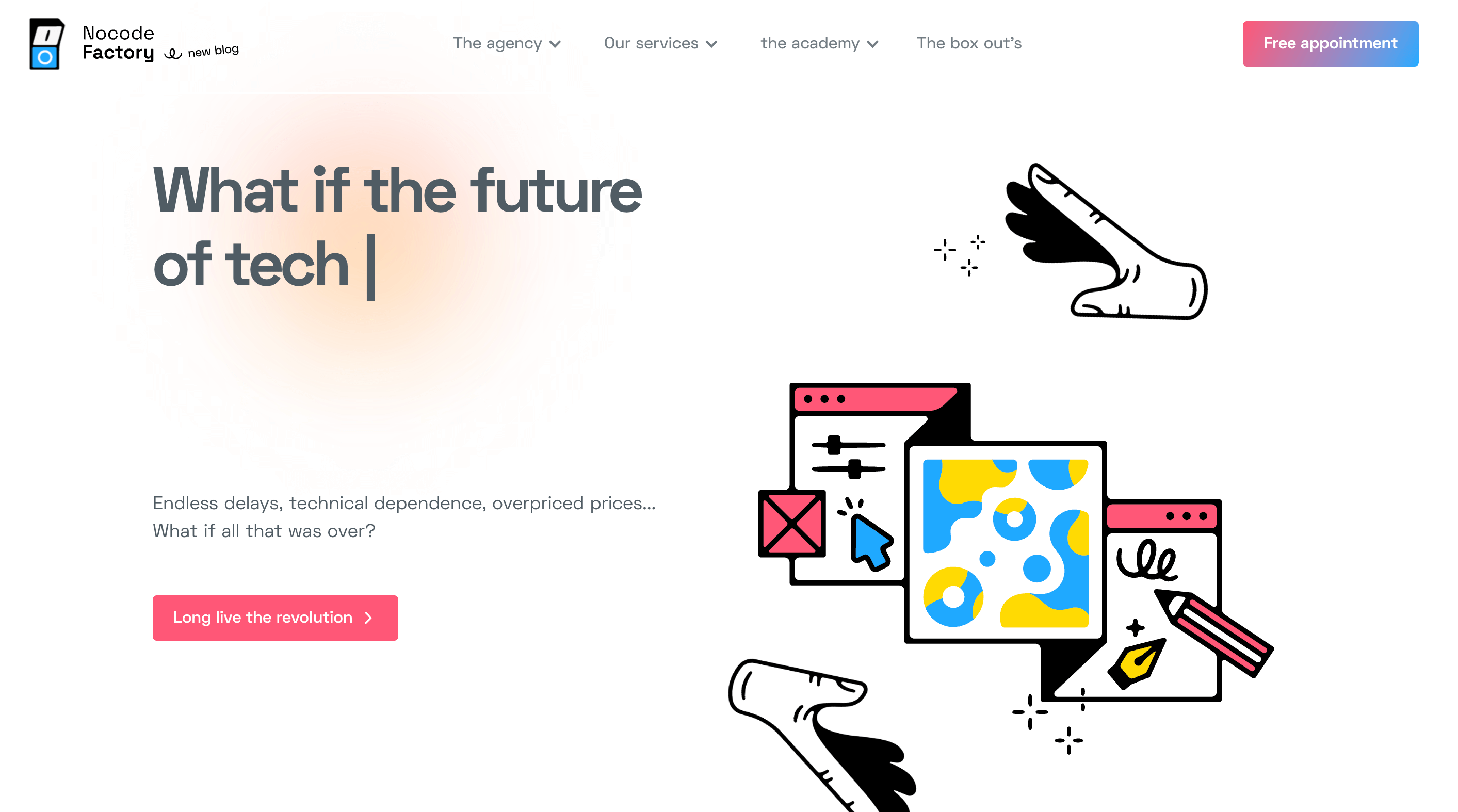 The hub of the top-rated WeWeb developers in the world, No Code Factory is a trusted agency building affordable, fast, and highly modifiable apps. No Code Factory aims to bring about a technological revolution through its diverse services. When joining hands with this premiere team, you are guaranteed to receive tailor-made solutions at lightning speed, suggested by experienced and professional coders. 
The company even provides free support for two weeks after the product launch, ensuring problem-solving and proper app maintenance. From chatbots to web apps, marketplaces to document generation and automation to immersive websites, No Code Factory can take up any challenge and fulfill it to the best effect.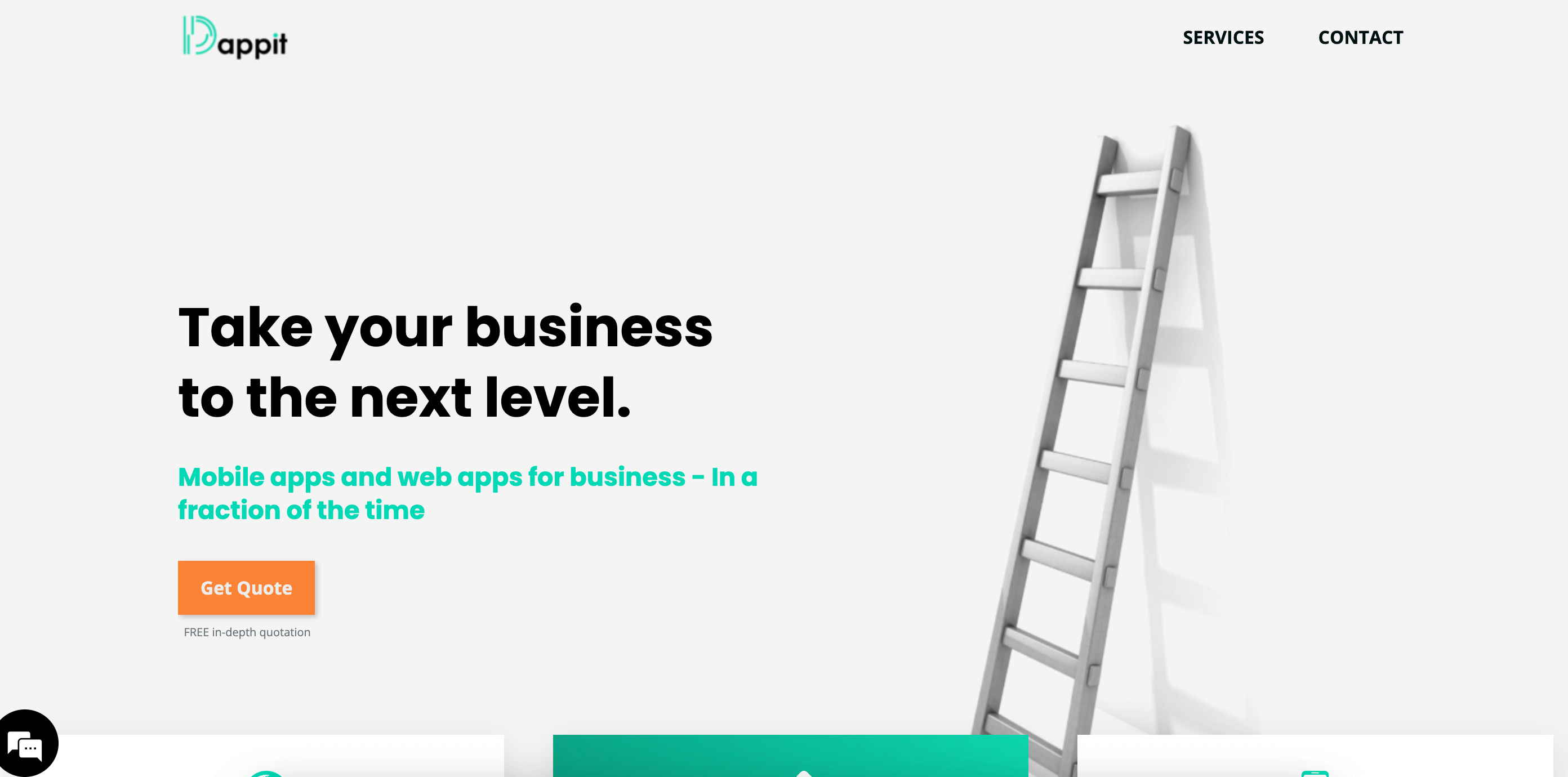 Do you wish to build apps with WeWeb to take your business to the next level? Here is Dappit to help you out with their exclusive skills and expertise. Create customized apps and platforms within a few days instead of months by hiring the professional team of Dappit. The company's scope of services covers web app development, business software solutions, and native mobile apps. 
Dappit uses low-code development with a focus on WeWeb, that, unlike traditional development, uses visual modeling and accelerates the process of creating apps by 10x more speed. Some of their notable clients are Spidercost, HexaChem, and Renew.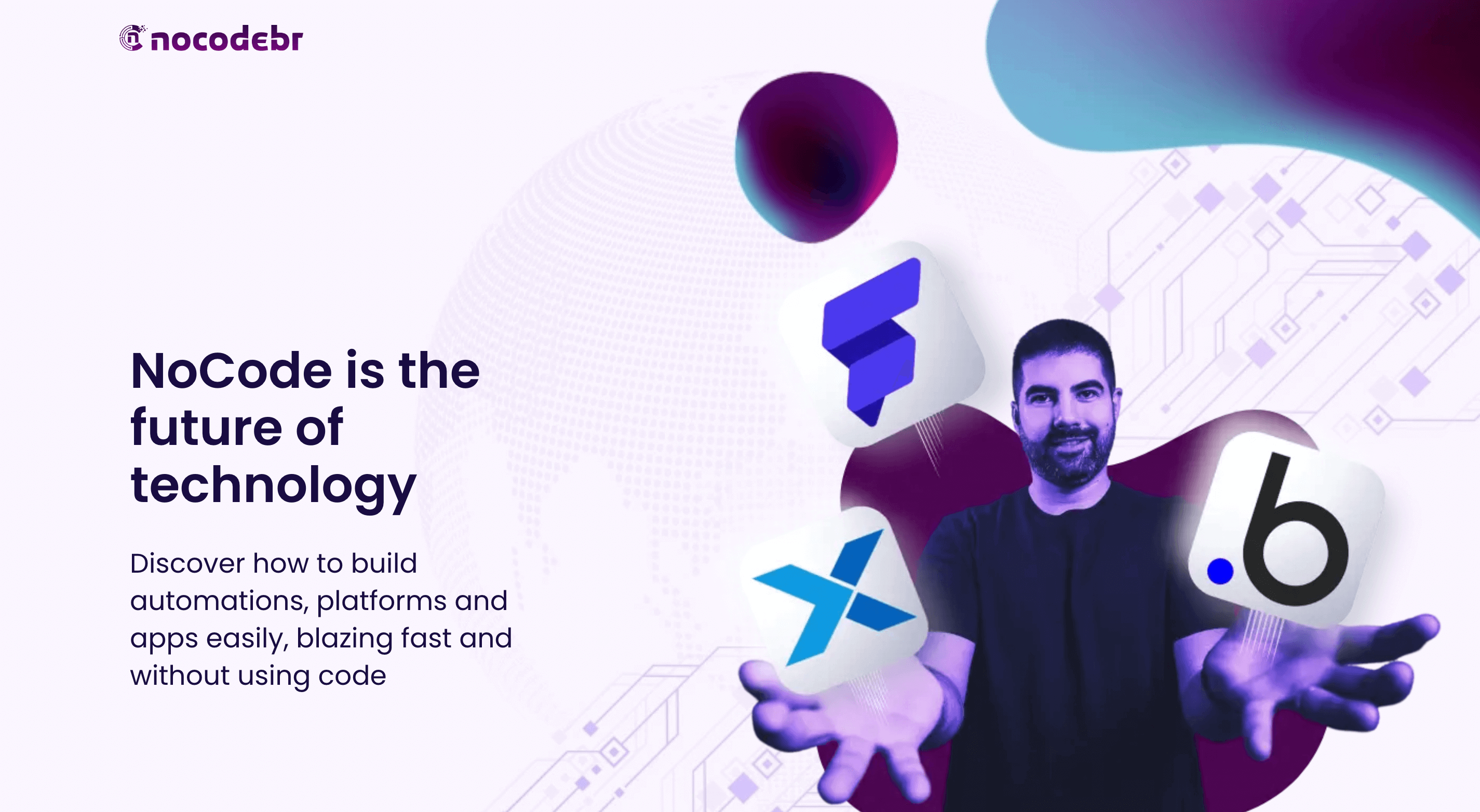 Building the future of technology, NoCodeBR Apps delivers sophisticated platforms and automation with zero code applications. The community emphasizes the concept of sharing knowledge and aims to create scalable tools to help businesses and make people's lives easier. If you are looking for the best WeWeb developers to hire, NoCodeBR Apps is your ideal choice as a trusted partner. 
From process automation to building full-fledged platforms and systems to SaaS applications, with NoCodeBR Apps, you can create automated programs, intelligent chatbots, and stellar applications even with limited coding knowledge. The company assists clients at all project development stages, from idea validation and data structuring to scaling and automation, UX/UI design, cost optimization, etc. So, reach out to NoCodeBR Apps and scale up your projects to earn better revenues.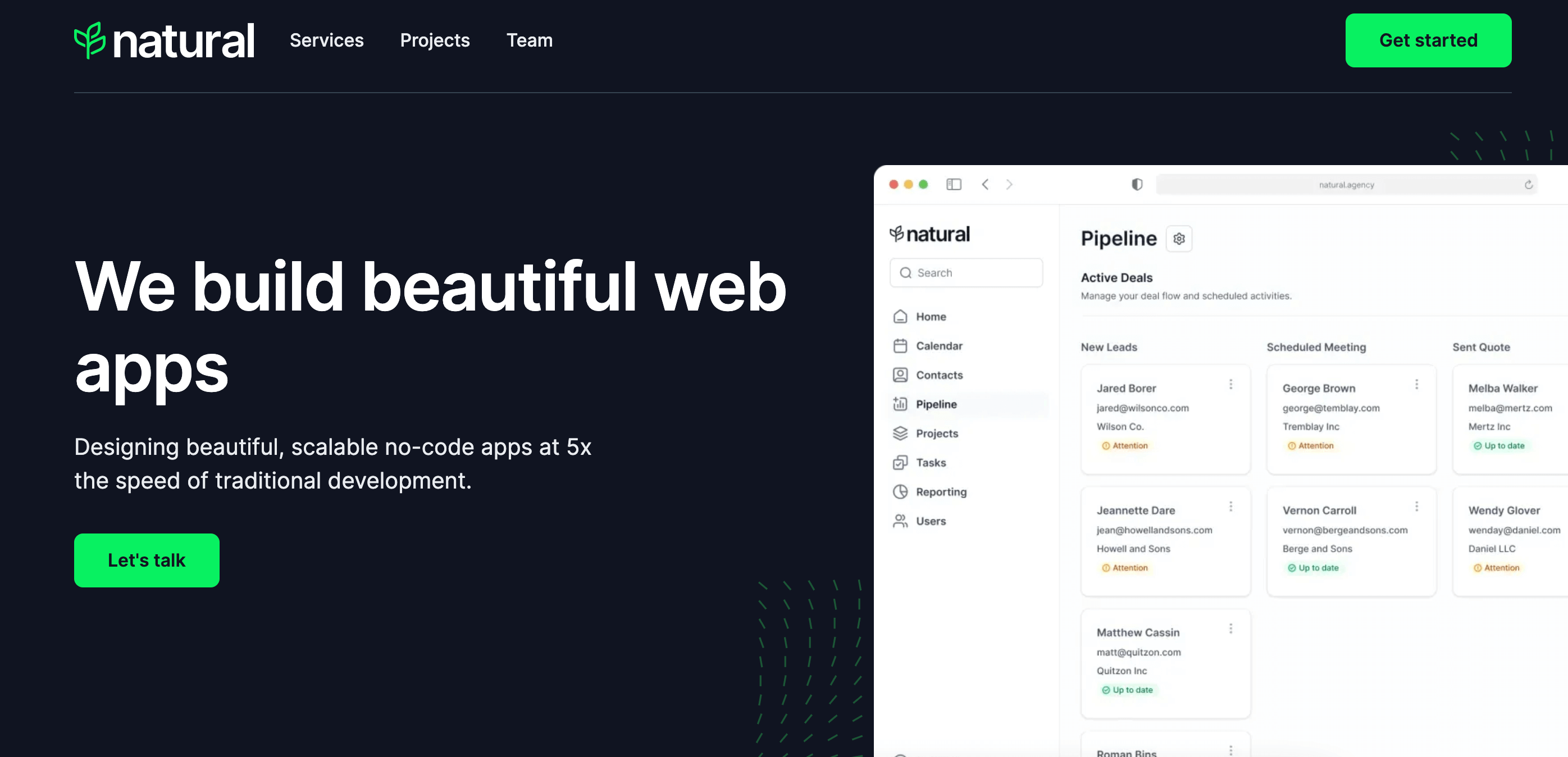 Designing scalable, highly secured, and beautiful apps, Natural delivers top-quality software at 5x the speed of traditional developments. The company offers four core services – no-code app development, database architecture, discovery and planning, and UI design. Whether you need to manage custom CRMs or include chat features in a community site, build internal tools and dashboards, or create a custom learning platform, let Natural guide you through the process effortlessly. 
Coming with a combined experience of 10 years in the industry and being 60% more cost-efficient than other agencies, Natural is your ideal partner for building fully responsive apps with zero codes in just a few weeks.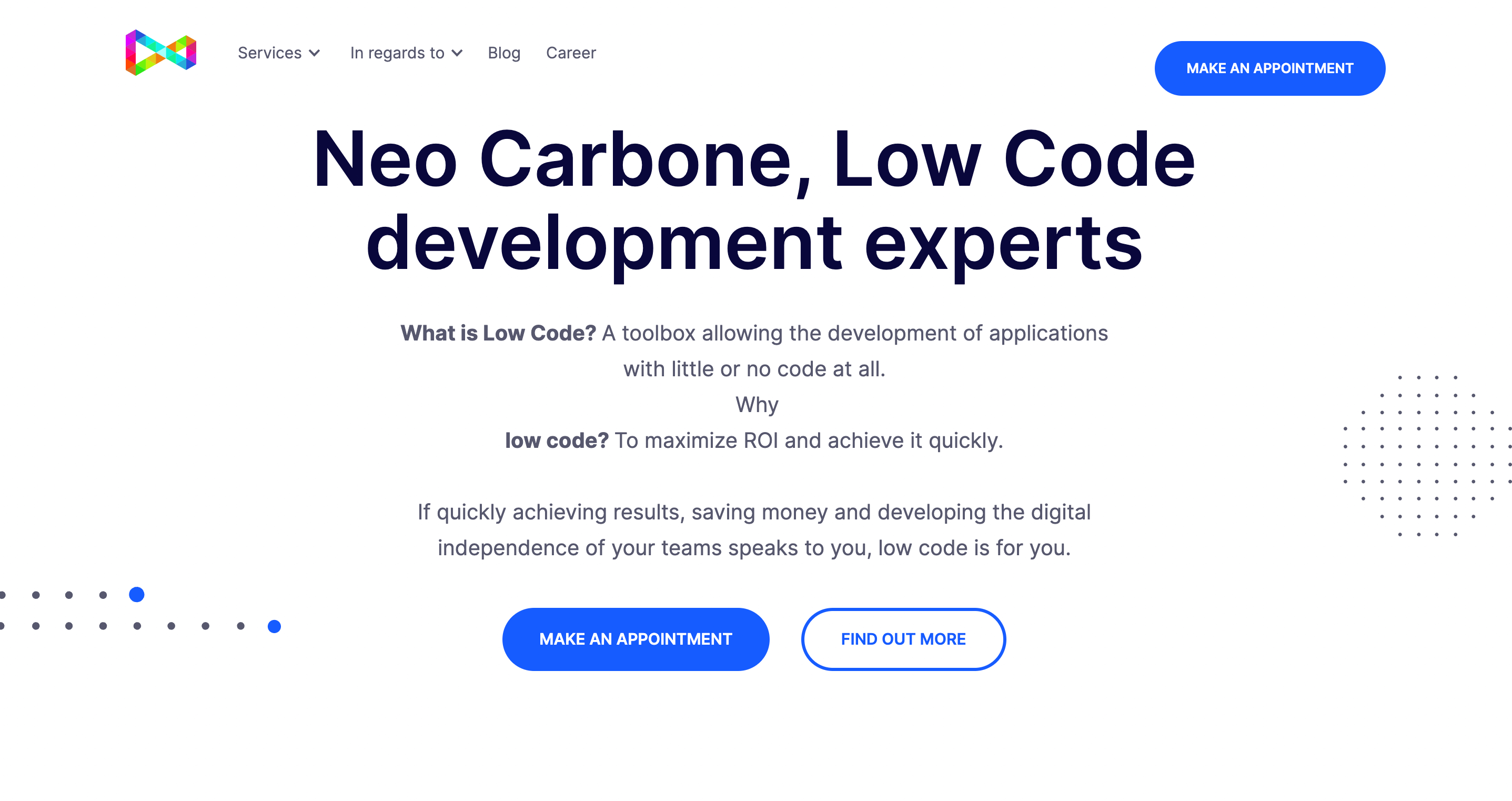 Do you wish to work with low-code developers to save money and build more effective products for your business? Partner with Neo Carbone, a distinguished WeWeb agency that provides tailored and flexible solutions so that you can impress your customers even more.
Comfortable working on different platforms such as Zapier, Airtable, and Xano, Neo Carbone analyses business needs, helps in product ideation, and overcomes obstacles and challenges to ensure on-time delivery. With its focus on automation and professional designs, the delivered products are both practical and aesthetically pleasing.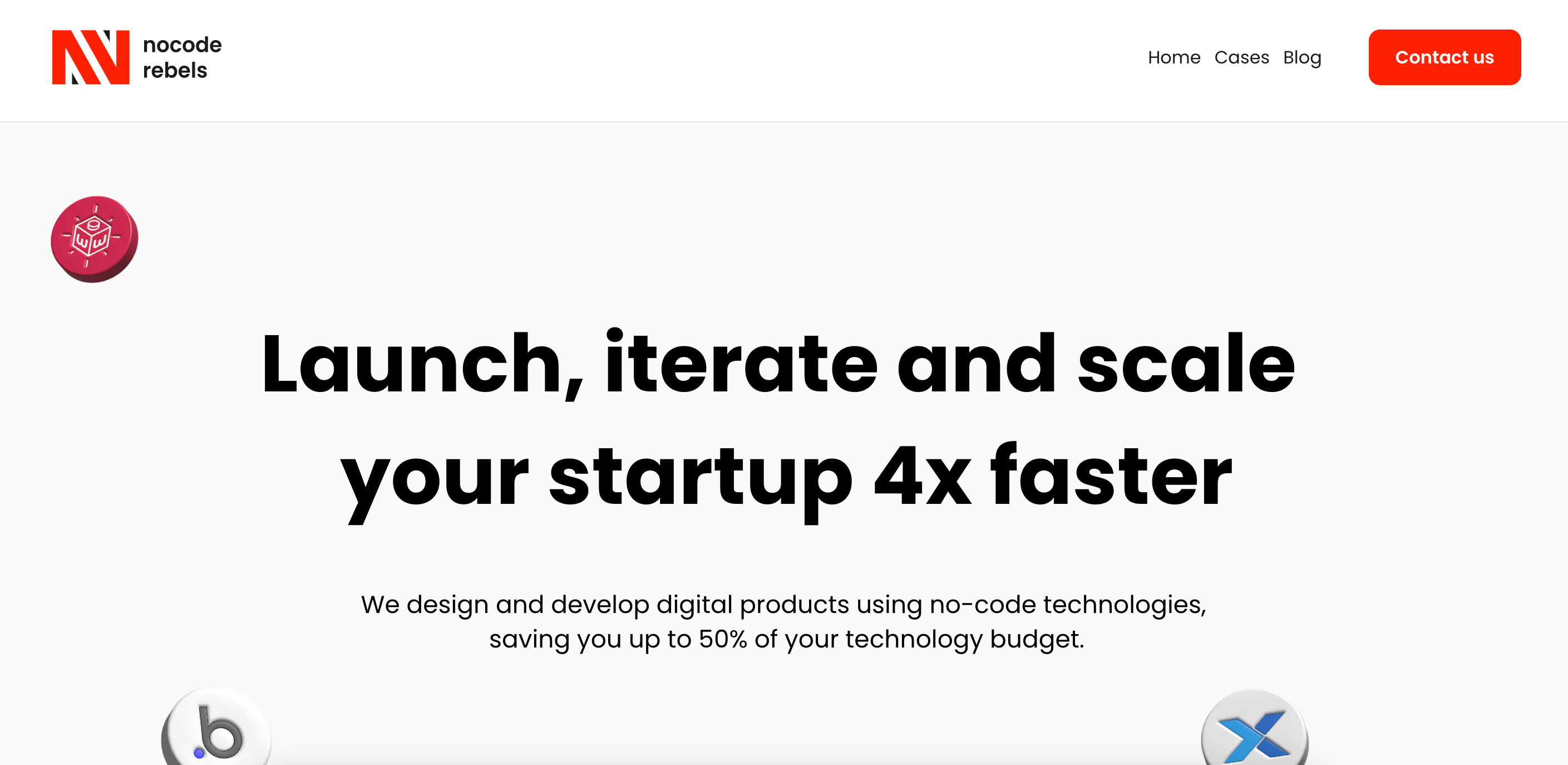 Helping startups and established businesses in their product scaling, Nocode Rebels provides customized solutions that happen at a 4x times faster rate and with better results. The company follows a 4-step cooperation framework to understand your business, suggest the best solutions, and ensure proper implementation. These steps involve discovery, design, development, and maintenance. 
The professional WeWeb developers at Nocode Rebels will help you build effective solutions with frequent iterations and time and money savings. With this premier team, you can be sure of creating the right digital products in the right way.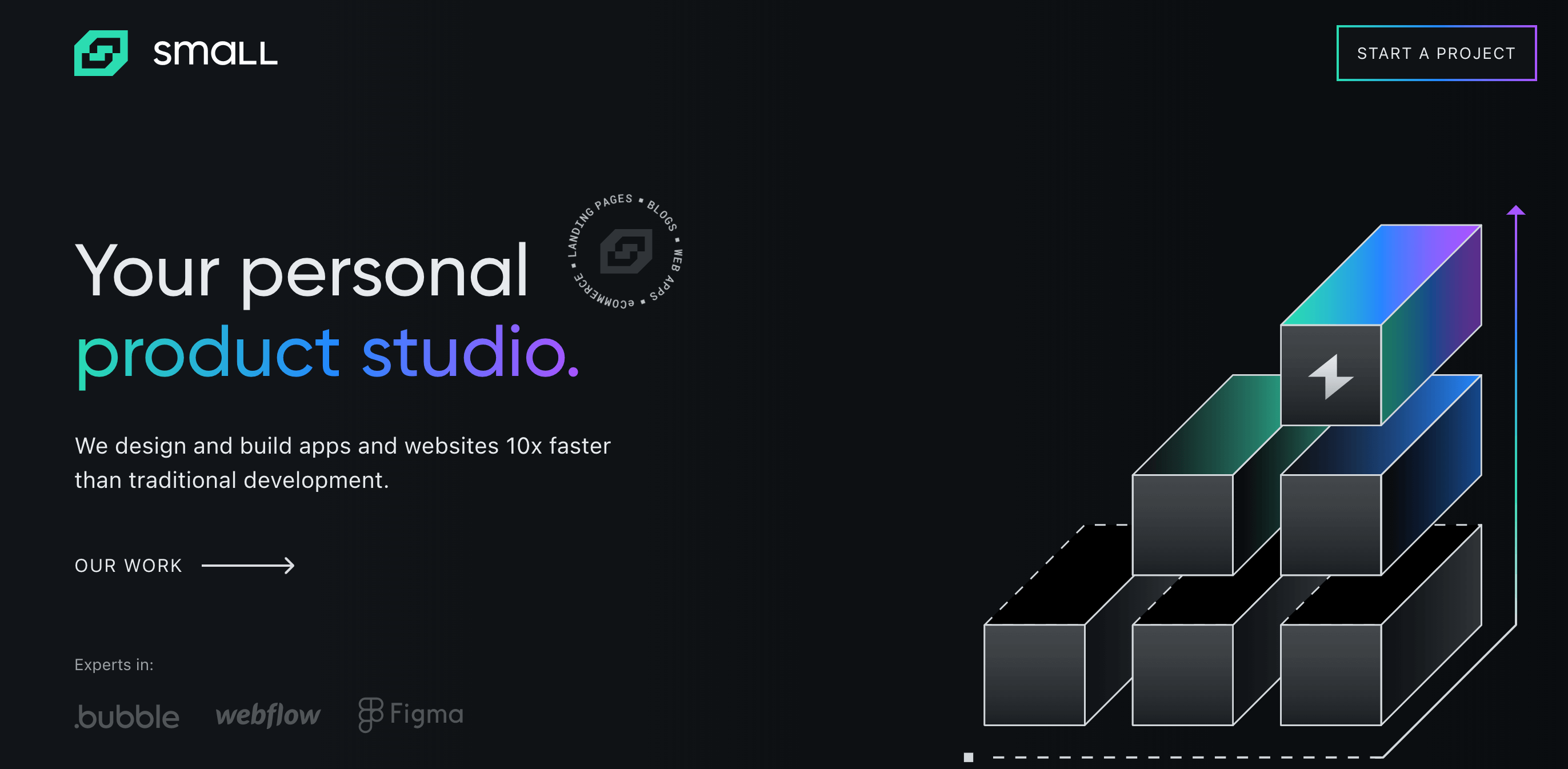 One of the most unique and innovative WeWeb development companies in the market, Small.dev is the exclusive studio that gives you the liberty to build apps and websites at 10x faster speed than traditional development. The company helps businesses build smart and scalable products excellent in functionality and aesthetics.
With its team of no-code professionals who are certified in Bubble, Webflow and Figma, the company follows a three-phase approach while working on its projects. The journey starts with transforming its client's vision into actual product features, and the next steps include designing a beautiful concept and finally developing a user-ready product with zero hiccups.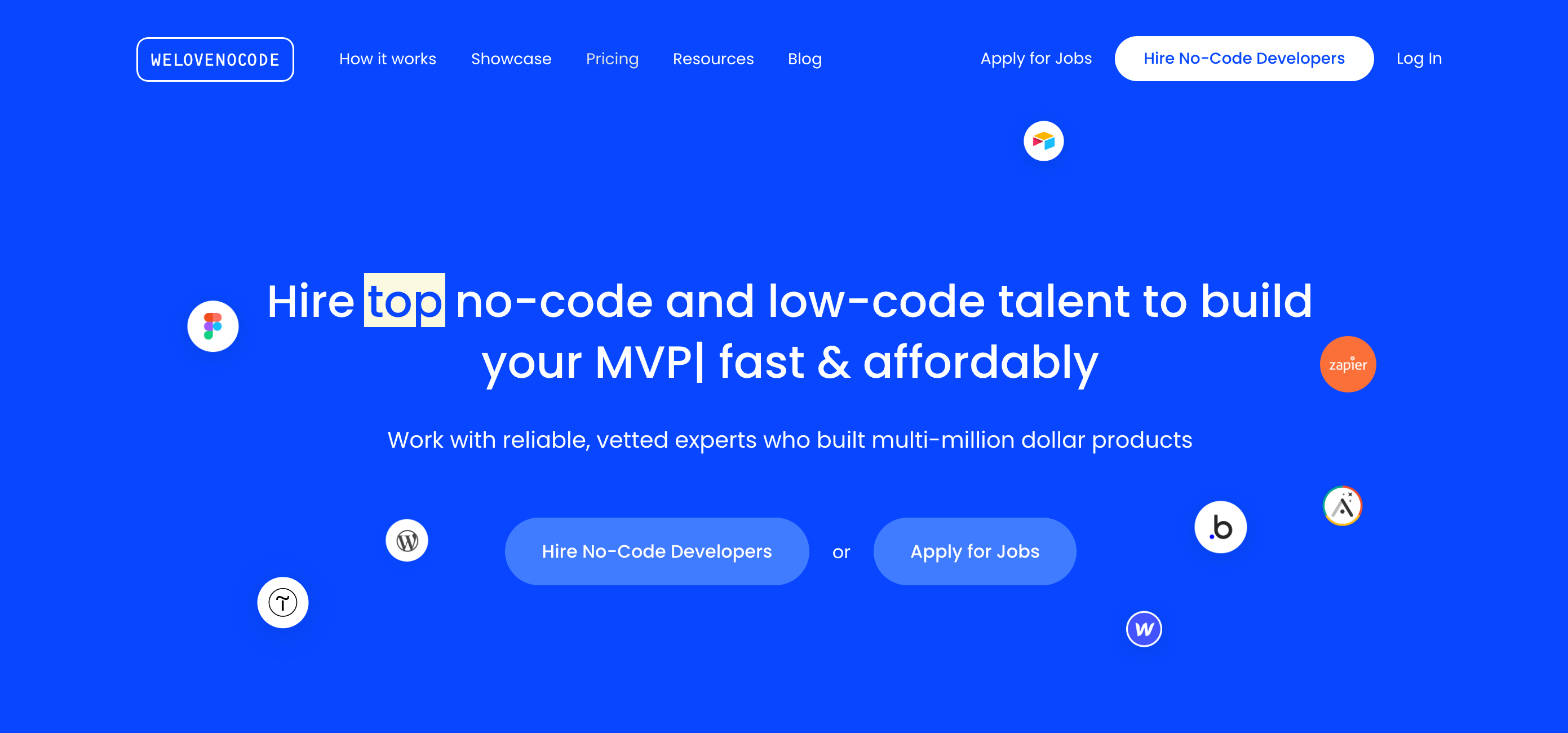 We Love No Code can be your ultimate partner if you are looking to build apps with WeWeb. Offering a tremendous pool of reliable and professional no-code experts, the company helps you create rich products and save both time and money for your organization. Having partnered with more than 3,000 teams worldwide, We Love No Code has reputed clients, such as Ruby Labs, inDriver, Siemens, HP, etc. 
In exchange for a fixed monthly fee, you can hire veteran software developers from We Love No Code to work on your project. As experts in different technologies such as WeWeb, Zapier, Mailchimp, WordPress, etc., the We Love No Code low-code developers will understand your business, discuss the challenges and develop the best possible solutions. 
Conclusion
With top WeWeb agencies, you can build next-gen applications 10x faster than when using traditional programming languages. Whether you are a budding entrepreneur or a seasoned business owner, get in touch with the best WeWeb developers from this list and get all your requirements sorted. 
Does your company build apps with WeWeb as well? Then what are you waiting for? Drop us an email with your company details. After a quick review, we'll decide whether it's a valuable addition.