You have chosen Microsoft Azure as your cloud-based technology to store all your public data. Great going!
But what to do next? How will you ensure that the migration to Azure and the integration of apps and services are seamless and without hiccups? Here's some good news for you if you don't possess the necessary expertise. You can work with the top Microsoft Azure partners and advisors to help you plan and move your business to the cloud. 
We've listed the top-rated, certified Microsoft Azure partners for your convenience. Look through their services and prices and collaborate with the one that perfectly fulfills all your business needs. 
Why Do You Need An Azure Consultant?
The best Microsoft Azure consulting services will help you with the following tasks:
Craft a cloud strategy in line with the growth of your organization.

Identify and implement the most appropriate custom Azure solutions keeping your business requirements and industry in mind.

Lower complexities and costs by designing, implementing, and launching cost-efficient cloud solutions.

Provide complete support and technical assistance throughout your cloud transformation.
The Best Microsoft Azure Partners And Advisors For Efficient Cloud Transformation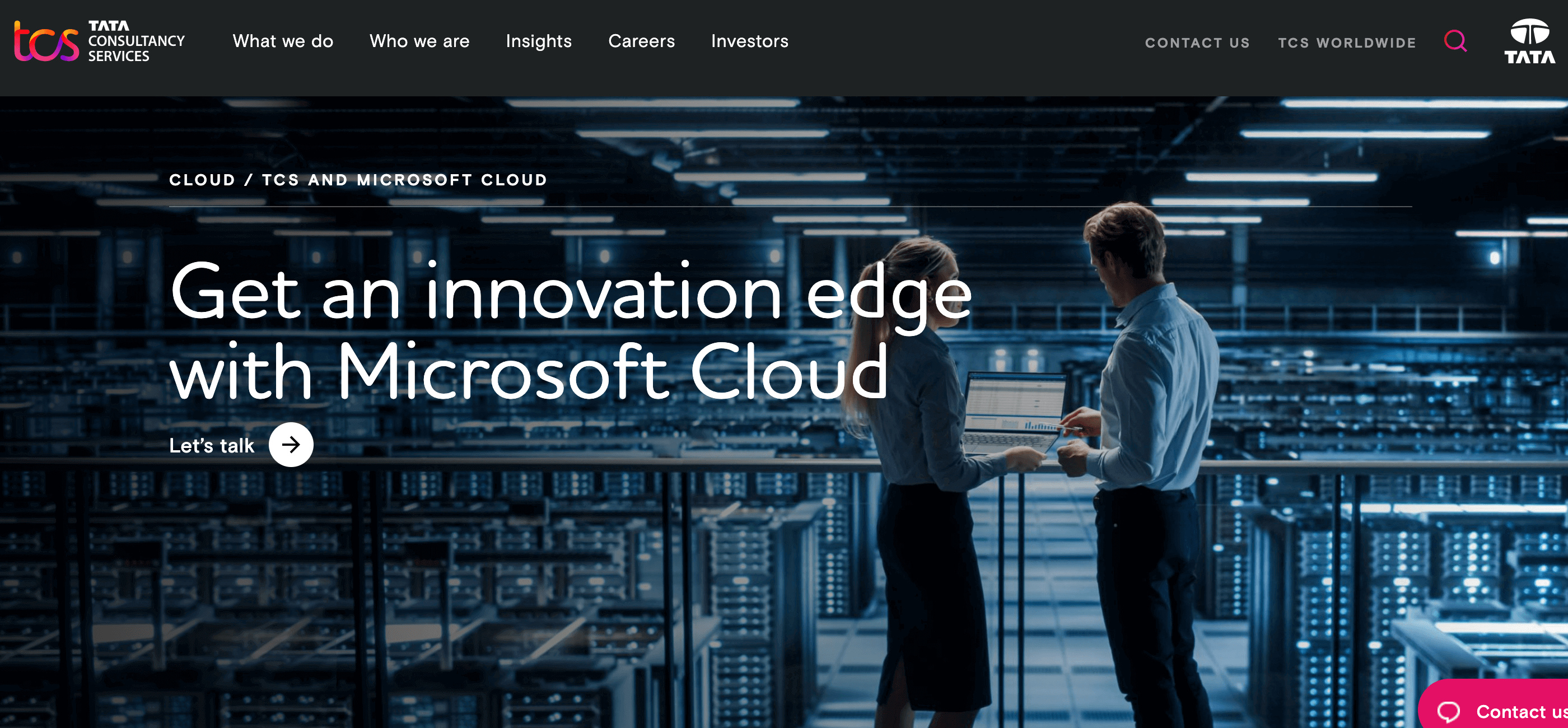 One of the most reliable Microsoft Azure partners, TCS is a globally renowned name. Committed to creating everlasting value for all its clients, the company applies innovative architecture and a unique approach to transform businesses with powerful cloud solutions. 
Being a trustworthy Microsoft partner, TCS provides end-to-end solutions to drive your cloud journey forward and redefine success on your terms. Their team will build cloud-native applications on Azure, accelerating your scale and diminishing your technology expenses. In addition, they'll help you improve your business processes and decision-making with their detailed study and advanced analytics services.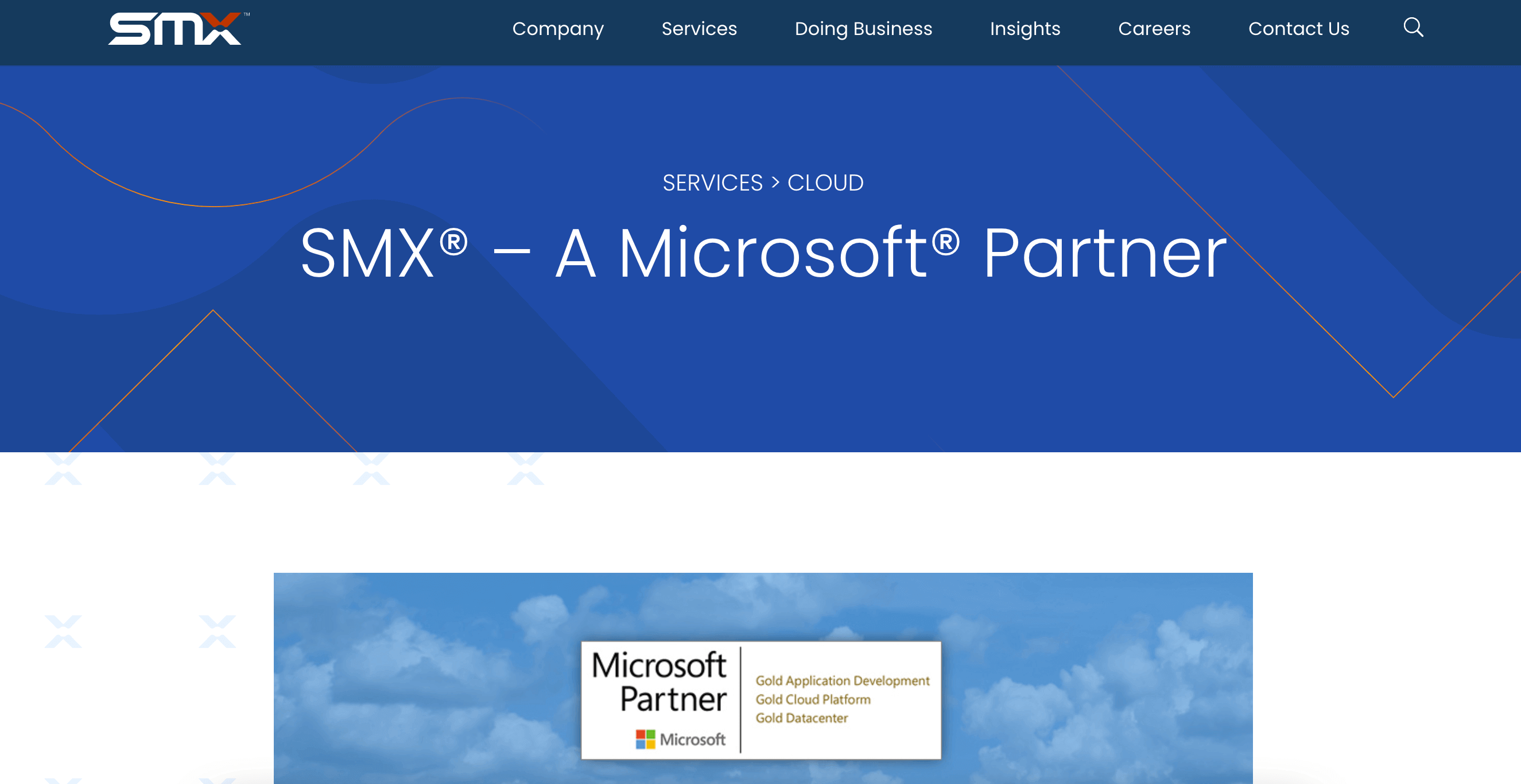 A Microsoft Gold certified partner, Smartronix comes with its prestigious legacy of offering comprehensive services related to web properties and cloud enterprises. Smartronix helps businesses with cloud application development, cloud productivity, application integration, etc.
Being one of the best Microsoft Azure advisors, the company specializes in Azure migration creating highly optimal paths and recommending the right tools and technologies for successive migrations. The data experts at Smartronix will help you reduce the downtime of your business by suggesting the most appropriate strategy and creating the right enterprise data architecture for you.
In addition, the company offers a comprehensive data pipeline capability using which you can successfully reap the benefits of AI services for speech, image, and textual analysis services.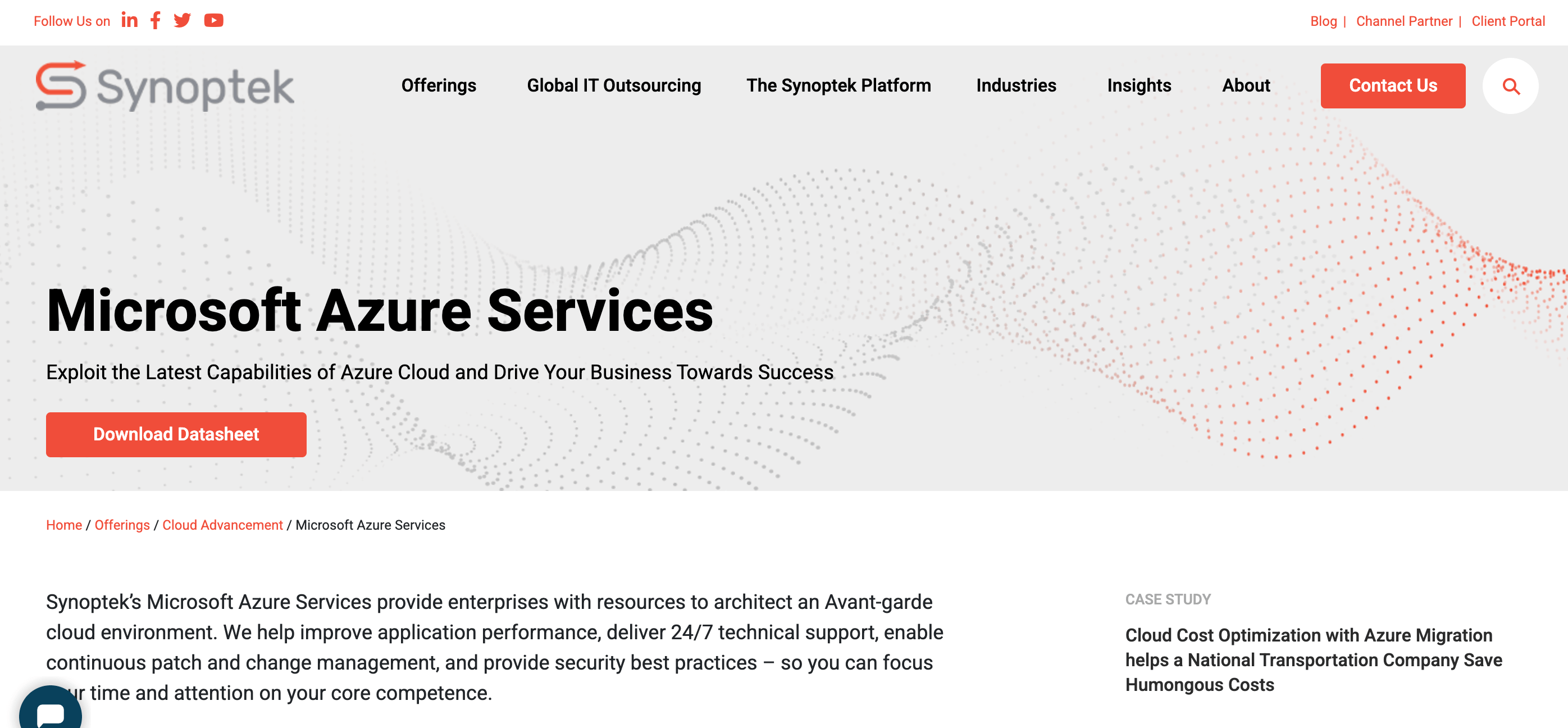 Are you looking for a reputable company providing robust Azure management services? Look no further, as Synoptek is here to help you make the most of Azure and drive your business to further growth. Offering broad resources to help you gain the benefits of cloud transformation, Synoptek studies your business requirements and recommends the most appropriate cloud strategy tailored to your needs. Not only that! 
The company also designs a practical blueprint, giving you complete access to brilliant technological resources and experienced teams to work with. The core of Synoptek's offerings includes cloud strategy and planning, cloud migration, hyper-scale cloud, and managed cloud services.
What makes the company a truly reliable partner is its high reliability and the confidentiality it maintains while working with its clientele base.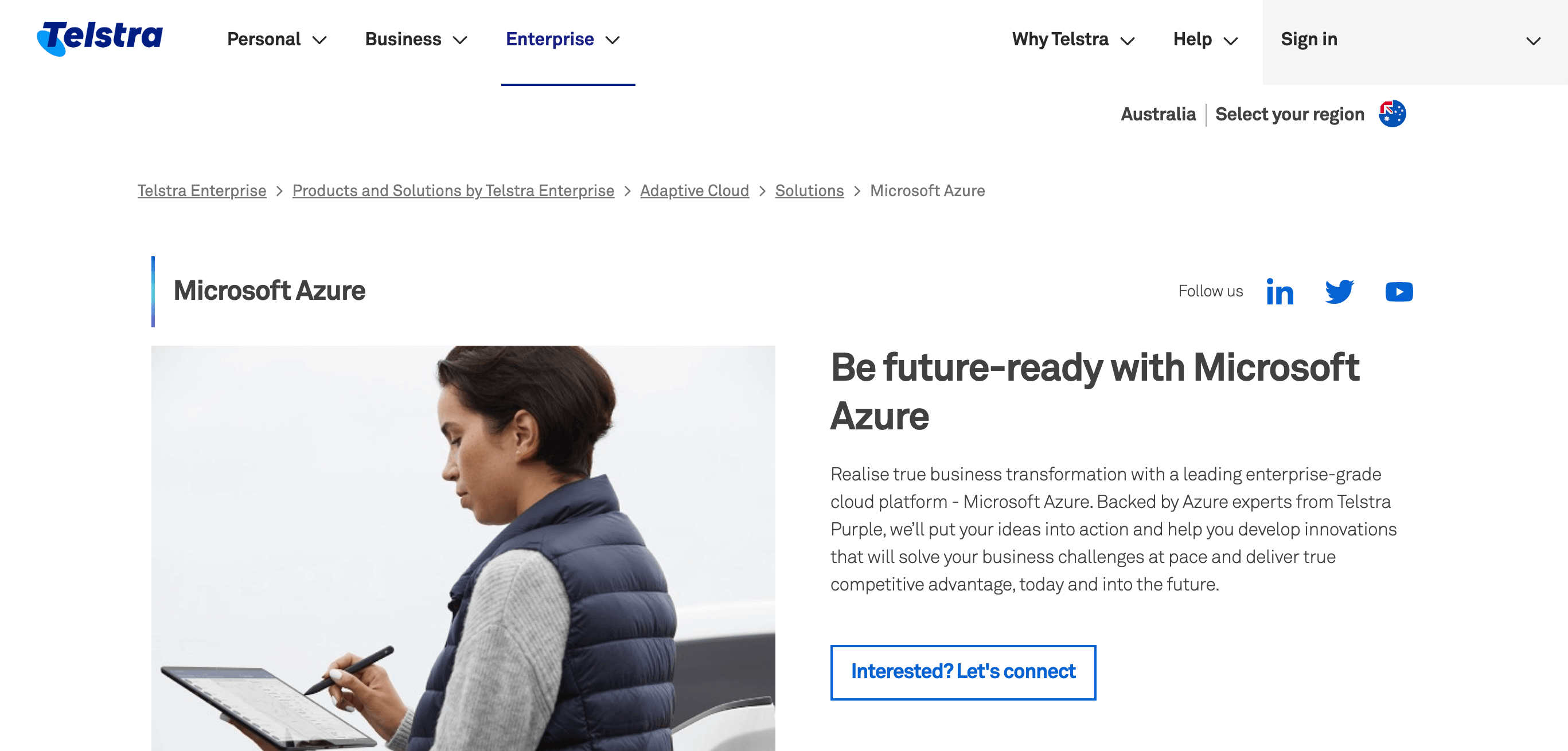 A leading Azure partner, Telstra UK Limited helps businesses transform cloud-related ideas into actionable steps. The company comes with an incredible team of world-class experts who can help you unleash the true potential of your business through effective connectivity, cloud solutions, and security. 
Serving as a single point of contact for all your cloud-related projects, Telstra shares the best security practices and compliance measures so that you can maximize your cloud performance and scale your connection yet enjoy simple and flexible solutions. Providing network, tools, and experts as a complete package, Telstra is the one-stop destination if you are looking to hire Azure experts who can reduce your costs and make your business future-ready.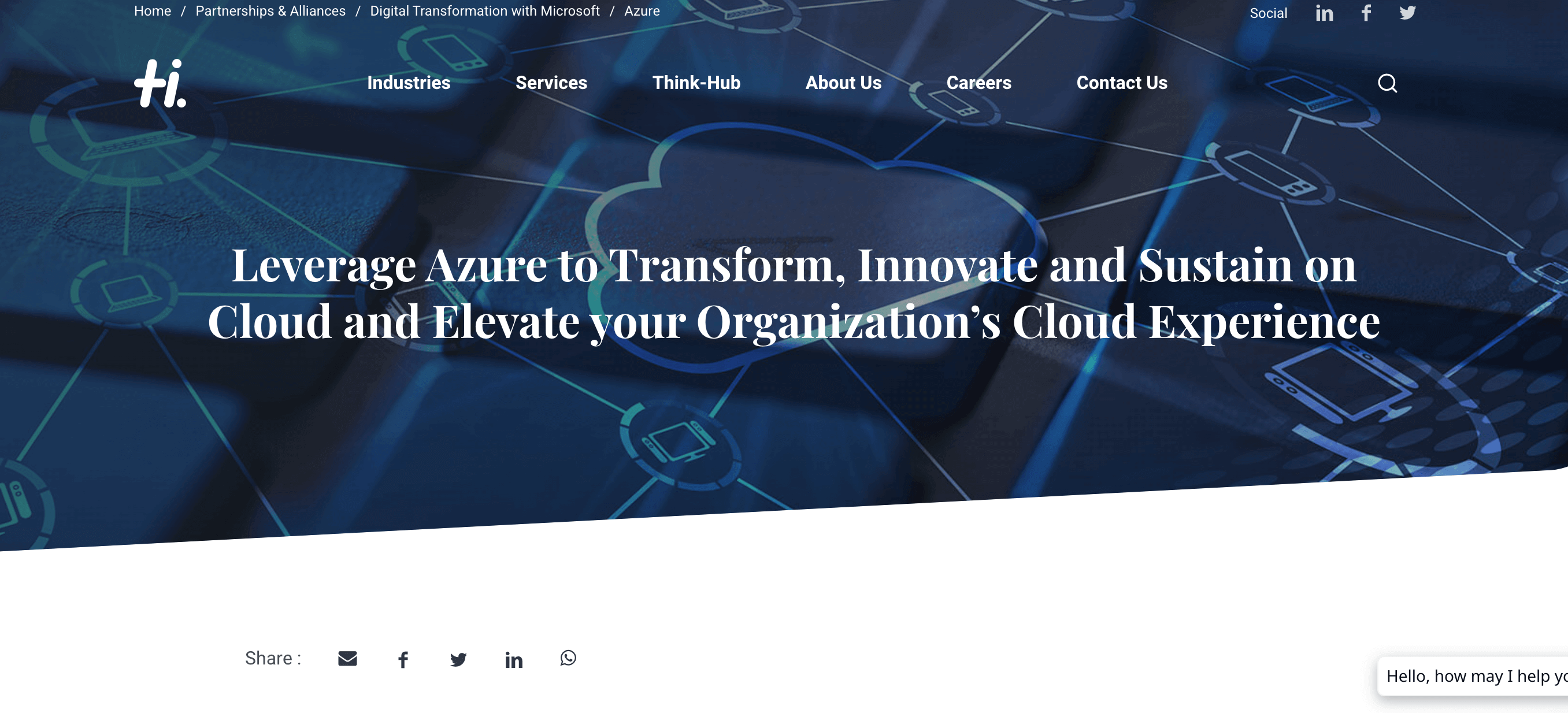 Driven by the mission of creating scalable innovation and improving customer experience, Hexaware delivers customizable and client-focused cloud solutions. This Azure strategic advisor offers application innovation, migration to Azure data, AI, and intelligent document processing. As a result, Hexaware can help you modernize your business procedures, ensuring faster migration and improved total cost of business ownership. 
For seamless migration to Azure, the company provides automated assessment and planning, sharing a detailed readiness report and sizing plan along with an in-depth analysis of your workload needs. If you struggle to work with data and documents, you can configure automation processes with the help of the highly-skilled technical team at Hexaware.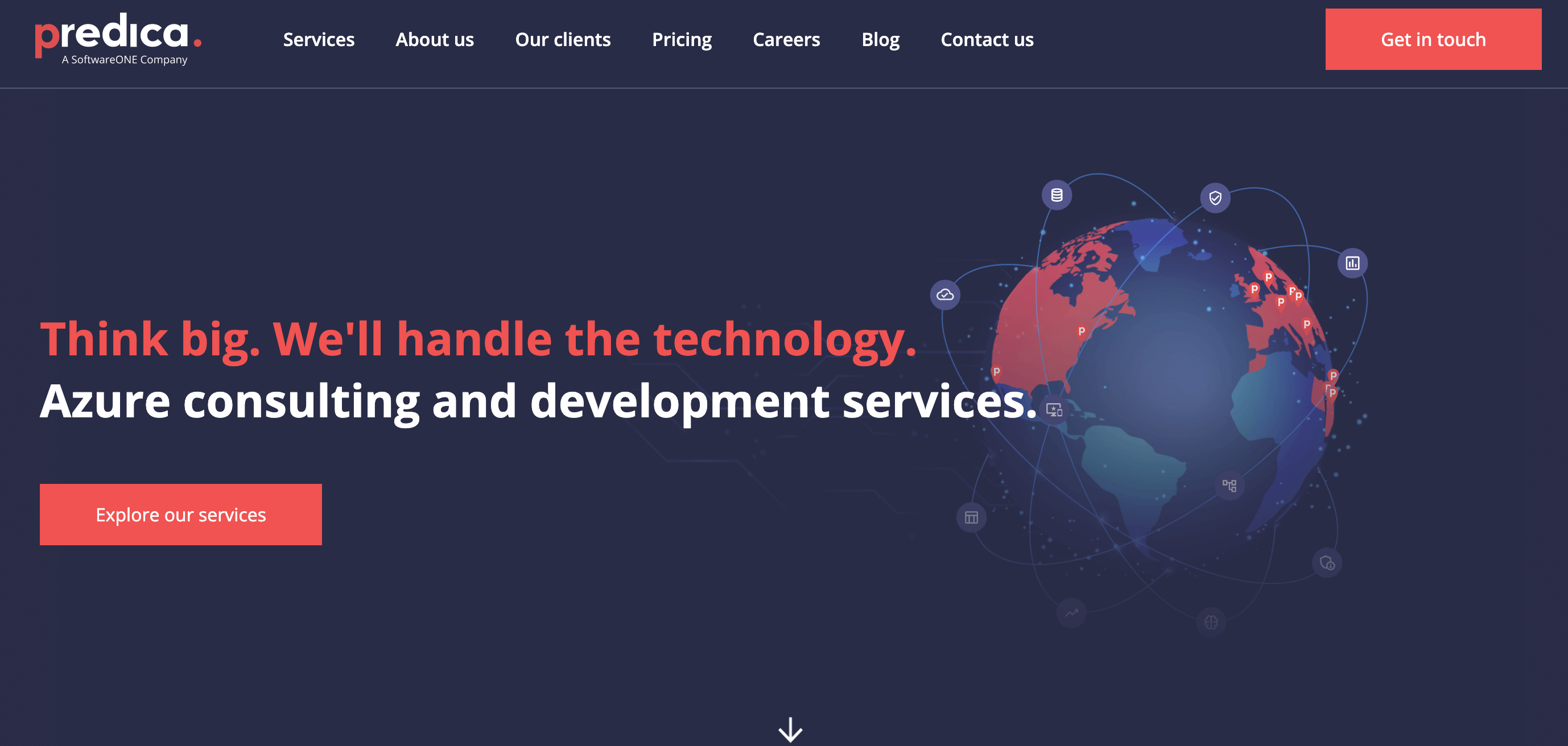 Predica is a master in understanding customer issues and developing integrated solutions. Trusted by small to medium-sized enterprises worldwide, the company helps you focus on your plans, unlock the possibilities of your business and raise your technical knowledge—all of these while gaining more flexibility and creating a more significant impact on the economy. 
Predica can assist you in the areas of cloud applications, cloud operations, data analytics, cloud security, and managed services. In addition, the company provides guidance regarding creating the initial plan, building and releasing solutions, and post-released managed services.
So, if you are looking to work with one of the best Microsoft Azure consulting services, then Predica Group is the right choice for successful collaboration.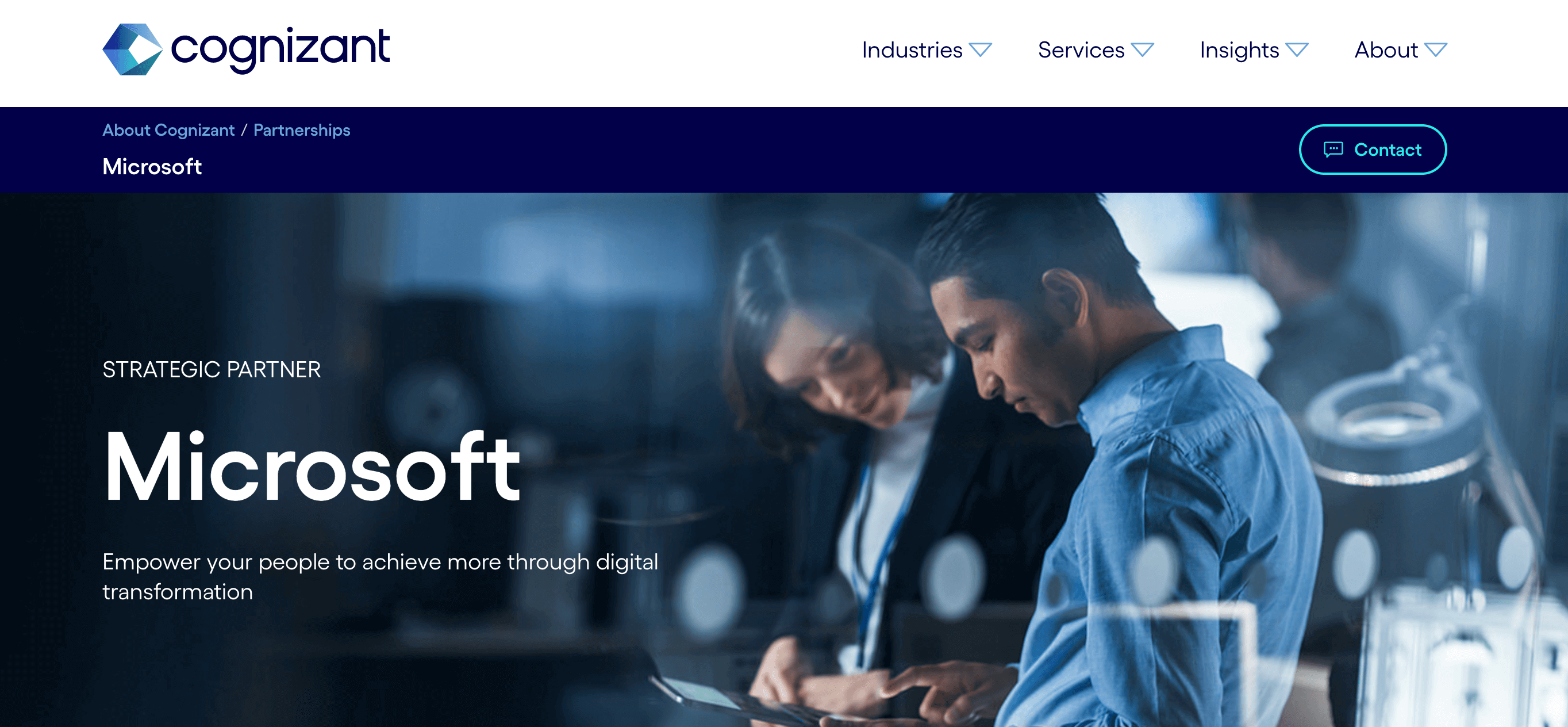 Cognizant Technology Solutions is a well-known name in the industry, providing end-to-end consulting and development services to its worldwide clients. If you believe in a sustainable transformation, then Cognizant might be your best choice. As one of the notable Microsoft Azure partners, the company handles all projects with the right approach to understanding clients' businesses and blending innovation with technology. 
The Cognizant team of certified experts comes with years of Microsoft Azure experience, helping you build cloud-native applications and ready your business for a smooth transition. Their core services include Azure SAP acceleration, Azure modernization factory, and much more.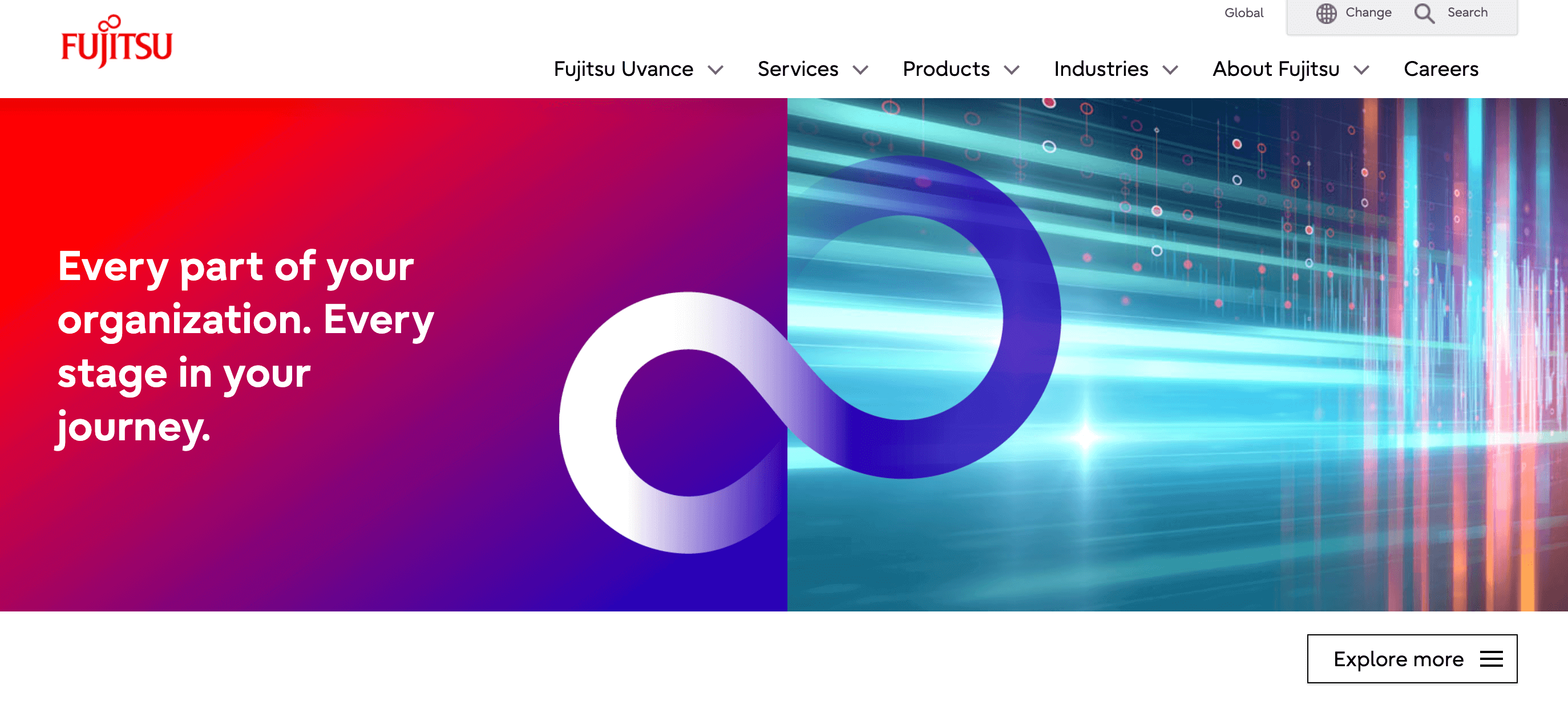 Helping companies at every stage of their digital journeys, Fujitsu is the perfect partner for all your Azure-related requirements. This Tokyo-based company has been working with a number of top-rated clients across a diverse range of industries, including Manufacturing, Retail, Financial Services, Public Sector, Energy, Utilities, etc. Fujitsu aims to build technology surrounding people so that employee and customer experiences can be enhanced. 
Truly one of the best Microsoft Azure advisors in the current market scenario, Fujitsu provides a complete cloud experience so that your business can become modernized and digitally smarter. They deliver customized and flexible solutions for deployment and migration to Azure, transformation and creation of enhanced applications and proper integration across hybrid and multi-cloud systems.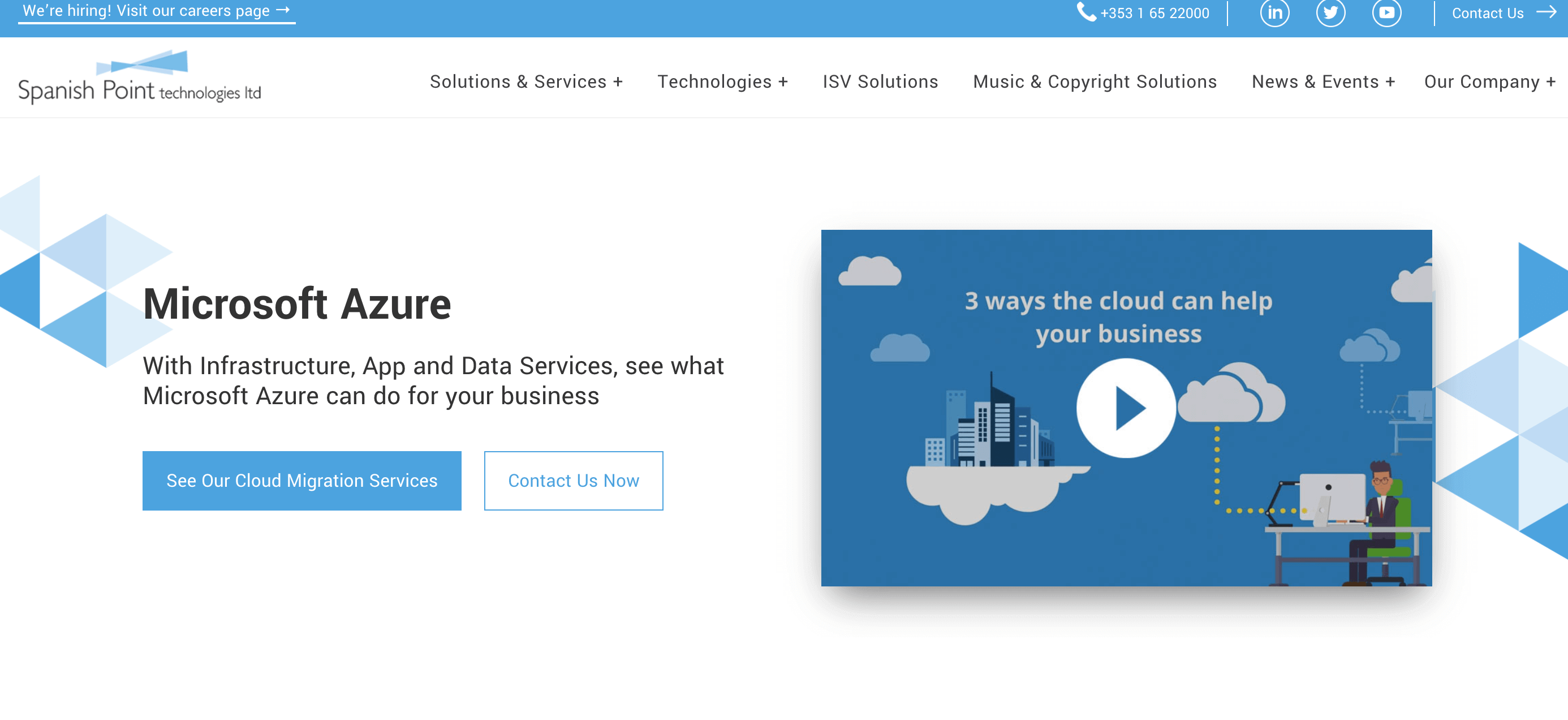 Spanish Point Technologies Ltd. holds the power to transform your business, making your products or services more effective and insightful. While a number of Microsoft Azure partners might only help you in the initial steps, this company gives you complete guidance from designing, building, and maintaining your customized cloud environment. 
With extensive expertise in Azure management services, Spanish Point Technologies Ltd. helps you make data-driven decisions. They offer a complete analysis of the company reports, deploying at any location with maximum flexibility and portability along with your chosen set of tools, protecting your business assets with robust security and privacy, and building the desirable portal experience through properly managing your apps.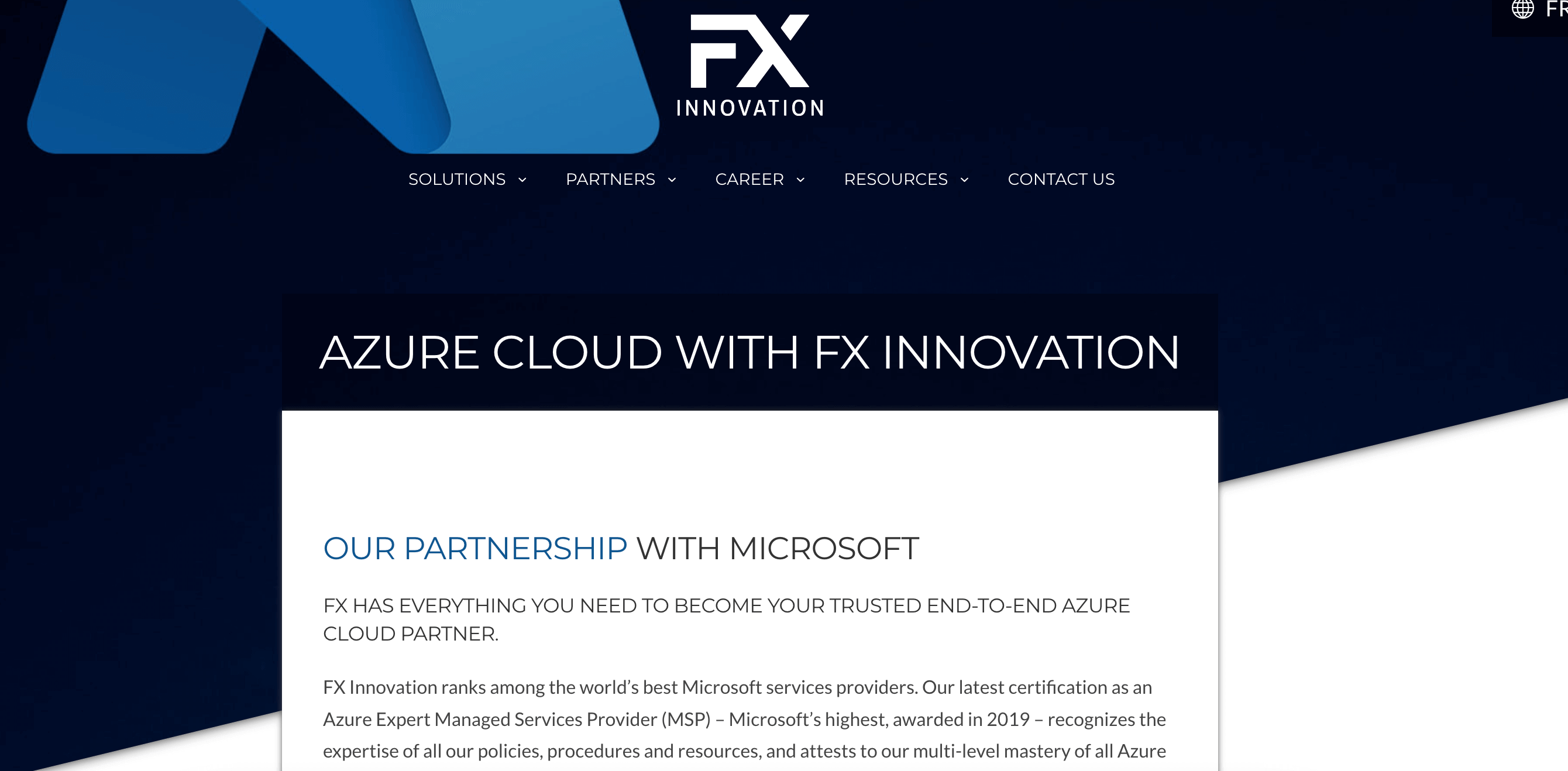 A certified Microsoft Azure advisor, FX Innovation comes with decades of expertise and experience in the cloud transformation lifecycle. If you are looking to hire Azure experts who can introduce some innovation and creativity into your business, FX Innovation is your go-to Microsoft Azure partner. 
The first stage of your journey with FX Innovation includes understanding the strengths and weaknesses of your business and charting the way forward. The next is the implementation stage, where the team will guide you to migrate workloads and optimize infrastructure successfully. The final phase will involve an expert review and management of your cloud environment to cut down costs for your organization. 
Conclusion
Businesses face daily challenges. With the right Azure strategic advisor, you can not only solve complex and burning issues but also strengthen the technological side of your company. Now that you have come to the end of this list, we hope it will be easier to find the most suitable Microsoft Azure partner for carrying out your cloud transformation. 
If your company provides partnership and advisory assistance related to Microsoft Azure, feel free to submit it to this list. Drop us a line, and after a quick review, we'll decide whether it's an appropriate addition.