A unique and memorable logo is an essential element in today's competitive digital landscape for representing the brand's identity and captivating the audience's attention. 
The logotype instantly communicates your company's values, aspirations, and personality. 
However, creating an impactful logo requires extensive graphic design expertise, creativity, and a deep understanding of a company's vision; logo design is a fine science of putting thousands of words into one image. 
In this article, we gathered a list of top logo design companies that earned the reputation of industry leaders and trendsetters of visual identity. Read on to make an informed decision and choose the right partner for your business needs. 
Best Logo Design Companies And Designers For A Unique Brand Identity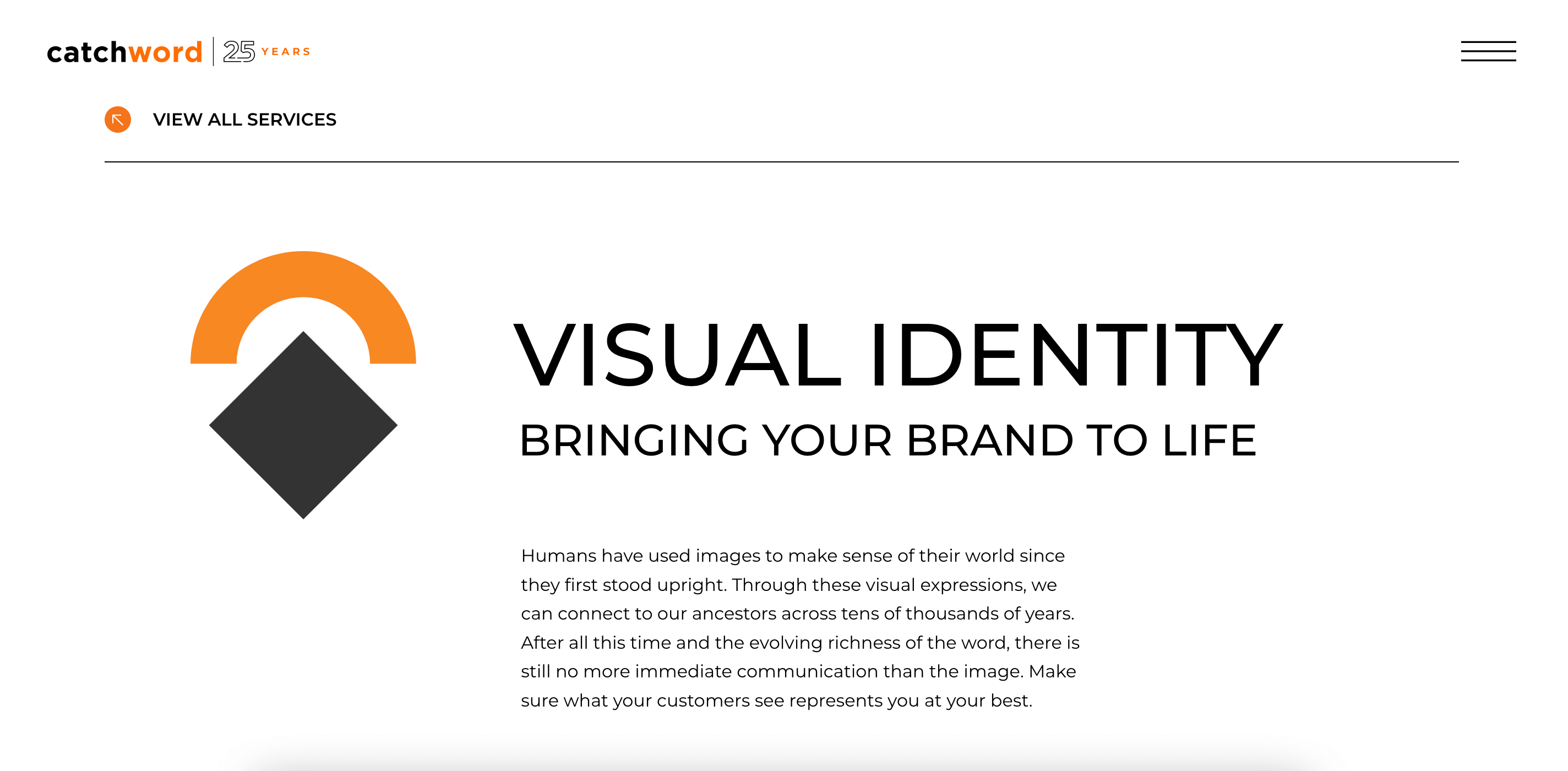 Celebrating 25 years on the market in 2023, Catchword is one of the most experienced logo design agencies worldwide. They have delivered thousands of vibrant identity designs for startups and showrooms and recognizable clients like Intel, Starbucks, HBO, TikTok, and many others. 
Their team of experts specializes in crafting engaging logotypes or wordmarks that effectively and authentically communicate with target audiences. Through the seamless integration of design principles at every stage of the branding process, Catchword ensures your brand messages are translated through verbal and visual best practices, leaving a lasting impression on society.
Services and expertise:

logo design, brand positioning, brand architecture, brand messaging and copywriting, company naming, product and service naming, linguistic and cultural analysis, brandable domain names, identity system, templates and touchpoints, brand style guidelines

Location:

Oakland, New York, USA; Calgary, Canada

Team size:

25+ experts

Portfolio:

Intel, Kellogg's, Allergan, TikTok, Starbucks, HBO, VUDU, Caribou, Upwork, Stoke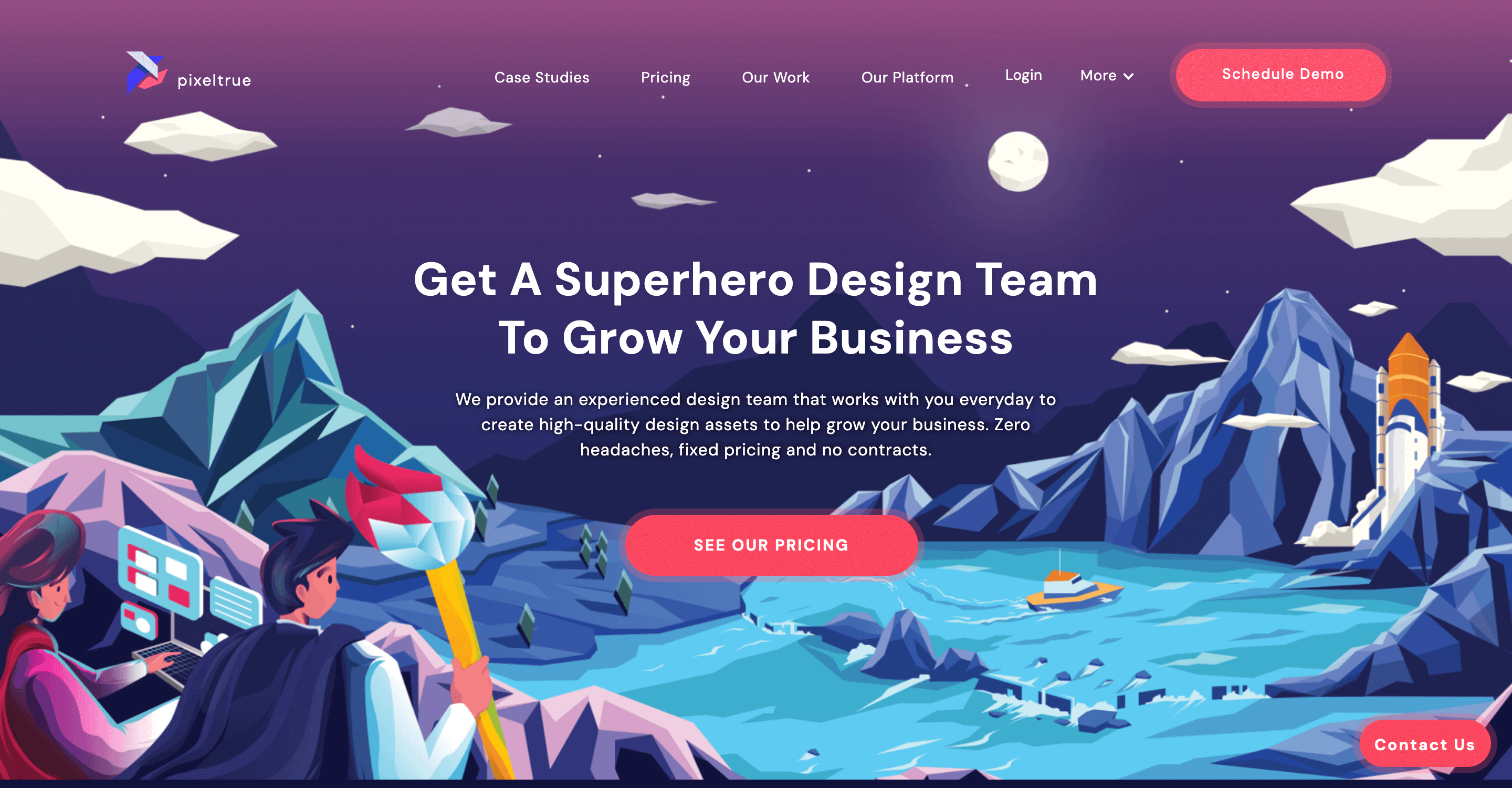 Founded in 2019, Pixel True stands among top-tier design companies. With an unwavering commitment to delivering unmatched excellence, Pixel True offers logo, web & app, UI, as well as animation design services, all at remarkably reasonable prices. 
Pixel True's designers are meticulously chosen, each boasting years of industry experience. Whether you seek website updates, compelling pitch decks, captivating one-pagers, or mesmerizing animated videos, Pixel True has the ideal team ready to create magic for you. With a track record of serving over 100 brands worldwide, Pixel True is the destination for turning creative ideas into dream designs.
For just $350, Pixel True offers a Logo Design package with an astonishingly swift turnaround time of 24-48 hours. If a client is dissatisfied, the agency provides a 14-day money-back guarantee, assuring complete satisfaction. To witness the fantastic outcome firsthand, clients can request a demo and embark on a journey of design excellence with Pixel True.
Services and expertise:

logo creation, website design, app design, UI design, graphic design, animation 

Location:

Surrey, Canada

Team size:

up to 20 experts

Portfolio:

Creatorland, Brandfetch, Copilot Travel, Creaitor.ai, KaiChain, My Momentum, Next Door Lending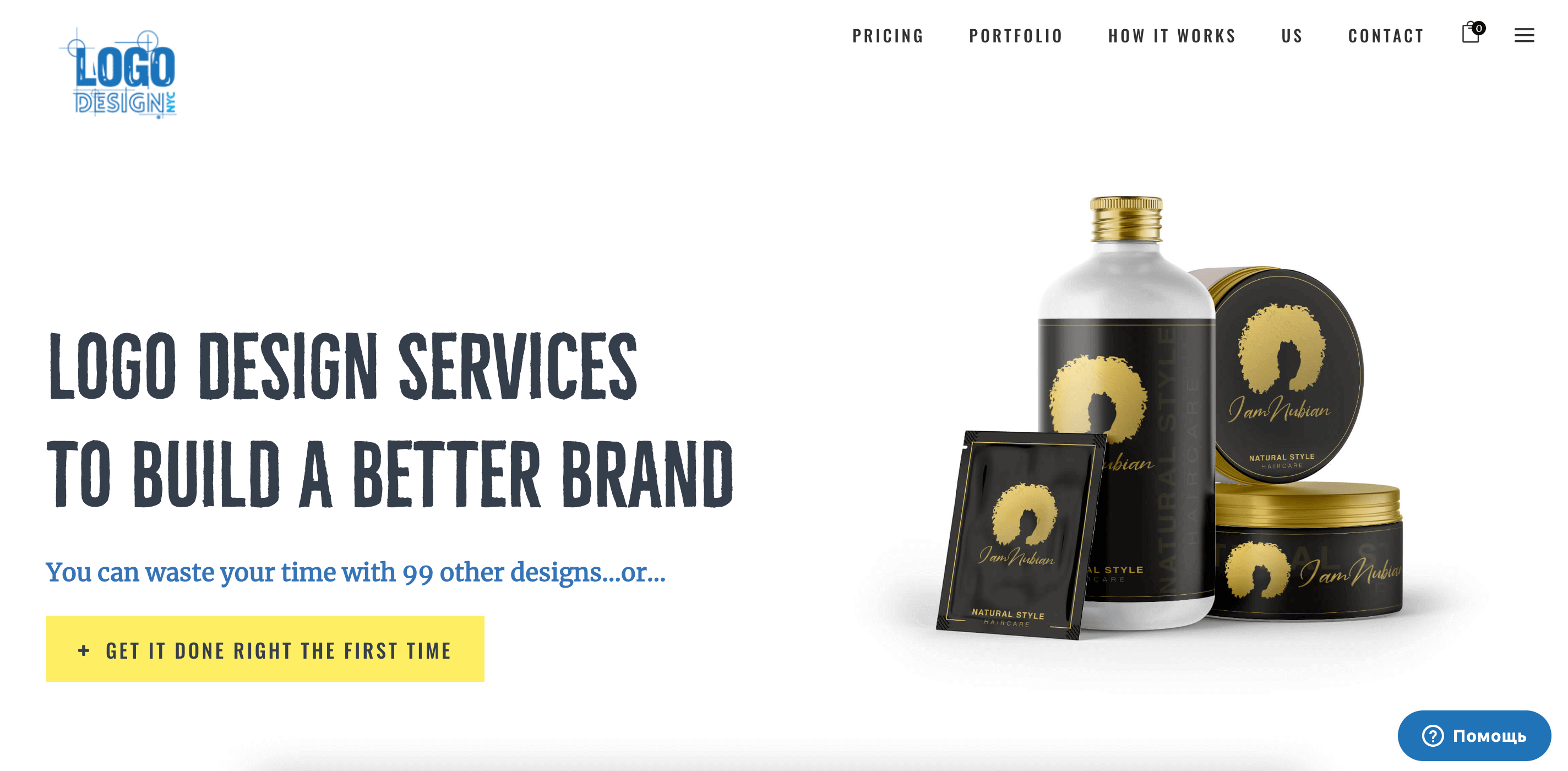 A US-based Logo Design NYC agency promises to build a better brand through next-gen logo design services and get it done right the first time. 
Their team is composed of the best logo designers with extensive experience in various industries like Entertainment, Fashion, Sports, Retail, Real estate, Medical, Non-profit, and many more. 
Select a cooperation style based on the retainer or package model that suits your needs and budget perfectly and get a memorable business logo design that represents your brand in the most authentic and impressive way. 
Services and expertise:

logo design, characters and illustrations, package and label design, graphic design, visual branding

Location:

New York, USA

Team size:

20+

Portfolio:

Mueller Law, Blue Peak, GSS, Stella Delivery, Caspi, Zaza, Basilica, Soiree Royale.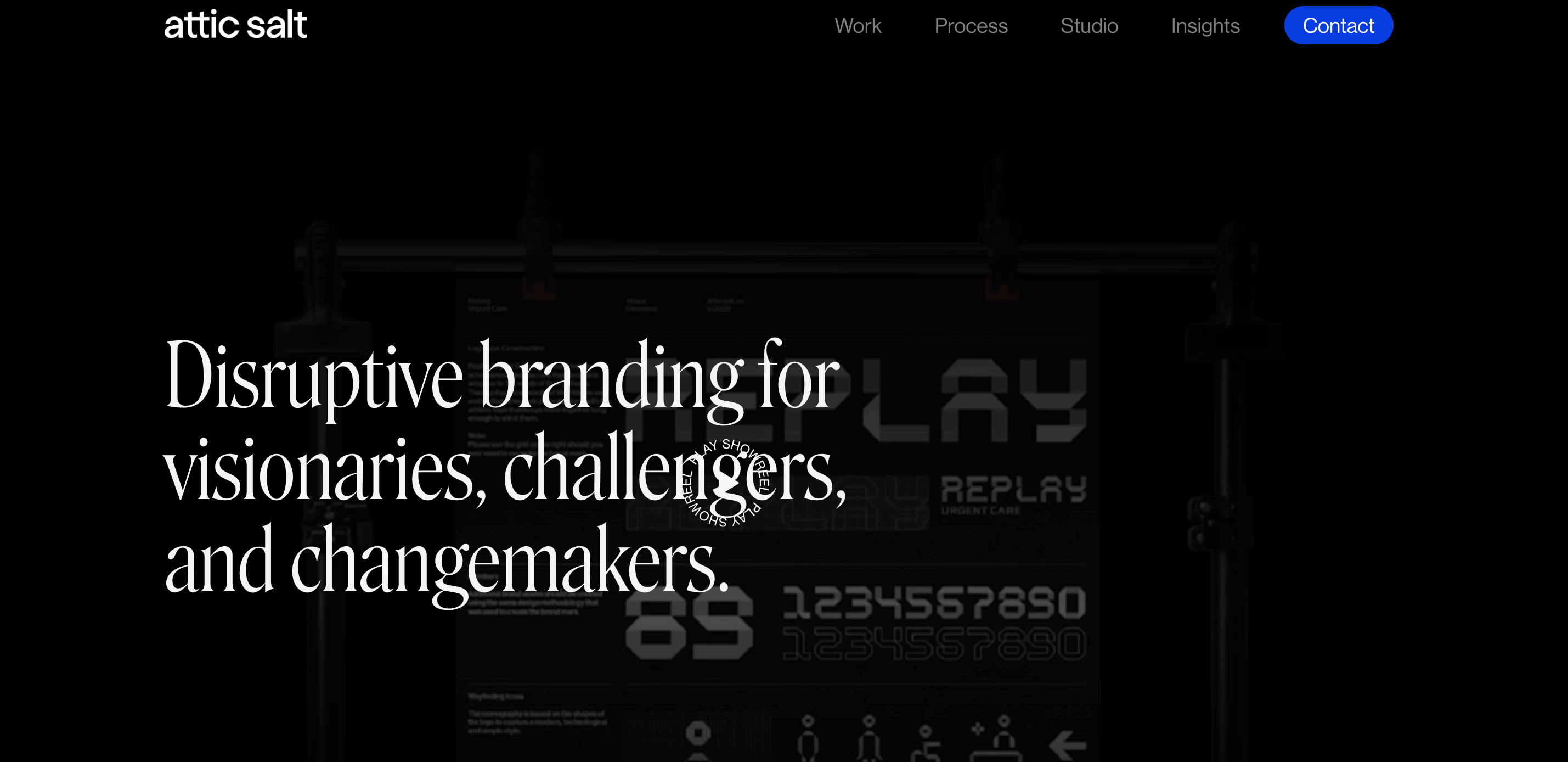 AtticSalt is one of the best logo design and branding studios with a strong focus on creating authentic and innovative brand identities specifically tailored for visionaries, challengers, and changemakers.
Their experts are deeply experienced in logotype design and brand activation services. AtticSalt's exclusive 4D process that consists of Discovering, Defining, Designing, and Deploying helps them craft disruptive branding solutions. 
Services and expertise:

logo design, brand naming, positioning and strategy, brand voice and tone, brand messaging, visual identity, marketing collateral, packaging and printing, branded wayfinding, website design, UI/UX design, content strategy, photography and video, advertising 

Location:

Scottsdale, USA

Team size:

10+ experts

Portfolio:

AIGA, Google, RedRover, Replay, Sage Dental, OneAZ, Aline, Ethos, Phoenix Art Museum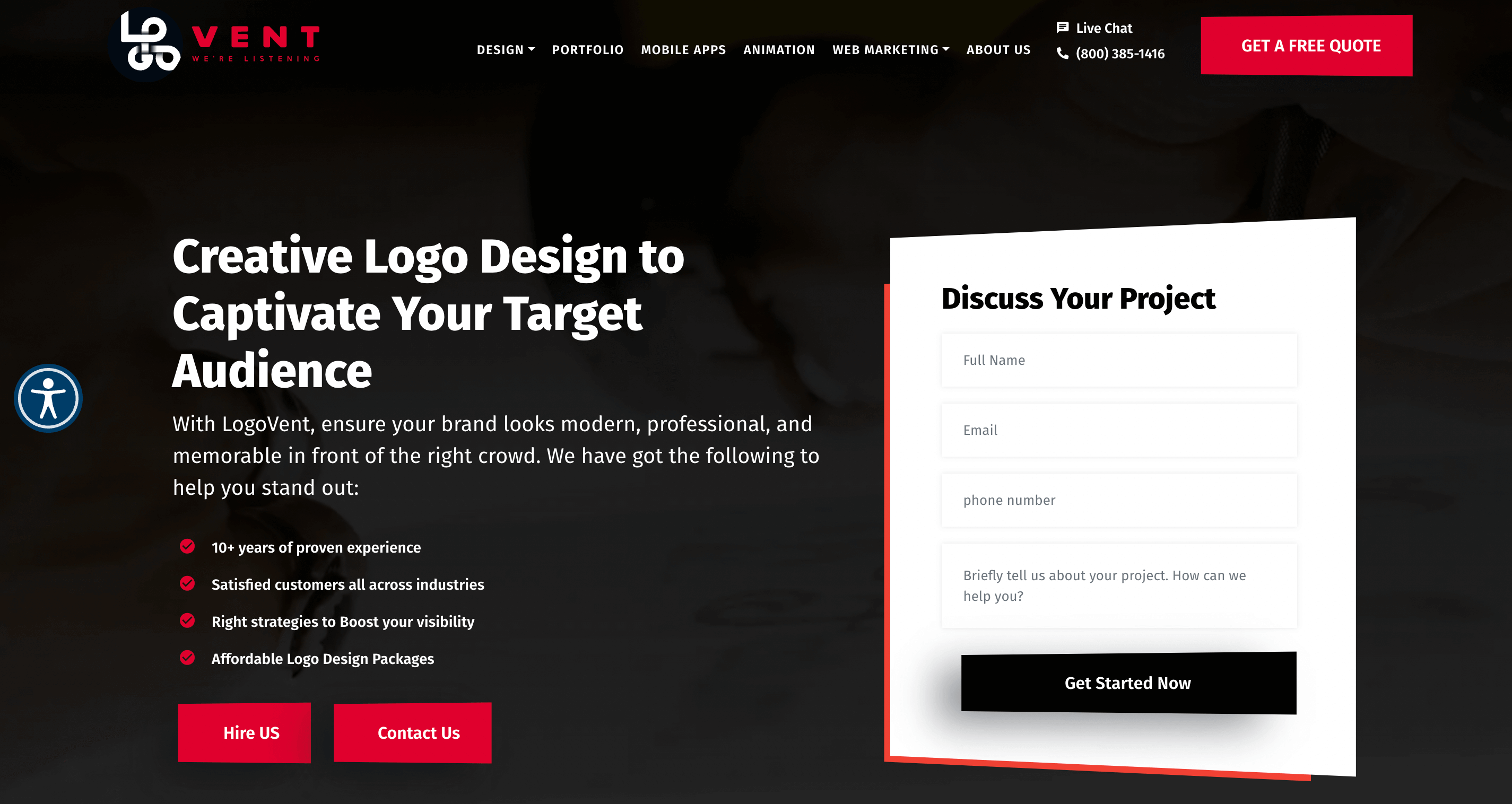 In the ever-evolving landscape of creative digital marketing, Logovent stands as a distinguished leader, showcasing its unique expertise in design solutions. Besides exclusive logo design services, they also cover content creation, product design and development, social media management, SEO, web portal development, and eCommerce solutions. Whether you're a startup, an enterprise, or a global corporation, Logovent offers excellent services at the most competitive prices.
As a design, marketing, and strategic development powerhouse, Logovent boasts a team of over 40 digital maestros with extensive experience spanning diverse mediums. The company's adept designers will breathe life into your brand with a great array of logo styles, including mascot, combination, abstract, pictorial, and lettermark logos, all starting from just $69. With over 4 years in the market, the agency has delivered 457+ tailored solutions for 763+ clients worldwide. 
Offering 24/7 support, 100% ownership rights, and a money-back guarantee, Logovent can become your definitive partner for custom logo design, marketing, and development.
Services and expertise:

logo creation, website design and development, digital marketing, eCommerce solutions, branding

Location:

Houston, TX, United States

Team size:

40+ employees

Portfolio:

WhiteCat Digital, Veronica, Three Mile Apparel, Viaggi, Archify, Buggy Boo Bows, Canine Lounge, Ernest Blue Tea, Vertical Wines, Mystique Essence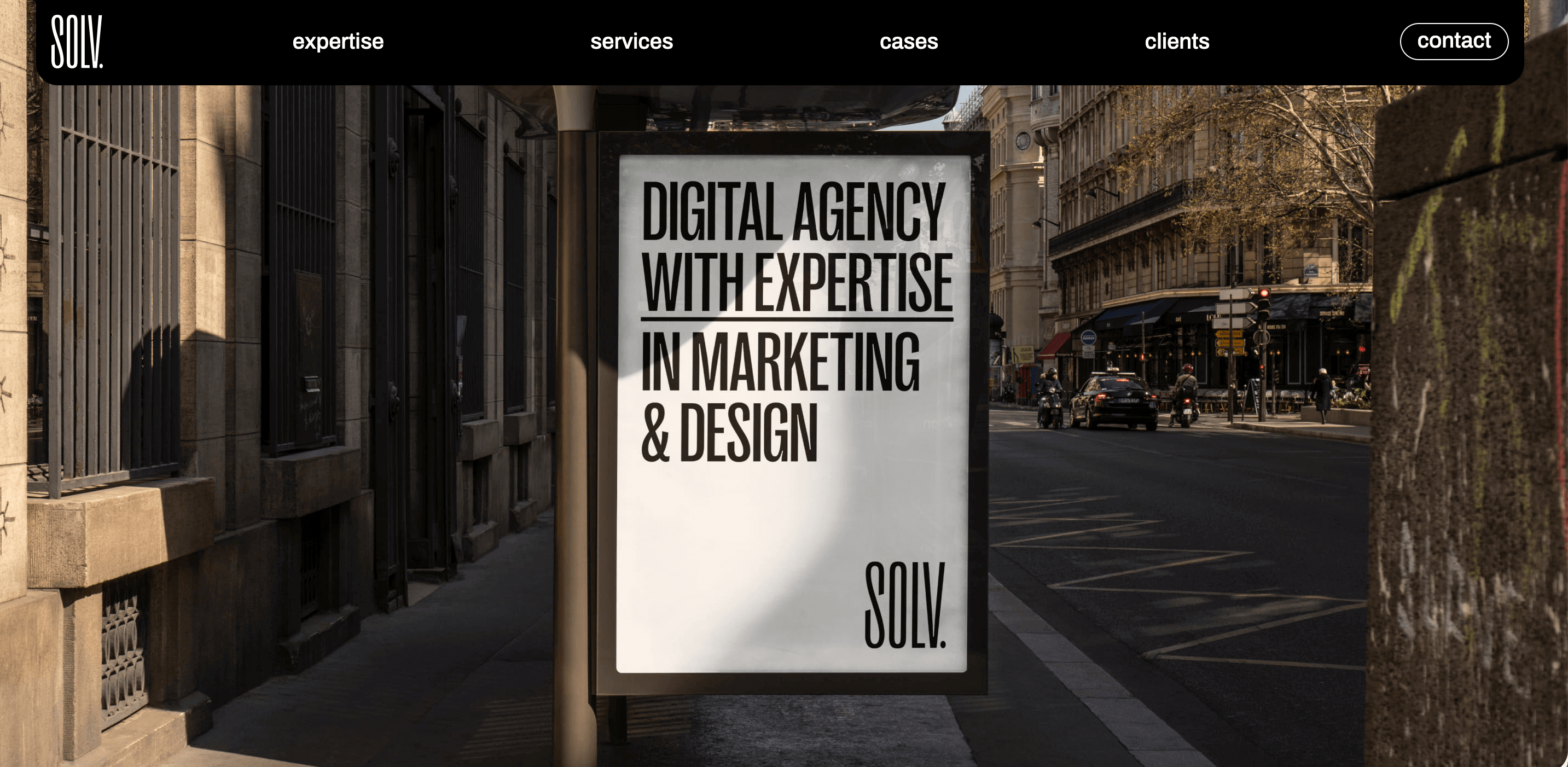 SOLV is a prominent Ukrainian agency with 5 years of experience in digital marketing and design. You can find Forbes, US Embassy, Viessmann, and Boucheron Paris among their clients and many more notable brands across 18+ industries. 
One of SOLV's strongest areas of expertise is delivering outstanding logotypes and visual identity. Their team creates a stunning visual blend of art styles, colors, typography, and illustrations that make your brand fresh, effective, and recognizable.
Hire the best logo designers from SOLV to create fascinating visual solutions that leave no one indifferent.
Services and expertise:

logo design and visual identity, digital marketing strategy, advertising, brand strategy, website design and development

Location:

Kyiv, Ukraine; London, UK; Zurich, Switzerland; Tallinn, Estonia; Washington, USA

Team size:

30+ experts

Portfolio:

Forbes, Viessmann, USDA, Boucheron, US AID, Ministry of Digital Transformation of Ukraine, MFA UA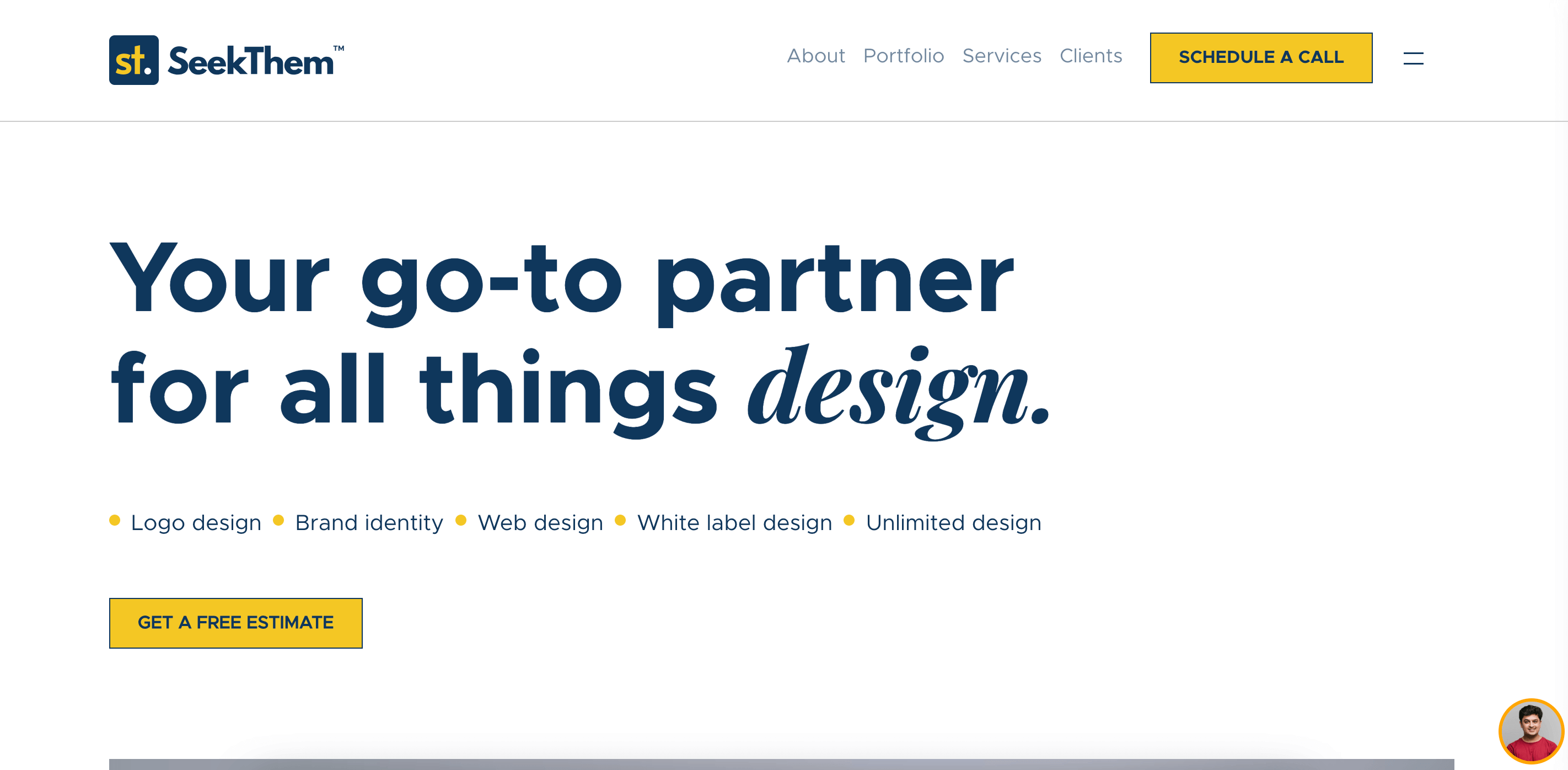 SeekThem is your go-to partner for all things related to logotype design, brand identity, web design, white label design, and unlimited design. They're experienced in designing logos for a variety of industries, including Business, Non-profit, Education, and Entertainment.
Collaborating with SeekThem means you get more than just a logo – the company also specializes in UI/UX design, branding, and other creative services to help you build a comprehensive and effective online presence. No matter what your needs are, they have the necessary expertise.
Services and expertise:

logo design, white label design, website design, branding, ad banner design, unlimited design subscription

Location:

London, UK; Ahmedabad, India; New York, USA

Team size:

15+ experts

Portfolio:

Travelodeal, Further, Hubco Global, Doffay, Exbo Group, Clip Hire, Nes Corp, Prime House Painting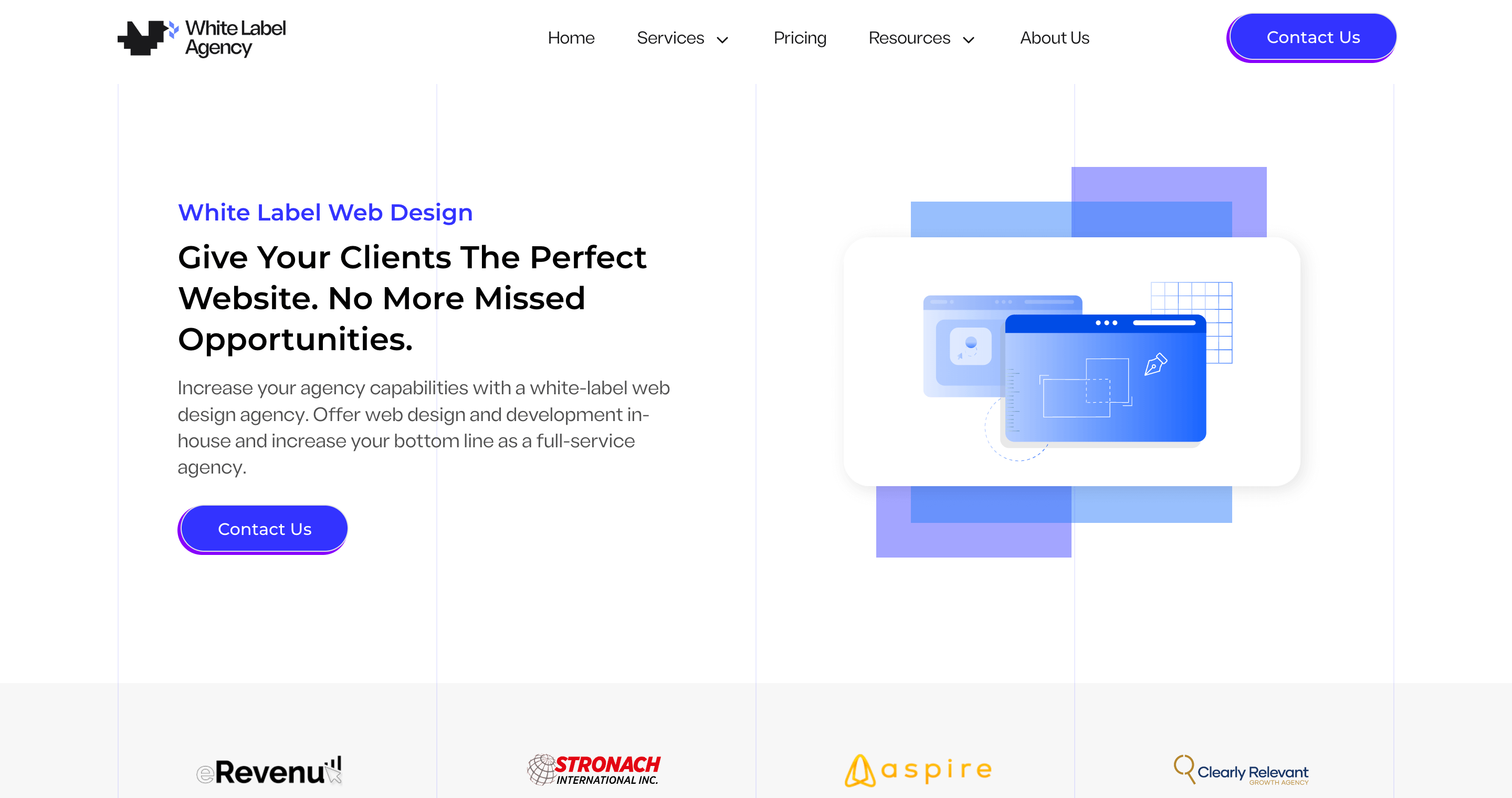 Since its inception, White Label Agency has become a formidable name in the design industry, specializing in white label web design services. Their expansive and impressive portfolio ranges from startups to large-scale enterprises, offering a unique blend of creativity and technical mastery that has led to partnerships with brands like Revenu, Aspire, Stronach, and others.
The White Label Agency team stands out with its approach to brand identity, employing cutting-edge techniques to create logos that resonate with audiences across various markets. Their expertise extends beyond mere aesthetics; they dive into the essence of a brand to understand its core values, ensuring that every design embodies the ethos of the business.
Services and expertise:

logo design, web development, brand strategy, white label solutions, SEO optimization, content marketing, user experience and interface design, social media management, mobile app design

Location:

New York, USA

Team size:

10 experts

Portfolio:

Revenu, Aspire, Stronach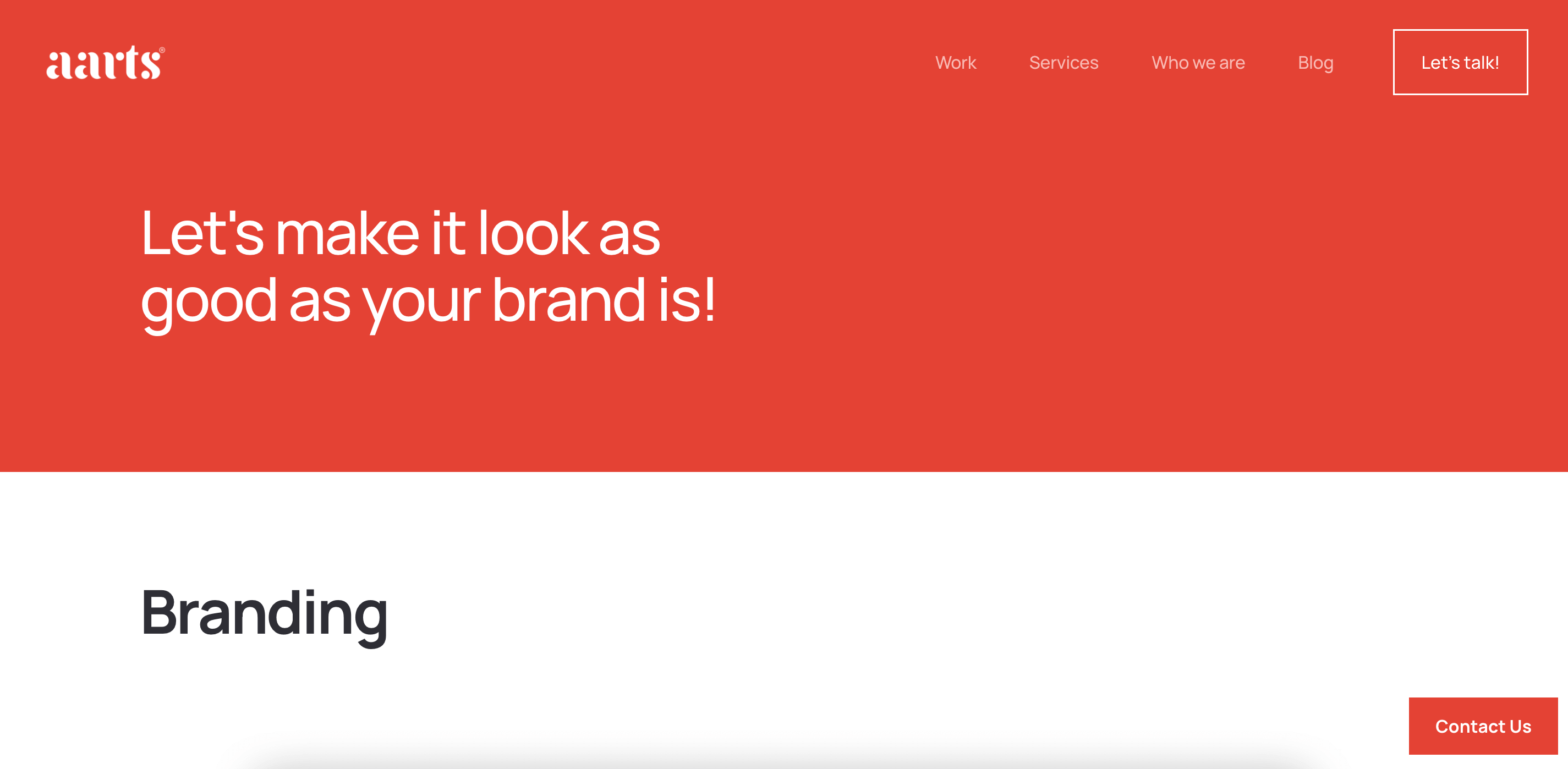 The team of Aarts Studio excels at translating strategic ideas into precise design solutions, including iconic logos and brand collaterals. 
With over 8 years of experience, Aarts Studio has successfully finished more than 300 projects for startups and enterprises in 14 different countries. Hire one of the most experienced logo design companies from India to stand out with your design and brand positioning!
Services and expertise:

logo design, brand name, brand identity, brand manual including logo usage guide, fonts and color guide, iconography, brand imagery, brand collaterals, package design, template set

Location:

Indore, India

Team size:

15+ experts

Portfolio:

Sabika, BOSCH, Frost & Sullivan, SmartWorks, Convergent Technologies, Patanjali, ICICI Bank.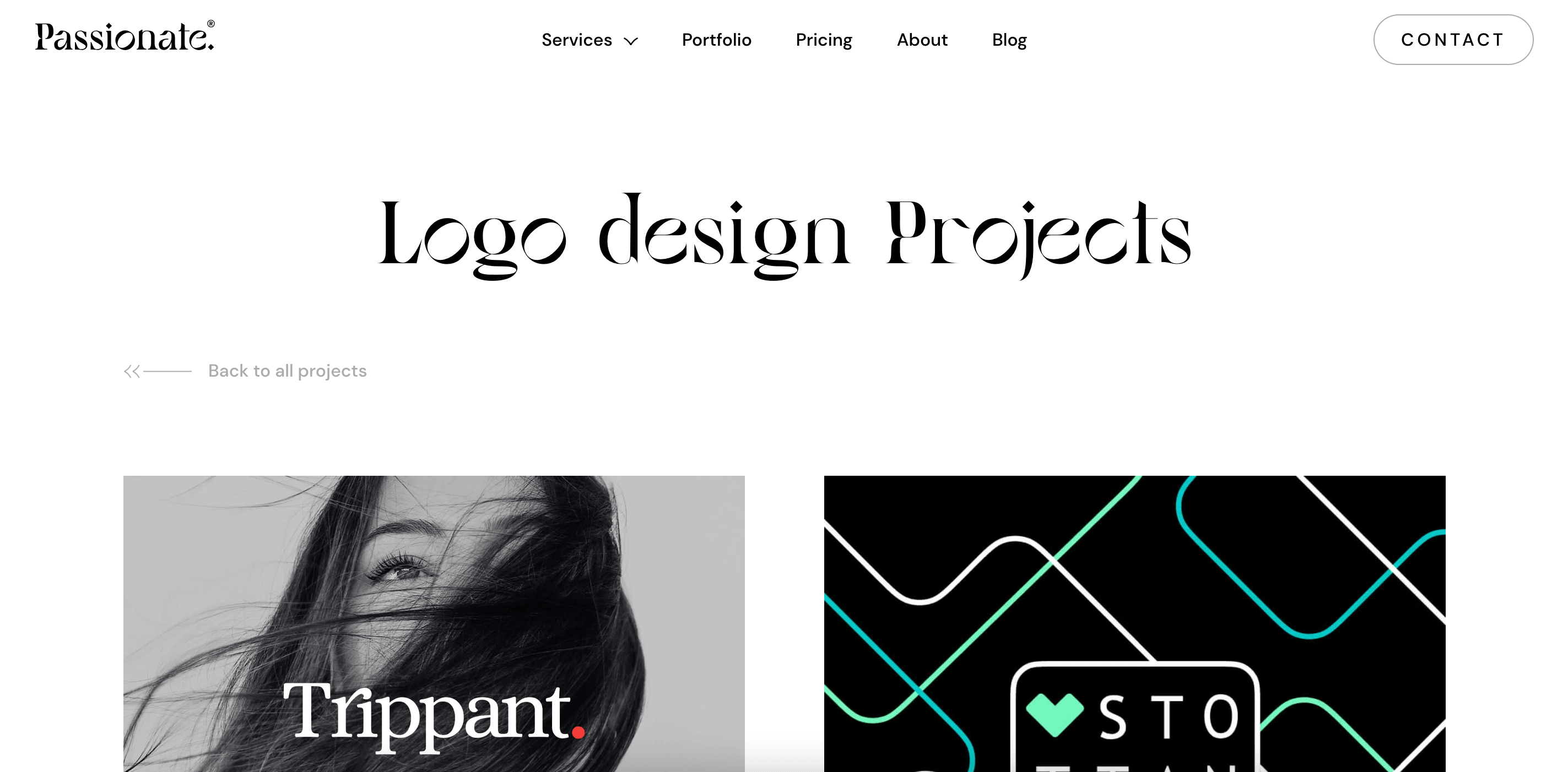 Passionate Design Agency is one of the top logo design agencies with numerous remarkable works in their portfolio. They are committed to hiring the top 0.5% of talent, delivering exceptional solutions quickly and within a set budget. 
Their team has vast experience working with both B2B and B2C businesses in various industries. Let them help you create a one-of-a-kind logotype that will have a lasting image in the minds of your customers!
Services and expertise:

logo design, branding design, web and app design, graphic design, motion graphics, video production, WordPress websites, Shopify websites, Webflow websites, speed optimization, website maintenance, WordPress hosting

Location:

London, UK

Team size:

10+ experts

Portfolio:

Trip Pant, Meukow Cognac, Enzow, Privio, Kommune, Mio Mochi, Namko Recruitment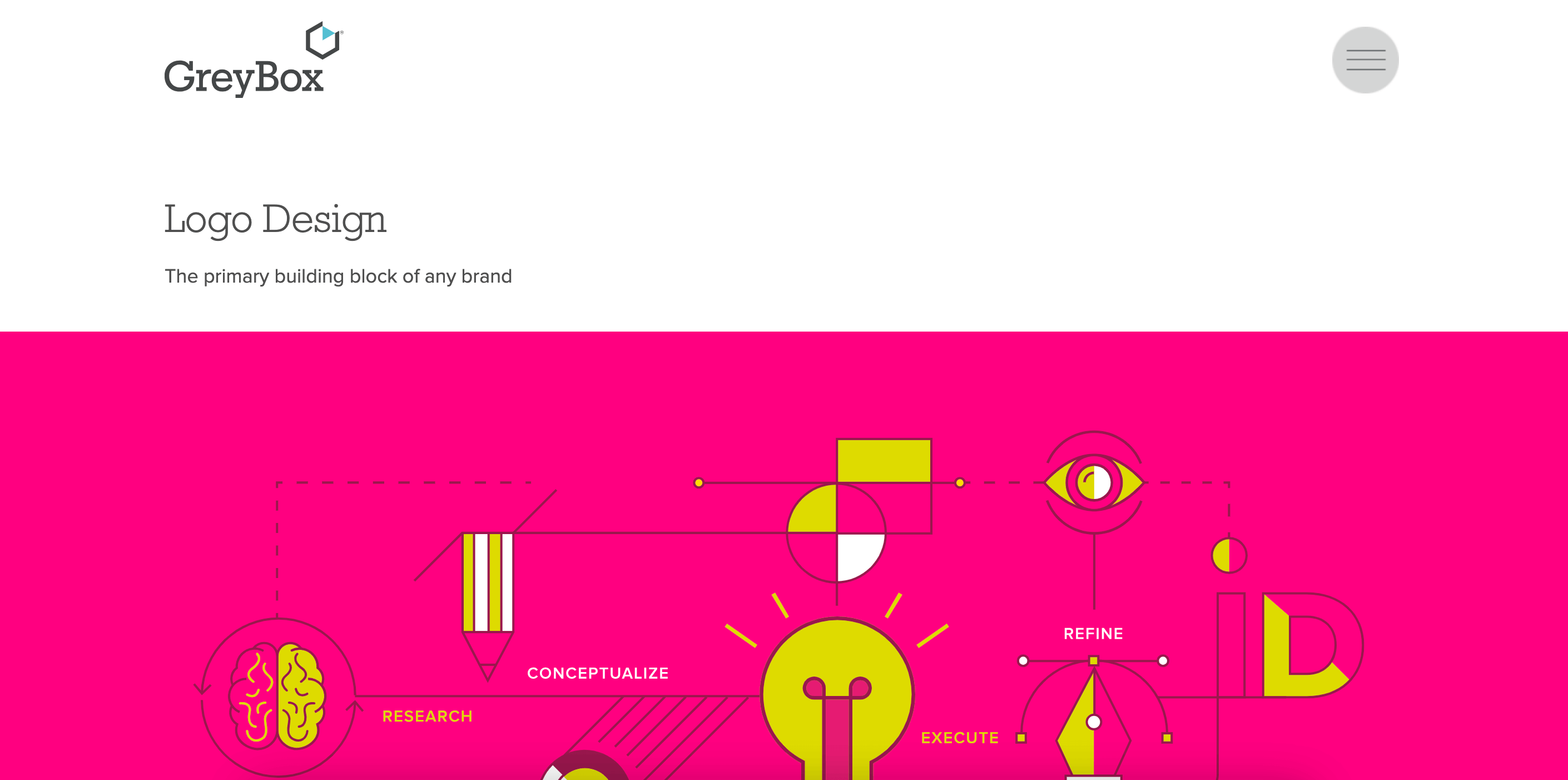 GreyBox believes that a logo is the most fundamental part of corporate identity, which encapsulates core values and the primary essence of your business.
When designing a logotype, the team follows the main design principles and standards like balance, proximity or unity, alignment, consistency or repetition, white space, and contrast.
This boutique branding agency delivers first-class and high-quality design solutions for businesses that want to elevate their visual presence. 
Services and expertise:

logo design, brand strategy, corporate identity, marketing collateral, website design and development, website security, content edits and maintenance, online marketing, internet reputation management

Location:

New York, USA

Team size:

7+ experts

Portfolio:

AAFE, VNS Heath, IBS Intelligence, Coleman Group, Pen America, Phoenix Construction, SB One Bank, Redshift Technologies, US Army, Polaris Risk Management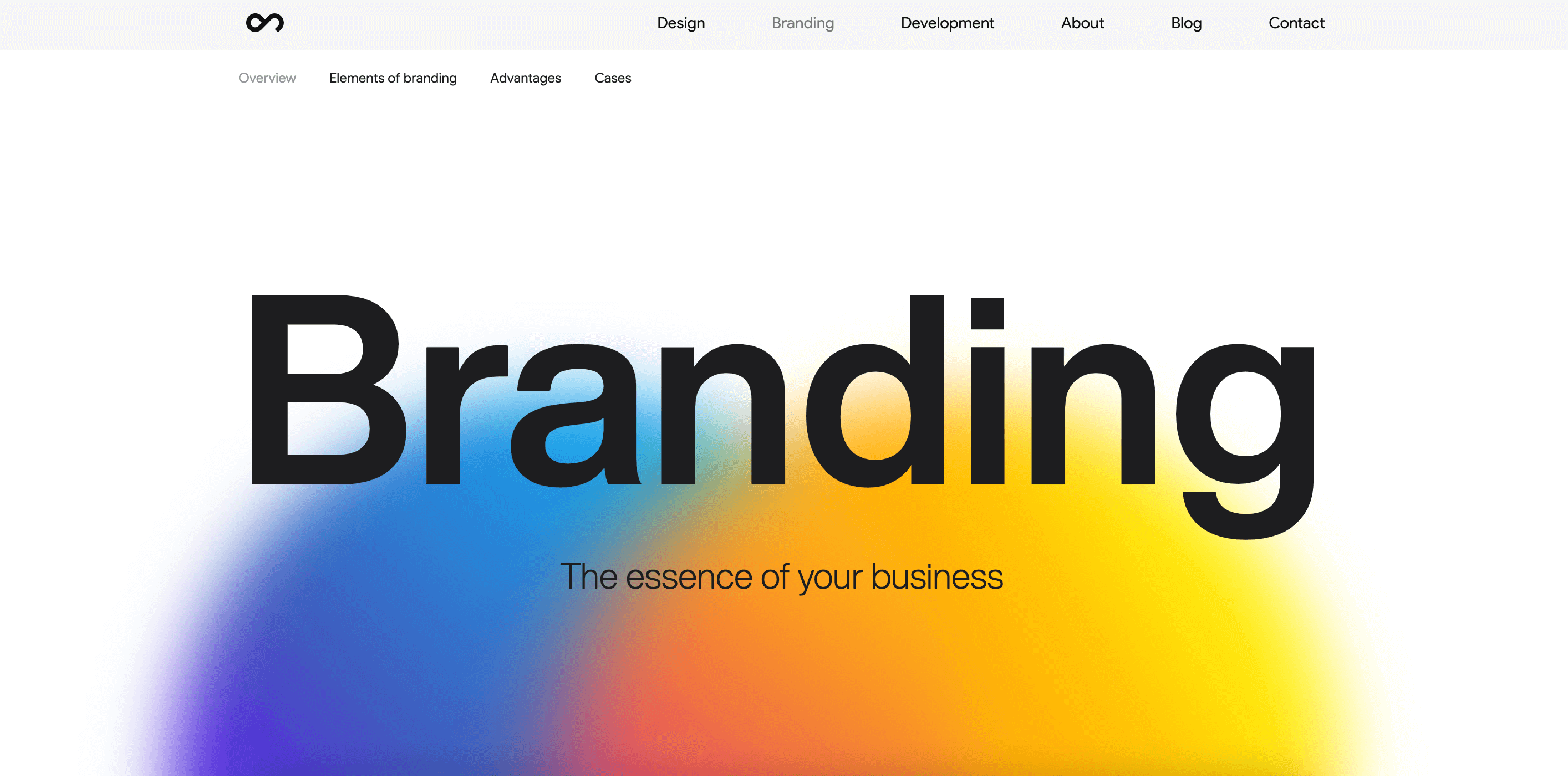 The name Outcrowd says for itself – this incredible digital branding agency knows how to transform startups into remarkable brands by making an authentic logotype and adding a touch of soul with the help of the proper colors. 
Check out Outcrowd's portfolio to get an idea of their approach, values, and work ethic; they've partnered with numerous giant companies like McDonald's, Toyota, Popcorn, and many more.
Become a standout player in your industry by working with one of the best logo design companies worldwide!
Services and expertise:

logo design, UI/UX design, brand identity, brand book, promo materials, web and mobile development

Location:

Lewes, USA

Team size:

25+ experts

Portfolio:

Toyota, Red Bull, McDonald's, Wanchain, Short.io, Podcorn, Stark Bank, Bonsai
The team of Studio 22 believes that creating a truly great logo takes time and effort. Thus, before leaping into specific design concepts, they form a "project brief" that answers essential questions about your brand identity and preferences. 
Studio 22 offers flexible, whether short-term or long-term engagements, to fit clients' needs. Be it a startup or a large enterprise, their prominent team creates unique logotype designs for companies of all types and sizes to maximize their brand potential. 
Services and expertise:

logo design,

website design and development, brand strategy, corporate and product naming, tagline development, UI/UX design

Location:

San Jose, Roseville, USA

Team size:

20+ experts

Portfolio:

Mercedes-Benz, Phare Global, QuantumScape, Corsair, Atsign, In-Q-Tel, City Lights Bookstore
Conclusion
Every business needs a powerful logotype combining the right typography, colors, wordmarks, and other graphic elements to help your brand stand among competitors and create a long-lasting impression. Thus, selecting the best logo designers is a decision that can shape the future of your business.
We hope this list of top logo branding companies will help you find the most suitable branding studio and create a strong and impressive logo. 
If you want to add your logo design agency to this list, email us with your request. After a thorough review, we'll decide whether it's a valuable addition.