What are these useful tools for changing video formats seamlessly? Video converters gained immense popularity among average users and expert video creators.
Knowing how to convert your videos to MP4 format with a video converter is a vital skill, whether you make an instructional video, marketing content, or a short social media video. 
They help make videos more accessible and available on any device. And that's why the variety of options is impressive.
So, how do you choose the right program? In this article, we review top software to transcode your videos to the most popular and convenient mp4 format. 
The Best MP4 Video Converters For Various Devices
1. Movavi Video Converter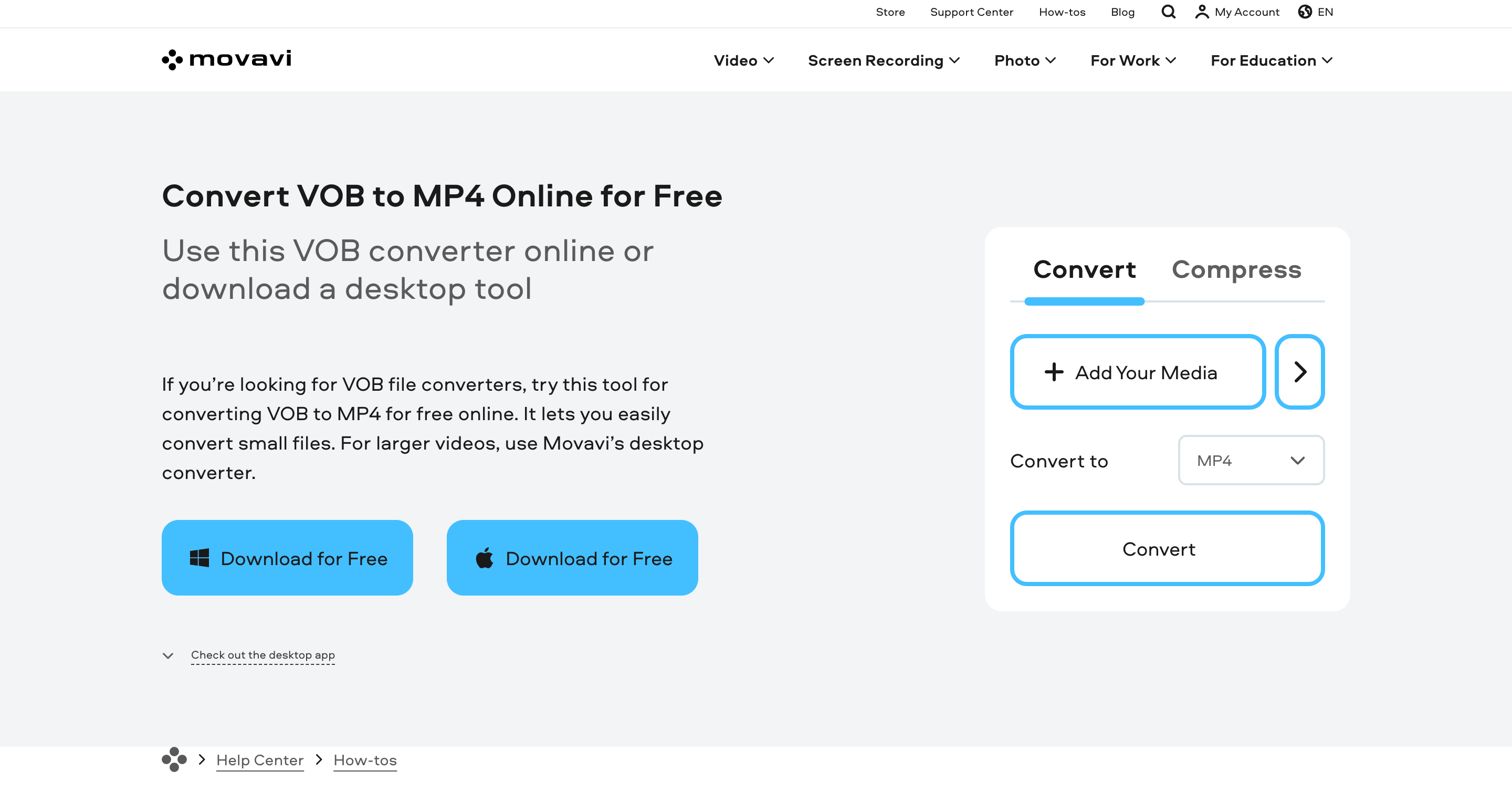 Movavi Video Converter is an easy-to-use, reliable tool that can convert VOB to MP4 and lots of other file formats seamlessly. It's a great choice for content makers and average users without any technical experience. This all-in-one toolkit enables users to convert, compress, record, edit, and burn videos to discs.
It provides a trial version, so users can try out features before making the purchase. 
Pros:
It offers a straightforward interface;

It supports over 180 file formats;

This tool ensures fast conversion as well as batch processing;

The software comes with diverse built-in editing tools;

It offers a video compression option without quality loss;

You can search for subtitles and customize them for your video;

It provides automatic video improvements;

Device detection allows people to choose from 200 ready-made presets.
Cons:
The free version may have limitations and add watermarks to videos;

The paid version may be expensive for some users.
2. Any Video Converter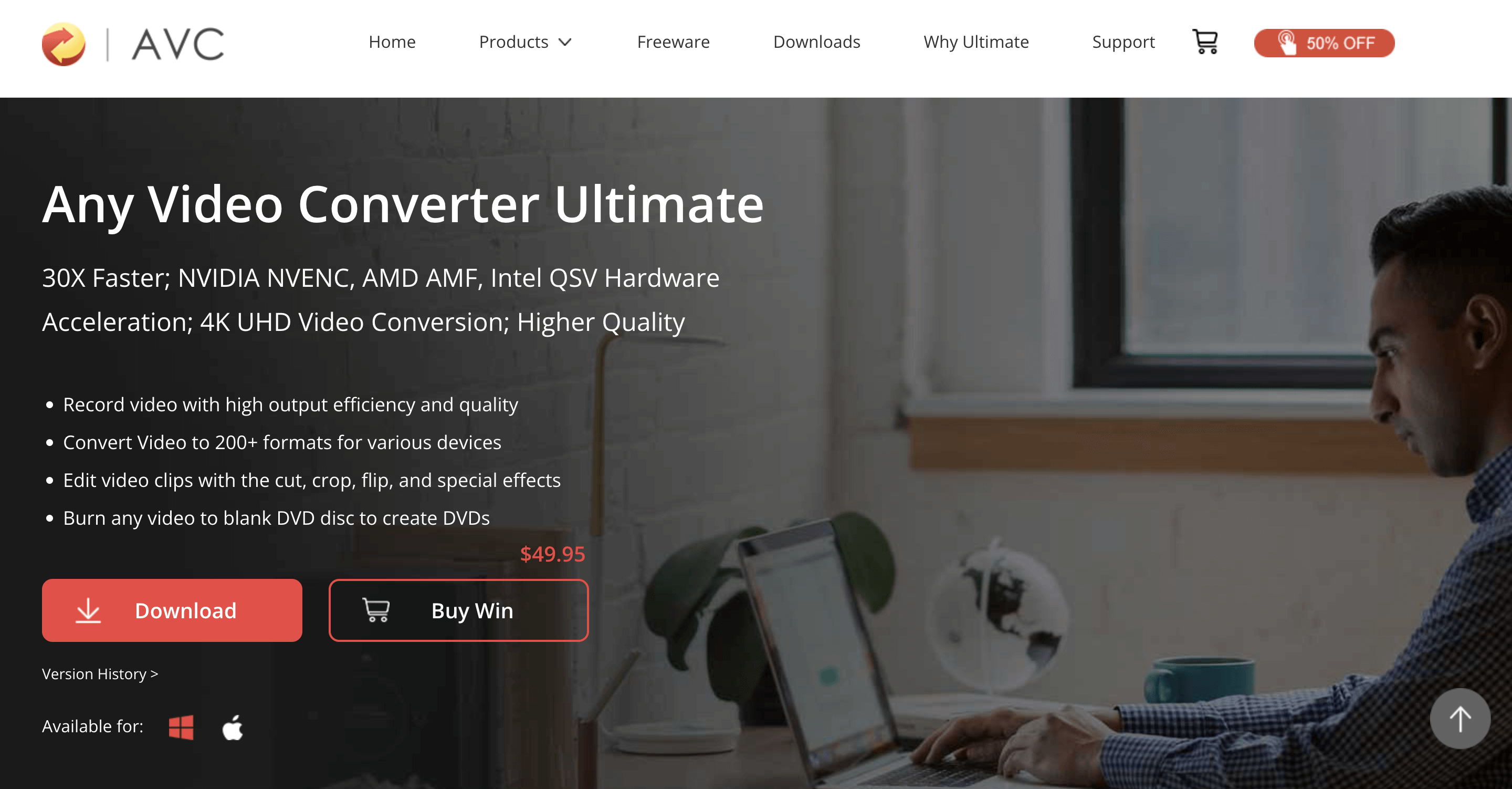 Any is an all-in-one video converter that provides conversion, compression, editing, and online downloading options. This versatile tool works smoothly on various operating systems. A DVD converter and burner allow for fast and easy file digitization. With video editing tools, you can personalize your videos, adjusting brightness, contrast, and resolution, adding subtitles and watermarks, and more.
There are three versions available: free, pro, and ultimate. The free version provides basic features, but if you want to enjoy more advanced capabilities, buy the pro or ultimate version.
Pros:
It supports a variety of video and audio formats;

The software has an intuitive interface;

It can convert multiple videos simultaneously in batch mode;

There are presents for various devices;

It includes basic video editing features;

You can download online videos from popular platforms;

It offers subtitle and audio track management.
Cons:
The free trial version provides limited features;

The free version may include ads and promotions.
3. Freemake Video Converter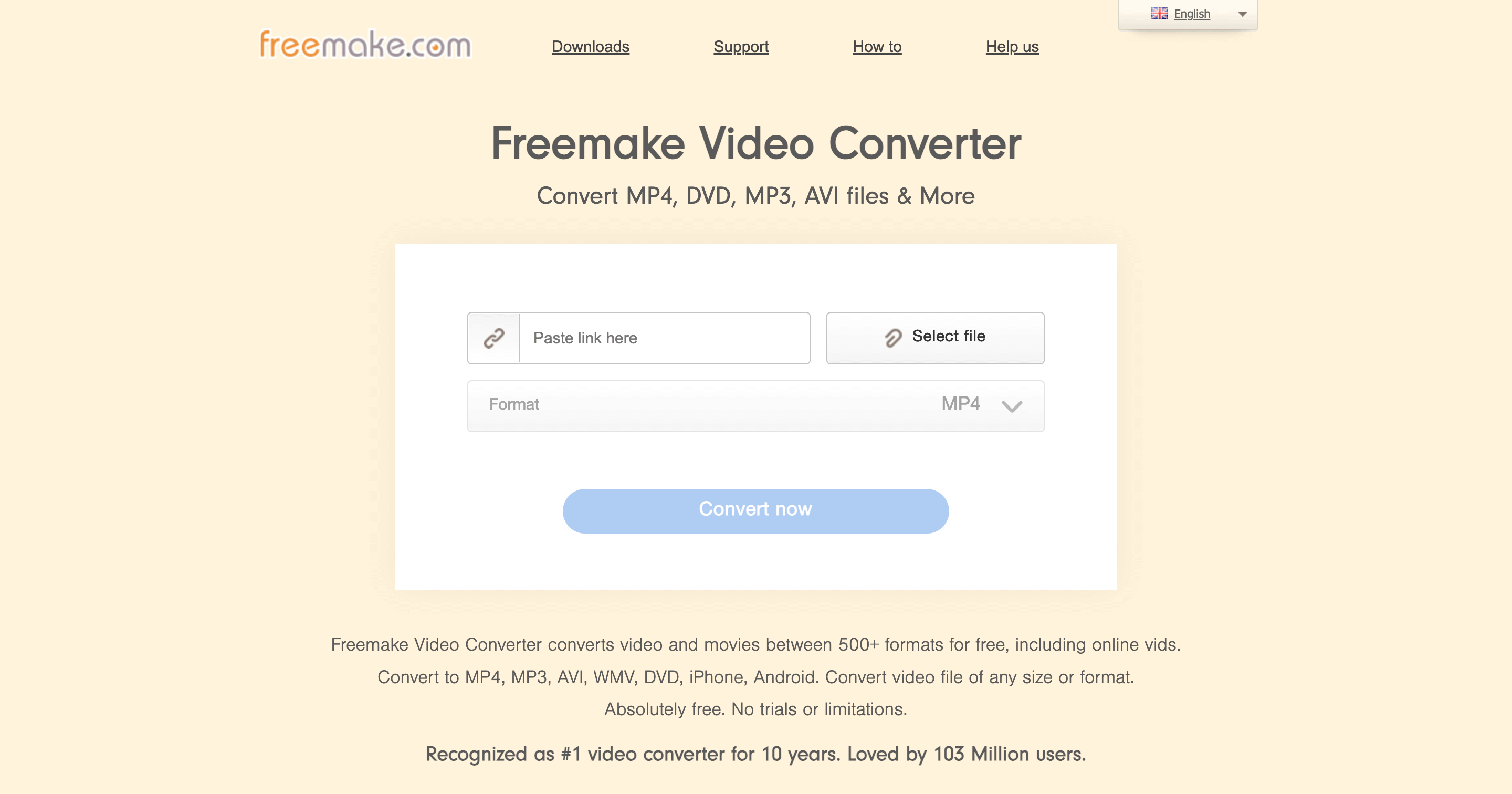 Freemake is a free video transcoder for converting MP4, DVD, AVI, iPhone, Android, and 500 more formats for free. This all-in-one video converter enables users to convert audio files, make photo slideshows, edit videos, burn and rip DVDs, and many more. You can transcode heavy videos without quality loss. Moreover, users can embed converted videos directly into websites. 
Pros:
TechRadar and Tested.com prove that Freemake is faster than any mp4 video converters;

It offers a simple interface, and you can convert a video in three steps;

There are no trials or limitations; it's completely free. 

The tool allows for adding subtitles to videos;

You can upload videos directly to YouTube;

It provides pre-configured output profiles for various devices;

You can preview videos before and after conversion.
Cons:
It may consume significant CPU and memory resources;

It offers limited advanced features.
4. Adobe Media Encoder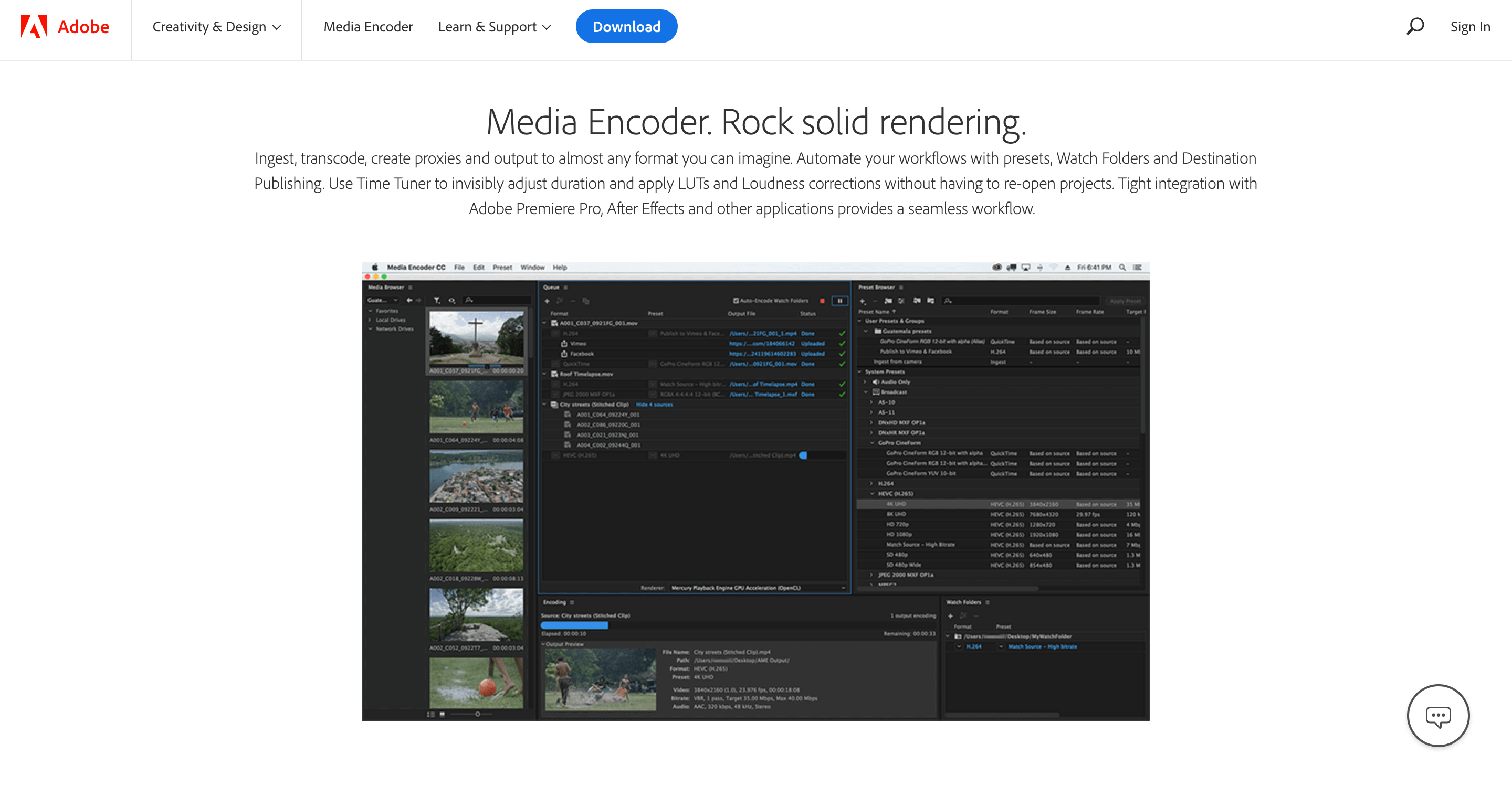 Adobe Encoder is an advanced conversion tool that enables professionals and amateurs to generate high-quality transcoding. With its straightforward interface, it's easy to convert videos in several clicks. Additionally, you can preview videos in real time and continue working while some of your videos are being converted.
Windows and Mac users can install this software for free and, after the trial period, buy a full version. 
Pros:
It provides a style browser so you can find the desired template for your videos;

This tool seamlessly integrates with Adobe Creative Cloud applications;

It supports a wide range of formats;

The program ensures high-quality output;

You can convert all of your files simultaneously;

It allows users to add timecode overlays to videos during encoding;

It provides advanced customization options for settings.
Cons:
The subscription may be expensive for some users;

It required powerful hardware for a smooth conversion.
5. HandBrake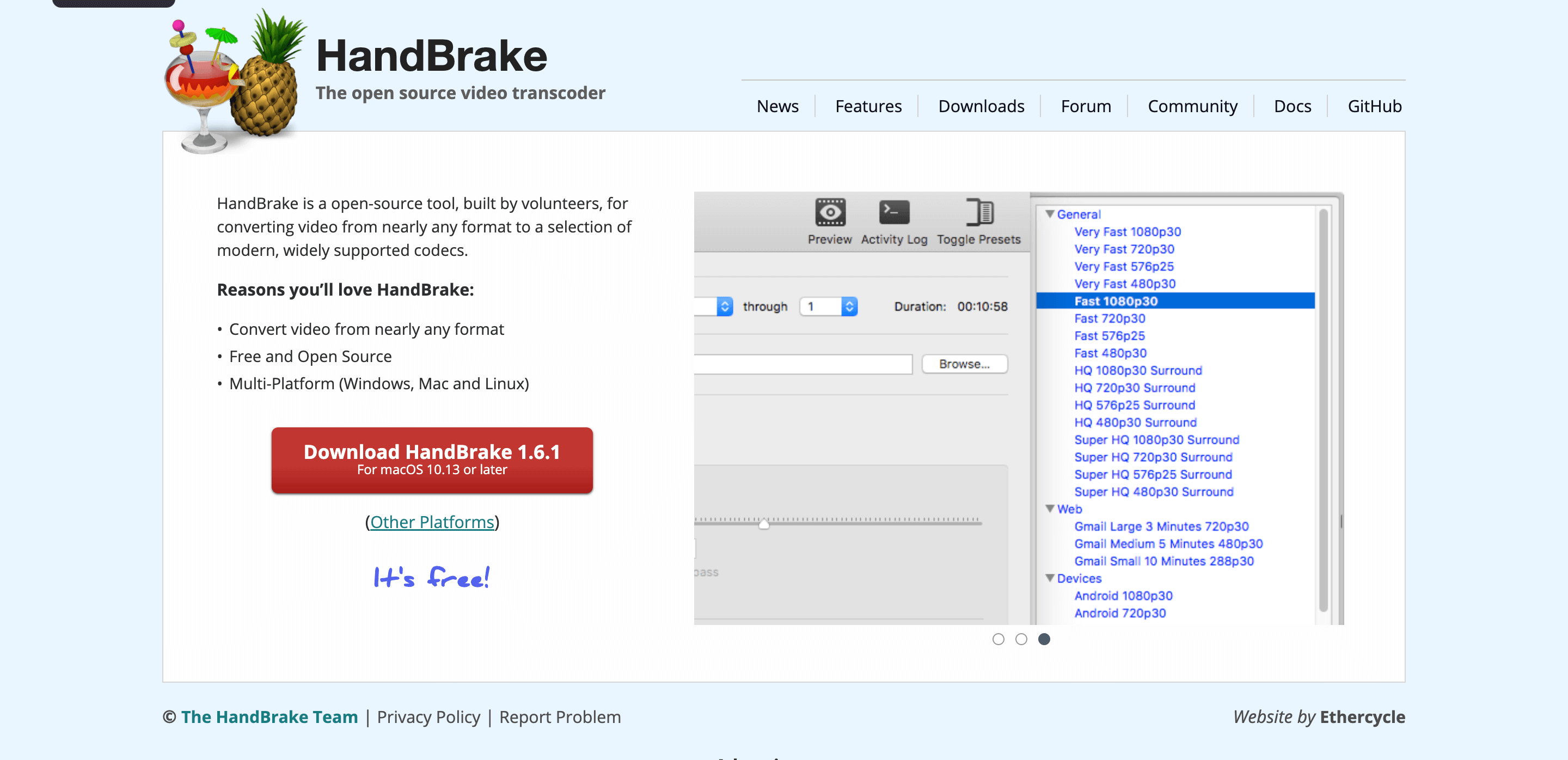 HandBrake is an open-source transcoder that works smoothly on various operating systems. Even inexperienced users can change the video format. It supports GPU acceleration, which speeds up the conversion process. It enables users to restore old and low-quality videos. HandBrake provides detailed customization options for video and audio settings. It allows users to add, select, and customize subtitles.
This program is completely free and perfect for one-time conversions. 
Pros:
It offers a user-friendly interface;

This converter supports a variety of video and audio formats;

It provides built-in device presets;

You can add subtitles and filters to your videos;

It offers video preview and live static features;

This is a licensed product using licensed libraries.
Cons:
It lacks regular updates;

It cannot batch rip multiple DVD or Blu-ray discs.
6. ConvertFiles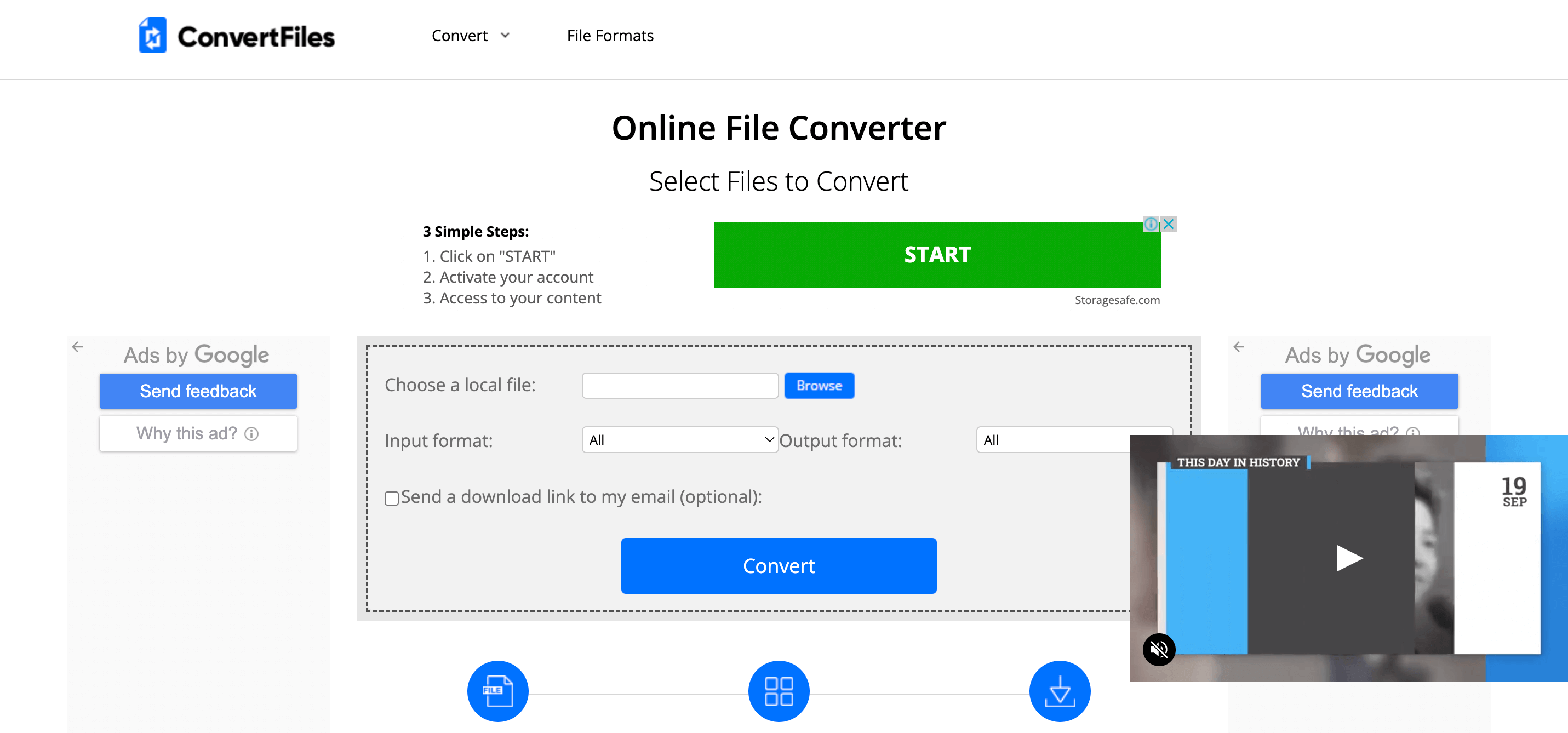 ConvertFiles is a great online file converter that will save you time and storage space, as you can seamlessly transcode videos in your browser. This easy-to-use tool is great for beginners, as you can transcode a video in a few steps. There are no compression or editing functionalities, so inexperienced users will focus solely on file conversion. Consider that the file you transcode should not exceed 250 MB. Generally, it's a great solution for one-time use. 
Pros:
You can access it from different devices and operating systems;

There are a variety of file conversion categories;

It supports different output formats;

It ensures a fast conversion process;

This program is completely free;

This online tool is completely safe;

You can convert multiple files simultaneously.
Cons:
It lacks advanced conversion capabilities;

It doesn't work without an internet connection.
Conclusion
There are many more great video transcoders on the market, but these converters stand out from their competitors. Evaluate their pros and cons, and make the right choice.
If you want to add your video converter software to this list, email us with your request. After a thorough review, we'll decide whether it's a valuable addition.