Want to build a proof-of-concept in just a couple of weeks? Ruby on Rails is a powerful tool that can make it happen. 
Ruby on Rails, also known as Rails, is a popular web framework that offers a rich set of ready-made features and modules to build dynamic, user-friendly websites and apps in the shortest period. 
Increasing the speed and efficiency of software development, Ruby on Rails has become one of the favorite frameworks among developers. Thus, more and more companies are looking to hire experienced Ruby on Rails developers to help them create robust, scalable, and remarkable web solutions.
So if you are looking for a full-scale Rails development, read on. We have listed the top Ruby on Rails development companies and developers that are known for their rich expertise and proven track record of delivering superior solutions to their clients.
Top Ruby on Rails Developers
and Development Companies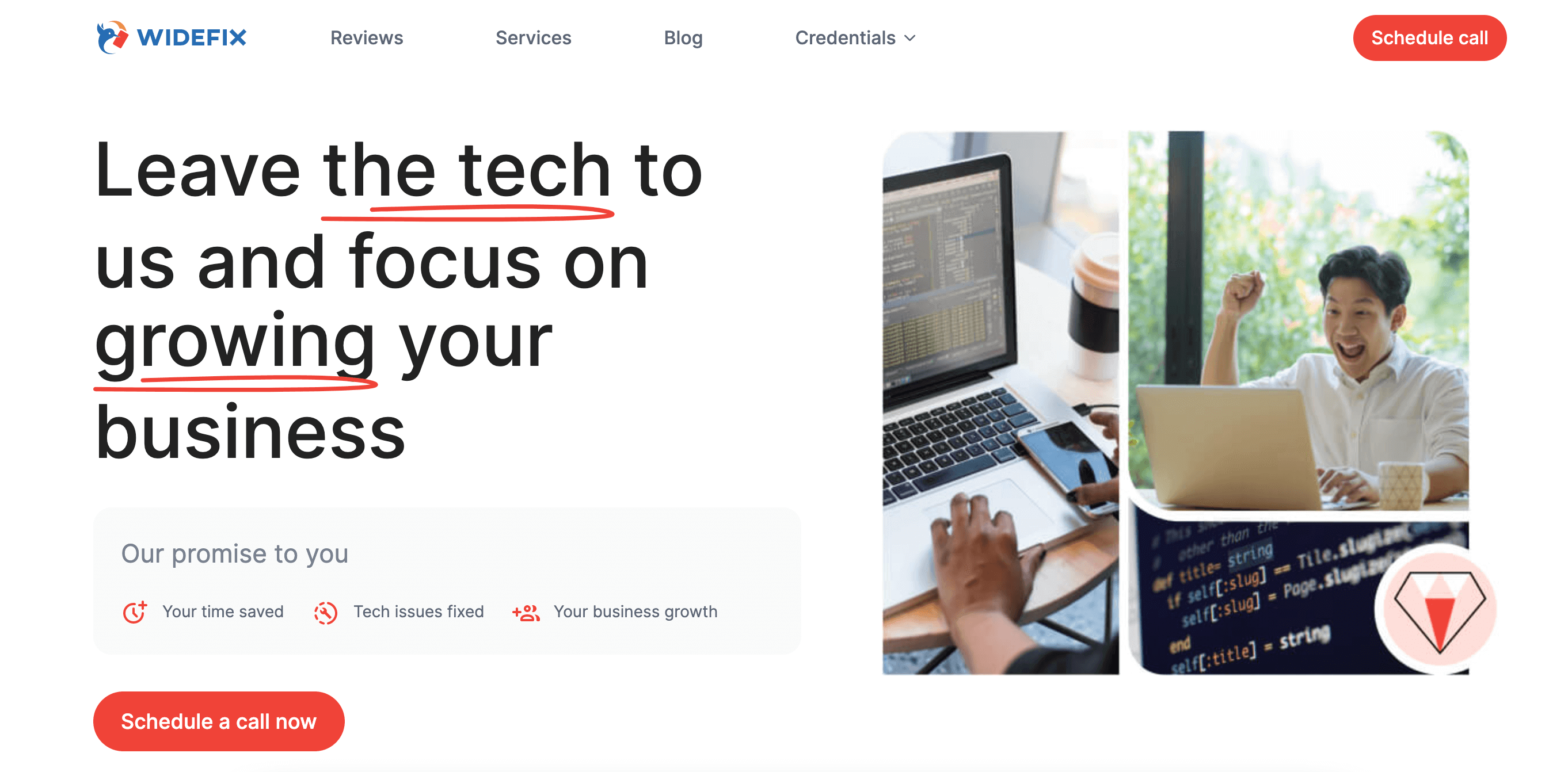 WideFix is a leading Ruby on Rails web development company based in Poland that has been implementing scalable and high-performance software solutions for the last 9 years. 
Having a unique approach to every project, passionate engineers, and years of experience with Rails, this agency builds custom web & mobile app solutions to drive business growth. From project audit and MVP to custom app design and development, WideFix offers a dream team to focus on your exact business requirements and deliver successful results. 
Working with notable companies like Hubstaff, Toptal, Worship Online, Costa Del Home, Palladium, and others, WideFix helps businesses of all sizes and industries unleash their potential and launch their apps faster and innovate the market with fresh ideas. 
So whether you're a startup, a mid-size business, or an enterprise searching for a trusted IT partner with the best Ruby on Rails developers, WideFix is here to help you optimize, develop, integrate, and support your digital product from A to Z.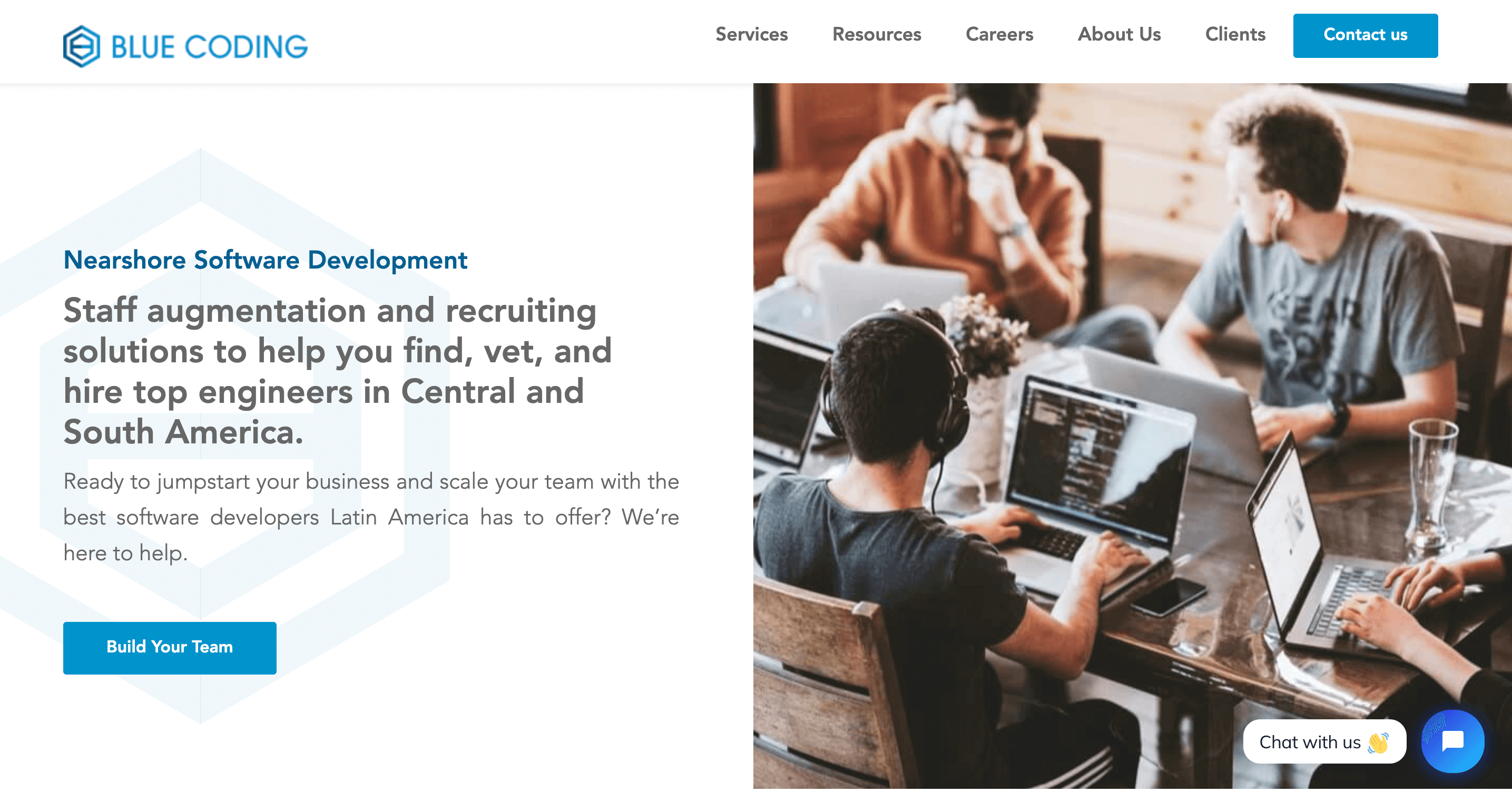 Blue Coding is a nearshore software development outsourcing company with prominent Ruby on Rails technology expertise. Since 2014, they've offered reliable staffing services for companies looking to expand their teams with the best tech talent from Latin America. The agency is known for assembling hand-picked teams on short notice for its clients' projects at any stage of the product development process.
Blue Coding's dedication to finding the best developers and assembling top-quality development teams has earned it a reputation as a leading staff augmentation company. Having a diverse team of developers with the expertise and skills needed for various business domains, the company can provide both developer staffing and custom development services.
With its extensive knowledge and commitment to client satisfaction, Blue Coding is an excellent choice for businesses seeking high-quality IT outsourcing services, particularly Ruby on Rails development.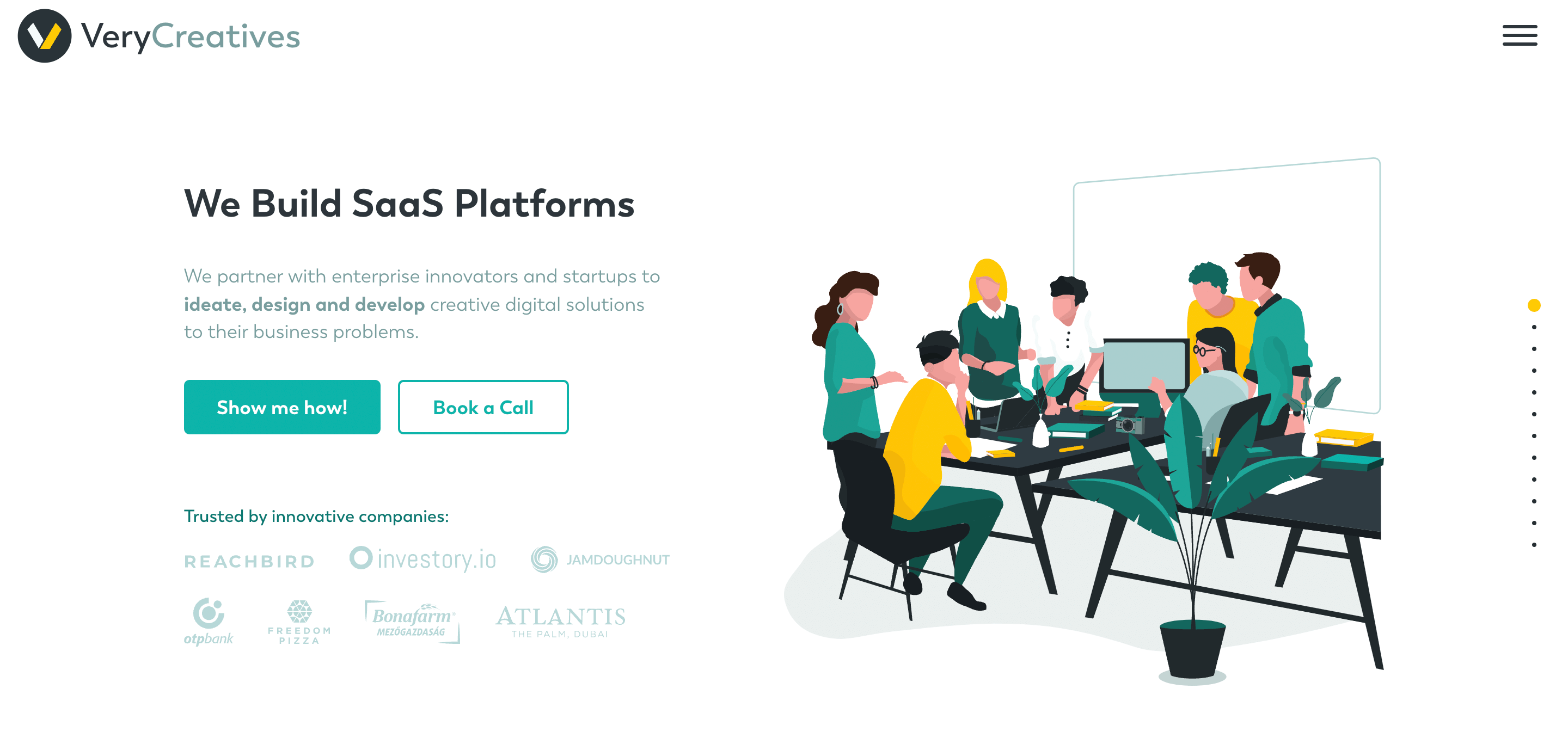 VeryCreatives is one of the best Ruby on Rails development companies based in Hungary. Founded in 2010, the firm onboarded best-in-class SaaS experts assisting startups and enterprise innovators with robust, scalable, and high-performance web development services during the entire product lifecycle.
With its rich expertise, experience, and commitment to excellence, the team at VeryCreatives is well-positioned to help clients achieve their business goals and succeed in today's competitive market. Their core tech stack includes the latest programming languages, frameworks, tools, and libraries, with a focus on Ruby, Elixir, Phoenix,React.js, Vue.js, etc.
VeryCreatives's top-level Ruby on Rails developers delivered numerous modern-looking and high-performant solutions for various industries, including Marketing, Fintech, Foodtech, and Lifestyle, to mention a few. From product discovery and design to full-fledged web app development and post-launch support, the team works closely with you at every stage to understand your business requirements and deliver best-fit end-to-end development services under one roof.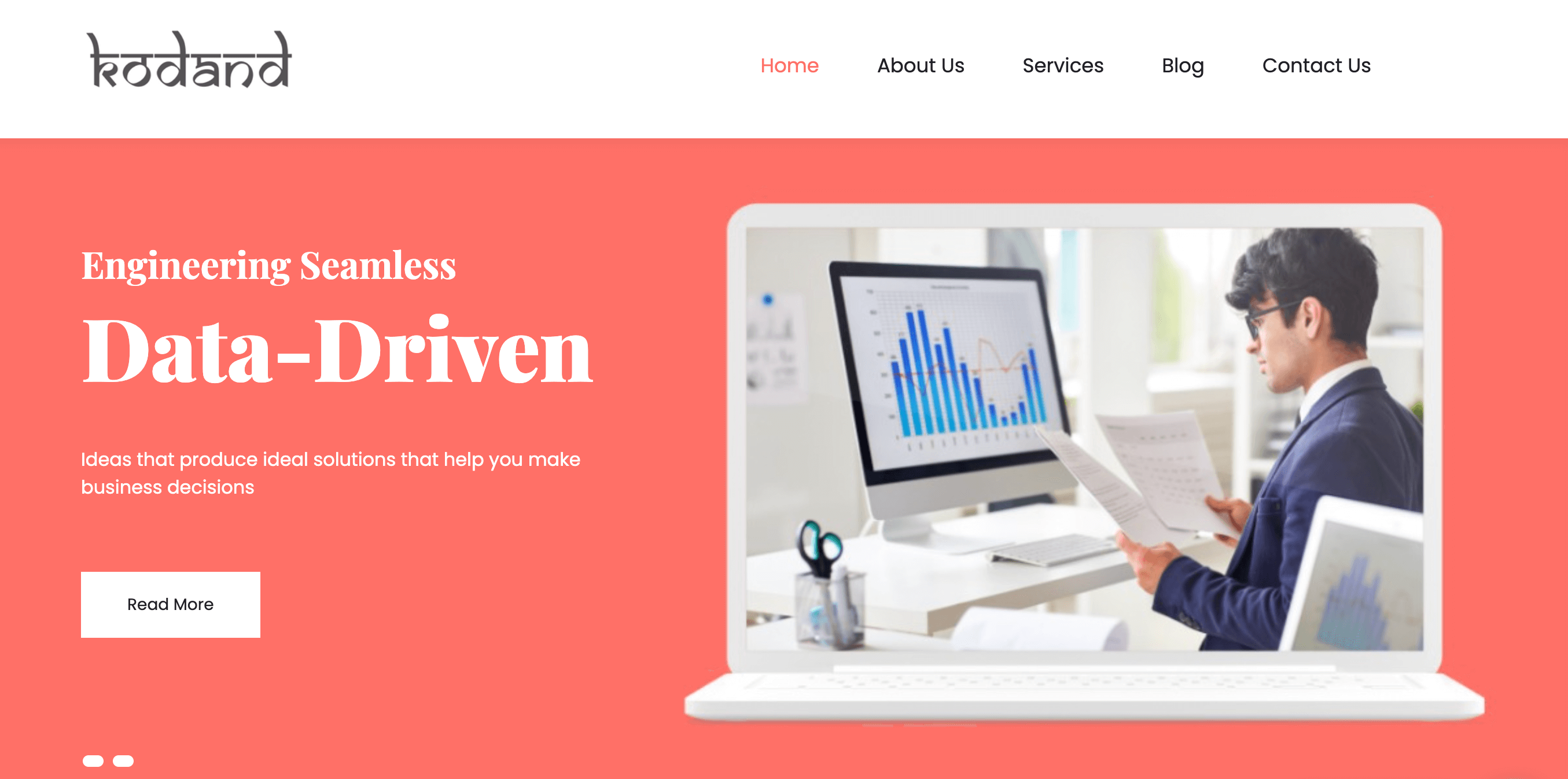 KODAND is a data-driven IT firm that specializes in implementing scalable websites and web platforms, movie apps, data analytics services, and custom software solutions using Ruby on Rails and other technology. 
The company uses a research-based approach to identify businesses' core problems and define the best-fit product to fulfill customer needs while generating profits.
With over 10 years of industry experience, KODAND has successfully delivered over 100 high-end digital solutions to customers worldwide. They offer cost-effective, flexible, and secure engineering services to turn customers' ideas into reality. 
So if you're looking to create a successful, user-friendly website or web app that will drive your business growth, KODAND will help you achieve this goal by providing impeccable solutions and becoming your trusted tech partner.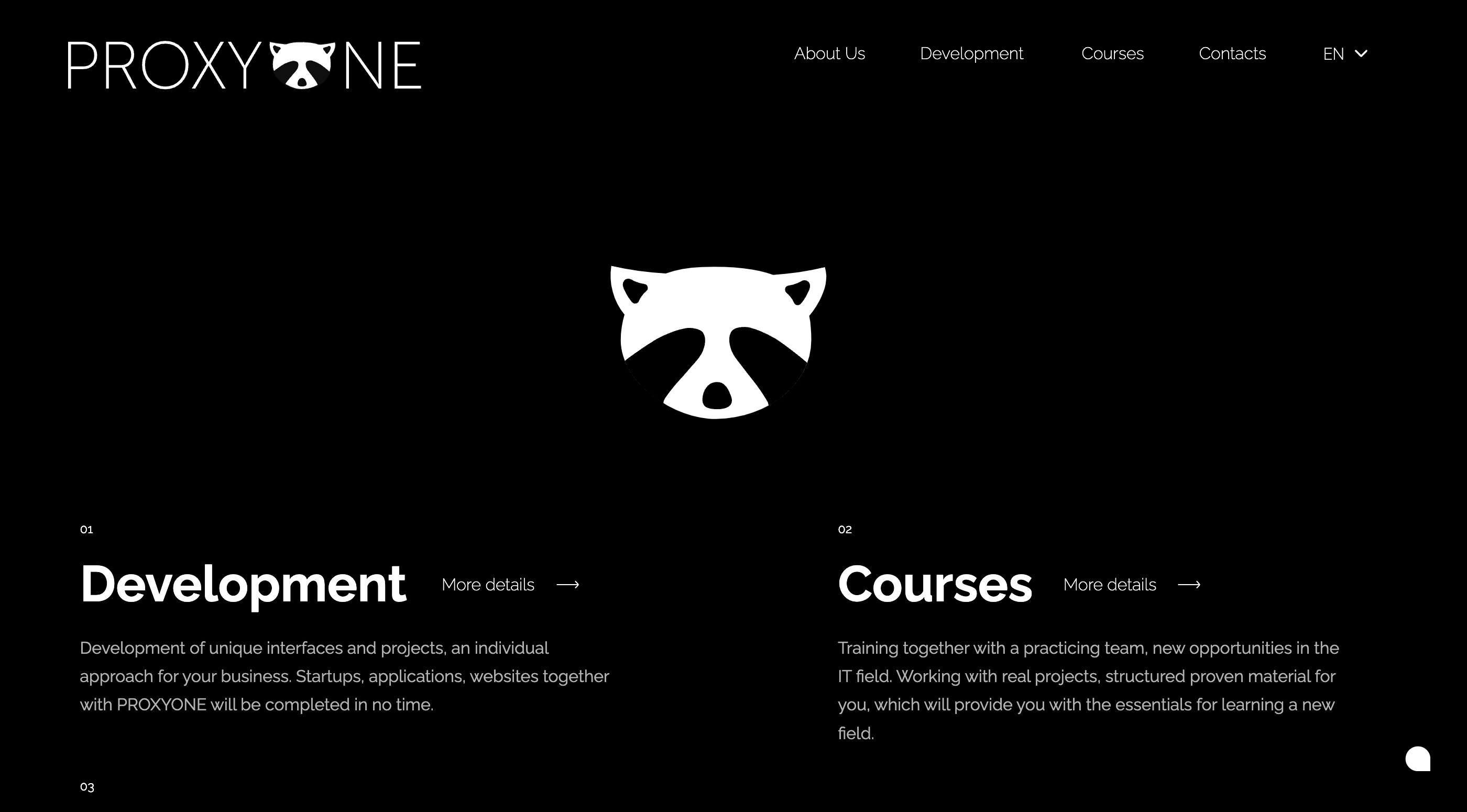 PROXYONE is a result-driven software development company based in Poland that strives to deliver unique interfaces and projects utilizing Ruby on Rails and other programming technologies. Working closely with startups, enterprises, and medium businesses, they help clients implement custom software solutions of any complexity. For over 10 years, this customer-oriented team has been doing its best to analyze, design, and develop high-quality digital products based on clients' preferences.
In addition to full-cycle Ruby on Rails web development, PROXYONE reinforces businesses with robust digital transformation strategies, helping them to stand out from competitors, solve pain points, and ensure the end product fits the brand guidelines perfectly. Their contribution to your business success might also include company style, logo design, polygraphic design, and rebranding.
Regardless of industry, their supreme developers will create durable technical solutions to bring your company to the next level. PROXYONE will become your reliable business partner and advisor, offering complete transparency, attention to detail, and an individual approach during the whole cooperation.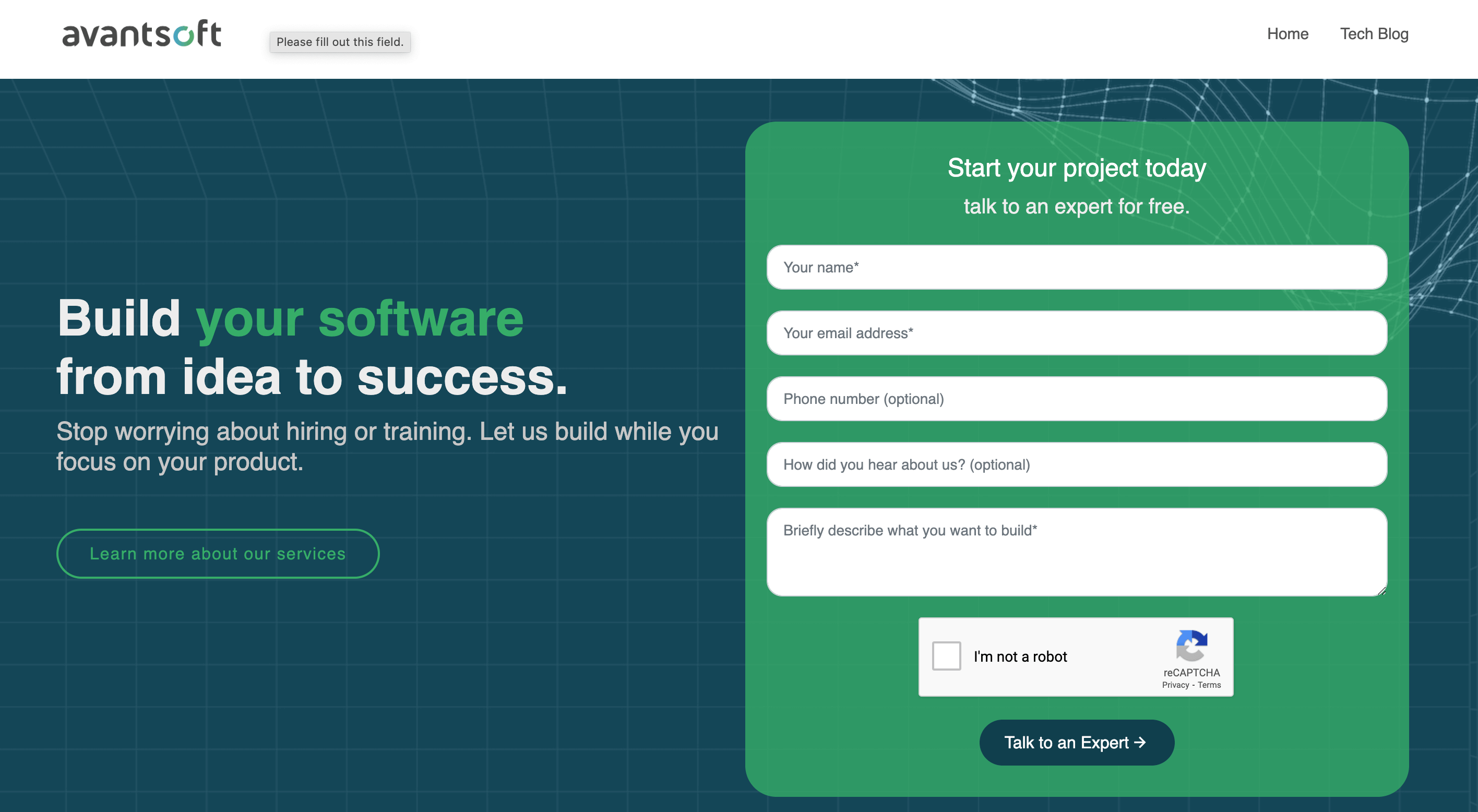 Avantsoft is a reputable Brazilian web and mobile app development company that helps clients worldwide bring their tech ideas to life. Focusing on NodeJS development, their team can deliver anything from MVP to a full-fledged website or app or simply add new features to your existing product. In addition to software development, the company also offers UI/UX design, agile dev team on demand, and QA services.
Having worked for 7 years, Avantsoft obtained a thorough understanding of how different markets operate, making it easy for them to meet various business needs. The company's top-level engineers utilize industry best practices, experience, and skills to identify problems and deliver a game-changing NodeJS app.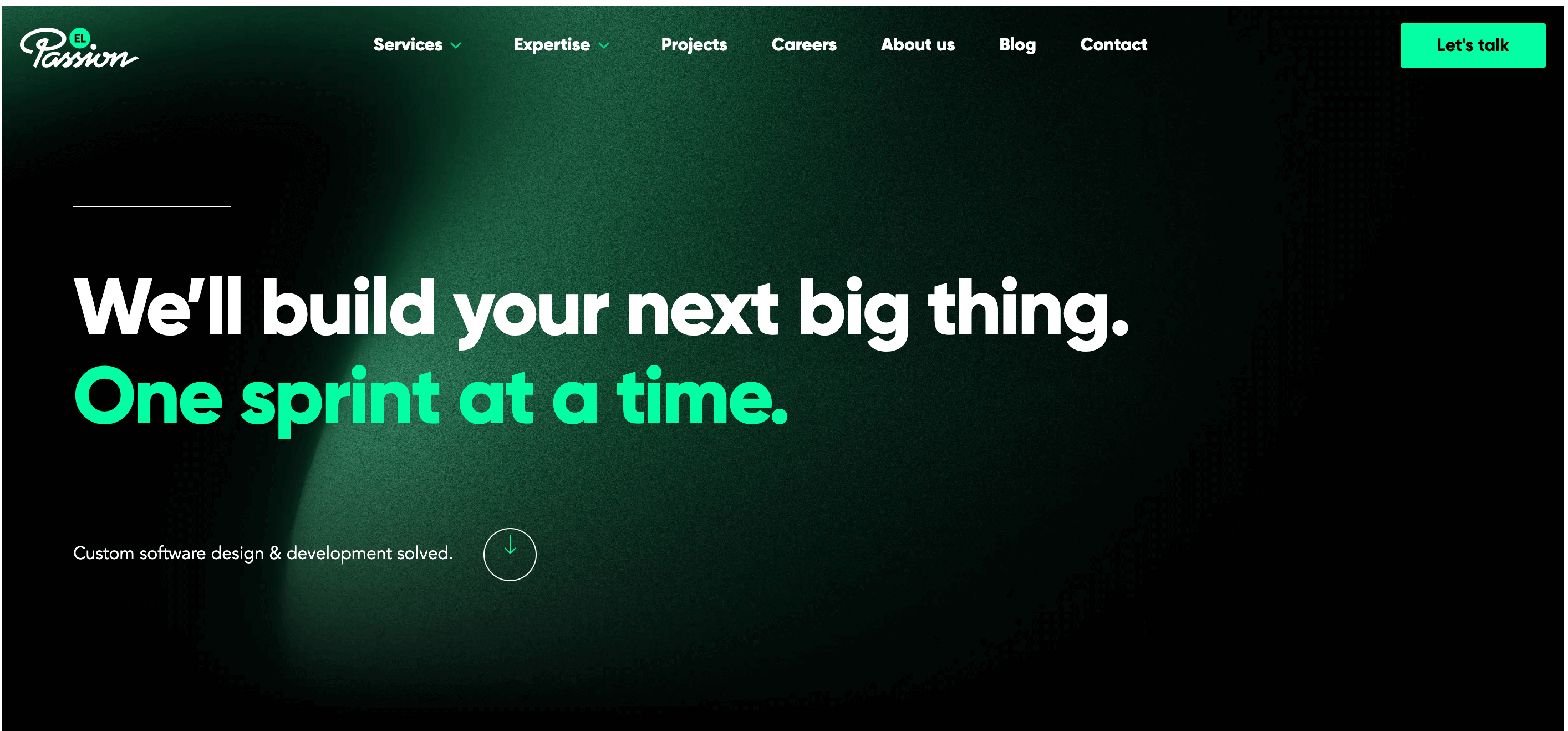 El Passion is a Poland-based agency that provides top-tier digital products built with Ruby on Rails for startups, mid-size businesses, and corporations in the US and Europe. Working mainly with Healthcare, Business Services, and Digital Entertainment industries, the company provides web & mobile development, as well as design, maintenance, and project management services.Being 12 years on the market and having delivered over 400 projects for companies like EY, Polaroid, Booksy, Docplanner, Varner, and others, El Passion has established itself as a successful partner that excels in what they do. With 60+ in-house Ruby on Rails experts and an infinite passion for programming, El Passion is the answer to your business growth.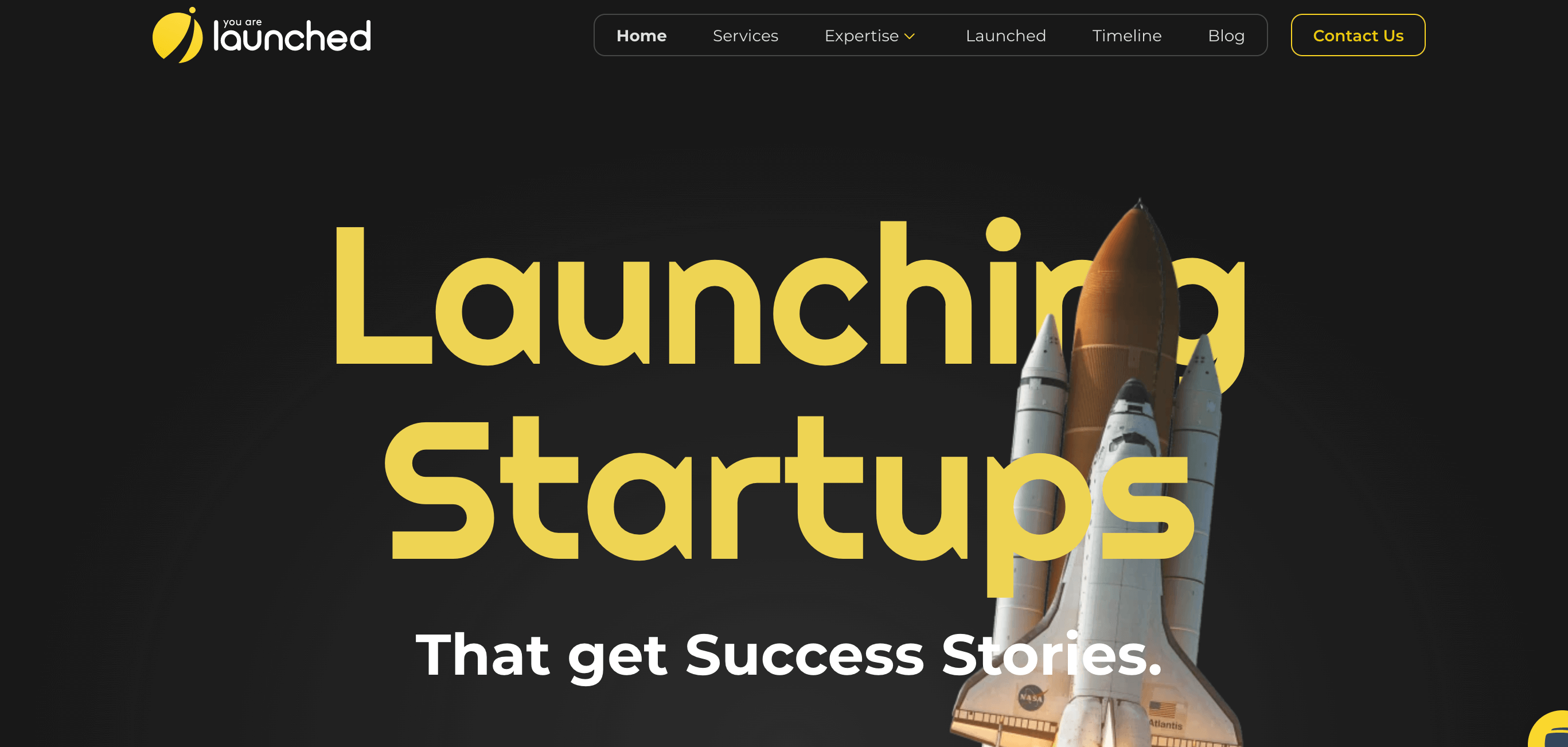 You are launched is a company that mainly focuses on providing high-quality solutions to startups to help them skyrocket. Getting numerous awards from Clutch, GoodFirms, Agency Spotter, and other review platforms, the company has the proven knowledge, expertise, and experience for delivering transparent, risk-free, and fast software solutions using Ruby on Rails.
Since 2016, You are launched has helped over 70 startups jumpstart their tech journey and stand out from the competition. Using the Lean Startup methodology, they've helped clients get $2m in sales a year, $35k/month on subscriptions, and getting more investment rounds.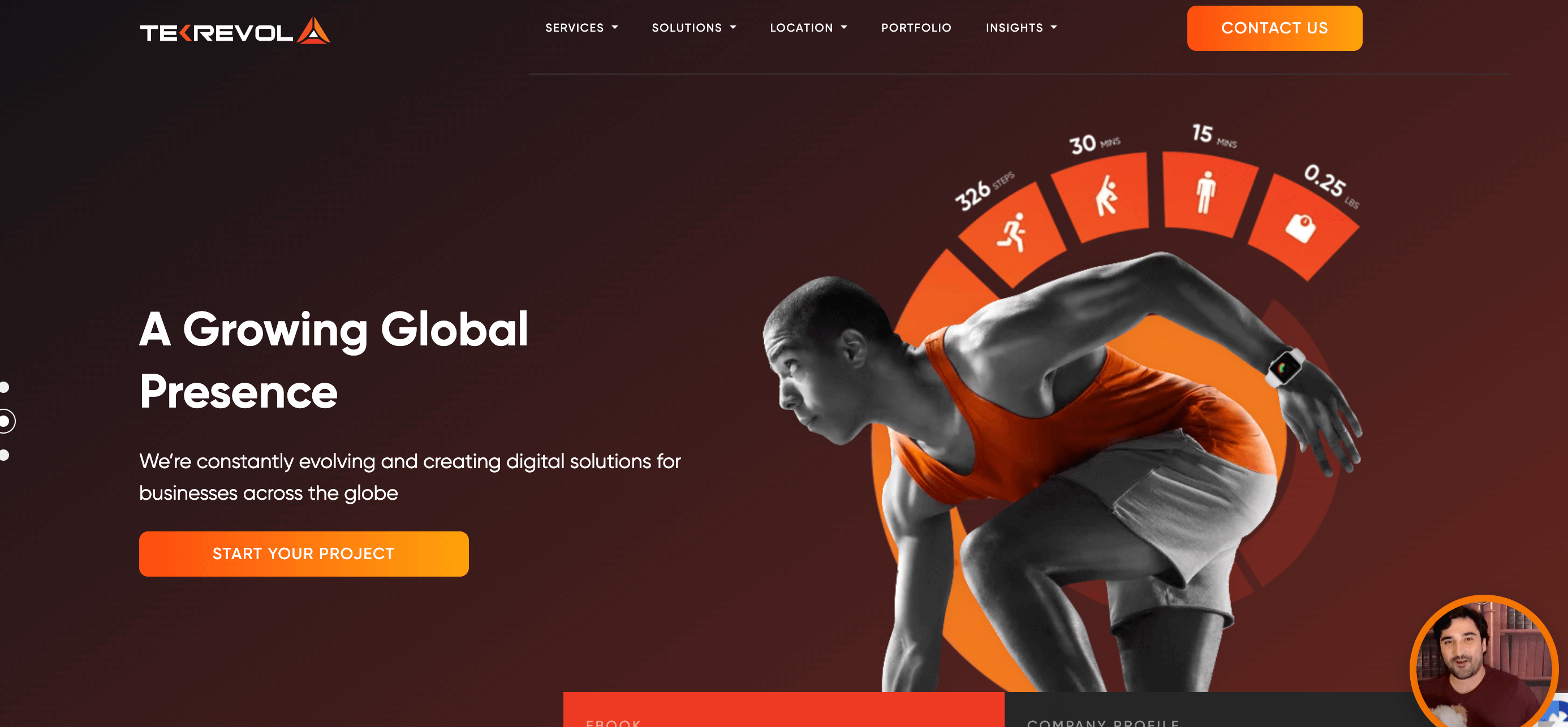 Being on the market for 5 years, TekRevol has proven itself as a potent digital transformation company. They provide scalable Ruby on Rails solutions to startups and enterprises using a dynamic approach and innovative thinking to solve any business problem clients may have. 
Working with Education, eCommerce, Logistics, Social, Entertainment, Automotive, Real Estate, and other industries, TekRevol is a superior team striving to improve themselves and enhance their clients' businesses.
TekRevol is a certified AWS Advanced Consulting, Google Developer Certified, Adobe Solution, and Microsoft Certified Consulting partner, making it an industry leader that will meet your business needs and deliver high-quality custom solutions.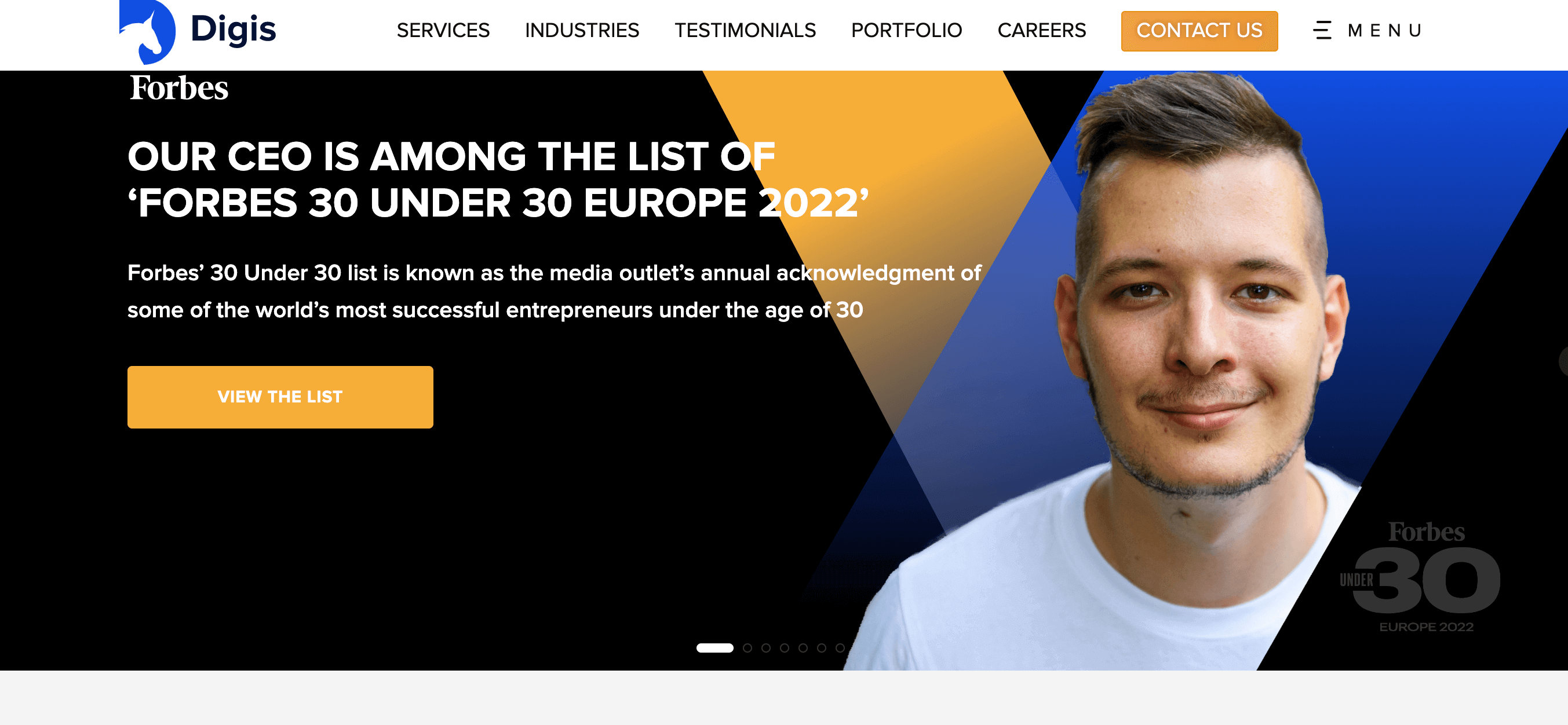 Delivering services to startups and enterprises, Digis is a top-notch software development company that specializes in Rails development for Media, Fintech, Travel, Healthcare, Retail, and HR industries. 
Launched in 2015, the team was trusted by BlaBlaCar, HubSpot, EDP, Huma, PWC, and other giant companies. The CEO of Digis is among the Forbes 30 under 30 Europe 2022.
With numerous awards from Clutch, Upwork, and Design Rush, the agency offers development, support, and consulting services to save time and resources and help you launch a successful project. They also provide dedicated teams, outstaffing, and other IT services depending on clients' requirements.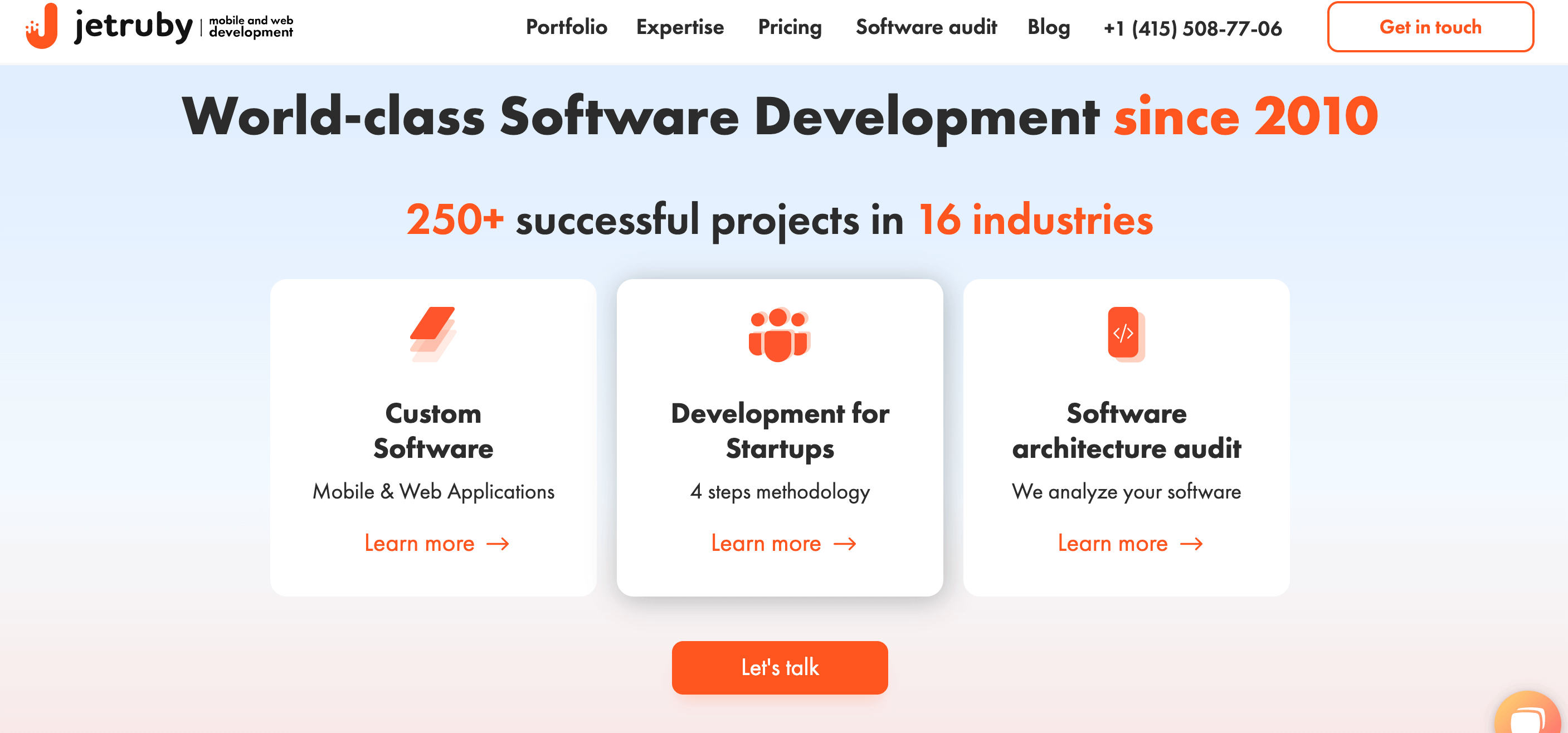 An award-winning and top-rated Ruby on Rails web development company, JetRuby is a reliable partner for businesses of all domains. Being on the market since 2010, the agency has successfully helped clients build over 250 projects in 16 industries. 
From consulting and MVP development to vendor transition, dedicated teams, and maintenance, JetRuby helps clients save up to 35% on the development process and obtain a scalable solution much faster.JetRuby has collaborated with numerous prominent companies, including New York University, Universum, OSRAM, ANOVA, GoPro, Sortly, Financial Times, and others.
With a team of enthusiastic and high-quality Ruby on Rails experts, JetRuby is also a constant participant and speaker at a leading Ruby conference – Rails Club.
Offering remote development teams, MileStep has been providing end-to-end web & app development services since 2016. Having extensive expertise in helping startups with product development of any complexity, the company works based on a customer-centric approach, taking businesses to the next level.
They offer free project estimation, direct communication, agile cooperation, comprehensive reporting, and further project maintenance to ensure every deliverable benefits the client to the fullest. Working in Healthcare, Fintech, eCommerce, Fitness, E-learning, and Business Services, MileStep delivers carefully crafted Ruby on Rails development services.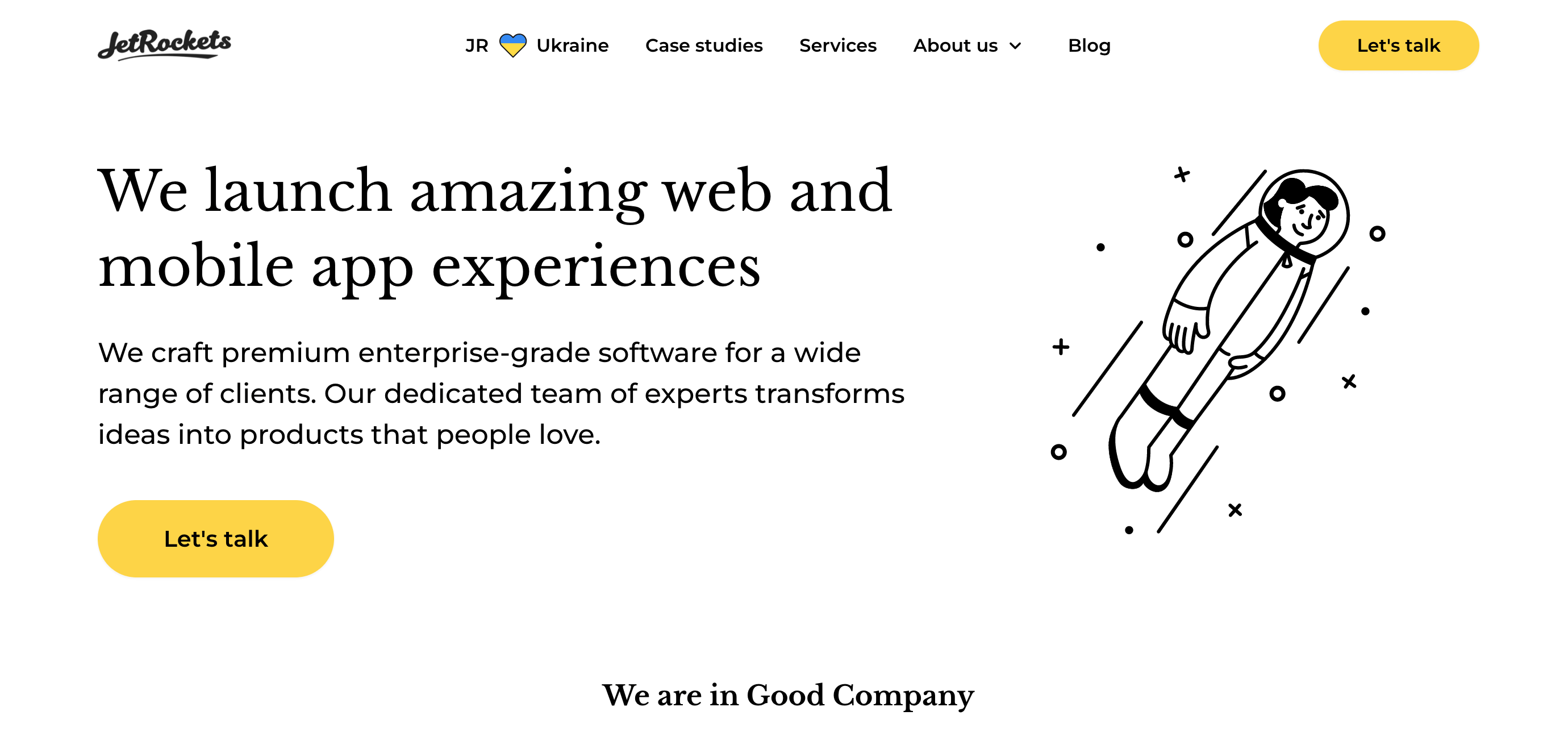 JetRockets offers reliable Ruby on Rails development solutions from ideation and audit to complete custom software development. Establishing a unique approach to every cooperation, the agency helps analyze your needs and requirements to ensure you get a scalable, user-friendly product. 
Helping clients like Internation Labour Organization, Ebay, Lending One, IDG, Orbit, and others, JetRocket has proven to be a premium software development provider. They work with the latest technologies and provide full transparency throughout the whole production process, which helped them obtain numerous awards and recognition as a reliable Ruby on Rails partner.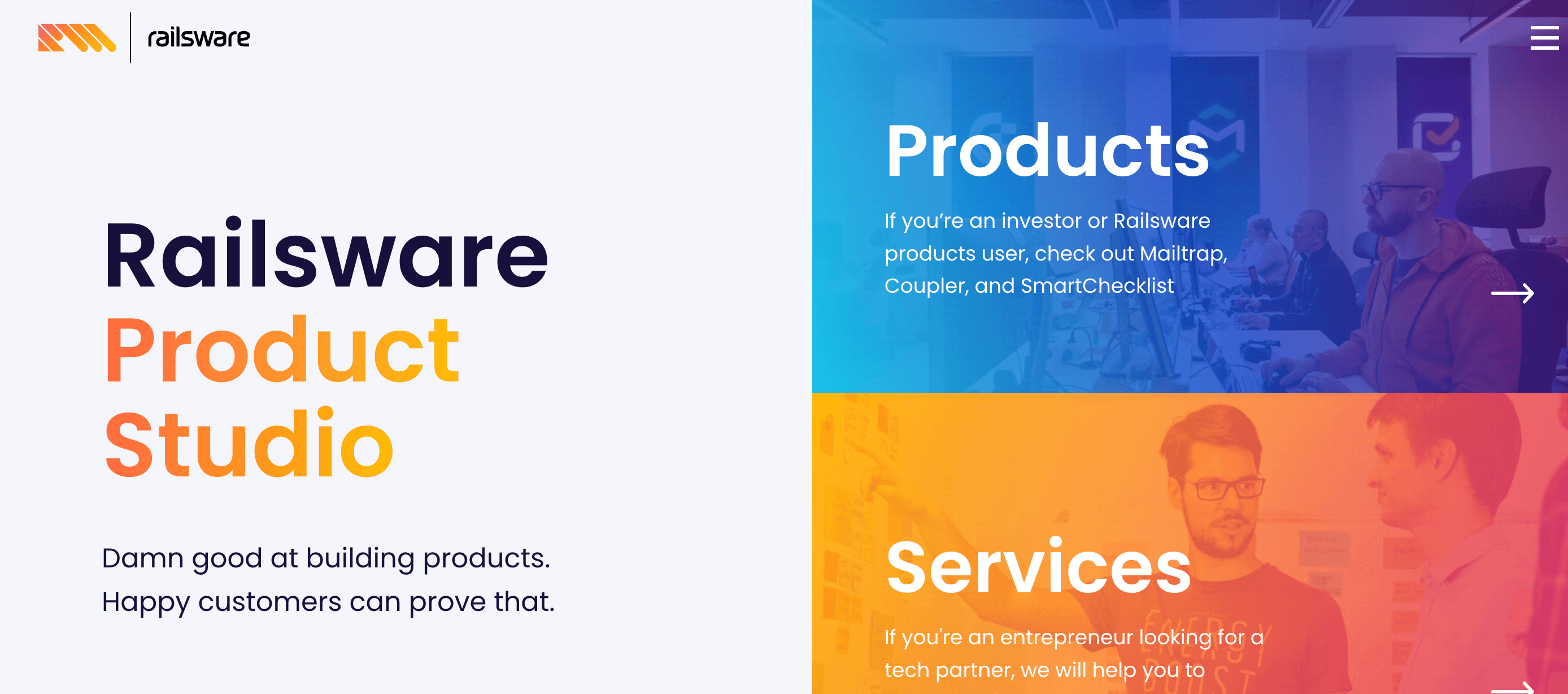 Railsware is a software product studio that, for the last 16 years, has been focusing on turning clients' objectives into valuable end-up products. Working with startups and enterprises, the agency uses Ruby on Rails technology to build powerful web solutions. 
With Railsware, you can easily build, launch, and scale your product development using out-of-the-box Ruby on Rails solutions. From MVPs to fully-featured products – the agency has all the necessary tools, libraries, and the best Ruby on Rails developers to deliver the perfect solution in the shortest time. 
Whether you have a short or long-term project, Railsware is ready to deliver tangible results that will help grow your business.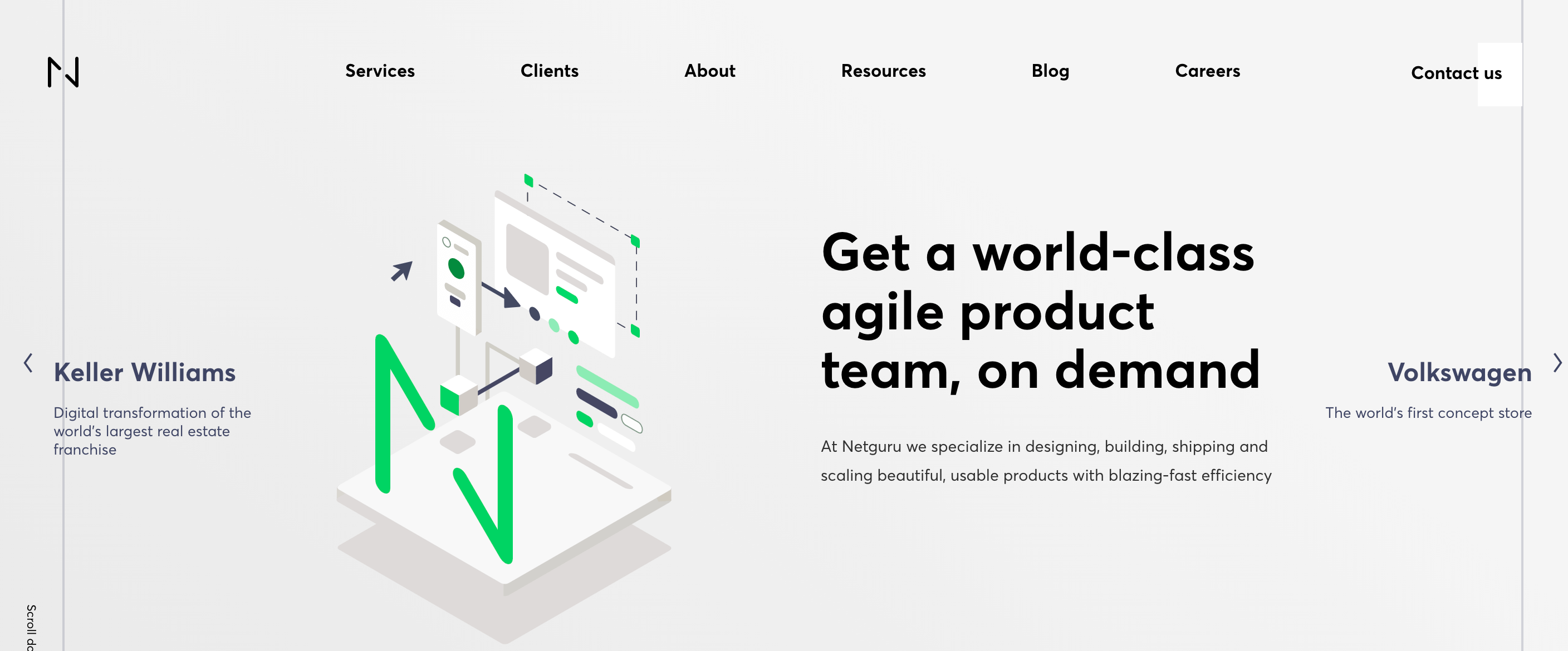 Being in business since 2008, Netguru has become one of the most popular Ruby on Rails development services providers for companies worldwide. This Poland-based software development agency is also one of the fastest-growing digital consultancies in Europe. 
Helping build applications with powerful pre-built features, Netguru follows a unique approach to each project. From MVPs to intuitive maintenance and API integrations – they'll empower your web development project in no time.
With over 900 employees on board, the agency has managed to successfully launch 1000+ projects, providing custom services depending on the business needs. Their ambitious team adheres to the highest quality standards when building exclusive, transparent, and unique solutions. Among the company's clientele are Ikea, Volkswagen, UBS, Keller Williams, and others.
Conclusion
Here you go, the list of the best Ruby on Rails companies. Finding the right partner is essential if you want your project to be delivered on time, cost-effective, and successful. We hope this article helps you connect with the most reliable and experienced Rails developers who'll skyrocket your business with potent web solutions.
If you want to add your company to our list of top Ruby on Rails development companies, please contact us via email. Our team will thoroughly review your profile and determine whether it's a good fit.