Finding the right provider to compile and submit the paperwork required to start a new limited liability company (LLC) can be just as challenging as learning how to do it yourself. 
However, while instructions might be helpful, there are several benefits to using a reliable provider.
A competent LLC service can help you save both time and money as it's familiar with the laws governing LLC creation in your state. It will direct you through the information you must supply, help you complete the paperwork, and ensure everything is correct before submitting.
You'll save time by avoiding the need to find the appropriate forms and do state legal research. Additionally, you'll reduce the possibility that your submission may be rejected due to its incompleteness or inappropriate submission.
We've analyzed and ranked the most popular LLC services available based on price, dependability, and use.
The Best LLC Services To Form A Business Of Any Type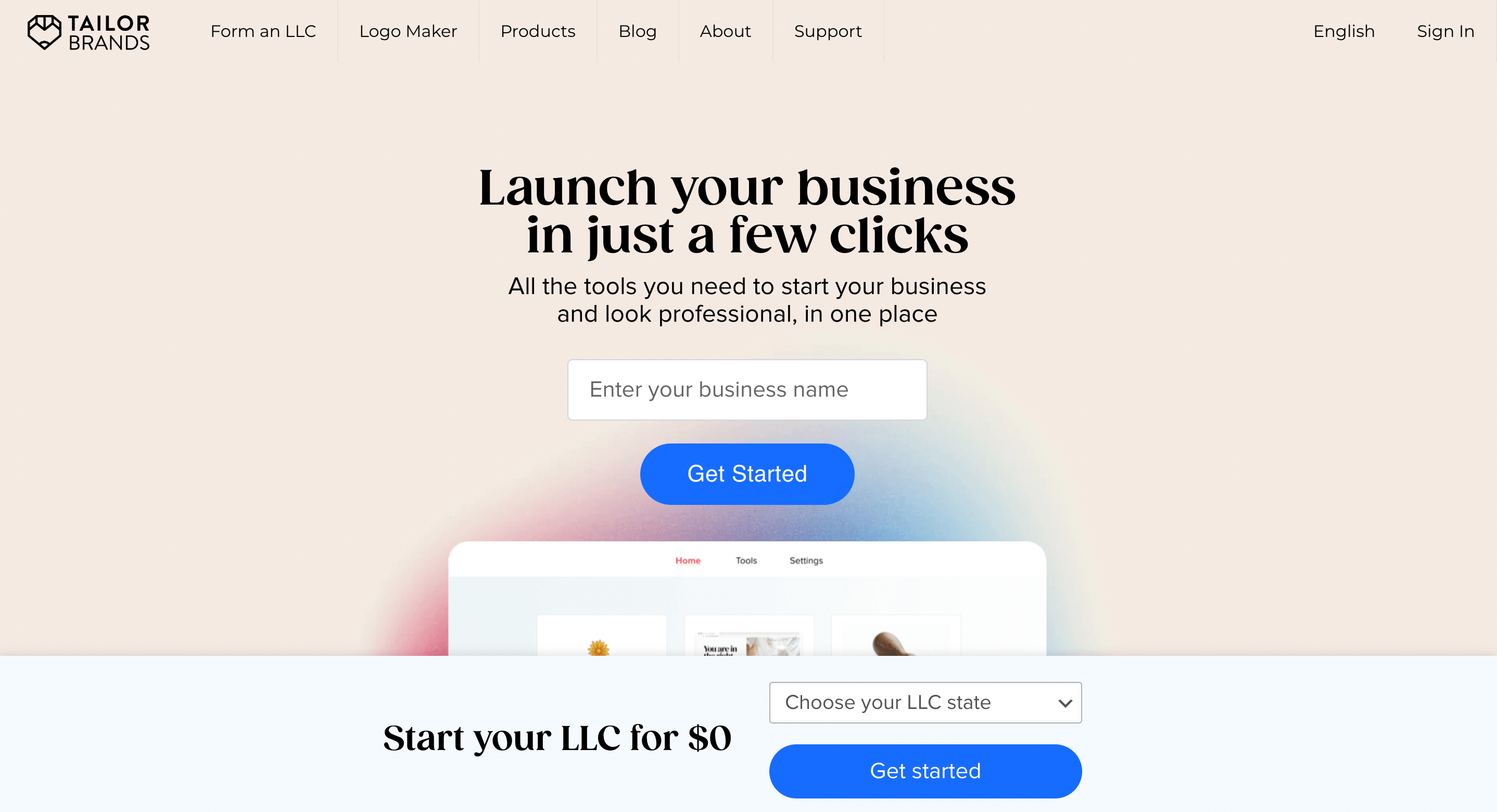 The Tailor Brands Elite Plan is the best option if you're ready to undertake your online limited company formation and one of the top premium all-inclusive packages we have identified.
It provides robust branding options in addition to the fundamentals of LLC establishment. In conjunction with the plan's social media tools, you can easily and quickly maximize your online presence. 
You can create an LLC, design a website, and start using social media marketing in about ten minutes and with a few clicks. The package comes with five logos, a domain name, a digital business card, and several more features that make branding easier. You can even personalize your social network postings using visual design tools.
The Elite Plan is one of the favorites for business owners devoted to online success because of its extensive feature set. The organization does its best to enable business owners to begin online ventures at various pricing ranges.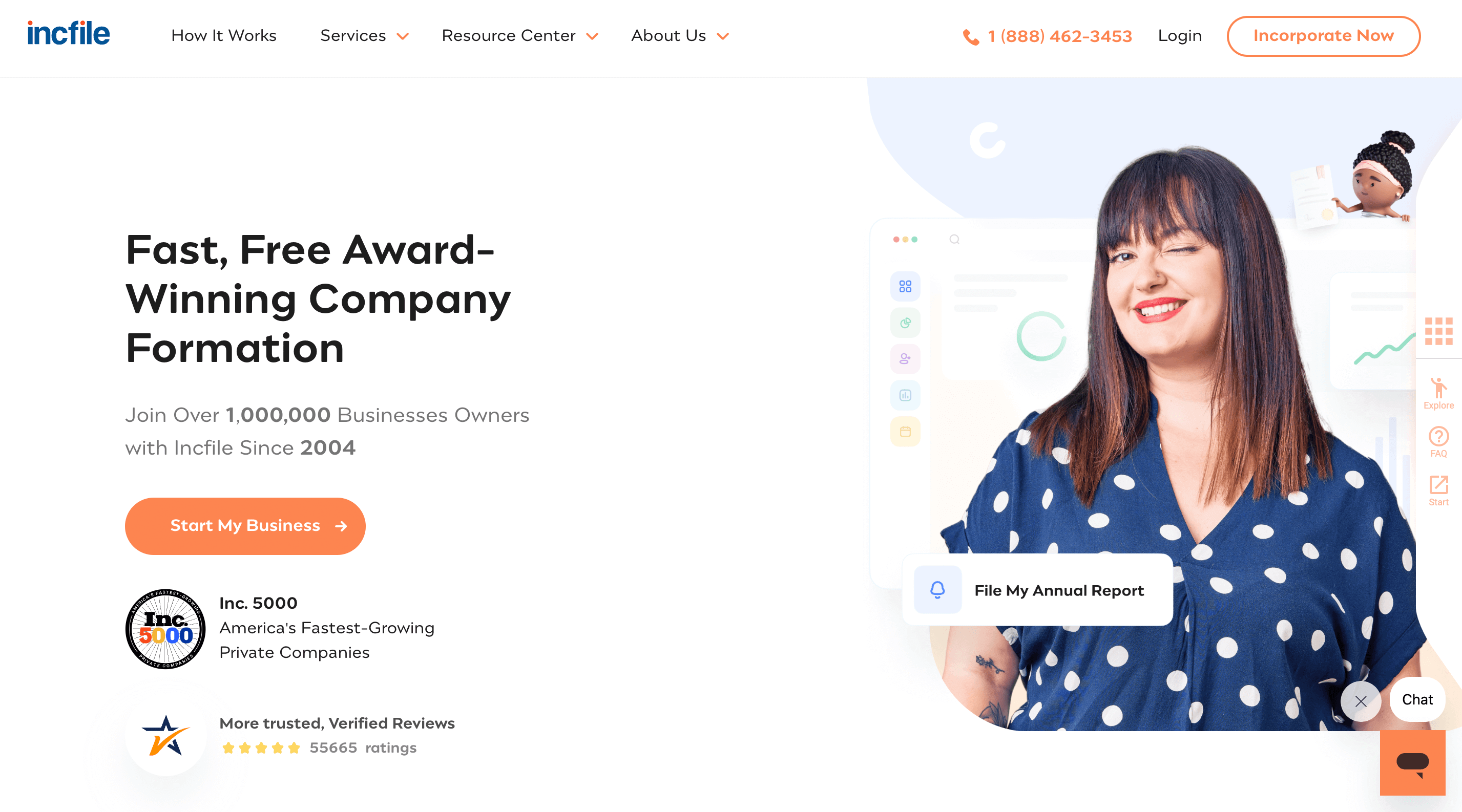 Incfile is quite generous with its additional features, and the value for the price is evident, especially if you consider that they offer free incorporation (state filing fee not included). Each package from Incfile provides one full year of free registered agent service; after that, the service only costs $119 annually.
A $149 Gold package, which adds a federal tax ID number (EIN), corporate bylaws, meeting minutes, and a banking resolution to Incfile's free incorporation package, offers a substantial value for the additional cost.
Last, but not least, there are thousands of positive customer reviews available online about Incfile. Finding more than a few negative reviews about their services is challenging.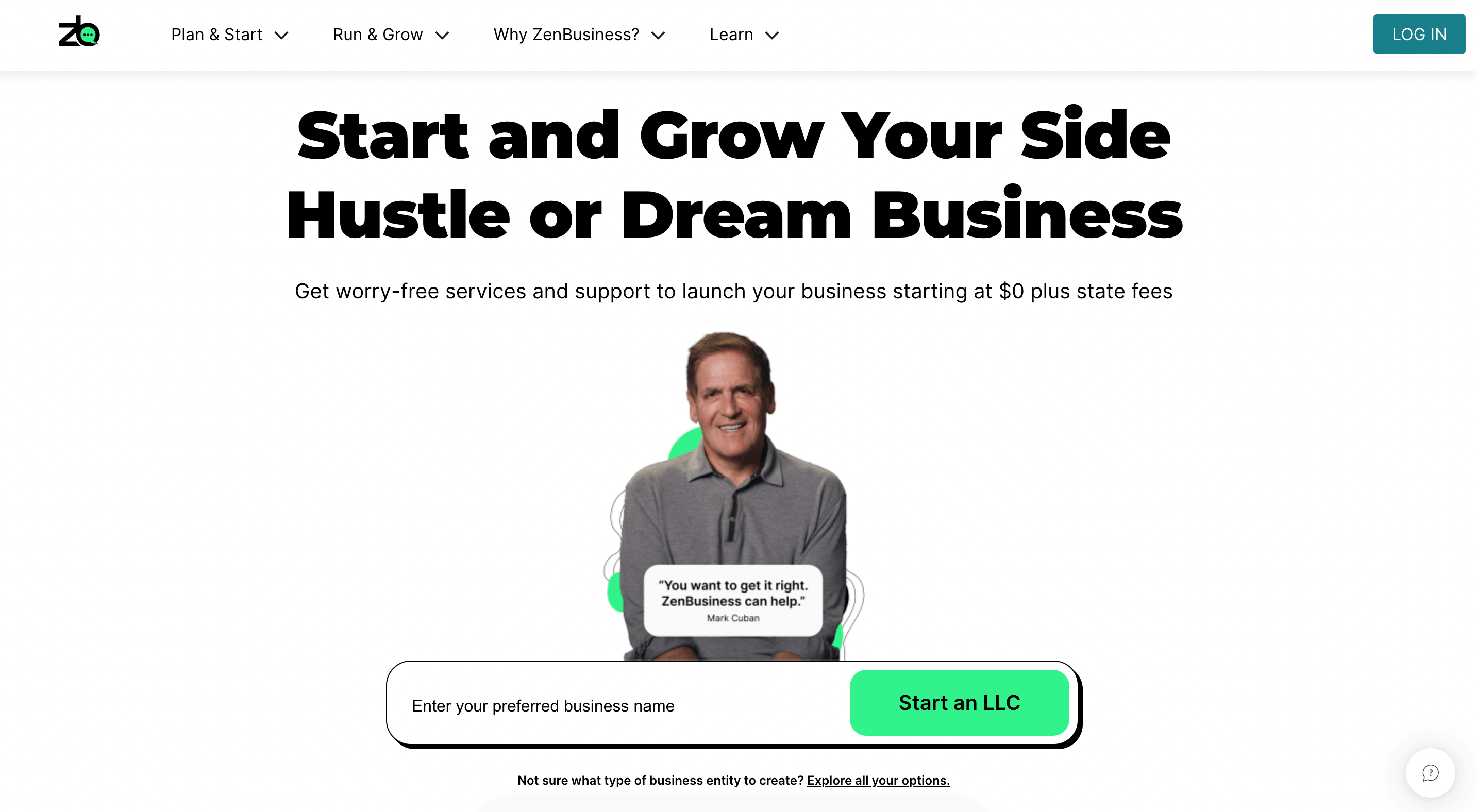 Few firms can match ZenBusiness's exceptional free incorporation service (state filing fees are not included) and its track record of forming 300,000 businesses.
Choose to upgrade to one of its premium packages. ZenBusiness will provide you with a free year of annual report service and an accounting evaluation in addition to your incorporation. As a result, these packages are more feature-rich than many rivals' far more expensive incorporation solutions.
For ZenBusiness, customer feedback is a tremendous asset. More than 10,000 people have left evaluations for them online, and virtually all of them are favorable. In fact, 97% of the reviews on reliable third-party websites are fair, which speaks much about how consistently happy their customers are.
The fact that ZenBusiness is a public benefit organization is another feature that most clients genuinely value. Every year, ZenBusiness lends money to women- and minority-owned firms, assisting more entrepreneurs in achieving their business objectives. They also work with Kiva.org to help individuals escape poverty.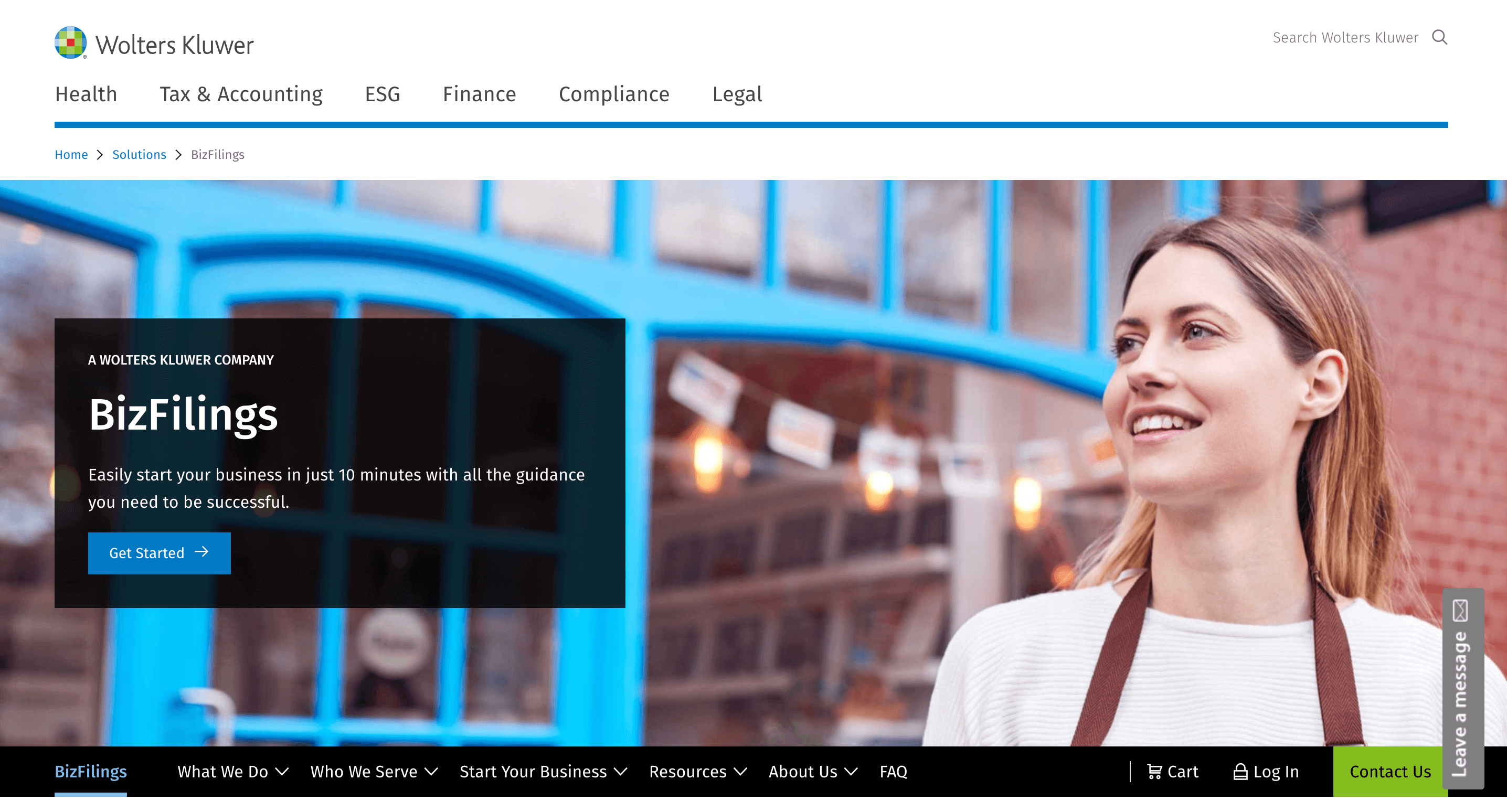 Wolters Kluwer, a global compliance firm with millions of clients, backs BizFilings. It has a reasonable value-to-cost ratio, although it is slightly more expensive than other services on this list.
Even the least-experienced entrepreneur can easily manage the BizFilings procedure because it is simple. Just follow their easy incorporation procedure to acquire a customized recommendation rather than stumbling through a long list of features and costs. Additionally, their formation packages come with registered agent services for six months.
After the initial six months, you can pay BizFilings $220 a year to continue acting as your registered agent. In contrast to the several incorporation services on the market, this price point is slightly higher than usual.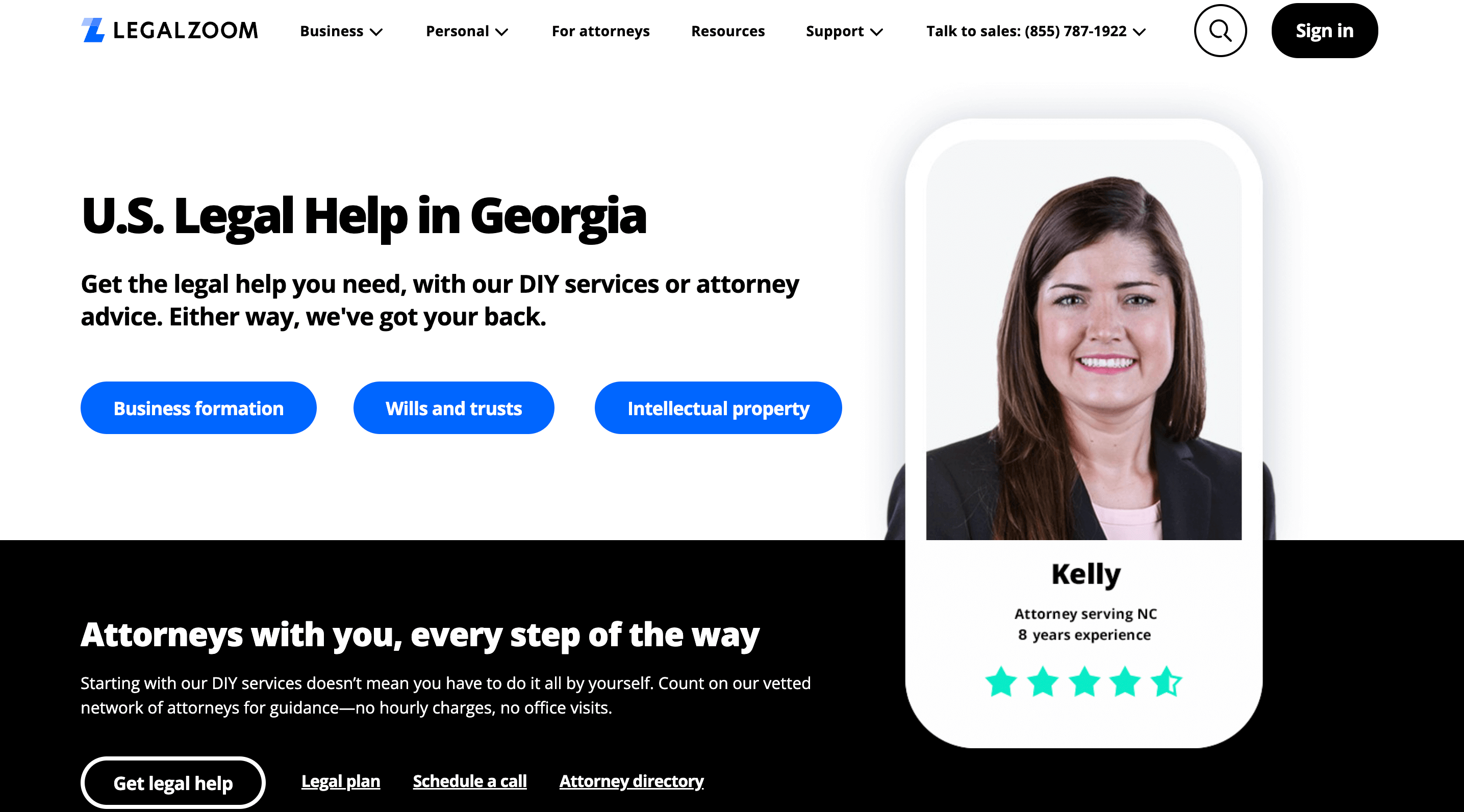 LegalZoom is the most well-known business incorporation service. Over the years, the company has helped more than 4 million customers, making it one of the most popular services. LegalZoom charges $149 for incorporation services, but they also provide several upsells along the route that can increase the cost of the entire process.

The company also doesn't offer free registered agent services, and if you choose to add it on, you will have to pay an additional $249-$299 annually, so you'll likely have to spend that much on their services if you choose to do so.
Their 100% money-back satisfaction promise, which is practically comparable to the ZenBusiness return policy, is one part of their services that customers like. LegalZoom will issue a refund if you ask for one within 60 days of your purchase if you're dissatisfied with your business formation for any reason.

Conclusion
While launching a firm, using a business incorporation service may relieve your workload. Use a professional business formation agency that performs it daily rather than exploring your state's website and worrying if everything is accurate.
If you want to add your LLC service to this list, email us with your request. After a quick review, we'll decide whether it's a valuable addition.